The Steak Deck Docking Station is ideal if you need a simple way to connect the Steam Deck to a monitor or want a convenient way to charge the handheld. Two USB ports, an HDMI port, USBC, and an ethernet port, are included for $89. Since anyone can now purchase a Steam Deck, we strongly advise looking into this option from Valve if you want your gaming handheld to have more features.
Valve's Steam Deck is a powerful portable video gaming system in its own right, allowing you to experience a diverse assortment of games as soon as you take it out of the box. However, you may enhance your experience by purchasing some handy extras. For example, if you're a console gamer, you can obtain a Steam Deck dock to connect it to a gaming monitor or get a suitable controller. Aside from boosting your gaming experience, you may buy a few Steam Deck accessories to protect the system while you're out or extend your gaming session by charging it. We recommend starting with the best steam deck accessories if you've recently purchased a new Steam Deck.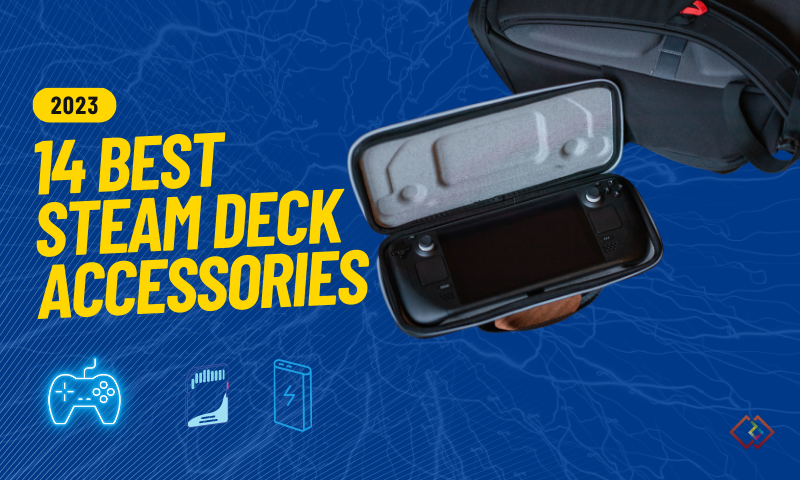 Best Steam Deck Accessories For Gaming
Add valuable capacity to your Steam Deck with a SanDisk Extreme Pro UHS-I microSD card, which features quicker transfer speeds to save your game data rapidly. This includes faster and more efficient performance when playing games on your microSD card. SanDisk Extreme Pro cards range from 32GB to 1TB, allowing you to add 200% more capacity to even the biggest Steam Deck with 512GB of integrated SSD storage.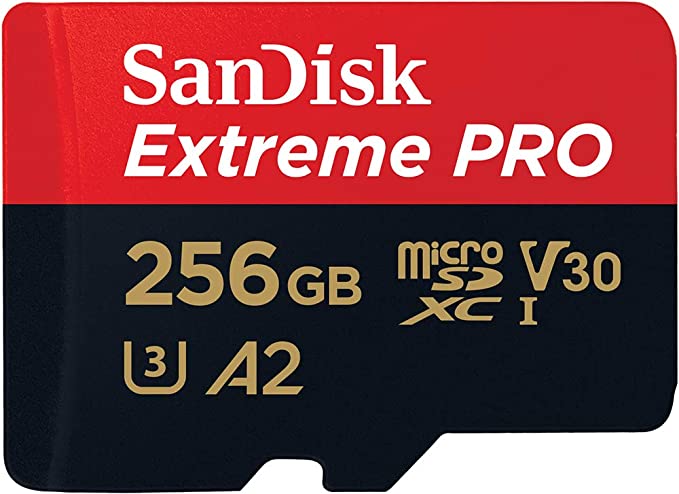 If you play massive steam games that are graphics-intensive, like Elder Scrolls, God of War, or The Witcher, spare yourself the trouble of shifting data around mid-game by getting a powerful microSD card for your SteamDeck (or Nintendo Switch). SSD storage is quicker than you may imagine, especially when you go through all of the titles accessible on Steam.
The Steam Deck's battery life is famously poor while running SteamOS and significantly worse when running Windows. Nothing is more frustrating than needing to find a plug as you near the finish of a platformer level. Even if you're playing a laid-back game like Stardew Valley, nobody wants to lose battery before they can hit on Sebastian at the carpenter's shop.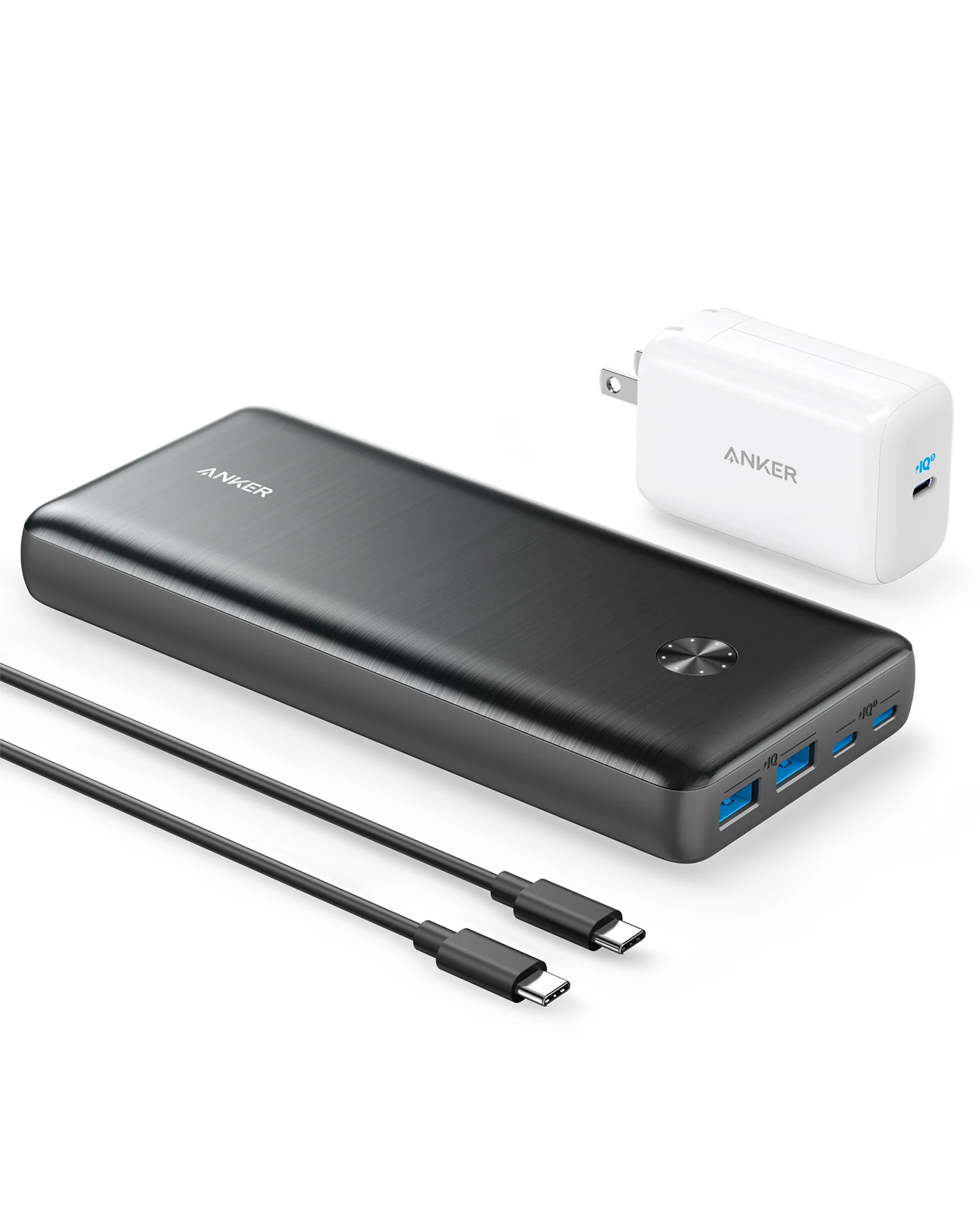 Because it is lightweight and lasts for several charges, the Anker 747 power bank has been frequently named one of the finest portable chargers for handhelds, phones, and laptops. It also includes PowerCore 26K charging for quicker and more efficient PC charging, but it's more than enough power to keep your Steam Deck running while you commute.
The Steam Deck's seven-inch touchscreen makes it the most excellent portable system ever. Still, you'll smear it with unsightly fingerprints, not to mention scratches and dents that ultimately damage the screen. Dbrand's high-quality tempered glass screen protector will keep your touch screen safe. Tempered glass resists chipping, cracking, scratching, and fingerprints and Dbrand added glare resistance to improve the gaming experience. Most importantly, because this glass is so thin, there are no protruding edges to detract from the Steam Deck's streamlined appearance.
Also Read: How to Hide/Unhide Steam Games
Although Valve has delayed the official Steam Deck dock until next year, you can still dock your handheld like a Switch using a third-party attachment. This JSAUX dock is both well-made and economically priced. This docking station, essentially a USB-C hub, firmly cradles the Steam Deck so you can connect it to a monitor or TV while utilizing other USB devices. The Deck is connected via a USB-C connection, and a power adapter connects the dock. It contains an HDMI connector for connecting to a monitor and two or three USB ports for connecting peripherals. JSAUX produces two models: a 5-in-1 and a 6-in-1. The price difference is only $10, but you'll need to consider how many USB devices you'll likely use simultaneously. For a wired network connection, connect the hub to an Ethernet cable. Of course, you can use any USB-C hub with the Steam Deck, but this one is mainly intended for it and works well.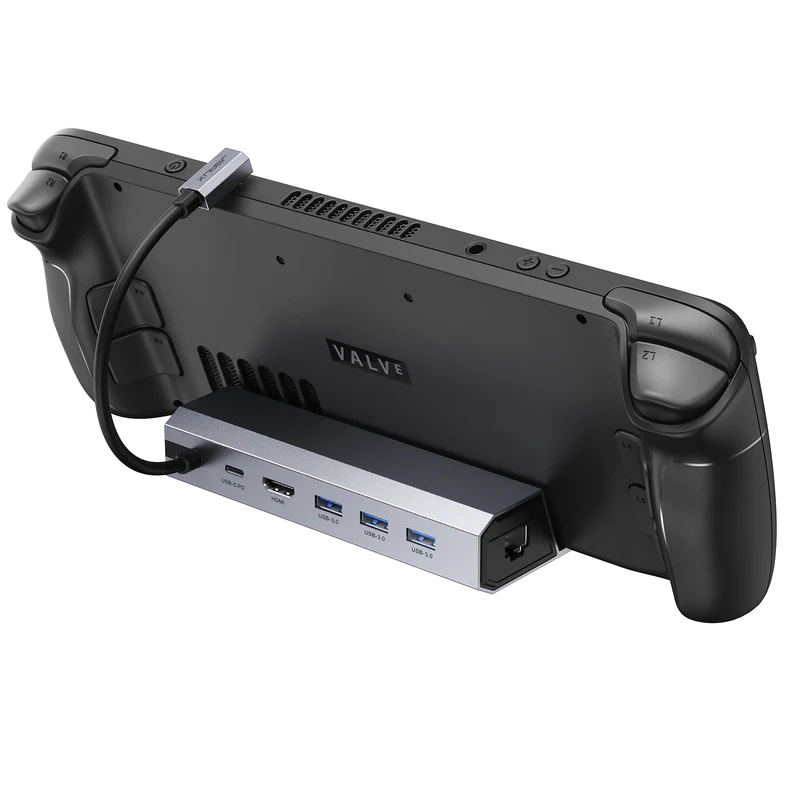 The Steam Deck comes with a case, but if you intend to take it on extended excursions, you'll need to carry your charging cord, power bank, and case. This carrying bag is a significant increase over Valve's included accessory, and it is an incredible value considering it has tight compartments for all of your attachments, including extra cables, wall outlets, a dock, and whatever else you require. The best part is that it keeps your Steam Deck cradled with room above and below it, preventing any jabs to the exterior of the case from pressing on the screen or joystick.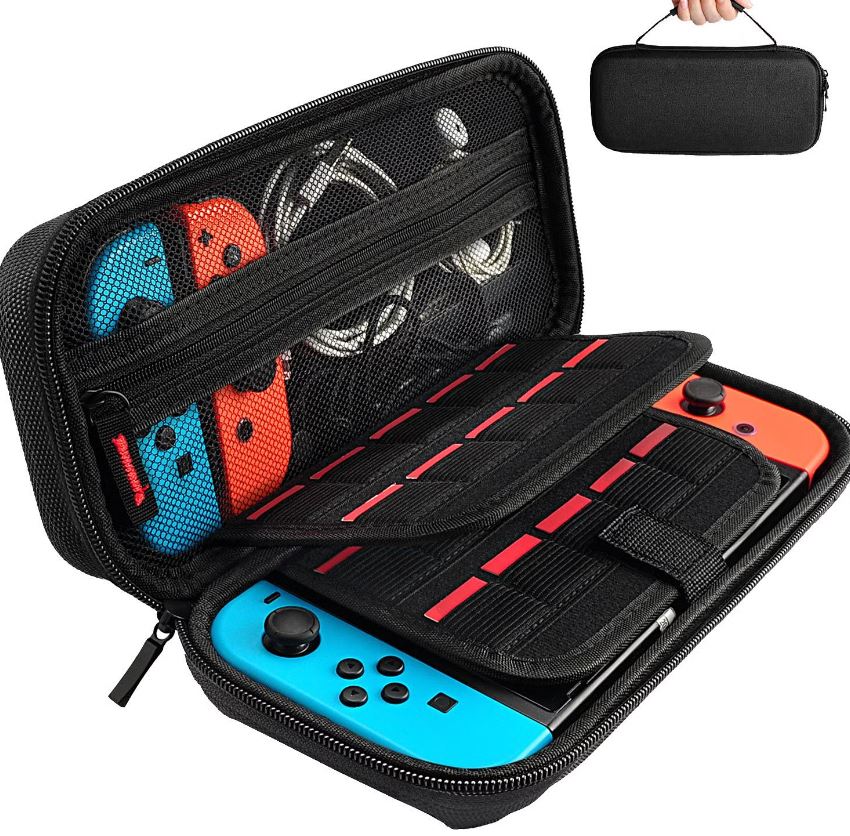 Not only would losing your Steam Deck cost you at least $400, but it would also take several weeks to replace it due to its high demand. Use an AirTag to keep it secure, which you can put in your case or within your console. Suppose you're going to be using your Steam Deck somewhere busy. In that case, I strongly advise you to take precautions to avoid losing it to your foolishness or a sticky-fingered bystander, especially given you're likely carrying just under $1,000 with all of your peripherals.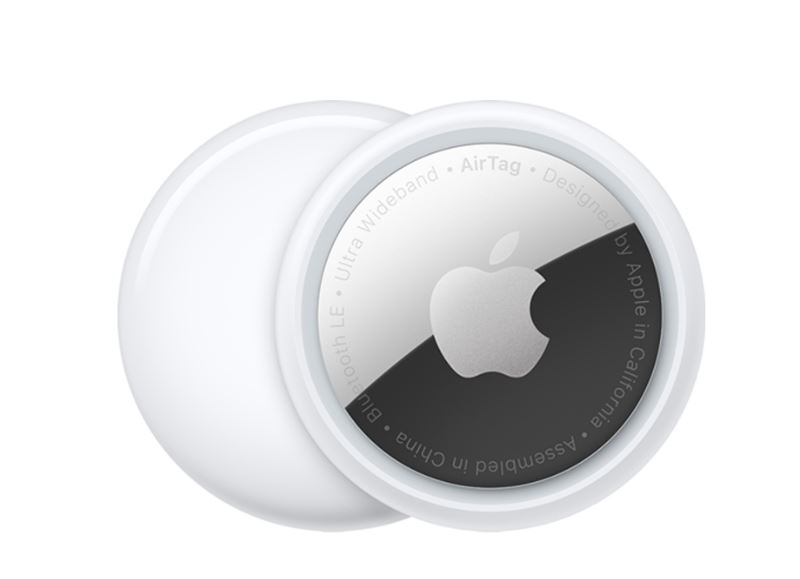 Did you know that your Steam Deck can stream in 8K resolution? Although most of us do not have a monitor that supports such output, this 8K high-speed HDMI cable is nevertheless useful. This cable is braided for extra durability and is incredibly long to make it easier to hook into the TV, in addition to the enhanced capabilities if you ever obtain access to an 8K display. A high-speed HDMI cable is required to avoid unpleasant delays or mediocre visuals to get the most out of your Steam Deck when connected to a monitor.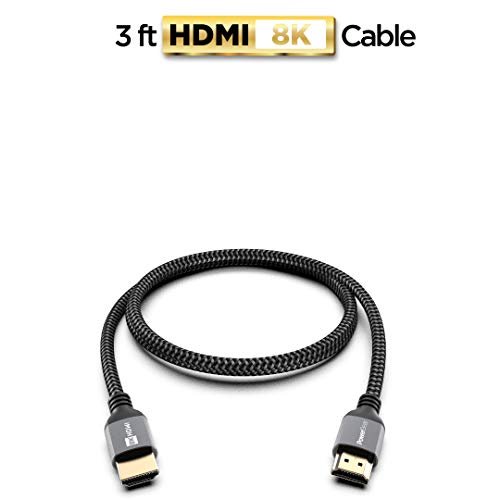 With these Jabra minimalist wireless earphones, you can keep your Steam Deck setup as simple and effective as possible. We've been using Jabra Elite earphones for over a decade, and the tremendous active noise-canceling for the price range makes them an ideal pick for gamers who recently spent way too much money on a console. These will fit perfectly in your Steam Deck case, allowing you to transport them effortlessly with your handheld. They also have a 28-hour battery life and six microphones to make distant internet gaming a breeze. You can also link them to your smartphone simultaneously to hear any texts or phone calls while cutting dragons in Elden Ring.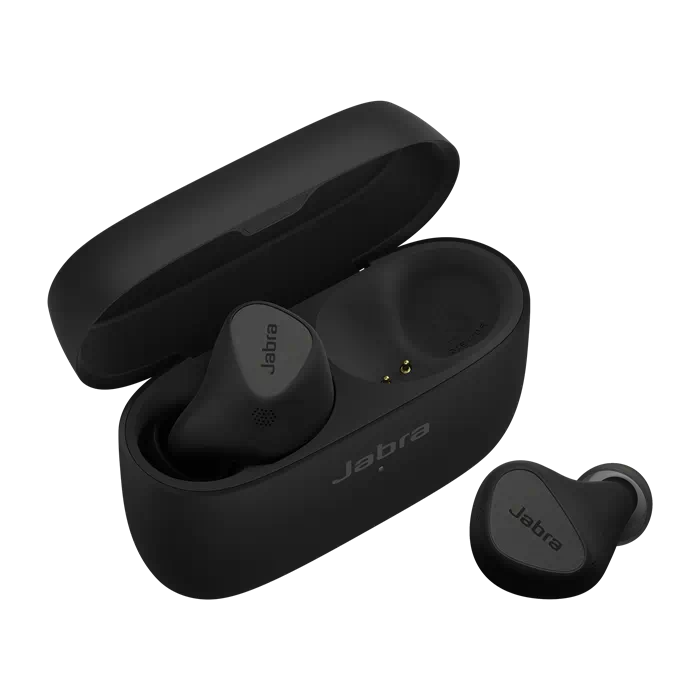 If you intend to play your Steam Deck on an external monitor, you need have some controllers on hand. This is a must-have feature for local multiplayer games. The good news is that you most likely already have a fantastic controller for your Steam Deck. The Steam Deck works flawlessly with major first-party console controllers such as DualSense, Switch Pro, and Xbox. We also like the 8BitDo Pro 2, which works well with both current and old games. For gaming players this is one of the best best steam deck accessories.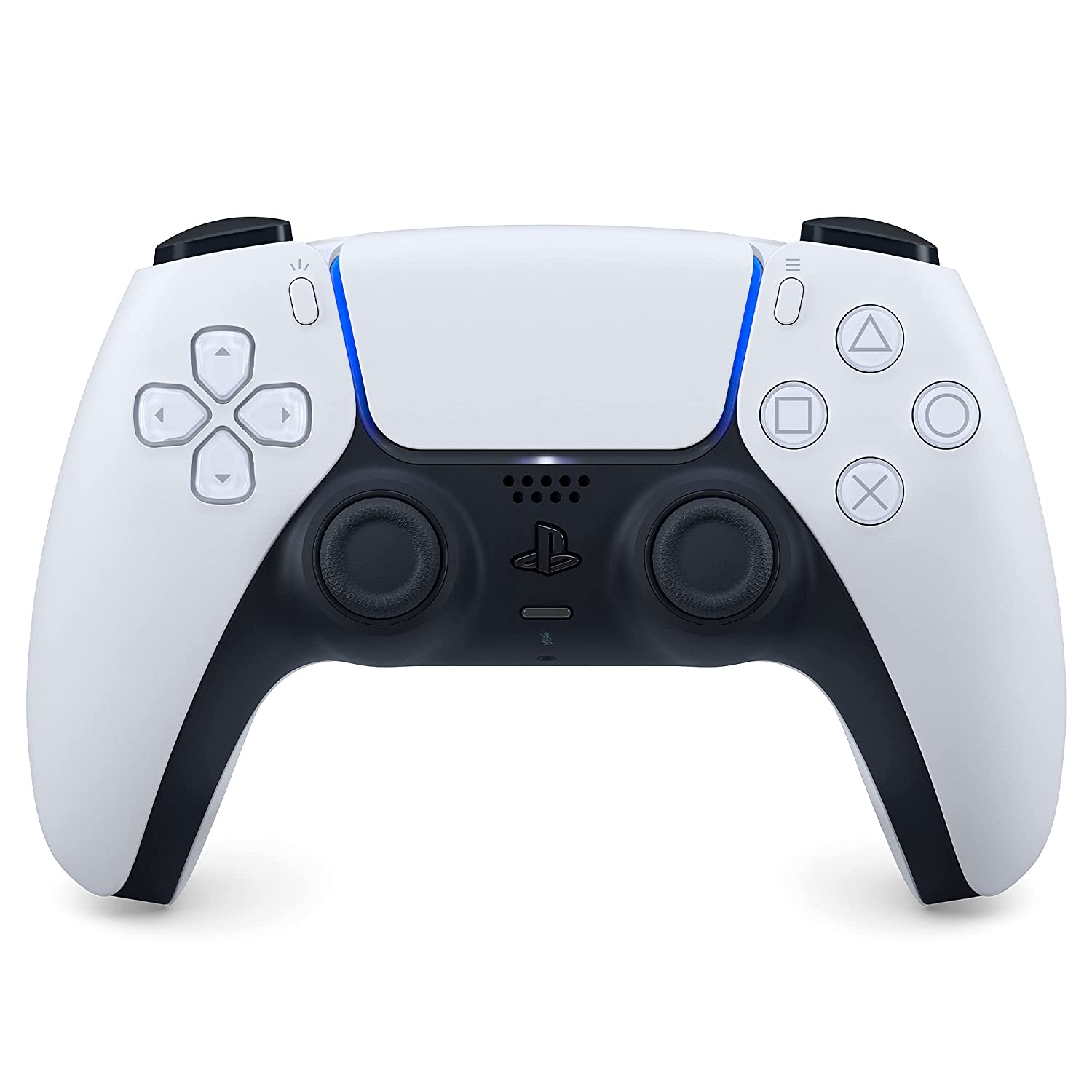 The SteelSeries Arctis 7+ is our choice for the finest PC gaming headset, so it's no surprise that we suggest it for the Steam Deck. With a sleek, premium construction and excellent comfort, the 7+ stands the test of time and is great for long gaming sessions. Thanks to its custom-tuned drivers, it has 7.1 simulated surround sound that you can use on Steam Deck and superb acoustics. The 7+ can be charged for up to 30 hours and connects to the Steam Deck through a 2.4GHz USB-C cable.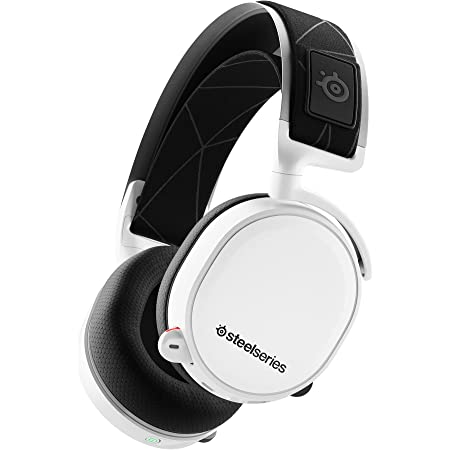 The Razer Huntsman Mini mechanical keyboard works well with a USB-C hub. The Huntsman Mini, being a 60% keyboard, is great for traveling, as it fits conveniently in your backpack beside the Steam Deck. Mechanical switches are classified into three types: clicky, linear, and analog. It has Razer's renowned Chroma RGB lights as well as configurable macros. The one disadvantage is that it is wired, but it isn't a big concern if you use a docking station and sit at a desk or table.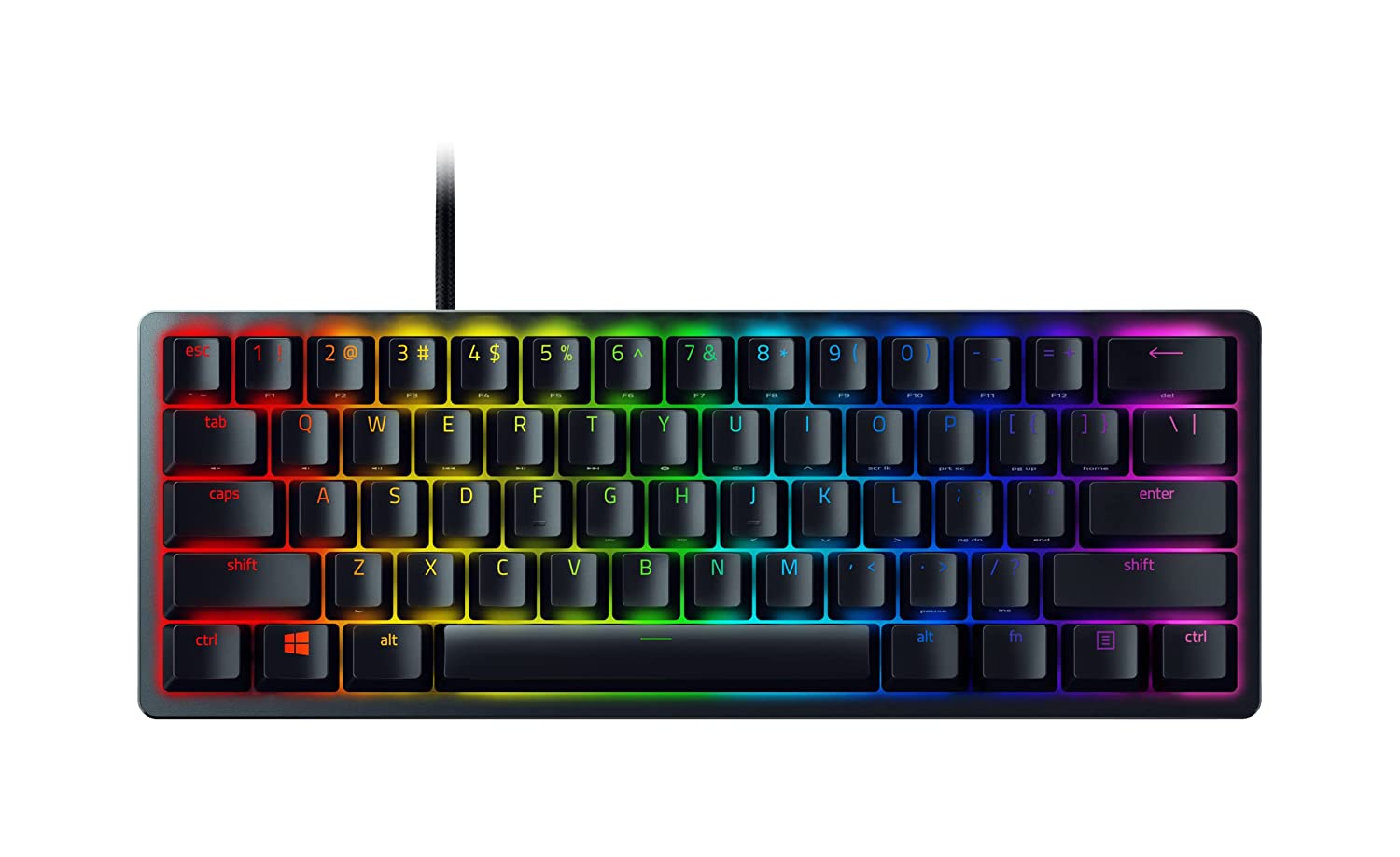 If you buy a keyboard for your Steam Deck, you should also obtain an excellent mouse. One of our favorites is the SteelSeries Aerox 3. This ultra-compact mouse supports Bluetooth, 2.4GHz wireless, and cable connections. It contains a precise 40G optical sensor and can run for 200 hours on a single charge. The Aerox 3 is ideal for first-person shooters because to its two customizable side buttons.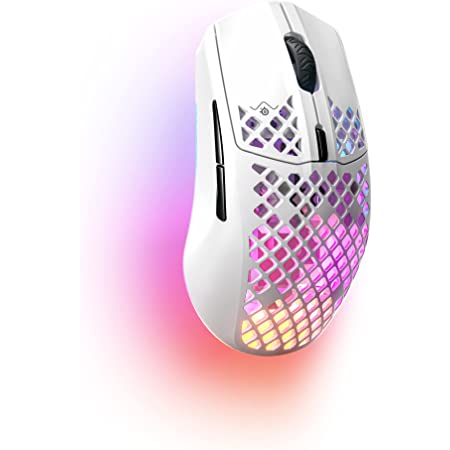 If you're new to PC gaming with the Steam Deck, you might want to invest in a gaming display. You may connect your Steam Deck to your TV instead, but owing to response times, PC games are significantly better suited for monitors. You don't need anything fancy with the Steam Deck because of its mid-tier performance, which lowers somewhat when set up like a regular gaming PC.
This Asus monitor is ideal. It has a 1080p resolution and a refresh rate of 165Hz. Fast reaction times are essential for a Steam Deck monitor, and this one delivers a 0.5ms response time. The 24-inch display offers game image settings, making it a good all-around gaming monitor for less than $200. You may also use Nvidia G-Sync if you utilize it for a standard desktop Windows PC or laptop.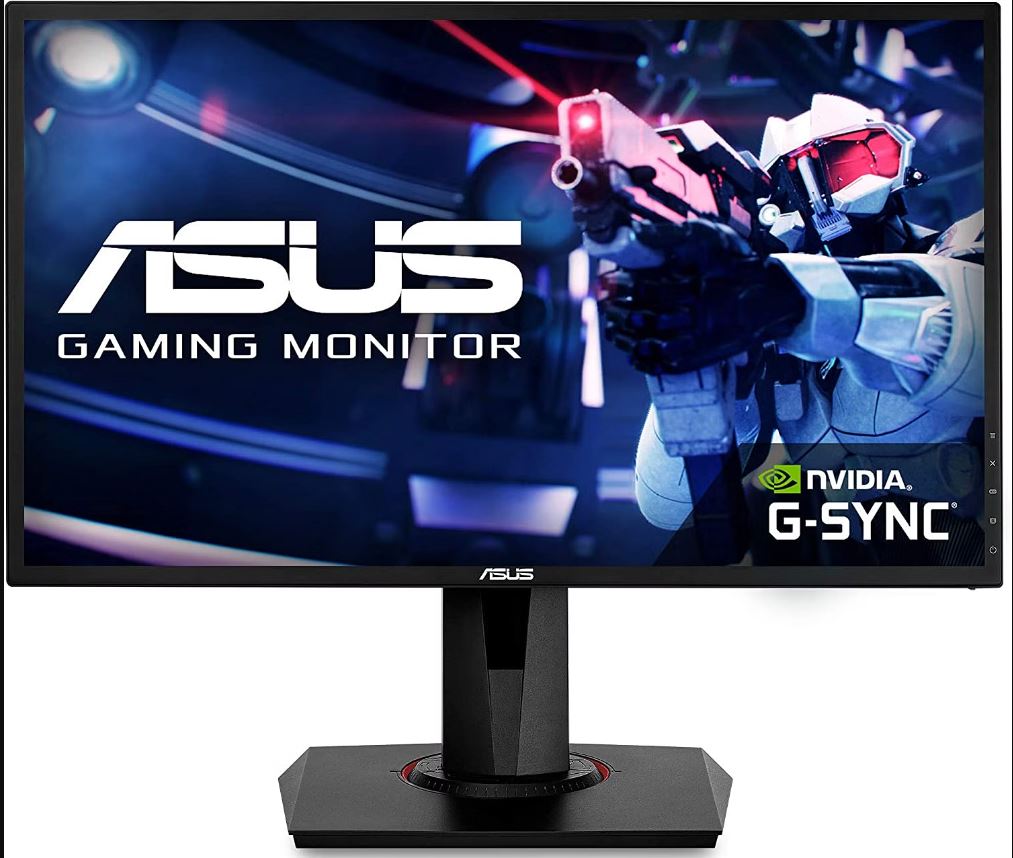 Waterfield Designs produces luxury leather covers for several gadgets, including the Steam Deck, if you wish to carry it around like a high-end fashion item. The CitySlicker case for Steam Deck is available in various leather colors. Even though it is a soft case, it should protect the Deck from mild falls. The interior of the cover is softly cushioned to protect the triggers, sticks, and screen. Inside are two pockets for minor accessories and five SD card slots. Meanwhile, the bag's rear exterior features a zipped section for additional storage. The CitySlicker Steam Deck case is costly, to be sure, and it adds up if you add extra straps, but it looks fantastic.

The Best Steam Deck Accessories Selection
Valve's impressive handheld console doubles as a portable gaming PC in a cunning move. A variety of the best steam deck accessories are available on E-commerce websites. You can purchase the best steam deck accessories according to your gaming needs. Everything that normally functions on a PC will function flawlessly on the Steam Deck because it runs on a variant of the Linux operating system. Bluetooth continues to work for wireless devices, and the JSAUX docking station can expand the ports for USB dongles if necessary. See what it can do by reading our review of the Steam Deck for a breakdown of the complete specifications.
There's no need to be concerned about using up the internal drive because the console's storage can be increased with a microSD card like the Samsung EVO Select. If you find the onscreen keyboard too cumbersome, you can connect one of the top gaming keyboards because most PC peripherals function right out of the box. The Razer BlackWidow V3 mini is one of our favorites because it is portable and sleek.