The upcoming arrival of the new M2 processor in Apple's most recent MacBook Air and Pro lines makes this the perfect opportunity to explore the fascinating world of gaming on the well-known personal computers made in America. There is a vast selection of video games that function flawlessly on macOS Devices, despite the fact that some Steam games are incompatible with Macs. 
It is uncommon for Apple users to have to wait until after a game's PC release before being able to play it. Browsing around Steam isn't as enjoyable when most of the titles aren't available for download. Despite having fewer games than PCs, Mac users can still enjoy some entertaining games on steam.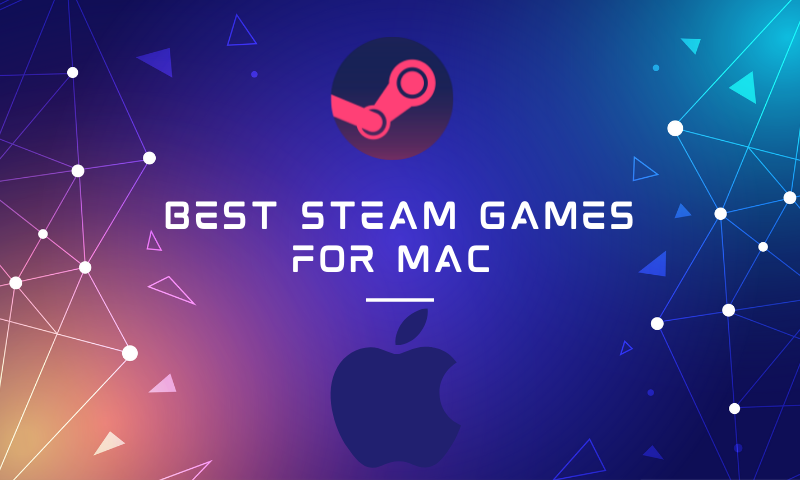 Best Games For Mac on Steam
1. Stardew Valley
Ever wanted to work on a farm? We sure have the experience for you, by golly. Yes, this vintage 2D farming simulator combines the greatest elements of Harvest Moon's and Animal Crossing's collecting, farming, and light RPG gameplay with the pick-up-and-play simplicity of an older Legend of Zelda game.
Remarkably, Eric "ConcernedApe" Barone, who embarked on the task of developing his original Harvest Moon-like after being dissatisfied with 1999's Harvest Moon: Back to Nature, is the only developer of Stardew Valley. Probably one of the best farm-'em-up games has emerged as a result of the game's global sales of over 20 million copies. Here are best games like Stardew Valley you may like, if you enjoy this one.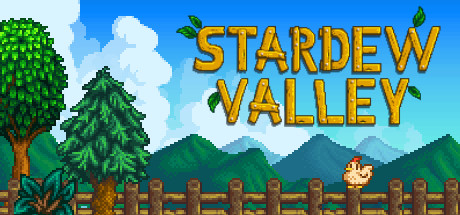 2. Disco Elysium
Disco Elysium, a detective role-playing game that debuted in 2019, is distinct in that it prioritizes dialogue decisions and decision-making over conventional real-time combat. In reality of course, there isn't even a traditional combat mechanism in the game. Instead, you'll be focusing your attention looking into a killing in a world where four different ideologies—fascism, communism, moralism, and ultraliberalism—are in power.
It won't be simple to solve this case since, in addition to exploring the enormous fictitious city of Elysium, you'll also need to speak with a lot of interesting people who might or might not be who they seem to be on your quest to solve the game's central mystery.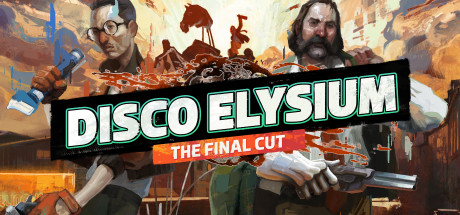 3. Hades
Players assume the role of Zagreus, the son of Hades, in this widely acclaimed isometric hack and slash rogue-like as he attempts to flee the Underworld. Thankfully, some well-known figures show up: Poseidon, Ares, Zeus, Aphrodite, Hermes, and a whole host of strong deities appear to assist you.
Hades is a masterclass in practically every aspect of game design, from its very amazing impressionistic visuals to its swift and fluid gameplay to its fascinating growth system. Quite an accomplishment, in fact!
4. Terraria
A few excellent games have risen to the top of the pack in the sea of Minecraft-like games that have flooded the market. One of them is Terraria in particular, which is a ton of fun and has also been a huge commercial success.
In a manner, Terraria is a 2D adaptation of Mojang's wildly popular sandbox create-'em-up, but with a lot extra bosses, monsters, weapons, and activities. Terraria may be a challenging experience, especially if you're trying to overcome the game's seven evil monsters. This is despite the charming pixel art's benign appearance.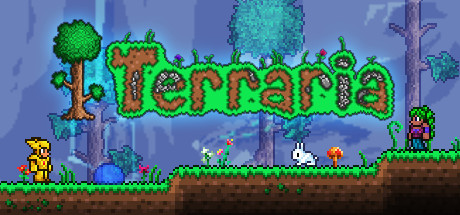 5. Hollow Knight
The 2D Souls-like by Team Cherry combines the design ideas of that RPG series, infuses it with a sombre Limbo-esque art style, and pours this harmonious sapidity into a Metroidvania mold. For good measure, it is then liberally sprinkled with heavy pain and dark despair.
The dark landscape of Hallownest is littered with enigmatic landmarks that hint at a long-forgotten history, and the eccentric characters you encounter along the way frequently seem like ghosts of their previous selves—forgotten and desolate, unaware of what you should do and where to explore next.
In the end, it's one of the rare games that accomplishes a great deal with very little, and it's a must-have, especially for fans of the Metroidvania subgenre.
6. Metro Exodus
Metro Exodus is a good choice if you're looking for a more top-tier experience. Set out on an epic trip across a desolate, post-apocalyptic Moscow that is filled with mutant monstrosities and violent raiders that want to kill you.
In fact, this exceptional first-person shooter blends sci-fi horror with sneaky techniques, a tension-filled environment, and an engaging narrative. Well, and the fact that it's one of the graphically stunning video games you'll play this year helps as well. A highly impressive and our recommended best game for mac on Steam platform.
You may want to read: 5 Expert Ways to Uninstall Programs on Mac
7. Darkest Dungeon
The gothic rogue-like RPG from Red Hook Studios is truly distinctive not for its stunning hand-drawn visuals or its tactical turn-based gameplay. No, Darkest Dungeon's concentration on the psychological strains of entering the monster-infested abyss is what makes it so cool.
No doubt it would weigh heavily on even the bravest of minds, right? Slicing and dicing through swathes of monsters, amid the gloomy depths of the unknown, while your companions fall by your side.
In other words, purchase this video game if you intend to repeatedly have your backside kicked by alien Lovecraftian monsters. I promise you'll enjoy every minute of it in a strange, funny way.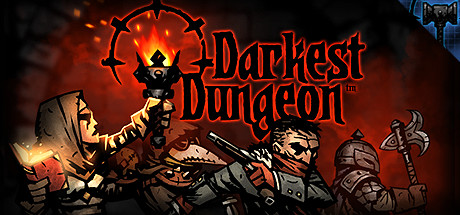 8. Slay The Spire
Slay The Spire, a deck-building dungeon crawler with rogue-like features, might not seem like much at first glance. There is more to this than first appears, though, as with many things in life. This is my personal recommendation as best games for steam on Mac, if you love card games.
Slay The Spire is a devilishly addicting adventure that rewards tactical thinking and strategic planning thanks to its vast range of game-changing relics and its 350+ painstakingly made cards. Once it clicks, you'll be operating at full capacity, possessing a collection of artifacts that defy the established order and sporting a Cheshire cat grin.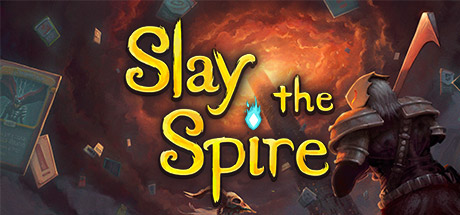 9. Undertale
Similar to the famous Stardew Valley, this amazing video game was also entirely developed by a single guy. Yes, Undertale is both an homage to the cherished 8-bit RPGs of yesteryear and one of the most intensely satisfying storylines in gaming history.
A straight-up epic that enjoys smashing the fourth wall like a sledge hammer to the TV screen includes extremely catchy music, some amazingly imaginative bullet-hell action, and a cast of fascinating characters that will cheer even the most jaded of gamers. Oh, and did I mention that it's also hilarious and really well-written? This game truly offers it all!
10. Crusader Kings III
Crusader Kings 2 was created by Paradox Interactive, who also produced Europa Universalis 4. It is regarded as one of the greatest strategy games ever made. Crusader Kings 3 simply advances the first game. The greatest kind of grand strategy is this.
You select a noble or royal house at the beginning of each game, either in 867 or 1066. The video game then proceeds in a conventional grand strategy approach. You can decide to establish ties with surrounding areas, propagate your religion over the continent, or hastily wage war against anyone who stands in your way.
Crusader Kings 3 stands out for its richness and independence. You'll need to choose a successor to the throne as your kingdom expands, and Crusader Kings 3 contains a complete genetics system that will let you to pass on some of your traits to the new monarch. In the complex game Crusader Kings 3, you can do everything from seduce a foreign man to use political influence to extort payment for prisoners of war.
11. Portal 2
This compelling first-person puzzle game, Portal 2, takes players back to Aperture Science. As the main character Chell, your goal is to escape the enormous Aperture research complex and reach freedom. You're given the recognizable portal pistol and given the task of navigating a series of chambers that each have a special puzzle. To go through the facility, you'll need to employ a variety of settings and objects in addition to time and space. In addition to building on the formula that made its predecessor successful, Portal 2 also featured a rich plot.
The voices of recurrent characters in the game are provided by actors Stephen Merchant and J.K. Simmons, and they do a fantastic job. The game is filled with well-timed humor at every turn, despite the fact that the plot engages with a serious topic. 

12. The Witness
The Witness was developed patiently by Jonathan Blow, the creator of the critically acclaimed independent game Braid, but the wait was well worth it. It's a game that only a person as innovative as Blow could possibly hope to make, expanding on the foundation of older adventure classics like Myst and Riven. It combines a singular, magnificent universe with progressively challenging riddles and philosophical reflections.
Unlike similar games, The Witness' puzzles are rarely confusing, requiring players to employ strategies they have already mastered to finish each of the island's electrical panels. The game necessitates keen observation and extensive exploration, but it never seeks to enrage you in order to appear more difficult or challenging.
Also Read: How to Cast Apple TV to Google Chromecast
13. Pathfinder: Wrath of the Righteous
New strategy game Pathfinder: Wrath of the Righteous will be released in 2021. The setting of the game is a world that has been overrun by supernatural beings. Over a century has passed since the invasion began, but little progress has been made. Players will be able to create their own unique heroes as they work to eradicate the evil that has been torturing humanity for so long.
Fortunately, you have a lot of creative freedom in this game while creating your character hero. You can choose from more than twenty distinct classes and more than 10 different races. 
Following that, you'll encounter several spells and skills. You are given the means to make a character and playstyle that are exclusively your own, and the game offers a wide range of options as well. You decide how to accomplish your goals. However, every decision has an impact and could alter the environment in which you live. Give Pathfinder: Wrath of the Righteous a try if you enjoy a story-driven tactical role-playing game because the response has been overwhelmingly good thus far.

14. Hidden Deep
A research facility in Hidden Deep unearths an odd readout from the subsurface. A team descends underneath the surface of the earth in an effort to determine what was causing these results. Communication is ultimately cut off, though. In this game, players assume the leadership of a new squad to free the original team from its trap. However, you'll soon find ferocious creatures waiting for you. You'll need to scout the area, fend off threats, aid people in need, and utilize various tools to carve out new passageways while also digging down further.
Hidden Deep is in early access at the time this description is being written. 
15. The Elder Scrolls Online
While Bethesda continues to release The Elder Scrolls V: Skyrim onto the market with each new platform that launches, we will have something to tide us over till the next mainline entry of the enormously popular video game series. The Elder Scrolls 6 is being worked on by Bethesda, however fans can currently appreciate The Elder Scrolls Online. 
The circumstances of this MMORPG game are hundreds of years in the past those of the IP's mainstream chapters, yet it takes place in the same general world. Players create their own personalized characters and enhance their numerous skills or attributes, just like in the mainstream games. Aside from the game's numerous side tasks, there are only a few major missions to complete.
Additionally, there are expansions that transport players to Vvardenfell from The Elder Scrolls III: Morrowind or Greymoor from the most recent mainline game, Skyrim, in order to provide them with even more material.

16. Cities Skylines
Cities Skylines is a custom-built game that continues the idea. Here, the entire city is the focus rather than a single residence. It's a game where you can construct a contemporary city including planning structures, airports, ports, motorways, the electrical grid, and essentially anything else found in a metropolis. Of course, the creators have been regularly releasing DLCs enabling gamers to improve their city constructions in many ways over the years. Players can experiment a little more with their towns' industrial aspects if they have a little extra cash to spend on DLC packs, or there can be natural disasters like wildfires, floods, and tornadoes in their towns.