Gigabyte is a leader in PC components manufacturing. It has consistently delivered great value for money products with good build quality. The manufacture some of the best quality motherboards that are available in the market. We have got our hands on the Gigabyte Z270X Ultra Gaming motherboard. This is the top of the line Intel chipset which is designed to give the consumers the opportunity to build a high-performing PC. So let's get into it and check if its really worth your money.
First Impression
The Gigabyte Z270X Ultra Gaming motherboard comes packed nicely in a box along with its accessories. Open the box and you will realize that it is a big motherboard that won't fit into your regular size PC cabinet. This board is based on the top of the line Kaby lake chipset. The key difference is that this particular motherboard by Gigabyte is much cheaper than similar motherboards from its major rivals like Asus and MSI.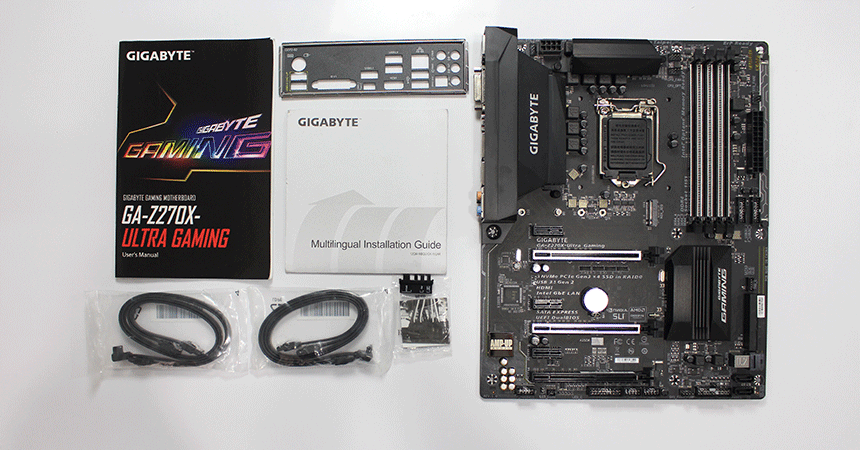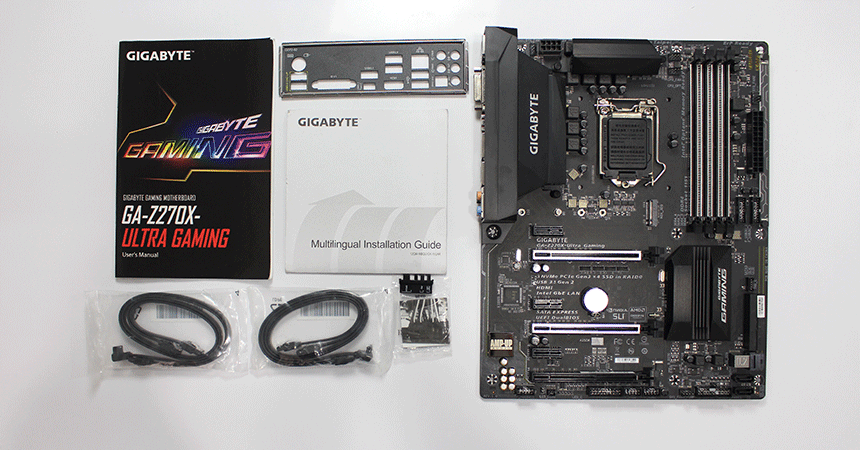 This motherboard is stunning with great design and dazzling LEDs across the motherboard. As this is an Intel Z270 chipset, you get all the standard high-end features like overclocking, dual-channel DDR4 memory support, Intel Optane support, and SLI support. As it is evident from this specs list, motherboard won't be a decider of the PC performance. The performance will be mostly dependent on the components like Processor, RAMs, Graphics cards etc. So now its just depends on the features and its price.
Ports And Connectivity
As this is the top of the line motherboard, the Gigabyte Z270X Ultra Gaming motherboard gets maximum ports and complete connectivity that is available. It supports Intel's latest 7th gen processors and has 4 RAM slots that can support up to 64GB of DDR4 memory. It has a PCIe-based M.2 port to connect to your SSD. It is only one port so you can only connect one SSD. It does not have a U.2 socket and a pair of SATA express ports. These two types of ports haven't gained any popularity, therefore it does seem the right choice to drop them.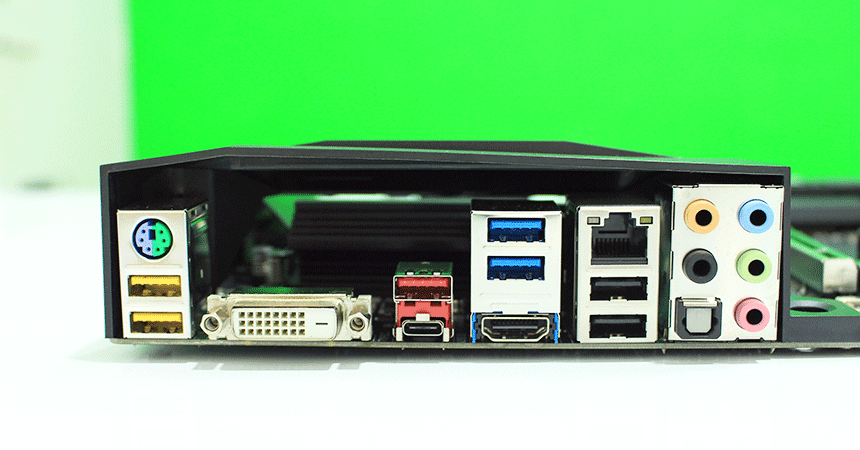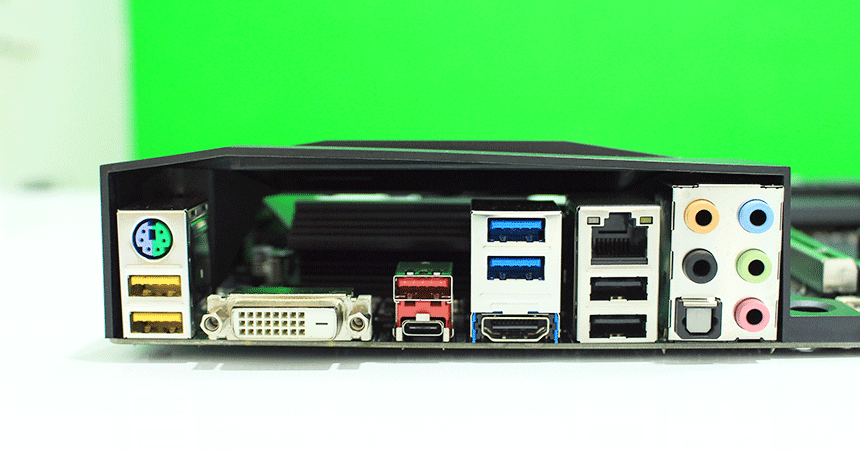 On the rear panel, you get a single HDMI and DVI-D port with no DisplayPort socket. Other than that all other things are standard like it has a total of 8 USB 3.1 ports, 6 USB 2.0 ports, and a single USB Type-C port along with Intel GbE LAN chip for ethernet. It also has the support for NVIDIA Quad-GPU SLI and a 2-Way NVIDIA SLI for GeForce graphics cards and equal support for AMD Quad-GPU CrossFireX and 3-Way/2-Way AMD CrossFire for AMD graphics cards.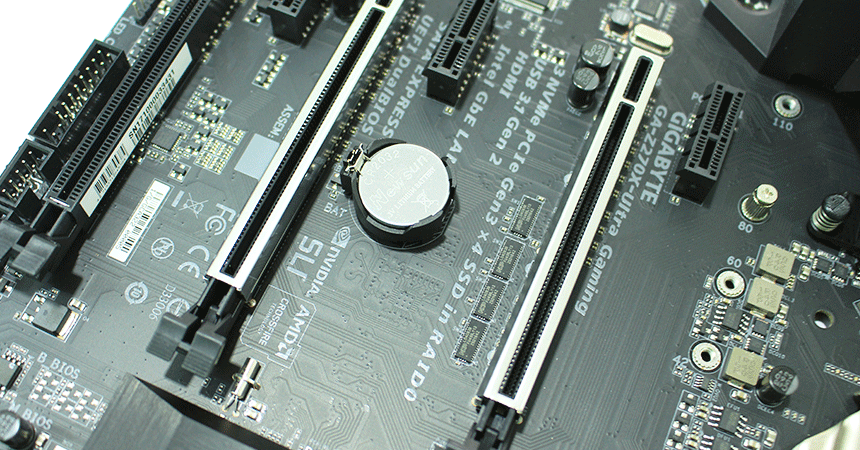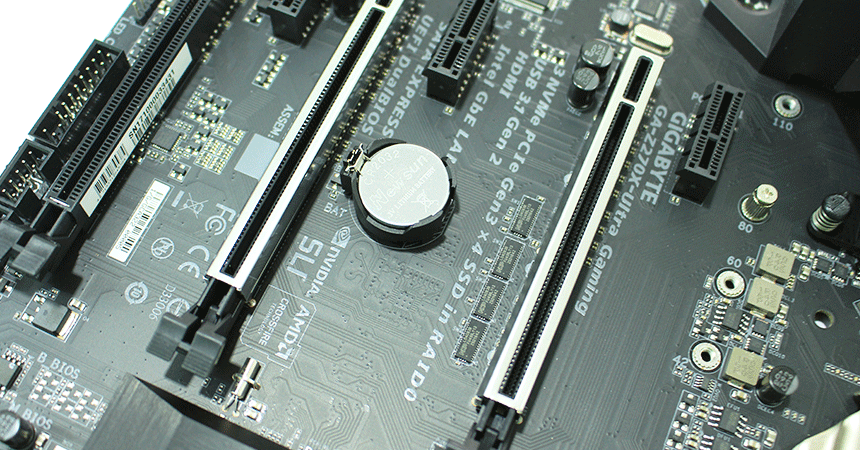 Gigabyte has provided with a little bit of more reinforcement around the ports which increases their protection. This is noticeable in case of the graphics card as you can mount the graphics card on the motherboard vertically without any trouble.
Our Testing Rig
For testing, we used an Intel i5-7600K processor, Kingston HyperX Fury 4GB DDR4 2133 Mhz RAM, 6GB Nvidia GTX 1060 OC graphics card & Corsair VS550 Power Supply. As the Gigabyte Z270X Ultra Gaming motherboard is in the top of Kaby Lake architecture, these hardware components are very well underpowered. The motherboard can literally support 4 times or more of this configuration.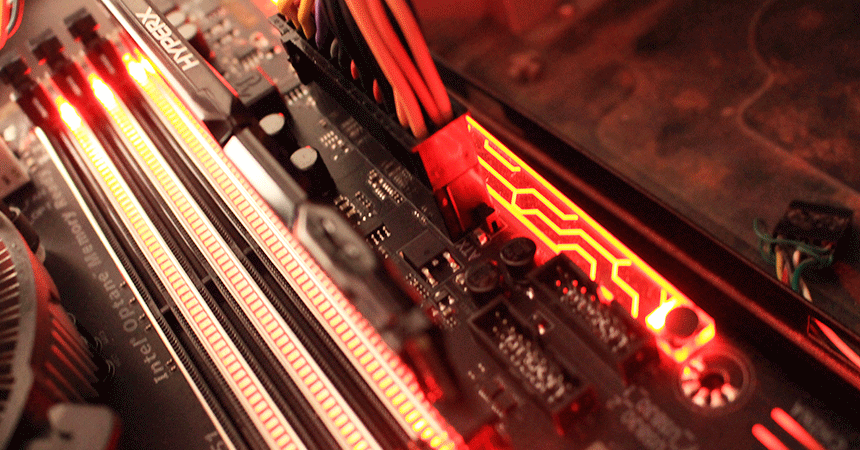 Nevertheless, we did our tests and used it for more than a week for our daily work. The motherboard, obviously, scored high in all aspects as there was nothing to complain. It was very easy to install all the hardware components and BIOS is very easy to use and configure. The performance was really good for both gaming and normal work sessions.
As stated earlier, the hardware components like processor, RAM, graphics card etc play a huge role in the final output performance of this motherboard. Therefore, we can safely assume that this motherboard can deliver way more than the performance that we got. So we decided not to put up our test numbers as it won't do justice to this motherboard.
Verdict Of The Gigabyte Z270X Ultra Gaming motherboard
The Gigabyte Z270X Ultra Gaming motherboard is, by far, one of the best motherboards that we have tested in recent times. It has a superior build quality with amazing RGB lighting which makes it gorgeous to look at. It supports all the hardware components that a beginner to a well-advanced user will require. You can also upgrade your components later on and be assured that this motherboard will support them as well.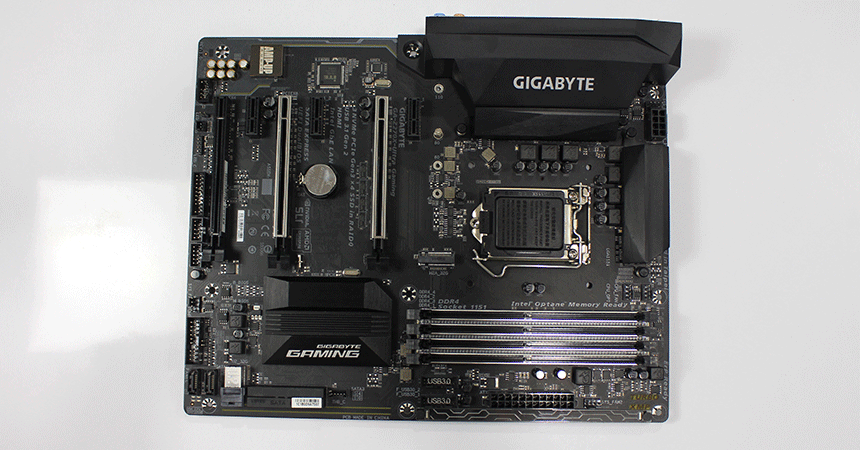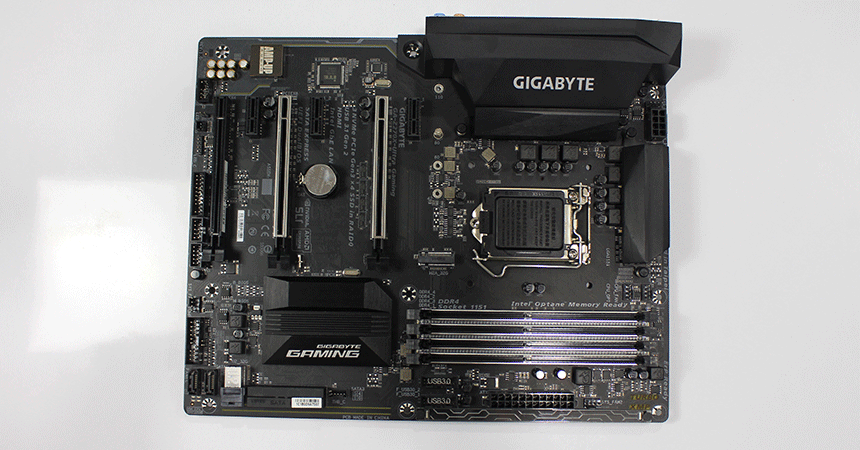 The best part of this motherboard is the balance between its price and performance. At Rs 15,830 on Amazon India, it is hands down the most affordable motherboard you can buy with such specifications. The motherboards for its competitors are priced much higher than Gigabyte with similar specs. If you are a gamer or a professional looking to build a PC with high performance than you should go for this motherboard without any second thoughts.