Chromebooks for college students are much cheaper than Windows and Apple computers for students and educators. This is owing to their low cost and ease of usage. Chromebooks are incredibly popular among students, whether returning to school or continuing their education at home.
Another characteristic that most Chromebooks have is their long battery life. This is especially useful for students, as a single charge may generally last you through a full day of school or college classes. Some even have touchscreen displays or the ability to fold the screen back into tablet mode. The best Chromebook For College Students is available on E-commerce websites with reasonable prices.
Chromebooks are also inexpensive, which is an important consideration for students. A midrange Chromebook may be purchased for as low as $300, but even the most entry-level MacBook will cost you approximately $900 on sale. Furthermore, there are premium choices in the $500 to $700 range for older students with an income or even professors.
Best Chromebook for College Students (2023)
The Samsung Chromebook 4, the best Chromebooks under budget, particularly excels with its battery life. With a single charge, this laptop lasted for more than ten and a half hours of online browsing. The Chromebook 4's metal top gives it the appearance of a much more costly computer, despite the fact that it has a plastic base. The speed of this Chromebook is another feature, allowing for considerably faster multitasking than would be expected at this price range.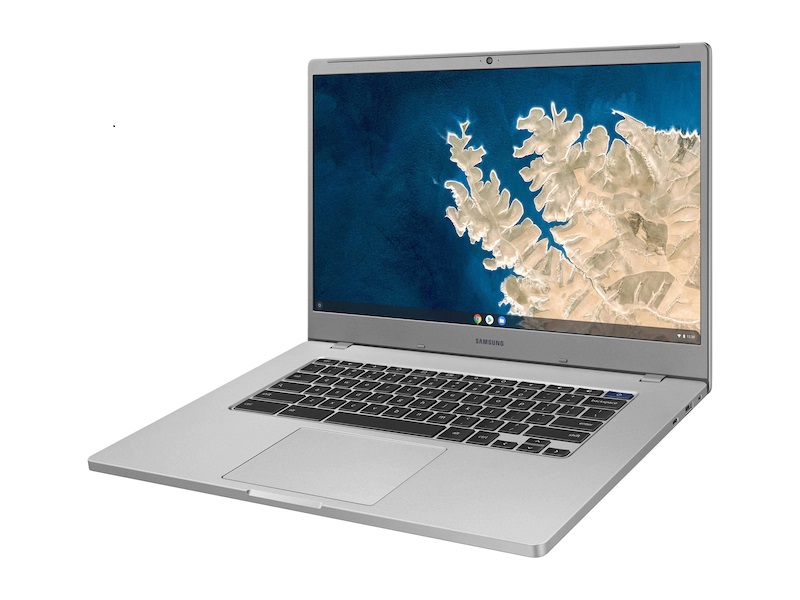 The Chromebook 4 is also lighter and slimmer than comparable 11.6-inch Chromebooks, however, its display might benefit from touch input. The screen is adequate for working, but don't expect to see vibrant colors or a lot of detail when watching movies or bingeing on YouTube. The speakers are OK, but you should bring your own headphones.
This Chromebook provides a lot for students on a tight budget for a reasonable price. It's perfect for learning at home but has several features you may utilize once your job is over.
It's often surprising how much you can obtain for $300 or less. The Lenovo Chromebook Duet, for example, is a 2-in-1 Chromebook with a keyboard, which Microsoft's Surfaces and Apple's iPads do not. Not only do you get that price, but the Chromebook Duet's tablet display is also perfect, with a surprising amount of color output and a clear 1920 x 1200-pixel resolution. The keyboard on the Chromebook Duet is obviously on the tight side, but any keyboard is a surprise and a deal at this price.
To make matters even better, the Chromebook Duet includes Chrome OS tablet improvements that have long been overdue in order to fully utilize all of its screen areas. And on top of that? On our battery test, it lasted 12 hours and 47 minutes, or nearly 13 hours. Remember when tablets were supposed to rule the world?
It might still happen with the Lenovo IdeaPad Duet Chromebook! Its hybrid tablet/snap-on keyboard design is excellent for the classroom and students, combining simple tablet browsing for study, easy Netflix enjoyment when you kick back at home, and yet offering a keyboard when needed.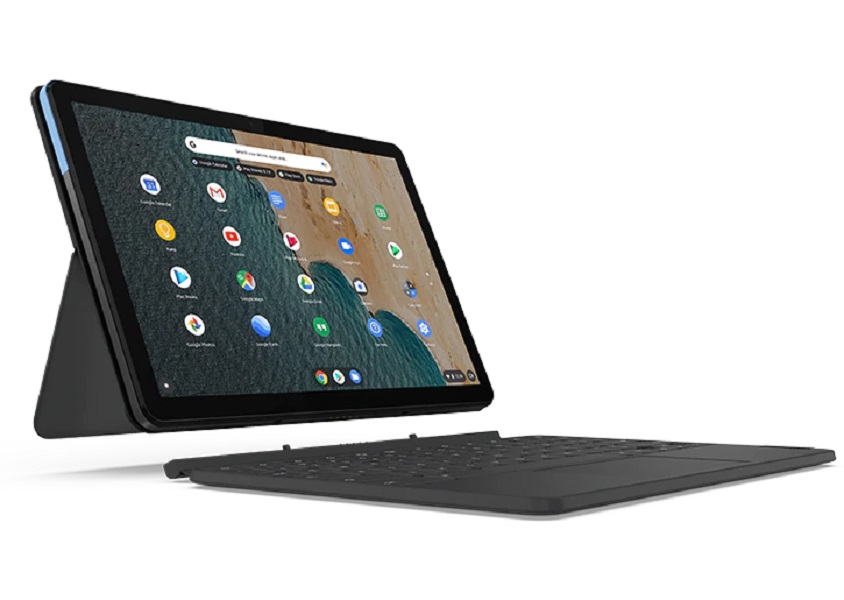 It's a fantastic computing package, with a strong ARM CPU that can run for 21 hours (yep, you read it correctly). The keyboard and trackpad are fairly disappointing, but then there's that lovely Full HD+ display. Most of all, it's all available at the lowest possible price.
With a $1,000 price tag, an OLED display, a bundled pen, and a luxury design, Samsung's first Galaxy Chromebook for students aiming for the stars. The Galaxy Chromebook 2 isn't so much a successor to that gadget as it is a more compact, less expensive option. There's no fingerprint sensor, no stylus, and no OLED, but it's pretty functional, and at a starting price of less than $600, it's a lot more affordable choice.
The Chromebook 2's standout feature is its finish: it comes in a vibrant "fiesta red" that will stand out wherever you use it. (There's also a grey option if you prefer something more modest.) It's also the first Chromebook to use one of Samsung's QLED displays. QLED isn't OLED; it's simply a better LED, but it's one of the most beautiful displays I've ever seen on a Chromebook.
Good displays sometimes degrade battery life, but that is not the case here. I averaged roughly seven hours and 21 minutes of continuous work on the Chromebook 2, so you shouldn't have to charge it constantly. While the Core i3 CPU isn't the most powerful chip in a Chromebook, it's enough for day-to-day work.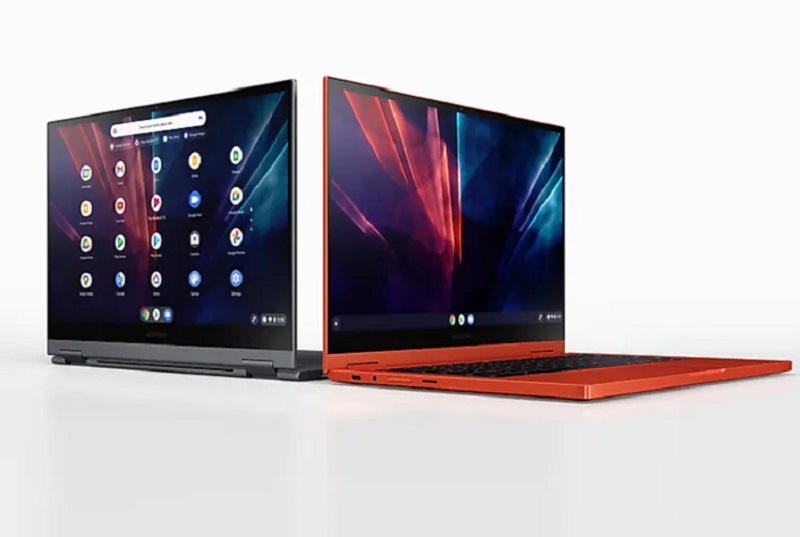 The Asus Chromebook CX9 basic model features a 14-inch (1920 x 1080) touch display, an Intel Core i3-1115G4 Processor, 8GB of Memory, Intel UHD graphics, and a 128GB SSD. That's plenty of power for fun gaming on a Chromebook. We commend the Chromebook CX9's brilliant display and robust performance in our evaluation. We scored this Chromebook four out of five stars because of the aforementioned features and good battery life. Our evaluation device was outfitted with an 11th Generation Intel Core i7 Processor, 16GB of Memory, and Iris Xe graphics. It received an overall score of 4,747 in our lab's Geekbench 5.0, a synthetic overall performance test. This is higher than the category average of 2,666 for Chromebooks. The Chromebook CX9 is built to military standards and can withstand a beating. It is resistant to shock, drops, water, and humidity. Get this laptop if you need a tough, powerful system with lots of power for cloud gaming.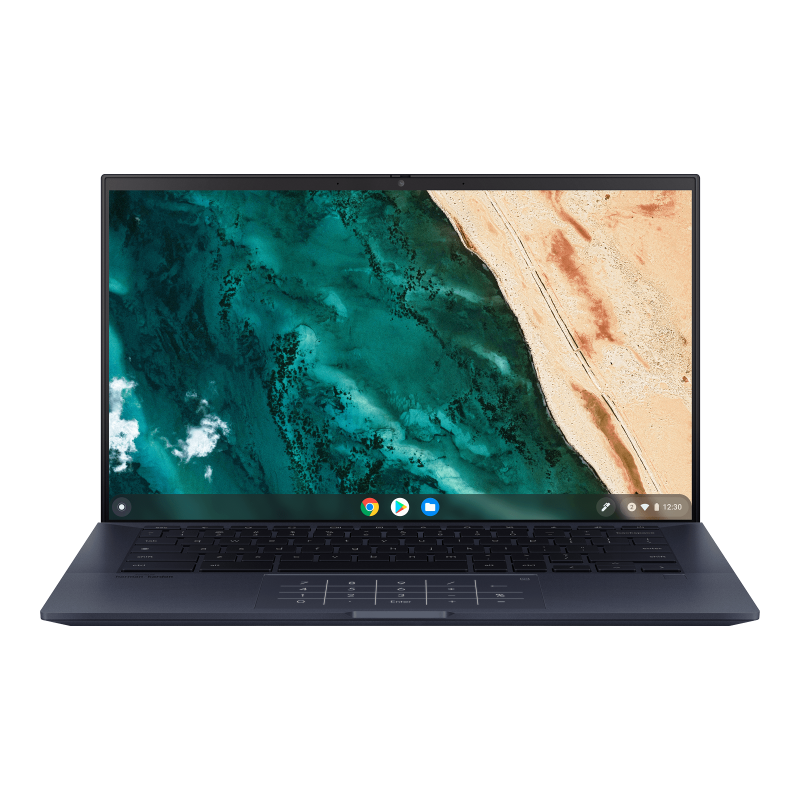 The Acer Chromebook 714, which has a premium and highly sturdy chassis that is just the ticket for students who need a little more power and toughness, maybe the greatest student Chromebook in recent years.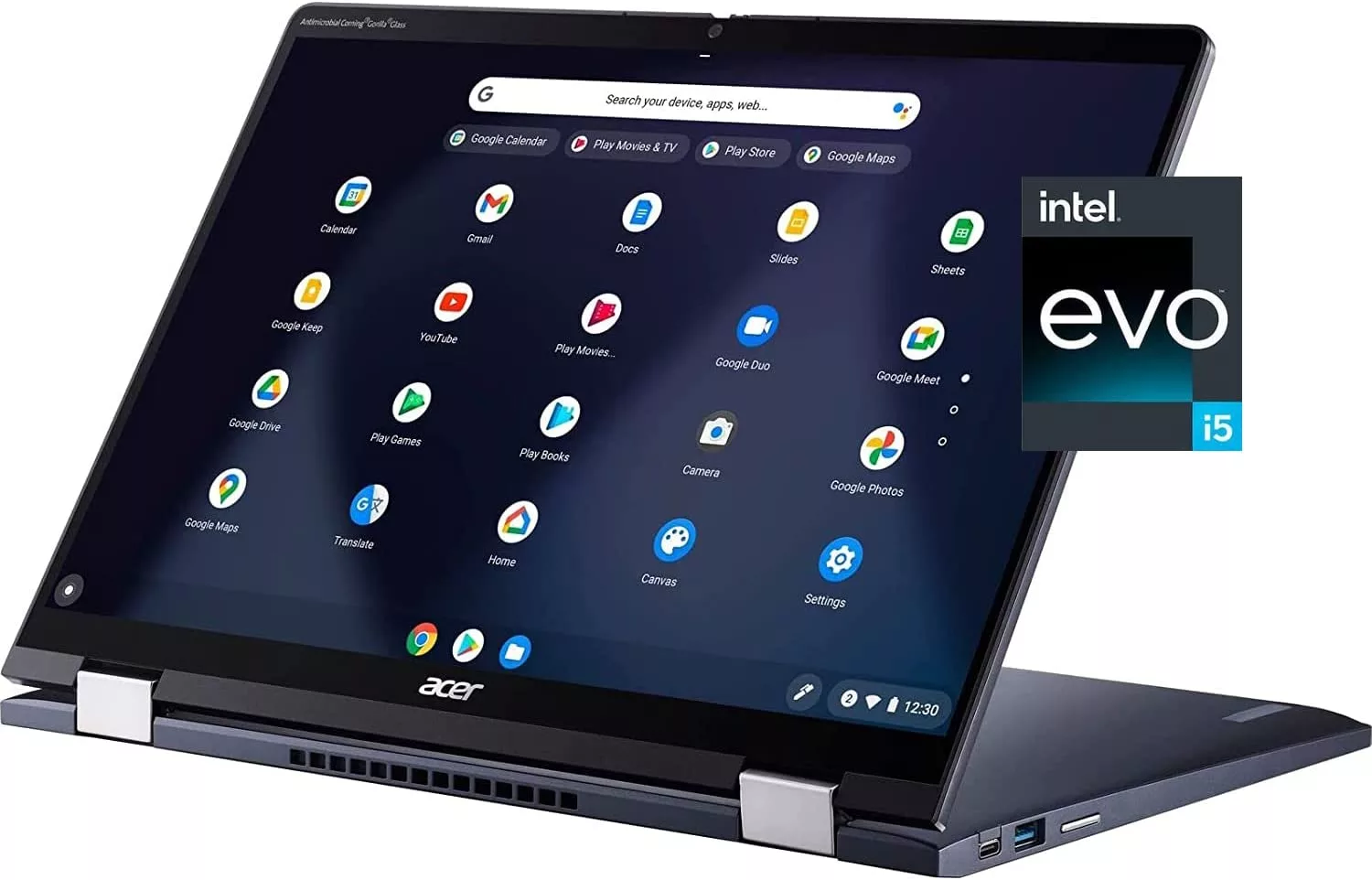 Unfortunately, it isn't fashionable, but its good performance and long battery life compensate for this. And aren't those more vital while working with classmates, doing homework, and maybe watching an episode of your favorite TV program at lunch? Indeed, the quad-core CPU is adequate for light content creation activities, making it a benefit for photography and film students on a tight budget.
The Acer Chromebook Spin 311's long battery life and excellent keyboard set it apart in a student Chromebook sector crowded with compact, low-cost choices. The Spin 311's keys are surprisingly pleasant to type on for lengthy amounts of time, and the battery lasted 12 hours in our tests, making this a perfect pick for those seeking to get some writing done while on the go. Just don't expect a fantastic display, since the Acer Chromebook Spin 311's 11.6-inch, 1366 x 768 display produces washed-out and dark films.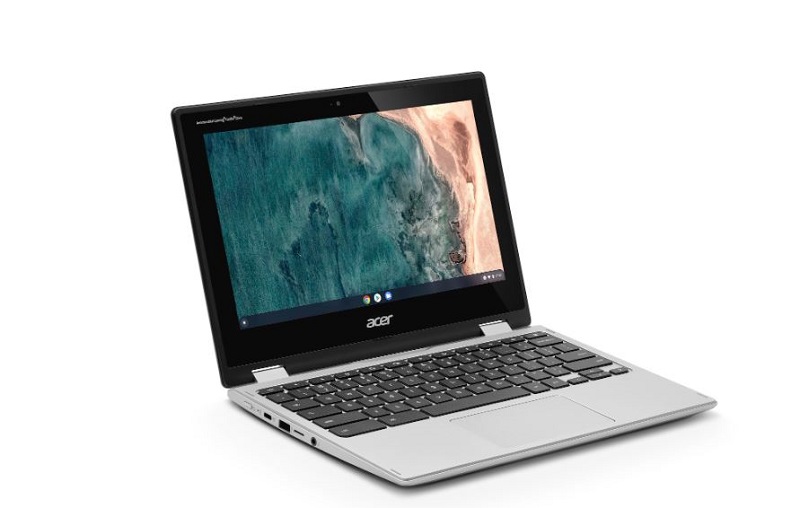 The Asus Flip has been around almost as long as Chromebooks, and each iteration has been a reliable yet attractive workhorse. The newest Flip C436 replaces the magnesium-clad chassis with the latest 10th-generation Intel processor, so it's quick. This is the ideal student Chromebook for cramming through classwork while maintaining a 2-in-1 form factor for note taking and reading assignments. It comes with enough of RAM and storage. The 14-inch display also flawlessly combines mobility, size, and weight. It's pricey, but you get a lot for your money; but, is it something you'd want to present to a young schoolchild? Most likely not, but older students will benefit much from this and the features like fingerprint security, making it an excellent Chromebook for college-level study.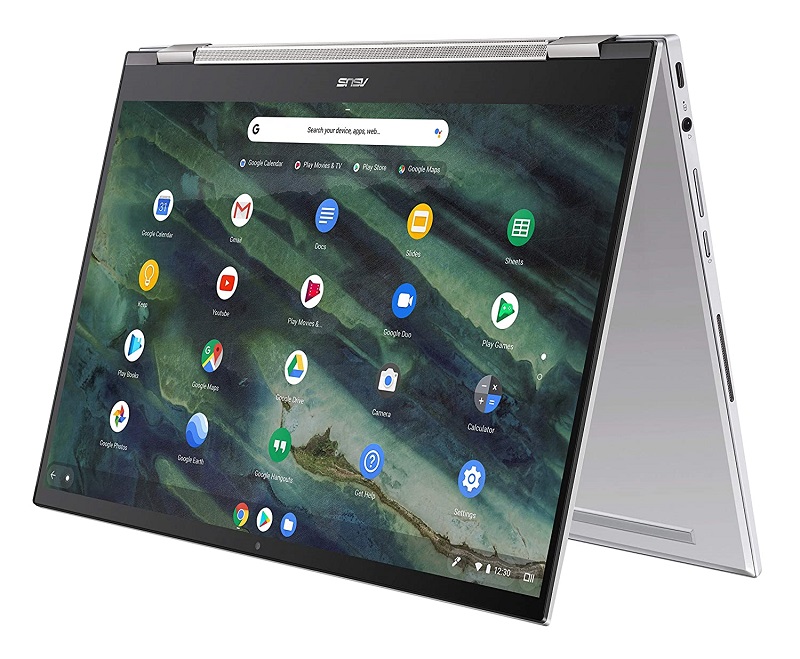 The Acer Chromebook 314 is quite inexpensive: you won't get a Windows laptop or a MacBook for this price. Despite this, it covers almost all of the needs of the normal student. Sure, there are some pricing concessions to be made. Most notably, it lacks a touchscreen. Furthermore, the processor isn't the quickest on the market, there's only 4GB of Memory, the 14-inch screen delivers "only" 720p quality, and it's a touch hefty at 1.7kg.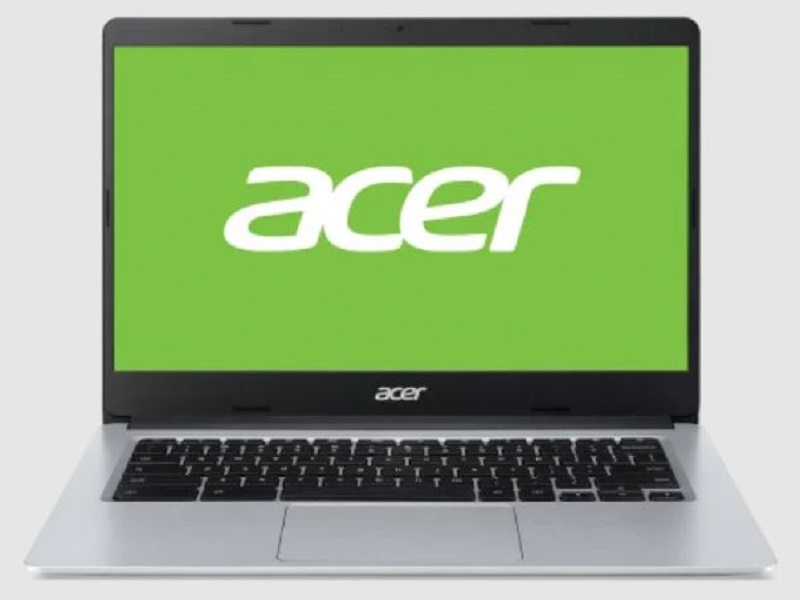 Yet these are minor quibbles. On the bright side, our reviewer found it simple to use, quick to boot up, and capable of handling many tabs. They also achieved 13 hours of battery life on a single charge, which is excellent.
The finest 2-in-1 laptops provide you the most flexibility: a touchscreen that can be detached and used as a tablet on its own, as well as a keyboard that can be attached to transform it into a full laptop. And the HP Chromebook x2 11 is our recommendation for the finest 2-in-1 Chromebook for students on the market right now. True, it costs more than the first two Chromebooks on our list.
In addition to the versatility of a 2-in-1 gadget, you get a screen with improved 1440p (QHD) quality. Its edge-to-edge glass finish is quite fashionable. And the Qualcomm Snapdragon 7c CPU ensures that everything runs smoothly and quickly. The battery life is also impressive: our tester was able to stream Netflix for 11 hours and 10 minutes on a single charge. You also get Bang & Olufsen speakers, however our reviewer found them to be a touch underwhelming and lacking in depth.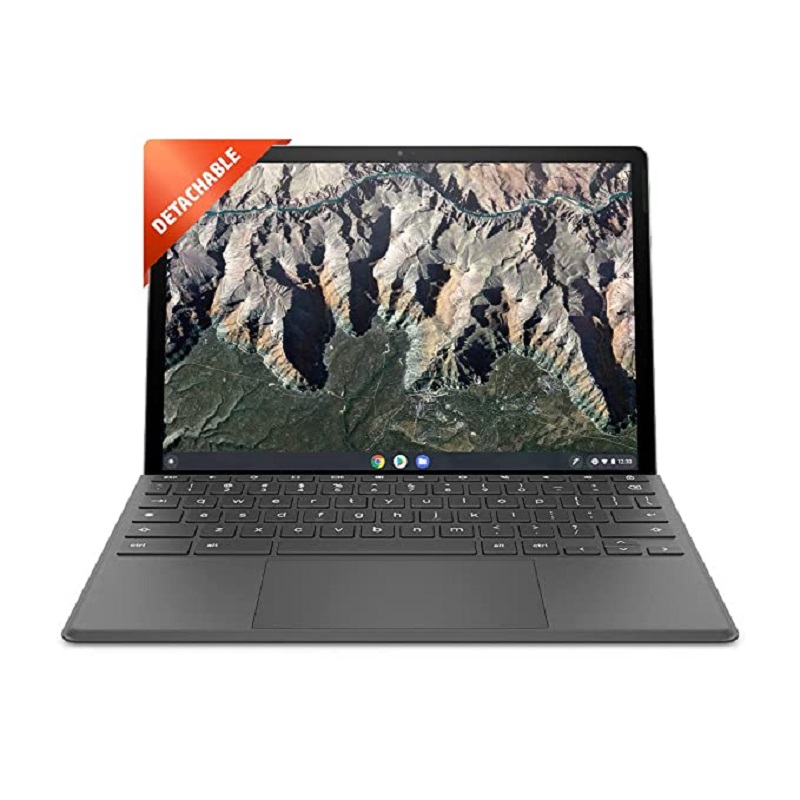 At the time of writing, the HP Elite Dragonfly Chromebook costs more than $1,000 / £1,000 in its base configuration and more than $3,000 / £3,000 in its top version. As a result, it is clearly out of reach for the great majority of pupils. Yet, if you have extra cash or parents who are feeling especially generous, you may be shopping for the best Chromebook for students on the market.
And this is it for the time being. The HP Elite Dragonfly Chromebook, aimed for business rather than education, has a stunning touchscreen QHD+ display manufactured of Corning Gorilla Glass 5. It's really thin and light. Its 12th-generation Intel CPUs, together with 32GB Memory, provide lightning-fast performance. You also get a whopping 128GB of internal storage.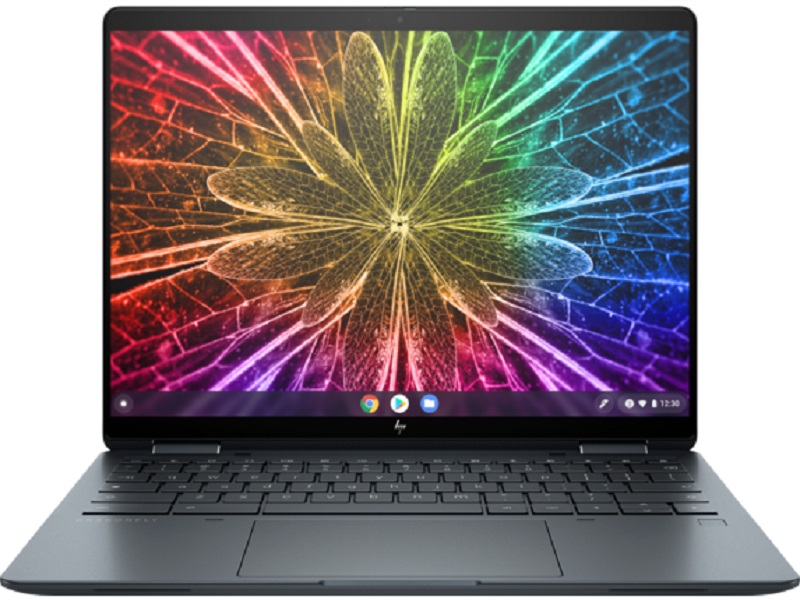 All of this is overkill for most student applications, and at current rates, you'd have to have a compelling reason to choose a Chromebook over a MacBook or Windows computer. But, hey, if you truly want the Rolls Royce option and money isn't an issue, it'll be difficult to find a more powerful Chromebook.
If you want to play AAA games on the move, you used to have to buy one of the finest gaming laptops, which can be very pricey. The development of cloud gaming systems such as Nvidia's GeForce Now and Microsoft's Xbox Game Pass, however, has changed everything.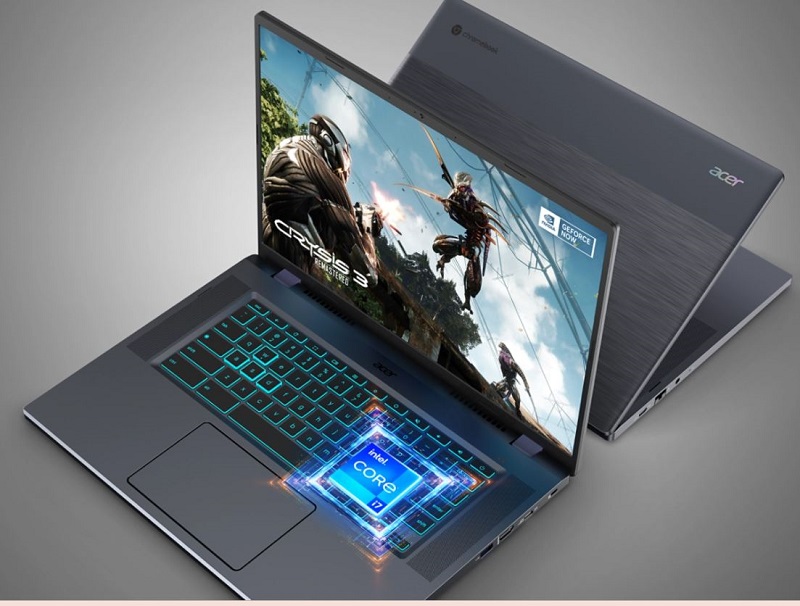 Some services distribute high-end titles through the web and perform the majority of the processing on their own servers, allowing them to be played on select Chromebooks. And if that's what you're looking for, the Acer 516 GE is our top pick.
It has a huge 16-inch display with QHD resolution and a refresh rate of 120Hz, so if your internet connection is strong enough, you should be able to enjoy seamless gaming action. Additionally, if your Wi-Fi isn't strong enough for smooth streaming, there's a 2.5G Ethernet connector for establishing a cable connection. The audio from the top-firing speakers is also acceptable.
All of this comes as a cost, and this Chromebook is likely overkill for anyone who isn't interested in cloud gaming. It's also worth noting that the screen isn't touch-enabled.
Also Read: 14 Best Games to Play on Chromebooks (2023)
Thanks to an Intel Core i3-1115G4 CPU, 8GB RAM, and a 128GB solid-state drive, this Lenovo 13-inch Chromebook two-in-one boasts a full-HD display as well as good performance and battery life for the price. The battery life is also impressive, lasting nearly 11 hours.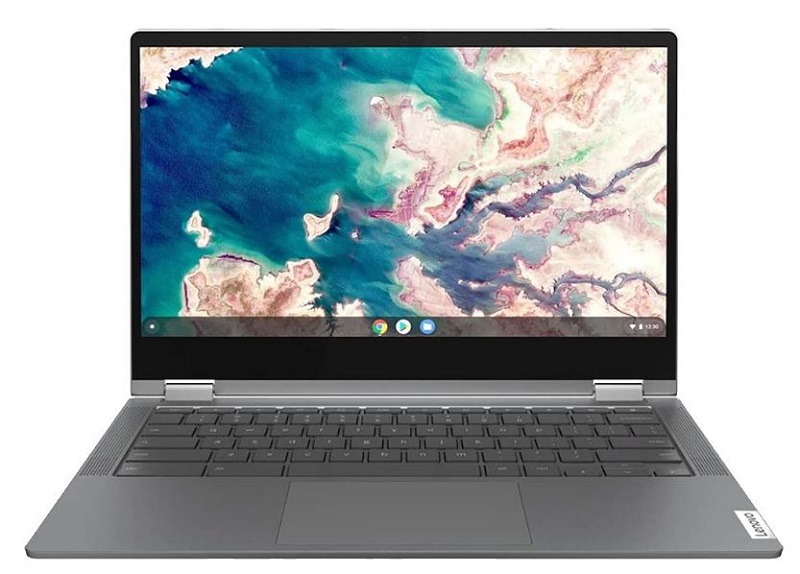 While there aren't many accessories, the Flex 5i Chromebook does offer a privacy shutter on the webcam that allows you to physically block it while not in use. The touch display is also pen-enabled, so you can use a USI pen to write or draw on it. It is unquestionably one of the greatest Chromebook models in terms of price, power, and size.
The Lenovo Duet Chromebook is another two-in-one choice on our top Chromebooks list. The Lenovo Duet Chromebook is priced similarly to the Flex 5i, but it is a detachable two-in-one, meaning it is a tablet with a removable keyboard cover. If you need a Chromebook for all-day use, the Flex 5i is the way to go. The Lenovo Duet Chromebook is better suited for on-the-go productivity and entertainment duties.
This high-end 13.3-inch HP Chromebook boasts a large display that is ideal for video streaming and makes it easy to fit two side-by-side windows. Because of its two-in-one design, the HP Chromebook x360 may be used as a tablet (albeit it's a little hefty to use as a portable device). You can also tent it and use it as a compact all-in-one computer by connecting an external keyboard and mouse.
The model we tested's Core i3 CPU and 8GB of RAM kept this HP Chromebook operating smoothly even with a couple dozen tabs open and video streaming in the background. Chrome OS will handle ordinary usage with ease. And the battery life on this Chromebook laptop is impressive, lasting 10 hours and 40 minutes in CNET testing. This is a more expensive setup, with a normal MSRP of $699. This laptop is frequently available for less than $500, but if you like the look and don't want the more powerful components, the Celeron version is closer to $300.
The Chromebook Detachable CM3 is Asus's response to Lenovo's highly regarded Chromebook Duet. The CM3, like the Duet, is a 10.5-inch, 16:10 Chrome OS tablet with a fabric cover, a kickstand, and a pop-up keyboard. It is somewhat more costly than the Duet, but it also includes a few more functions. One interesting feature is that the kickstand folds in two directions: long to stand the tablet up like a laptop, or short to set the tablet up horizontally. We're not sure how useful this capability is, but it's available if you have a specific use case in mind.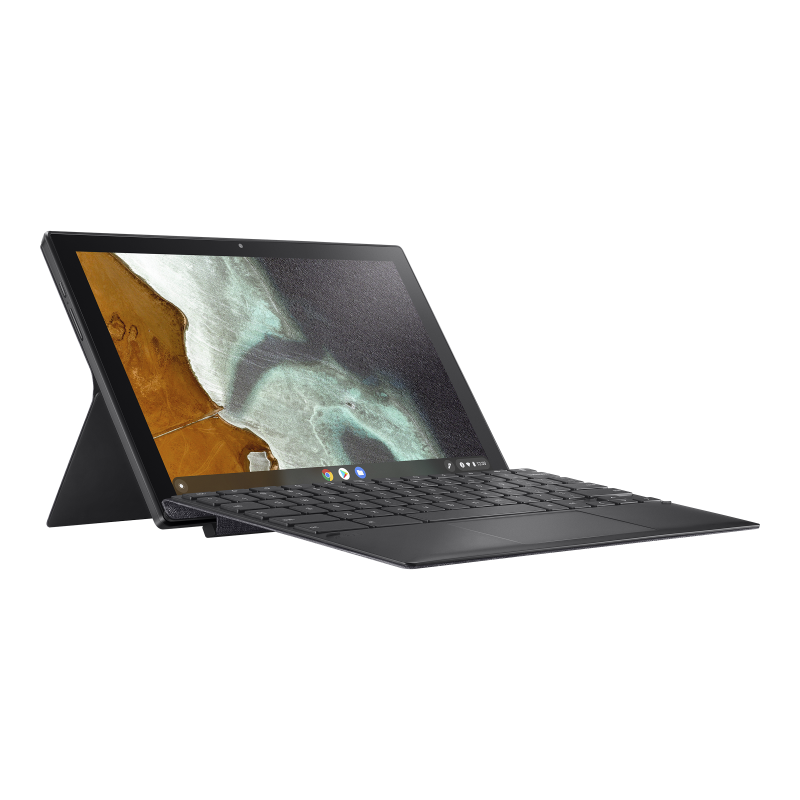 The CM3 also includes a built-in USI pen and spacious keys with remarkable travel. But it was the battery life that impressed us the most: we averaged nearly 13 hours of continuous use on the gadget.The CM3 is not the ideal Chromebook for everyone: It only has two connections (one USB-C and one audio connector), and its MediaTek CPU is slow in comparison to more costly options.
The Lenovo Chromebook Duet 3 is an excellent affordable notebook. It includes a magnetic detachable keyboard that is simple to put on and take off. The screen also works with USI styluses, albeit one is not included in the purchase. But, the keyboard, magnetic back cover, and kickstand are all included in the price. This laptop is suitable for light work and relaxation on a daily basis. It includes an 11-inch screen that is vivid and bright, as well as a surprisingly comfortable keyboard and touchpad. The battery life is nearly all-day. Yet the main appeal of this gadget is its mobility it weighs only 2.09 pounds with the keyboard attached, making it easy to take about and use on the move.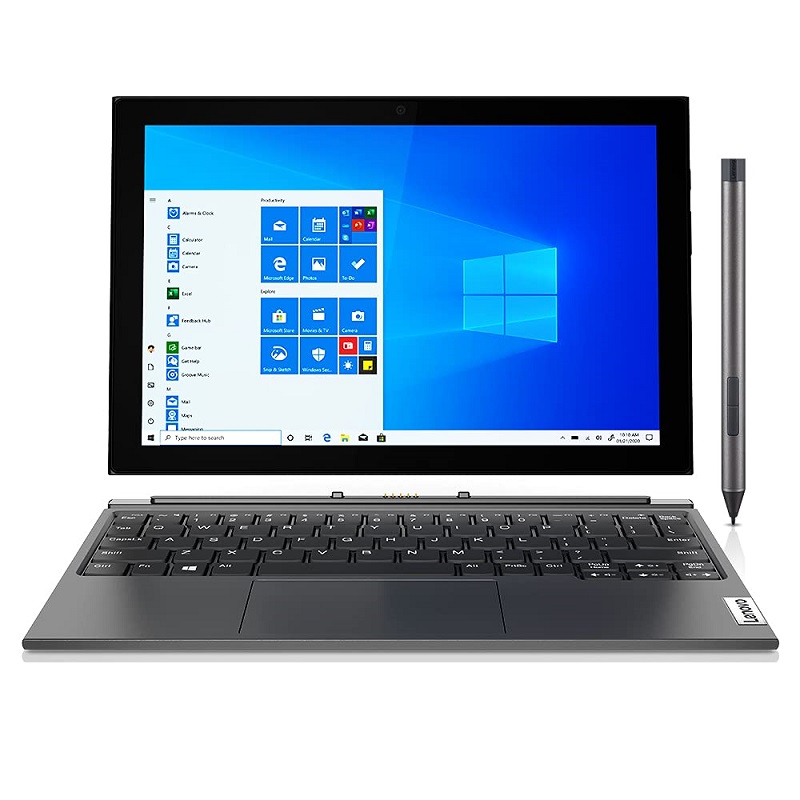 There are a few drawbacks: there are just two ports (and no headphone connector), and the processor becomes sluggish while doing heavy multitasking. Nonetheless, Chrome OS users looking for a portable computer for entertainment and multimedia cannot do better than this Chromebook at this pricing.
Many current Chromebooks are aimed for children and students, but not this one. The C13 Yoga Chromebook is a tough, expensive convertible Chromebook for adults. It is part of Lenovo's acclaimed ThinkPad product series and has ThinkPad-specific features such as a red Trackpoint, distinct touchpad clickers, a fingerprint sensor, a camera shutter, and an aluminum design. We might not be able to tell this Chromebook apart from any number of Windows ThinkPads.
The C13 is also notable for being the first Chromebook to have AMD's Ryzen 3000 Mobile C-series CPUs, which are designed exclusively for Chromebooks. The chips are capable of running a wide range of applications, including mobile gaming. We do wish the battery life was a little longer and we only got a little more than six hours off of one charge. We averaged seven and a half hours from our top option, the Chromebook Spin 713, and several of the laptops below easily exceed eight hours.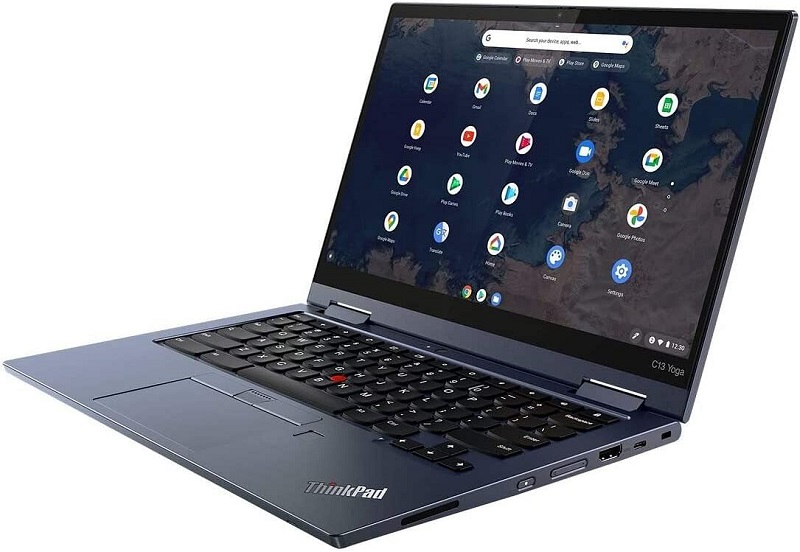 Google's Pixelbook Go is one of the best Chromebook under budget available right now, although it is somewhat more costly than our top selection. With a 13-inch Full HD display, the screen allows pupils to handle many windows side by side, such as researching and composing an essay. The base model also has an Intel Core m3 CPU, so computing power will be enough. The CPU option is an Intel Core i7 processor, which increases the display resolution from Full HD to 4K – ideal for unwinding with Netflix after a long day of school. A 47-watt-hour battery that lasts 12 hours and the ability to quick charge up to two hours in under 20 minutes are two standout features. If you're working in a dark lecture hall, the Go's illuminated keyboard will let you to continue taking notes without fear. The magnesium coating keeps the Pixelbook light yet strong while you walk between courses.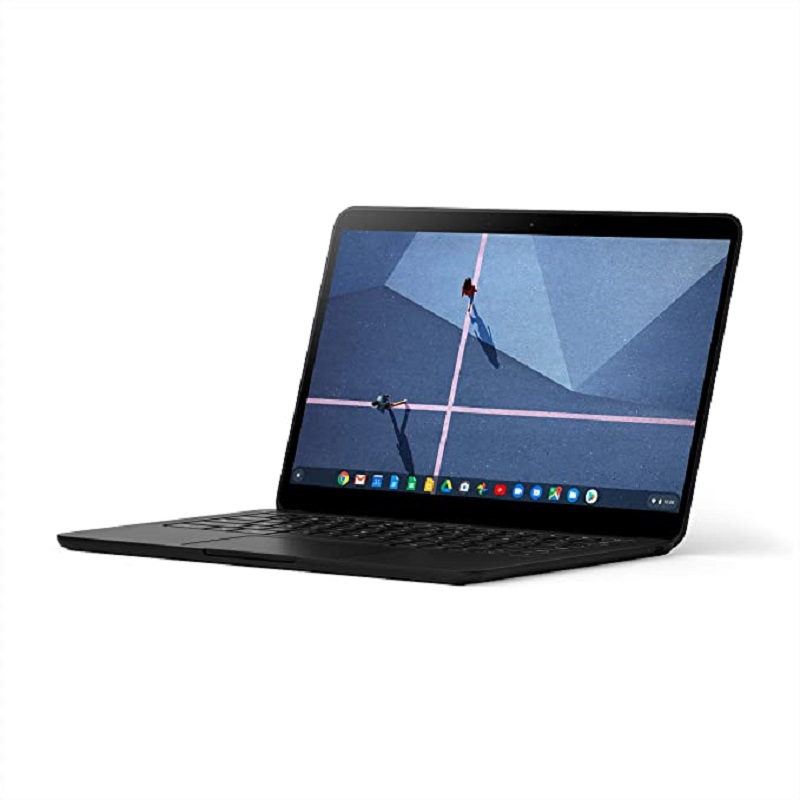 A 47-watt-hour battery that lasts 12 hours and the ability to quick charge up to two hours in under 20 minutes are two standout features. If you're working in a dark lecture hall, the Go's illuminated keyboard will let you to continue taking notes without fear. The magnesium coating keeps the Pixelbook light yet strong while you walk between courses.
Lenovo provides a Chromebook geared squarely at students looking for bigger displays and the ability to binge-watch shows. Students may multitask with ease on the 14-inch FHD touchscreen, opening more windows than a smaller screen could allow. Need to reference a notes app or work on an essay in Google Docs? Not a problem! Most of all, despite the huge display, the 5i has an amazing battery life of 10 hours. The Chromebook 5i is powered by an 11th-generation Intel Core i5 CPU and 4GB of Memory, making it one of the most competent Chromebooks on our list. It also has 256GB of solid-state drive storage, two USB-C ports, and Wi-Fi 6 connectivity. If you don't mind carrying a little additional weight between courses, this Chromebook is a good mix between typical laptop functions and lightweight, inexpensive Chrome features.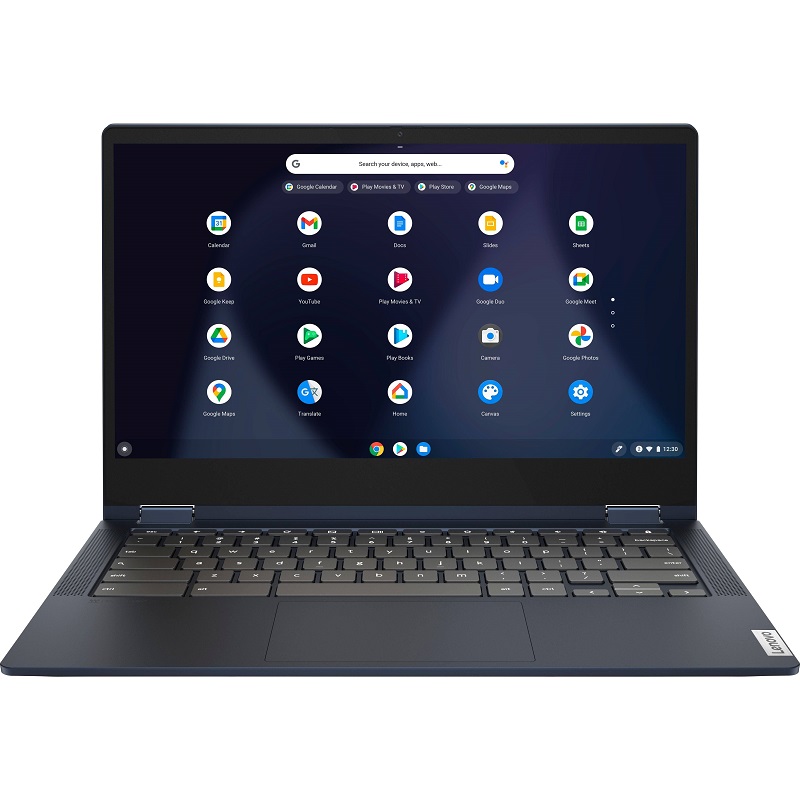 WHERE CAN I FIND THE BEST STUDENT CHROMEBOOK?
If you're unfamiliar with Chromebooks (and many parents aren't), determining which Chromebook your child requires can be challenging. Your child's education is important to you, therefore you want to make sure they have the skills they need to succeed, but how do you know which tools they need? Fortunately, there are a few crucial aspects to consider while searching for a student Chromebook, and a lot of it is influenced by a child's grade level.
Focus on pricing and durability if they are younger students, such as those in primary, elementary, or even secondary school. Those youngsters will be rough with that Chromebook, so don't be concerned about choosing one that's "too inexpensive" as long as it can withstand a child's reckless usage of it. Because schools will target lectures to the least powerful Chromebooks in the class rather than the quickest or most powerful, greater specifications will be a tremendous waste of money at this level.