Enhance your Nintendo Switch gaming experience with the Best Nintendo Switch Controllers, including the official and Pro controllers. Level up your gameplay!
The Nintendo Switch is a fantastic gaming system with a sizable selection of enjoyable first-party and third-party games. We're discussing the Best Nintendo Switch Controllers alternatives including the official one. These gamepads are the ones you need to look at if you want to add more or non-official controllers to your Nintendo Switch dock. Looking for the best switch controller? For more difficult games, the Nintendo Switch Pro controller is superior to the brand's smaller Joy-Con controllers. (Despite their drift concerns, the Joy-Cons are fantastic for straightforward multiplayer games.)
The Switch Pro controller is comfier now that there are actual grips. The full D-pad and larger buttons make it easier to locate the appropriate controls while you're in a stressful situation. It supports all of the features of the Nintendo controller, including HD Rumble, NFC for Amiibo scanning, and motion controls, and it can be used with or without wires. It's excellent, but it often costs between $60 and $70.
However, there are some less expensive third-party controllers that resemble the Switch Pro. To determine the finest Switch controller currently available, we tested out a number of possibilities. However, several of these alternatives do come close to matching the button feel and comfort of Nintendo's original gaming controller.
Choosing a third-party Switch Pro controller provides benefits outside of decreased costs. Some devices, for instance, offer a Turbo button for higher fire rates or mappable buttons to make it simpler to execute specific commands. Additionally, some of the ones we selected work with macOS, Windows, and Android as well. As we test new items, we'll regularly update this list. Here is the list of best Nintendo Switch Controllers.
Nintendo Switch Pro Controller
Get the official Switch Pro Controller if you can afford to. It offers the best comfort, functionality, and features that are currently available. If you need to purchase more than one controller, perhaps get this one for your own use and one of the less expensive choices listed below for guests. You can buy the best controller for the Nintendo switch at reasonable prices.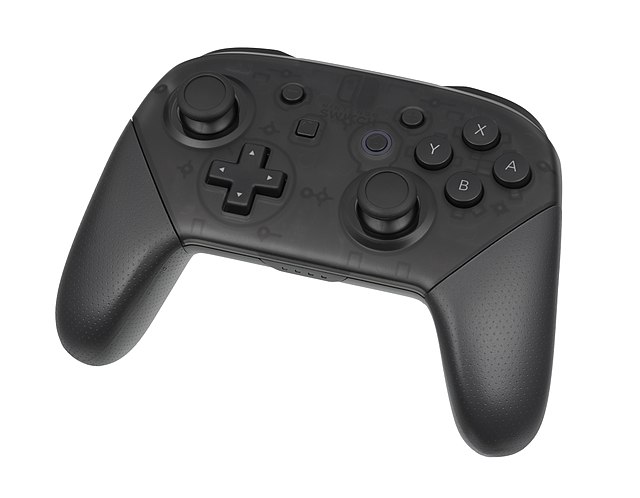 PowerA Enhanced Wireless Controller
You can typically get the PowerA wireless controller from Amazon, Best Buy, and other retailers for $40 to $50, depending on the design, and it most closely resembles the feel and appearance of Nintendo's Pro controller. While the Switch Pro controller supports HD Rumble, IR, and Amiibo NFC, the PowerA wireless controller just has motion controls. It's also available in Animal Crossing, Mario, and Pokemon versions that are game-themed. You can buy the best controller for Nintendo switch at reasonable prices.
Two more buttons that can be assigned instantly are located on the bottom of the controller. Additionally, the most recent variants of the Enhanced Wireless Controller contain an integrated rechargeable battery for up to 30 hours of playtime as opposed to the older devices, which relied on AA-size batteries.
Explore The Colorful Range of PowerA Controller Starting at $42 at Amazon
Although somewhat larger than a Joy-Con, the Little Wireless Controller—yes, that is its official name—is significantly more pleasant to operate. The D-pad is also devoid of any fuzziness, and the buttons are solid and responsive. Because the thumbstick are taller than the Joy-Con, you can aim with more precision.
Despite being directly on top of one another, the back buttons are carefully shaped to ensure that you press the right one. It has motion control but neither rumble nor NFC support. The back-mounted USB-C connector is used to recharge the rechargeable battery, which has a 40-hour wireless usage rating. a fantastic small travel buddy.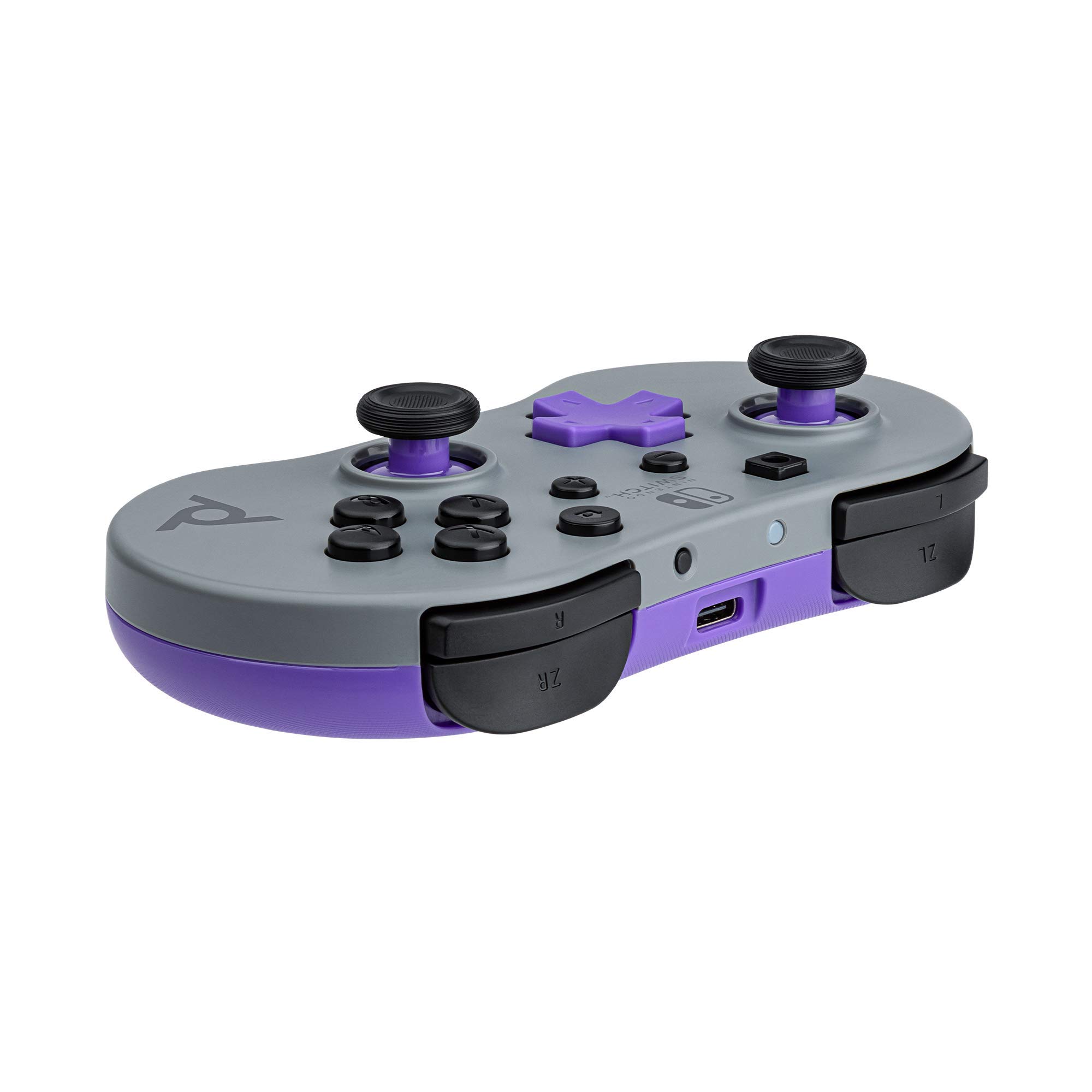 Binbok's Joypad is a combination of Nintendo's Joy-Cons and its wireless Pro Controller. There are left and right Joy-Con-like controllers that can slot onto the sides of the Switch, similar to Hori's Switch Split Pad Pro. This gives you the comfort and larger controls of the Pro controller while you use the Switch handheld. 
However, unlike Hori's controller, the Binbok Joypad can be used off the Switch because each has a built-in battery and Bluetooth. Their design makes them awkward to hold as Joy-Cons but it can be done, and each has adjustable rumble and motion controls. They both have a mappable button on the inside of their grips as well as turbo buttons. 
When you're ready to play a game, you can wake up the Switch by pressing the Home button. You can also modify the LED light rings around the thumb sticks' hue. Using the provided holder, you can combine the two controllers into a single Pro-style controller that resembles Nintendo's Joy-Con Comfort Grip.
Unfortunately, this prevents you from charging both controllers at once; instead, you must charge each controller through its own USB-C connection or while it's connected to the Switch while it's charging (you can leave the controllers attached when docked). With the controllers attached, the holder is extremely wide and actually bigger than a Pro controller. It feels flimsy because of some flex when the controllers fit into the holder. 
It seems flimsy overall due to that flex and its small weight. Nevertheless, Nintendo's Joy-Cons aren't exactly renowned for their dependability, and altogether, this is a fantastic choice if you want to spend less and do more. Nevertheless, Nintendo's Joy-Cons aren't exactly renowned for their dependability, and altogether, this is a fantastic choice if you want to spend less and do more.
This Bluetooth controller is perfect for those who enjoy customization. You can remap buttons, modify stick and trigger sensitivity, vibration control, and simply build macros for challenging button combinations using 8BitDo's Ultimate software. The arrangement is more akin to a PlayStation controller because the left-hand controls are reversed, yet everything is smooth and quick. Although the black-on-black pattern makes it nearly hard to see the button labels, it is comfortable and several colors are available.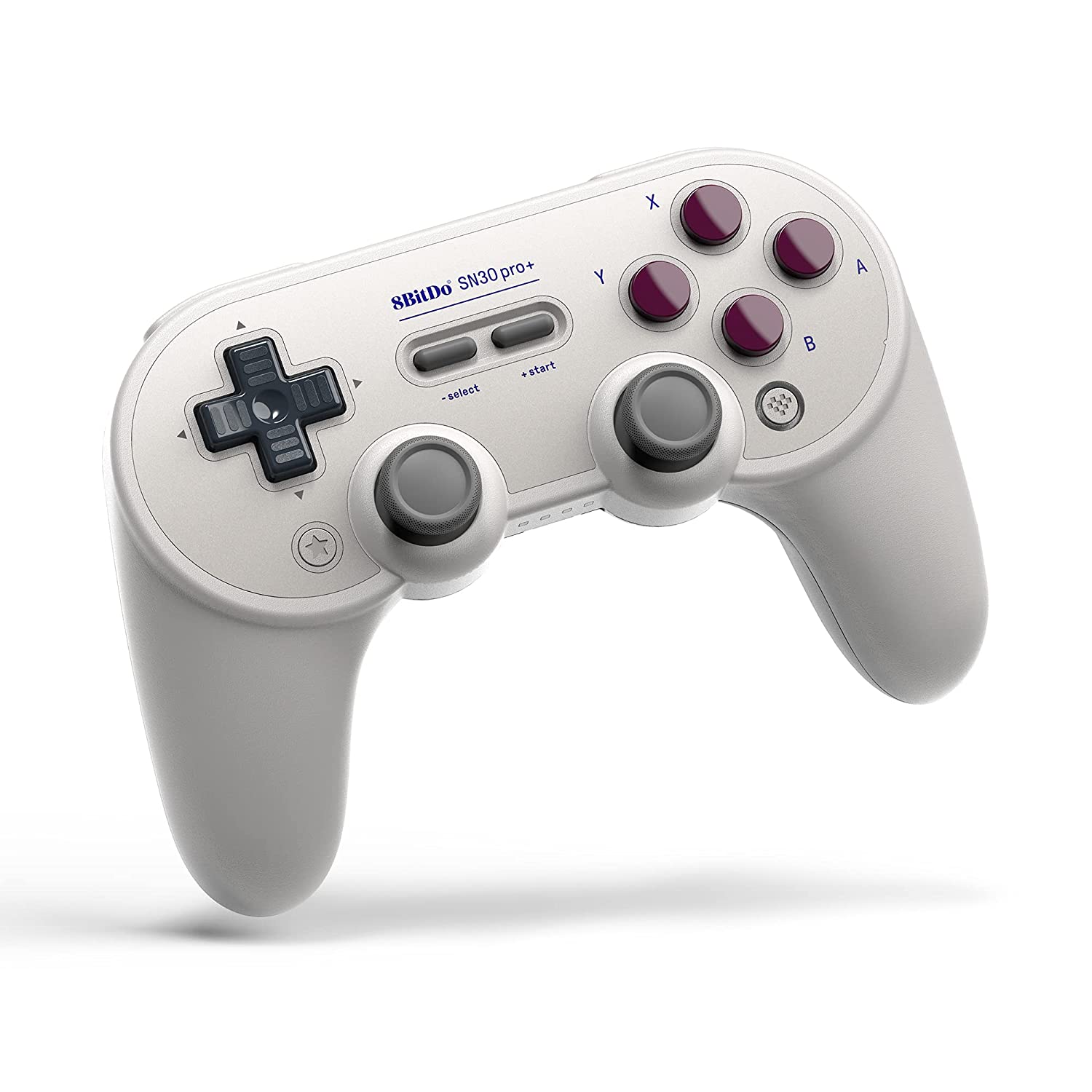 The $50 8BitDo SN30 Pro Plus Bluetooth Gamepad Controller is compatible with Android, Windows, MacOS, and the Nintendo Switch system. Another wonderful feature is that you can quickly replace the rechargeable battery pack if the one that came with it goes out so you can keep playing. You can buy the best controller for Nintendo switch at reasonable prices.
The $20 Horipad is wired, but it's one of the more cosy controllers we tested, and its buttons and sticks are also comfy. It does, however, lack motion control and vibration, despite having a Turbo button. Its D-pad is a plastic cover that clamps over four distinct buttons rather than a real pad. It functions perfectly, but some people might find the fact that it is a wired controller to be a deal-breaker. At the moment, finding the controller in black at its regular pricing is difficult, but you can purchase it in blue and red.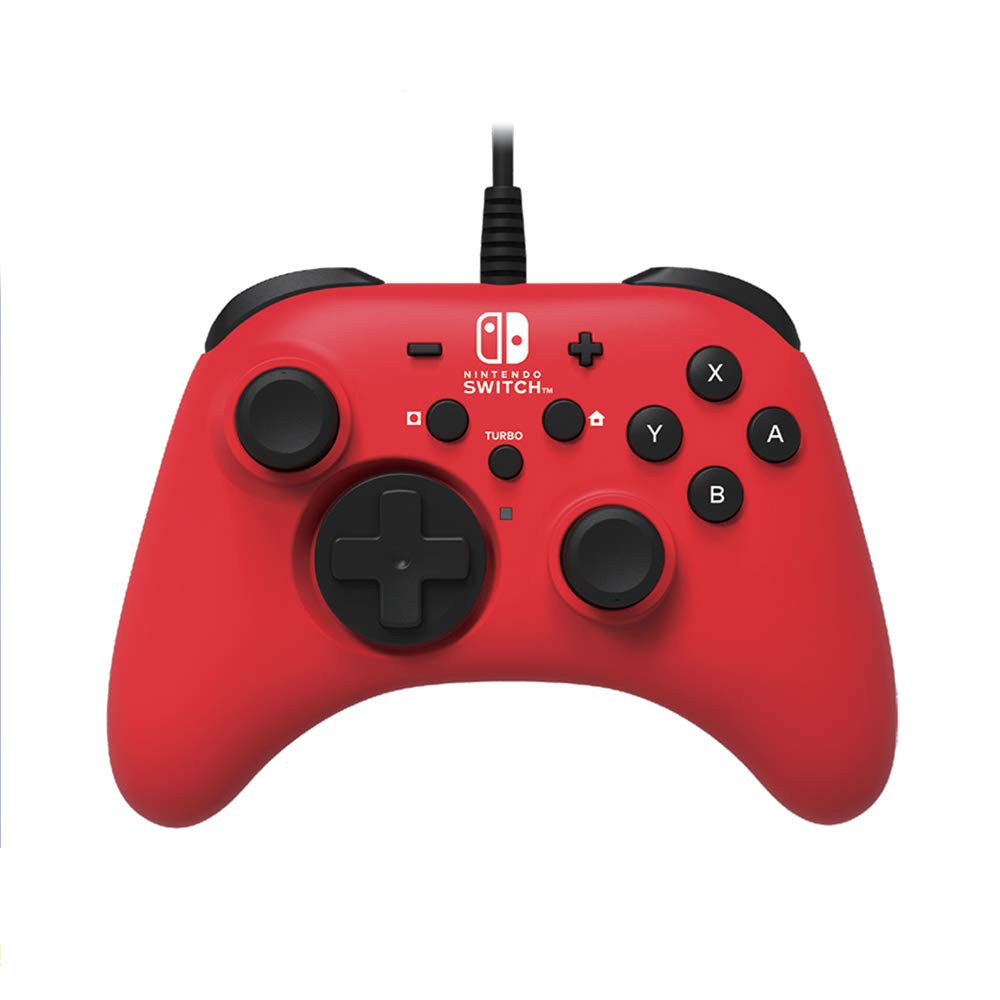 It is comparable to the standard PowerA Enhanced controller, but smaller. The $50 Nano has the same appearance, feel, and functions as the $100 device, including mappable buttons, motion controls, and rumble (but not HD rumble). However, rather than using replacement AA batteries, it has an internal rechargeable battery. You'll get up to 20 hours of use from a single charge, which is delivered through a six-foot USB-C connection.
The Nano is great for kids or anyone with little hands because it is made for travel (it even comes with a cute little pouch for storage). Additionally, even though the shell is smaller, the buttons are full size, which is normally a good thing. While button-mashing frantically in a few games, I would occasionally miss the Y button and press the Home button instead, which is bad if you're in the middle of a battle.
At least a workaround was made available by the mappable buttons on the controller's back. One more minor observation: I observed that my Bluetooth range is a few feet shorter than the full-size version's. It's a problem that can be readily fixed by moving closer to the Switch, and it's a reasonable trade-off for a portable Pro-style controller.
GET IN THE GAME!
These are some of the top Nintendo Switch controllers available, both first-party and third-party. A third-party controller will cost less even though the Nintendo Switch Pro controller has more functions. However, the majority of third-party Switch controllers also offer Turbo and remappable paddles, so pick wisely.
We trust this guide on the "Best Nintendo Switch Controllers" has been informative in elevating your gaming experience. Thanks for reading!