From being part of expensive workstation builds to home users, SSDs has come a long way. With a proven high-speed read and write speeds, many PC users has stayed away from SSDs just because of the steep pricing, for even the smallest amount of data storage. But with the devices like SSDNow UV300, Kingston is trying to change this belief.
With mentioned 10 times read and write speeds than 7200RPM traditional hard drives, and many sophisticated cache technologies, I was expecting to squeeze in as much performance as I can with a basic gaming rig for this review. As this 240GB SSD comes at a budget price range of Rs.5799 (about $90), the Core i3, 4GB RAM, 750Ti graphics was good environment to test the performance for home/small office users.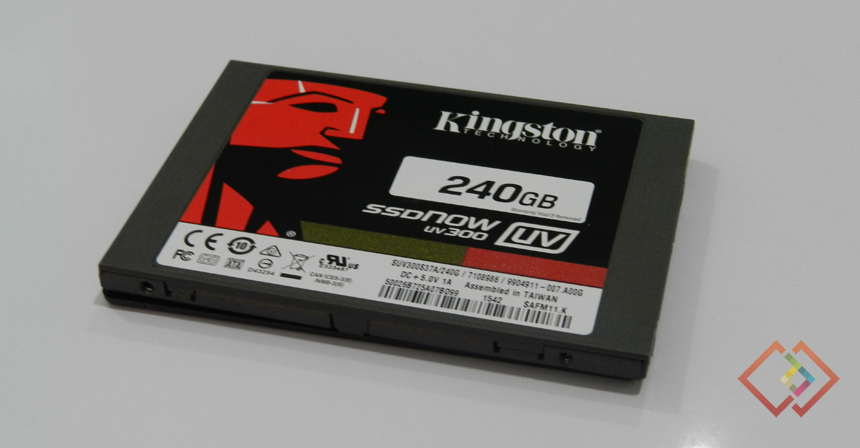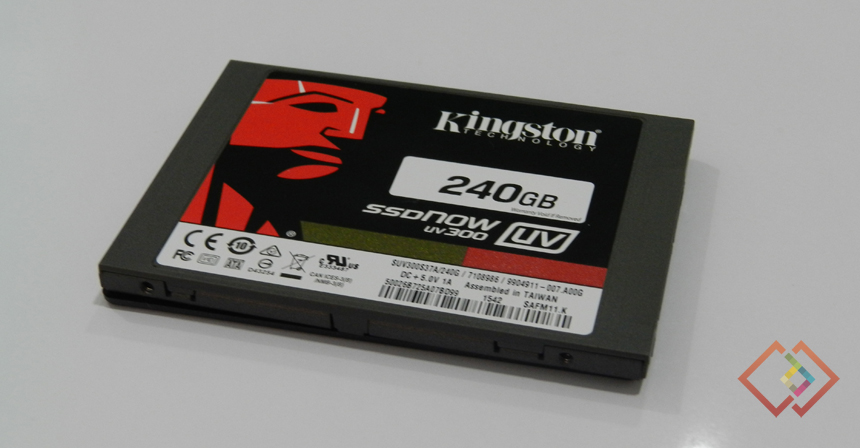 Kingston SSDNow UV300 240GB Review
The very first thing that we noticed with UV300 is its a very lightweight solid state drive. The top side of the drive is made of metal, whereas the bottom is made of plastic. The difference is hard to notice, wit the same color and texture following up on both sides of the drive.
There are 2 screw holes in both sides to mount it with your case. If the thickness of the disk is inadequate to fit in your system, you get an sticky plastic plate to match it up.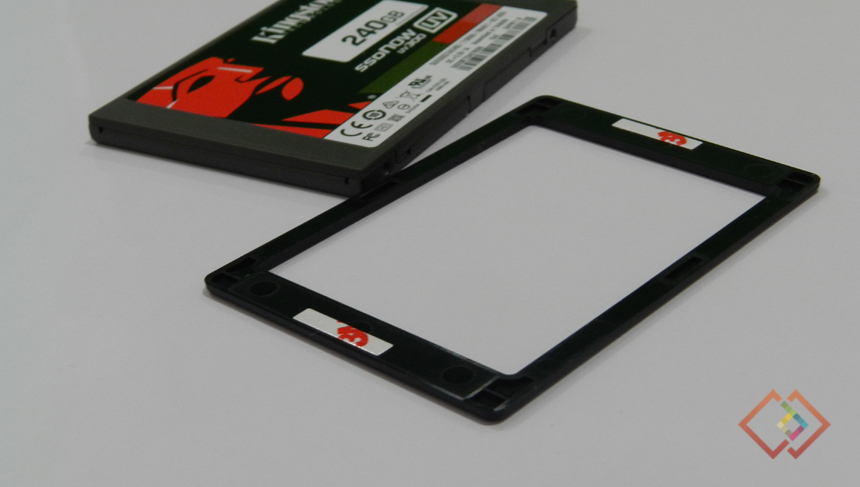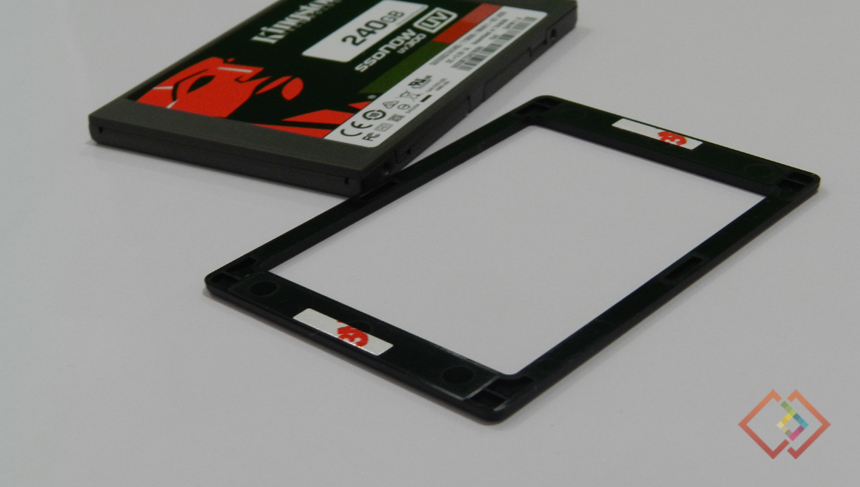 On the front side you have the standard SATA power and data connection port. Despite the light weight, the overall build quality of UV300 is sturdy.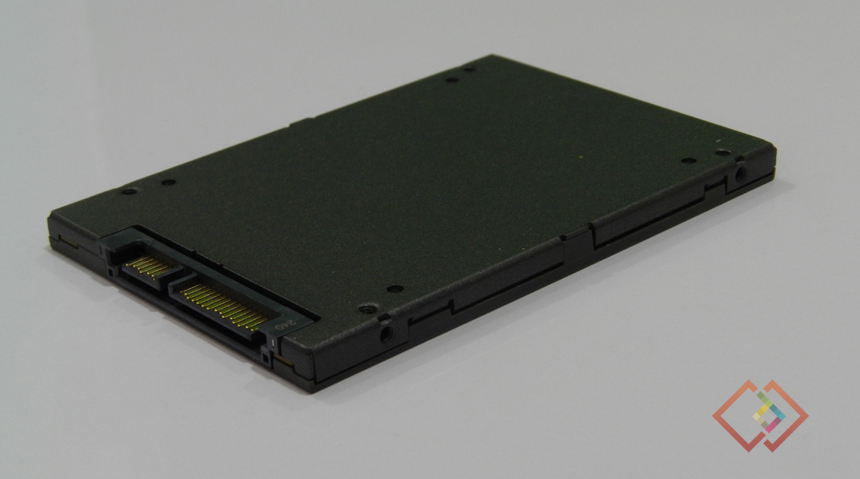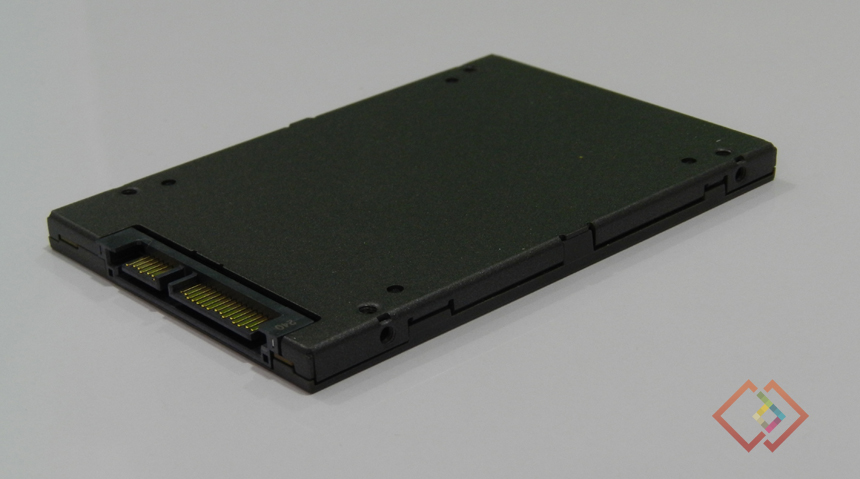 BENCHMARKS
It's the first SSD by Kingston that uses Triple Level Cell (TLC) NAND technology that improves the cache levels and reduce the overall cost. This SSD also comes with the Phison S10 quad-core controller for optimized performance and endurance.
With the promised 550MB/s Read and 490MB/s write speeds, following is our experience with benchmarks and actual tests. We used an old 5400 RPM hard drive for the benchmark comparison with the Kingston UV300 SSD.
ATTO BENCHMARK COMPARISON
As you can see the comparison, it's definitely 4-6 times faster than traditional hard drives based on the ATTO benchmark, that tested read and write speeds for multiple number of transfer file sizes. For smaller size files the speed is only 2-3 times faster, but it gets better and better with big file sizes.
Also compared to current generation SSDs like Sandisk Ultra II 240GB and SanDisk Extreme Pro 240, the Kingston SSDNow UV300 has at least twice as much faster speeds that that of Ultra 240, and 5-10% faster than Sandisk Extreme Pro.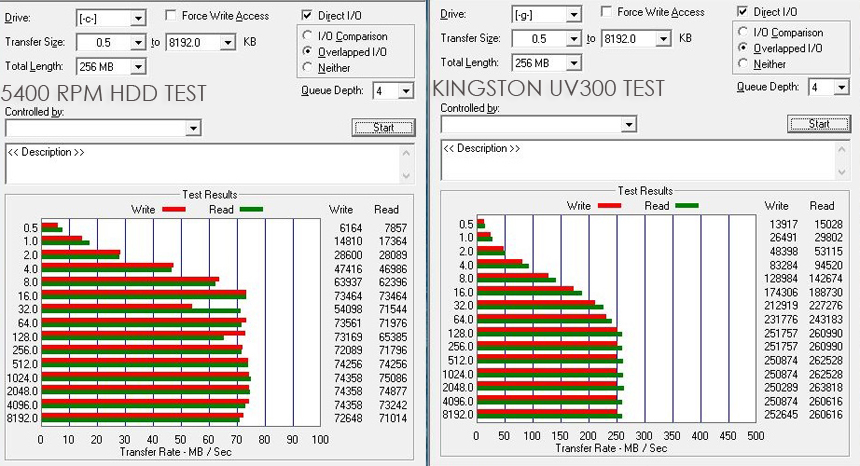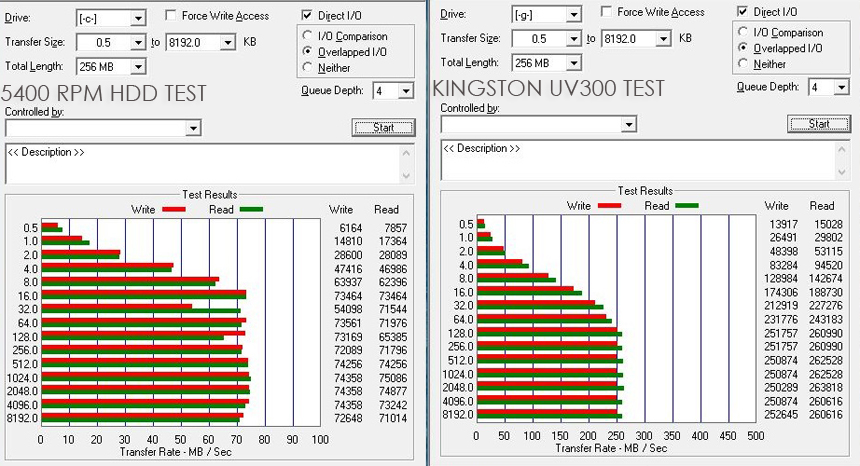 AS SSD BENCHMARK COMPARISON
Another popular benchmark that tests read write speeds even more meticulously using complex sequential data loads and 4K content is AS SSD. And following benchmark results needs no explanation.
The Kingston UV300 is more than 10 times faster based on these tests, where it score overall 282 compared to the 17, the score of our old 5400RPM Hard Drive.

For 4K encoding, Sandisk Ultra II 240 and Kingston SSDNow UV300 scored almost the same, and surprisingly the Extreme Pro SSD remained behind. But for the rest of the tests, Kingston leaded the results, followed by the Sandisk Extreme Pro and then the Ultra II 240 SSD.
Apart from the benchmark, we installed some applications like Adobe Photoshop and Premier Pro for photo and video editing. These memory and disk intensive software rendered images 2-3 times as much faster than our old HDD. The boot time for newly installed Windows 10 Professional took less than 8 seconds to boot, which is pretty amazing for a budget SSD.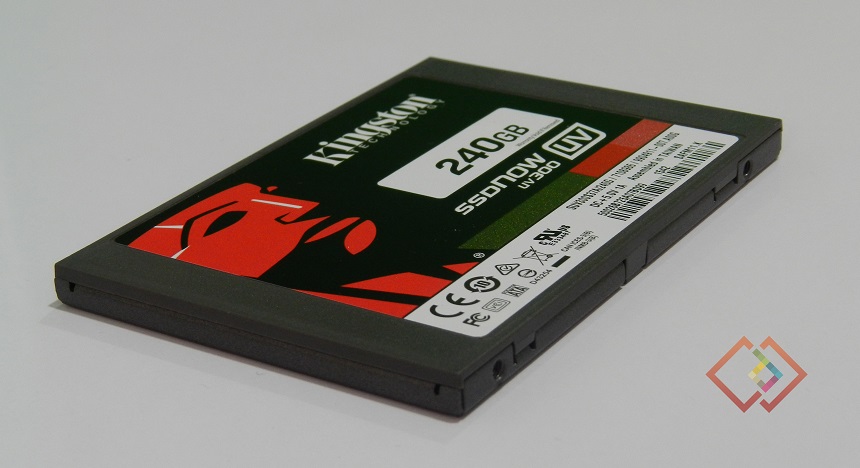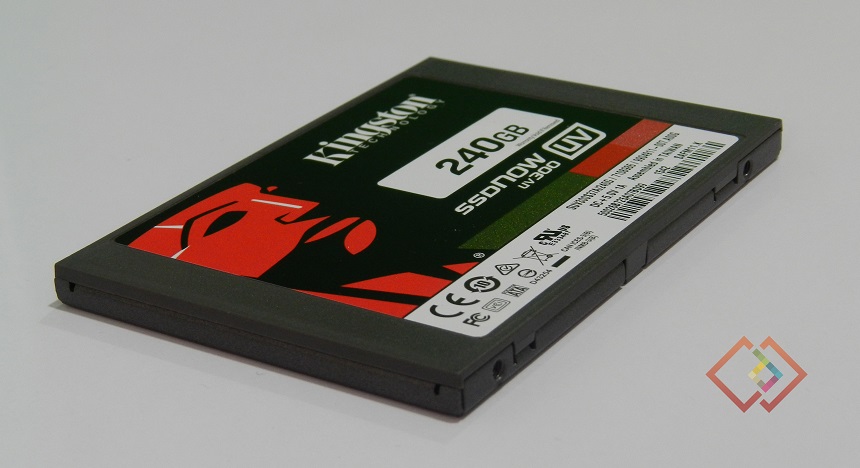 Verdict
Compared to the benchmarks and overall performance tests we did, it surely delivers very high performance than traditional 5400 or 7200RPM hard drives. But more importantly it packs most storage space compared to Sandisk's Ultra II 240 and Extreme Pro 240 GB SSDs that are priced expensively at Rs.10,500 and Rs.9800 respectively.
So TLC technology has brought us more storage and significantly high performance compared to old generation SSDs. With increases storage, you can not just use SSDs for faster boot timings, but also to store some disk intensive graphics or work application on your SSD. So if you were waiting for prices of SSDs to come down, Kingston's UV300 is a perfect budget SSDs you should go for.
Price in India
This all new Kingston SSDNow UV300 is now available in 120GB, 240GB and 480GB capacities at MRPs of Rs. 3700, Rs. 6,500 and Rs. 12,700 respectively. You will find much lesser prices in local market, the 240GB variant should cost somewhat around 5400 as of today.