[paragraph]6th Generation PC components are finally becoming available here in India, and now you can take advantage of the increased graphics & general performance with the new Skylake processors that has a minimal thermal footprint and low power consumption.[/paragraph]
Today I am going to review a recently released motherboard from Biostar H110MH Pro D4 that supports 6th generation Intel Pentium, Core i3, Core i5 & Core i7 Processors.
Biostar H110MH Pro D4 Review
This motherboard is built on H110 single chipset that supports LGA 1151 socket, meaning only 6th generation Intel Pentium & Core series processors codenamed as Skylake, can be used with it.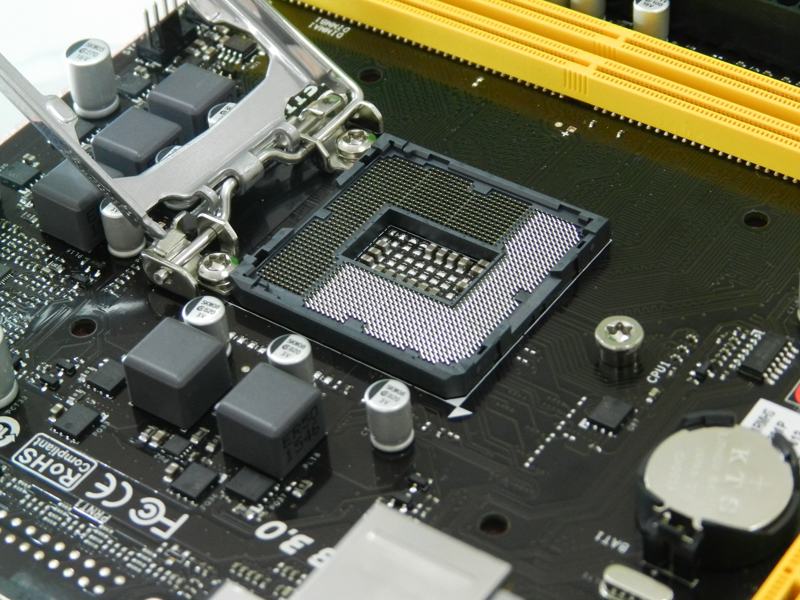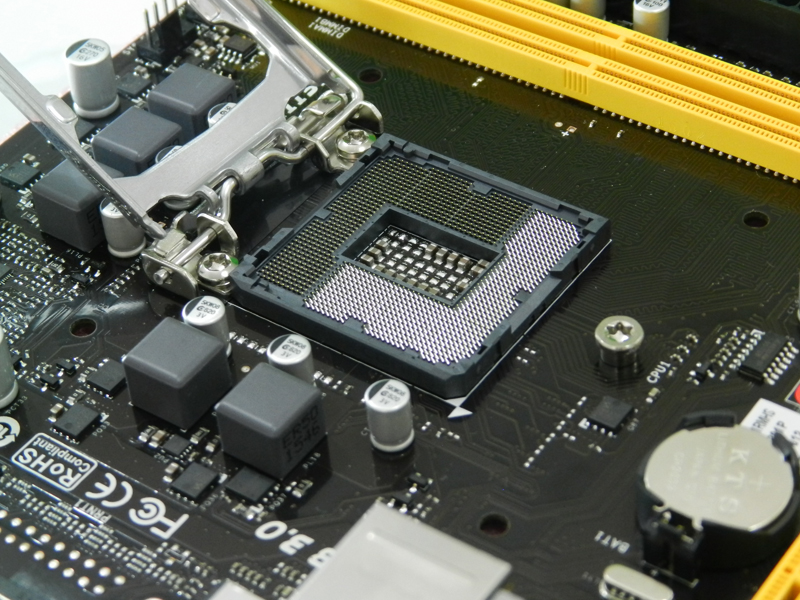 The packaging came with two high-speed SATA cables, Rear I/O panel for the ATX case, driver installation disc, and an extremely detailed manual. The manual is graphically rich, and even the first time user can install the complete motherboard with the well-presented detailing. Other brands should take a note of this very positive step from BIOSTAR and should follow the same with their motherboard manuals as well.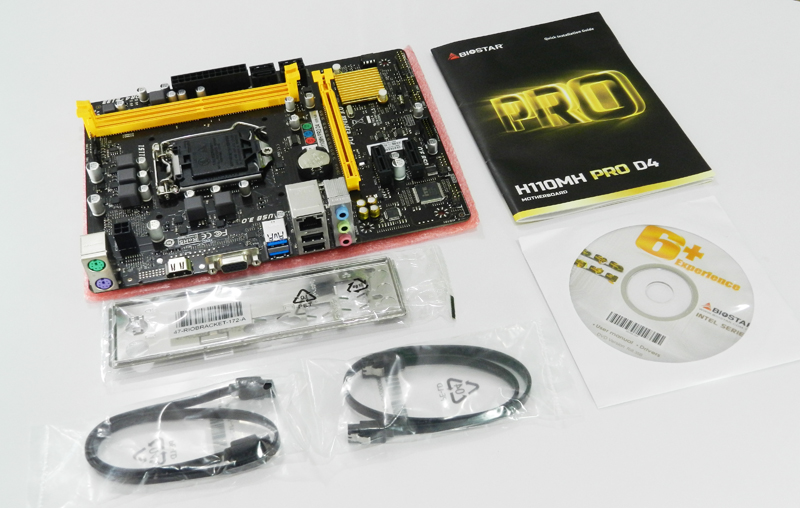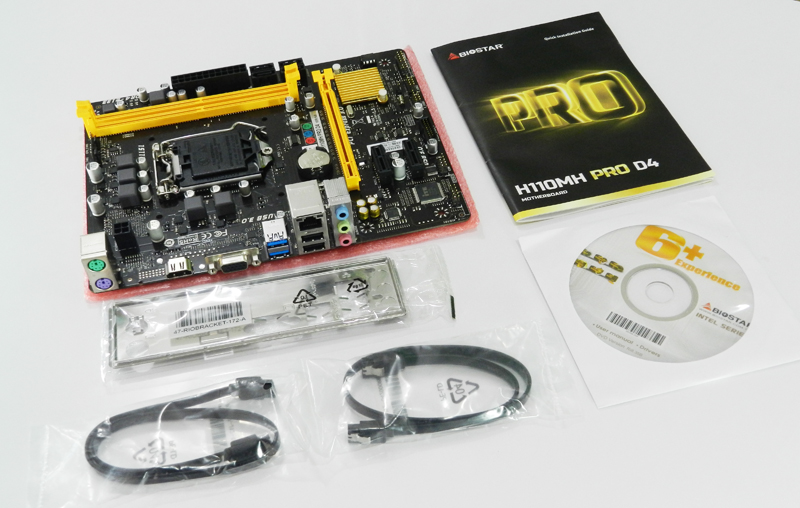 Ports & Connectivity
The Biostar H110MH motherboard comes with most essential new generation connectivity ports like HDMI, VGA, 2 USB 2.0 ports & 2 USB 3.0 ports. You also get 1x USB 3.0 header and 2x USB 2.0 headers to connect with the front panel of your case.
Most important of all you get 4 SATA connection ports that support 6.0 Gbps data transfer speeds, so if you are hooking up with an SSD, expect the maximum data transfer speeds with your newly built PC.
Being an enthusiast motherboard that comes at an affordable price, there is only one PCI-Express 3.0 x16 slot, so you can plug in any of the new generation of NVIDIA or ATI graphics cards. But there is no scope for two-way SLI. You also get an old generation of PCIe X1 & PCIe X2 slots for expanding ports.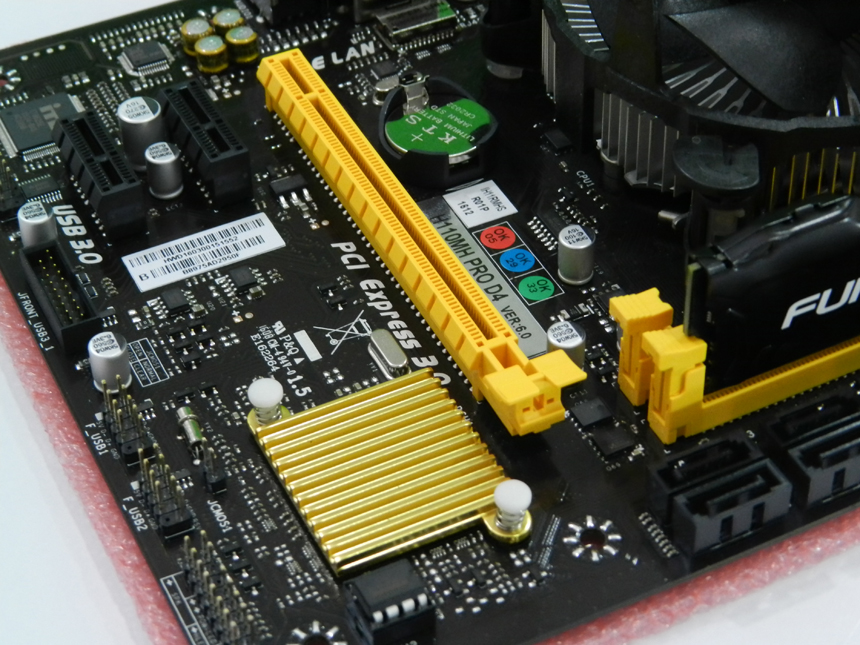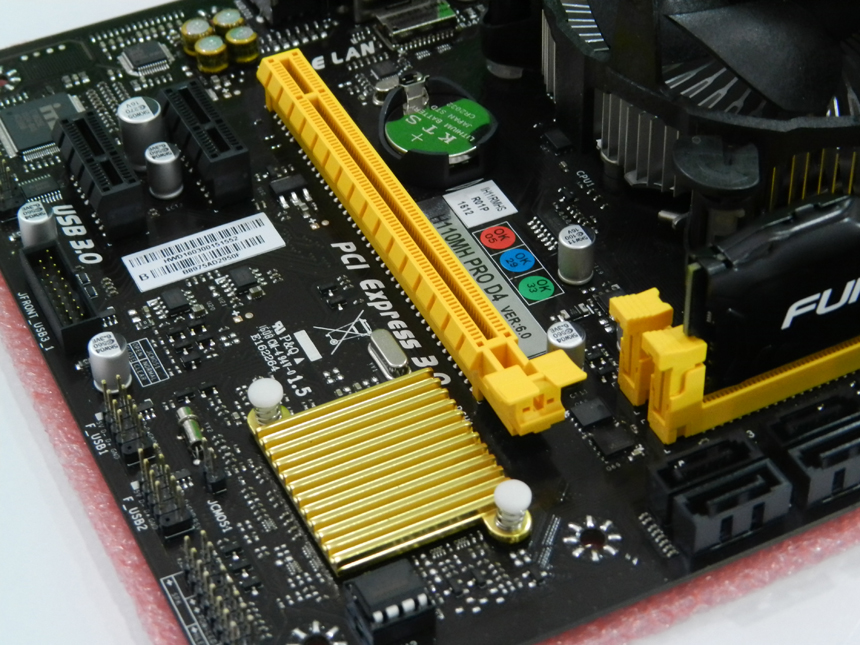 With this new generation motherboard, you can now take advantage of new DDR4 RAM technology, which is much faster and efficient compared to the last generation and comes at a cheaper price. The Biostar H110MH Pro D4 supports 2 Memory slots capable of running 16GB RAM on each slot, so you can expand up to 32GB. You can hook up 4, 8 or 16 GB of RAM in dual channel for increased performance.
These dual channel memory slots can accept memory frequency of 1867 & 2133 MHz memory sticks, which are very much enough for putting together a performance system.
On the back we have two PS/2 ports for keyboard and mouse, 1 HDMI port that can support up to 4K resolution of 4096 x 2160 @24Hz, 1 VGA port that can support full HD 1080P resolution up to 1920 x 1200 @60Hz, 2 USB 3.0 ports, high quality SuperGBe Lan port followed by the two USB ports, and the Audio ports.
Build Quality
The build quality of the Biostar H110MH motherboard is very solid, and the panel in black looks gorgeous with the yellow expansion slots. This motherboard has the Micro ATX Form Factor at the Dimension of 22.6cm x 17.7cm. So this motherboard can fit in even tiniest case you can find for PC or even in the small HTPC setups.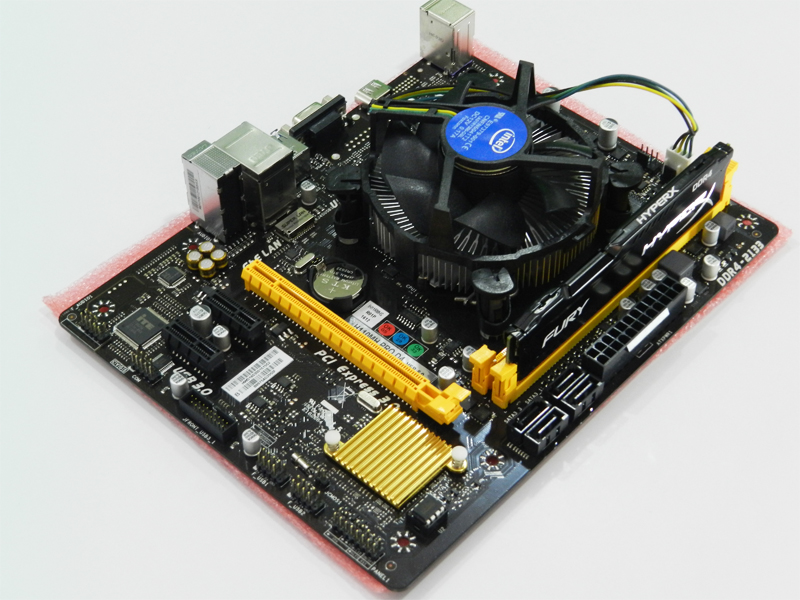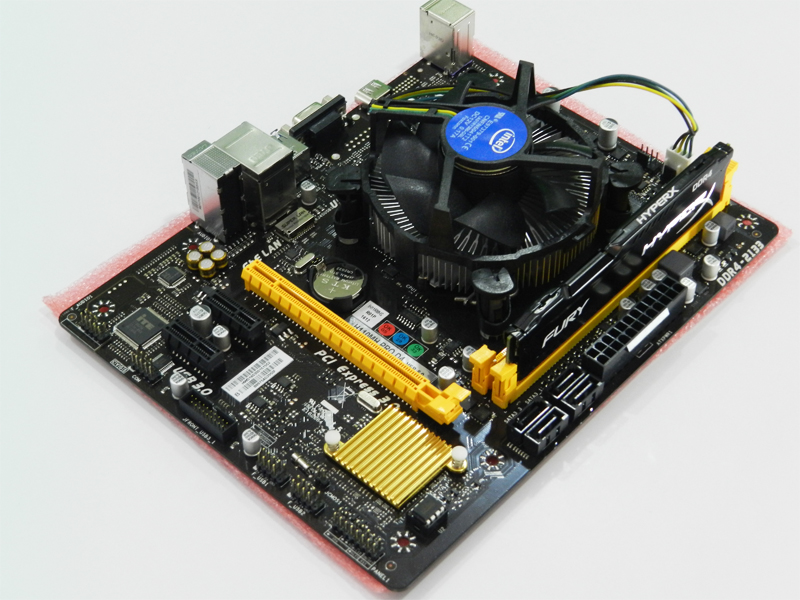 With 'Tough Power Enhanced' category of PRO series Biostar motherboards, this motherboard can endure massive electric current situation and ensure full energy output.
Similarly, the LAN port is equipped with Super LAN surge protection that provides protection to your LAN socket against sudden electrical surges and lightning strikes.
7.1 HD Audio provides high-quality sound with Realtek ALC887 8-Channel HD Audio codec. And with the Audio Art Nichicon high-end audio capacitors offer great sound resolution and Hi-Fi audio amplification effect.
Testing & BIOS Features
Just to test the BIOS side of things, we are using this 6th generation Core i3 6100 processor, and 8GB of single RAM stick clocked at 2133 MHz. We are also using corsair VS550 power supply, so we can add the graphics card later on to this configuration.
This shiny new LGA 1151 socket can fit comfortably in the socket and locks perfectly in place. The CPU cooler dimension is similar to the last generation, so if you have some high-end cooling system lying around, you can use it.
This motherboard comes with UEFI BIOS, so you can control the hardware level features very easily. You can still access the text-based BIOS, but for easier navigation and control, the new UEFI system is much more efficient.
When you enter the UEFI, you can see the speeds and voltage of CPU & RAM configuration, system fan speed and the temperature at which the whole system is operating at. So if in case, you plan to overclock RAM timings manually, you can keep things well monitored.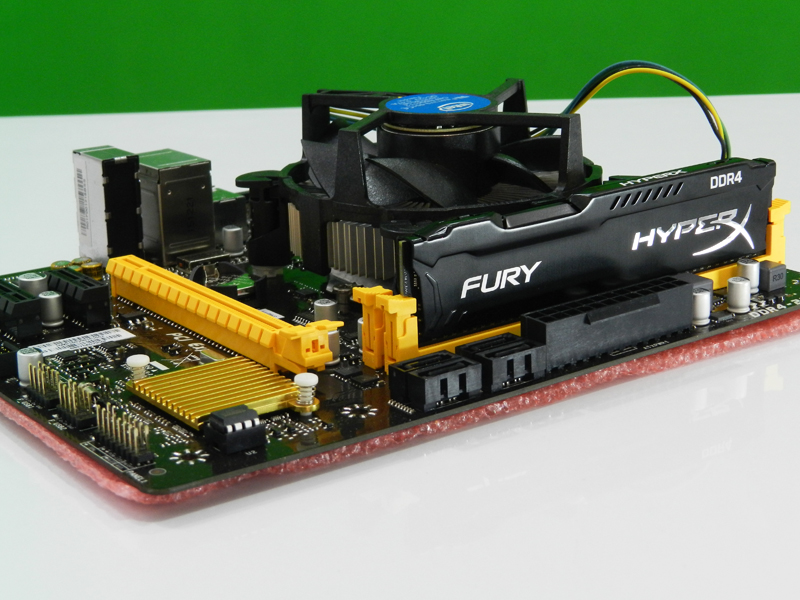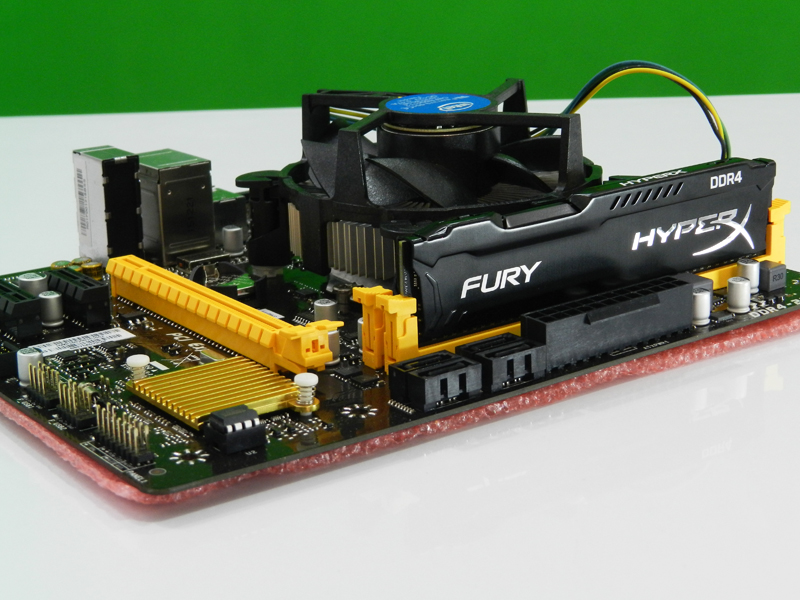 As I have said before this is an entry level or enthusiast series motherboard, that is not meant for doing advanced upgrades like Overclocking, or Two-way SLI and similar kind of things. For that, you can look for Z series Motherboards like Z170.
Verdict Of Biostar H110MH Pro D4
For the price of Rs. 4900, the Biostar H110MH motherboard packs most features and modern connectivity options for an enthusiast PC build. And you can build a solid gaming PC using the 6th Generation Intel Skylake processors and powerful graphics card.
So if you are planning to build a budget performance PC or gaming PC without any plans to overclock in future, I would highly recommend going for BIOSTAR H110MH PRO D4 series motherboard.
Check the latest price of H110MH PRO D4 motherboard on from Amazon.in
Detailed Specs & Driver Updates from Official Biostar Website