Without a question, one of the most used video streaming services is Netflix. And most popular handheld / TV console is Switch. But How to watch Netflix on Nintendo Switch, considering its not available officially. Read on to learn the expert / advanced ways to gain access!
One of the alluring factors in Netflix's appeal is that it works with so many different gadgets, allowing you to enjoy it on Switch, gaming consoles, phones, Android, and iOS
.
The availability of infinite material after connecting to the best VPNs for Netflix is another factor that makes Netflix the greatest streaming service
.
A VPN enables you to access every Netflix library, which varies by country, so you can view as many series and movies as you like
. But the issues of Netflix's availability and compatibility with the Switch still exist.
Even though the Netflix app for the Switch cannot
be downloaded
through the e-Shop, today we will explore all the strategies for maximizing uninterrupted Netflix viewing on the Nintendo Switch
.
How to Watch Netflix on Nintendo Switch (2022 Guide)
The Netflix app is not accessible on the Nintendo e-Shop.
The only system that supports it is the Nintendo 3D family, which consists of the New Nintendo 3DS, Nintendo 2DS, Nintendo 3DS, New Nintendo 3DS XL, and Nintendo 3DS XL
. So, how can Netflix
be downloaded
to a Switch?
Installing Nintendo Switch on your television is a prerequisite for using Netflix on Nintendo Switch
.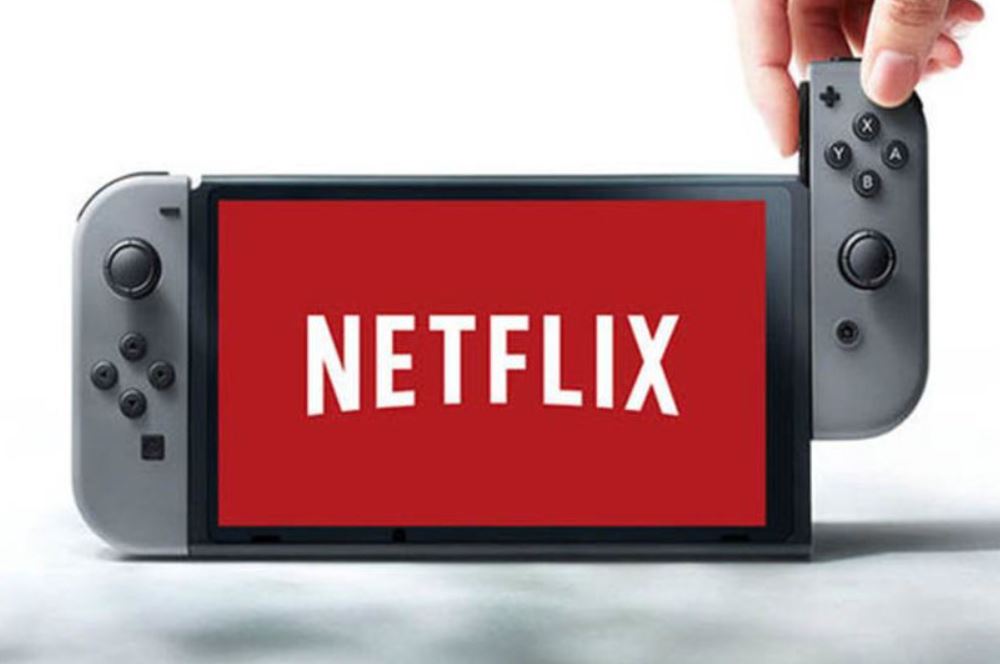 Is Netflix available on the Switch?
The built-in web browser on the Nintendo Switch does not work with Netflix, nor does it have a Netflix app. Netflix won't be available on Nintendo e-Shop.
Although the two companies have before worked together on other Nintendo products to bring Netflix to other Nintendo platforms like the Wii U, neither business has specified a release date for Netflix on the Switch
.
You can now stop worrying if Netflix is available on the Switch.
Despite Netflix's lack of native support for the Switch, you can still stream content from Hulu, YouTube, and other paid and free streaming services by making a
purchase
via the Nintendo e-Shop
.
How Can I Install Android on My Nintendo Switch?
Check to see if your Nintendo Switch may
be hacked
before installing Android on it. To determine whether it is possible or not, you can look up the Switch's serial number. For the time being, watching Netflix is not workable if your Switch cannot
be compromised
.
It's a little tricky and risky to install Android on the Switch.
A reliable microSD card with at least 16GB of capacity and a USB-C connector
are needed
to connect Switch to your PC
.
Steps to Setup Nintendo Switch on your TV
On your Nintendo Switch, you must enter the secret browser

in order to

access Netflix. To get there,

just

follow these easy instructions.
Get the most recent Hekate bootloader release.
Download the most recent zip for your SD card and icosa-tab (a typical Android tablet). After

being shared

with HOS, the card will review this.
Check that the Joy-Cons

are paired

after entering HOS.
Slide the RCM jig into the right rail after inserting the SD card into the Switch.
Connect the Switch to your PC using USB-C, then turn the console off.

Power and VOL + buttons together to enter RCM mode and inject the Hekate payload (Hekate ctcaer [version].bin)

.
Start Hekate's Nyx Options program. Download the most recent zip for your SD card and icosa-tab (a typical Android tablet). After

being shared

with HOS, the card will review this.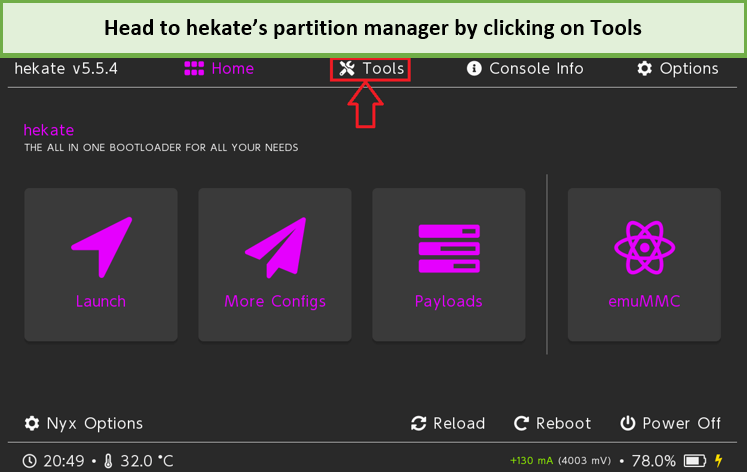 To continue, dump the JoyCon BT pairing data. Verify the message is accurate.
If not, fix it in HOS and try again. Click on Tools to access Hekate's partition manager. Select OS space now by dragging the sliders.
For Android, 16GB or more

is advised

.

If necessary, adhere to the directions and back up the CFW or Nintendo folder using Hekate's SD UMS tool over USB-C

.
The SD card may also

be taken

out and read straight on a PC. Then connect Switch to your PC and select SD UMS. To the root of the SD card, extract the icosa-atv or icosa-tab zip file.
On LineageOS 17.1, look for the suggested GApps for mobile (tablet) (Android 10).

For tab, MindTheGapps (MTG)

is suggested

. Eject the SD UMS device and then put all the other flashable zip files on the SD card's root (if any).
Select Flash Android on the Switch, then agree to the popup. For the writing to SD, swipe right.
Press Install and choose Micro SD Card from the TWRP storage menu. Install the Lineage zip, the GApps zip, and any other necessary zips. Then select System > Reboot.
Return to the Wi-Fi configuration page and select Skip for the time being if the setup

is halted

during voice detection

.
To pair the discarded JoyCons in Android, reboot twice.
Start Switchroot Android > Switchroot Android 10 in Hekate by selecting More Configs. Use VOL + to return to tour to flash zips, and use VOL – to return to Hekate without reinjecting a payload. Rebooting the Switch will return you to stock firmware.
Also read: Nintendo Switch Dock Not Working? – Here is How You Can Fix it!
Running Android on a Nintendo Switch to Access Netflix
Your Nintendo Switch becomes an Android tablet when you install Android on it. However, if you start the console with the original operating system, you can still play Switch games. The Google Play Store is accessible when the console is launched in Android mode.
You can quickly install Netflix this way and enjoy your movies. It's risky to run Android on the Nintendo Switch, and Netflix native support for the system would be fantastic. You will have to stream Netflix while using your console as an Android tablet because that isn't the case. Additionally, you will be able to stream PC games through Steam Link and play a variety of other games. On Switch, Android may also be loaded and used for emailing and web browsing.
Is there a Netflix app for the Nintendo e-Shop?
The Nintendo e-Shop does not provide Netflix. As a result, the Netflix app won't be available there. Currently, there is no official way to download the Netflix software to Nintendo's gaming system.
Can I Use Other Nintendo Devices to Watch Netflix?
Although Netflix and Nintendo formerly collaborated, consumers could no longer watch Netflix on Wii after it was abruptly discontinued in 2019. The Netflix app was also accessible on Nintendo Wii U and 3DS consoles, but both versions were discontinued in December 2020. As a result, you cannot currently view Netflix on any Nintendo hardware.
Alternate between shows and games
Now that the Nintendo Switch portable is Wi-Fi capable, you can put up one of the best stands for your system and stream Netflix from anywhere! Make sure to reset your DNS to automatic after you're finished. Remember that this may come with hazards as it is an unauthorized way to access the internet and Netflix on your Switch.
Conclusion
Despite the fact that Netflix is currently inaccessible on the Nintendo Switch, you may install Android OS and use Netflix after that. Additionally, a number of additional streaming services are available online, including Netflix. On Youtube or Hulu, which you can easily download on the Nintendo Switch, you may likely already find any movie or TV show you want to watch.
Image Credits – BestNetflixVPN