Samsung is heating up the touchscreen market with their new touchscreen series of Corby & Star at lower costs, people are in more favour to buy such touchscreen phones & trust me they are way too much good in their price ranges.
So many of people who are using for the touchscreen cellphones ofr the first time I have some tips to share for you, before you screw up your phone's delicate Touchscreen.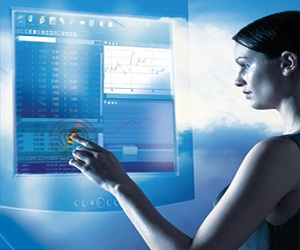 How to Take Care of The Touchscreen Phones :
1. Cover your touchscreen with a screenguard, a much high quality screenguard than the one you get in local market. I prefer you to buy a touchscreen guard from Molife, which fits perfectly to your screens. They are available at Rs.250 -300 in Reliance digital stores, which if you think is expensive then -you are too wrong. It is removable, washable & also protects your screen from ultraviolet rays. (Screen guard not required in case of cpacitive touchscreen – which is not on Samsung cellphones)
2. Don't give unnecessary pressure on screen as it will not work better with more pressure. Its a touch screen not pressure screen. So use delicate touch with it.
3. Is your phone comes with stylus, you preferably use it instead of hands, because you may apply more pressure on it and break things beneath it. (Not necessary for Samsung touch phones.)
4. Ladies, be aware dont keep your phone with your makeup bottles of sunscreen & blah blah blah, because your touchscreen will be dead if it comes in contact with that.
5. Don't put your screens on dashboard of car, to keep it away from direct sunlight.
6. Try to keep it in a soft carry case always !!!
7. Dont put your hard metal keys with phone in a jeans pocket. It may cause screen to scratch.