As iPhone has always been a great platform to receive outstanding games from developers around the world, I have found this amazing physics based stacking game named as – Jewel Stacker.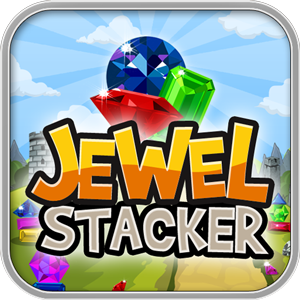 Jewel Stacker iPhone Game Review
As the name suggest you have to collect the set of jewels and though it sounds plain simple, the actual game is pretty challenging to achieve all three stars. It all depends upon how much and how quickly you can collect the jewels on your path.
There are numerous levels you can pass through in this game and challenges goes on becoming harder and harder as you move through your challenges. There is a great replay value in this game as it is less likely that you will collect all three stars in all the challenges, So you can go back and start fresh as many times as you want.
[soliloquy id="6684″]
Jewel Stacker looks supremely great on iPhone's retina display and it is also compatible with all new iPhone 5 with bigger screen and even better resolution. The vibrant colors used int this game gives very refreshing experience and music makes it even better.
The overall gameplay is excellent but only downside I think would be, if you have already playing stacking games for a long time, you might not find this as challenging. So overall, this game is absolutely entertaining & I would highly recommend this game because of its supreme replay value!
Cost: Free
Ratings: 5/5
Download Jewel Stacker iPhone Game | Android Version of Jewel Stack