I have shared some interesting iOS app reviews in past, but today I am going to review one really cool app that can make your extra time really worth spending. As mentioned in the title, it's a gameshow style quiz app named 5-Minute Challenge!
5-Minute Challenge iOS App Review
The app basically contains many challenging questions you have to answer within a fixed timeframe and you can make use of it in lot of ways. It is great for playing alone and getting acquainted to lot of new things around the world. Also, you can sit with pals and enjoy this game turn by turn!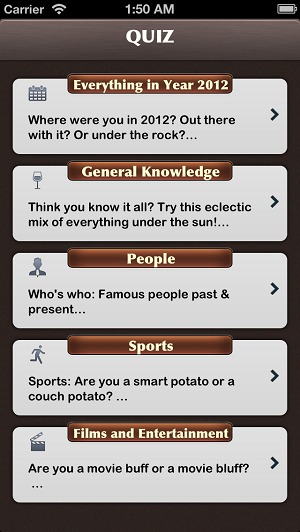 5-Minutes Challenge has interestingly designed user interface that is easy to learn and understand and you are good to start your first quiz within few seconds. First you have to select quiz categories like films, general knowledge, people, sports etc. And then you get questions on-screen, and you have to answer as much as you can in the 5 minutes of time.
You can share the score later on from the app and compare it with friends and stay competitive. Keeping everything simple to use, the developers has still managed to keep all the experience pretty challenging, which lives up to all the expectation the name raises!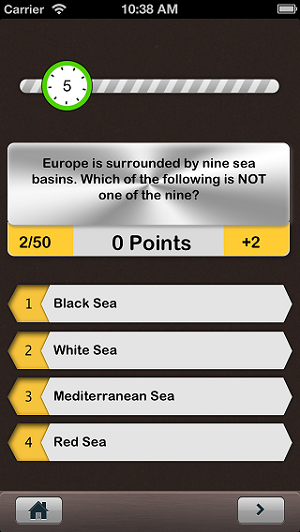 Overall, the app has high value in all age groups, but kids will enjoy this gameshow styles quiz the most. And so I would highly recommend '5-Minute Challenge' to all the iPhone & iPad users!
Cost: Free
Ratings: 5/5
Download 5-Minute Challenge iOS App Review