WhatsApp is a cross platform messenger with push notification which is used in all the smartphone devices these days, and i wont waste time telling you about what iPhone is.
WhatsApp at this time dose not support a built in support for sending smileys and emoticons from the WhatsApp application for iPhone.
But if you own an iPhone then emoticons are supported by all the iPhones using the "Emoji" Keyboard.
Below is the step by step setting you need to do to activate the "Emoji" Keyboard on your iPhone and then you can also use those smileys and emoticons on WhatsApp for iPhone.
How to Send Smileys and Emoticons on WhatsApp from iPhone :
1 – Goto Settings->General->Keyboard on your iPhone.
2 – Then goto International Keyboards.
3 – Now goto Add New Keyboard option.
4 – Now scroll down and select "Emoji"
Once Emoji Keyboard is enabled, you can access the Emoji Keyboard by tapping the globe icon to the right of the space bar on your keyboard.
It will look as the picture below :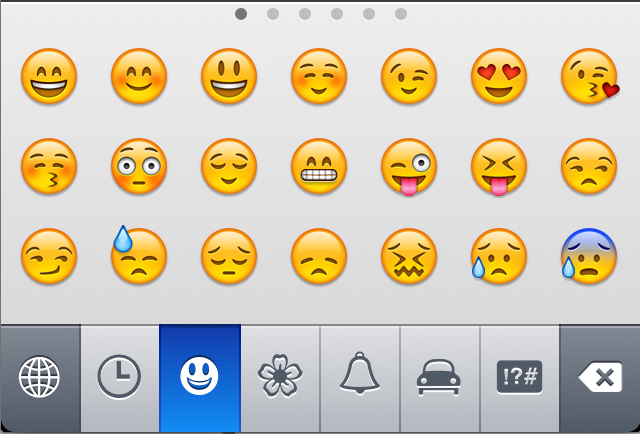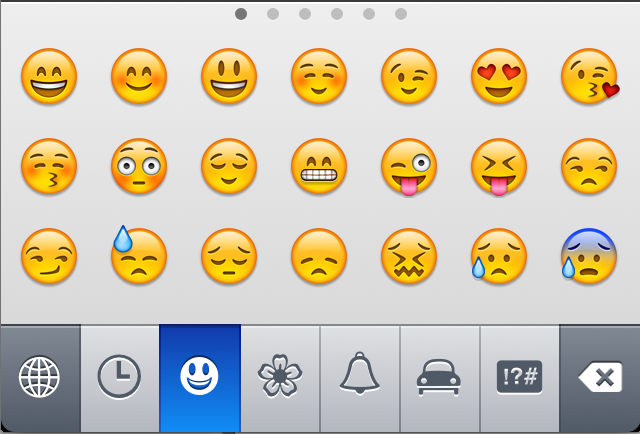 You can use all the smileys and emoticons in messages as well as whatsapp.
Hope you guys enjoy having a more touching chat with your friends on iPhone by sending emoticons and using smileys.