When it comes to challenging yourself, quiz apps are the best way you can test your knowledge quickly on your 'smart' devices. I am going to review app in similar niche that not just lets you play quiz on iOS devices, but provides rewarding environment that can grow your knowledge as well – Quiz Challenge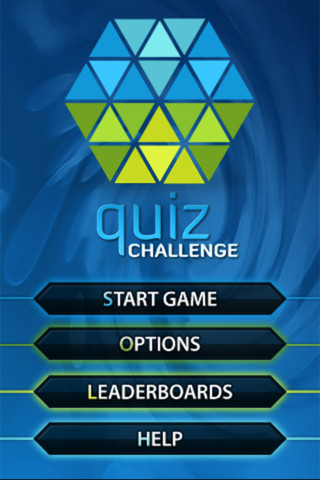 Quiz Challenge comes with 300+ general knowledge questions that are generated randomly with 4 options. You have to select one right answer and you get game currency added to your account. As you might have guessed already, its quite similar to the TV Show – 'Who Wants To Be A Millionaire', where only difference is you don't get paid but you win in-game balance that is later converted in to your score.
One great thing that many few quiz apps out there do is, it penalizes you for every wrong answer & deducts balance from your earned money and lets you move on.
The game is connected with thousands of player online who owns iPod Touch, iPad or iPhone and you can directly complete with them using an amazing leaderboard that is updated live. Despite of contesting online, you can also choose to compare with scores of your friends as well. The app lets you represent your country too, which is again really good to amplify your challenge levels.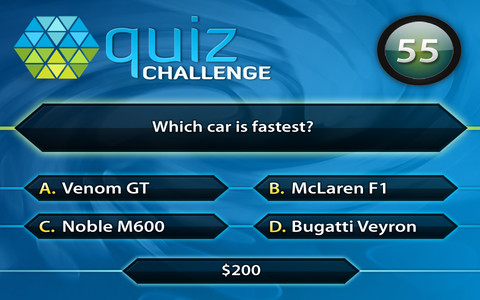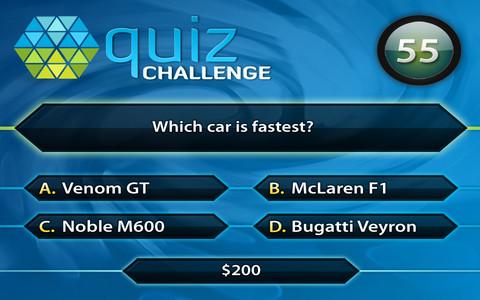 The user interface of this app is refreshing and as I said similar to few famous TV shows. The app can be used by any new user easily thanks to simple and intuitive UI. Social sharing features are present and integration with online users is really flawless. UI performs equally well on all kind of iOS devices no matter you are using it on small iPod Touch or the Apple iPad with mighty screen!
Quiz Challenge is a free app that comes with 300+ questions, but you can expand your questions database with a quick upgrade of $0.99 to get total of 1200+ questions. The Pro version is also ad-free, so your overall experience with this app will be more pleasing.
Overall, app is great at what it promises, But I will still deduct half point for not being innovative about this quiz thing, because over the years quiz things have remain to same levels of excitement and well, Quiz Challenge brings nothing new to table. Though it is highly recommended for people who loves to test their skills & improve over the time.
Download Quiz Challenge iOS App
Cost: Free
Ratings – 4.5/5