If you enjoy playing games online, especially high-octane titles like Call of Duty, you'll understand the frustration of lag when you're about to pull the trigger. Although your router works well enough, it could be working even harder for you, which will improve your gaming experience. There's no need to go out and invest in a dedicated gaming router, as you can simply make a few changes – we tell you how below.
Updated Wi-Fi Standards
Wi-Fi routers aren't built the same. Given that tech advances have brought about faster speeds, there's no denying that even slightly outdated routers don't fit the current standard for connectivity. In 2023, the majority of routers come packed with dual-band Wi-Fi 6 capabilities, which means faster connection speeds. If your router has 2GHz and 5GHz functionality, ensure your console is connected to 5GHz.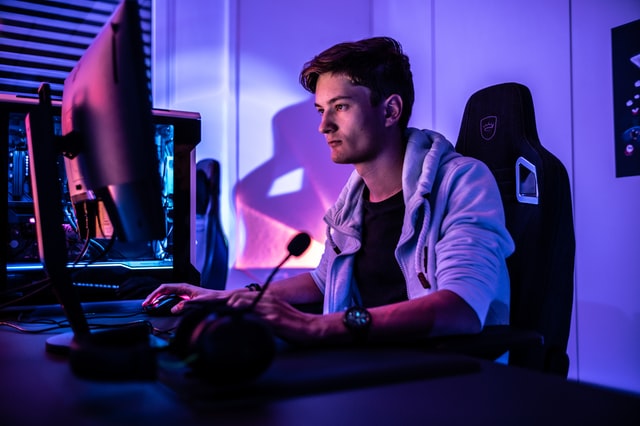 Go Ethernet
Wireless capabilities have come a long way over recent years, but nothing will ever compare to being plugged directly into the router via ethernet. When you're using ethernet, you'll never have to worry about blocks in the Wi-Fi, meaning you're more likely to remain connected to your game.
Enable QoS
If your router comes with quality of service (QoS) functionality, ensure you've turned it on. Activating this feature will improve performance when gaming online, as it becomes a top priority. In many cases, QoS is automatically switched on when you enter a game, meaning there's no need to mess with the settings all the time.
Update the Router
Broadband providers are constantly upgrading their services. Most of the time, updates for routers are sent automatically during the night. However, if anything goes wrong, you could be left with outdated firmware. If you've tried more obvious optimization methods, have a look in the settings and search for updates.
If you're unable to download updates, it may be time for a brand-new router. While you're making the upgrade, consider switching providers to benefit from more affordable packages and better coverage. For example, if you're in Arizona, Coldwater Ranch AZ internet provider will be the best option.
Dedicated Routers
Your ISP-provided modem, which comes with a router built-in, isn't always the best option for gaming. To get more out of your broadband, you may benefit from disabling the onboard router and using a high-end alternative including TP-Link and ASUS.
Allow UPnP
When you're gaming, there's no need for manual port manipulation, which is why you can turn on universal plug-and-play (UPnP). This feature will come to life when you begin gaming, streamlining your performance. However, you need to consider the risk of unwanted traffic coming into your network, which can be more damaging than having slower internet connectivity.
Gaming is designed to be fun, so don't let the lagging internet take that away from you. The tactics above will help you get the most out of your existing router. However, in some cases, you may need to invest in a new one or change ISPs.