Discover 15 cozy games like Animal Crossing for Switch & PC that will transport you to charming virtual worlds. Get ready for relaxation and adventure!
The best games like Animal Crossing, can help you discover peace and quiet. If you're looking for anything like Animal Crossing: New Horizons, plenty of excellent intimate experiences capture the same mood or offer similar features. The games on this list all have something to offer Animal Crossing game lovers, from fishing, cooking, farming, bug-catching, and even diving to building your own home and getting to know the local folks.
While some of the top Switch indie games are included, there is a wide range of choices across many other platforms, so you'll likely find something you like. So, if you're ready to leave the island and explore new worlds, keep reading to find our list of games Like Animal Crossing for Switch.
When Animal Crossing: New Horizons was released on March 20, 2020, many people had to stay inside and wanted a place to unwind. Its significant boost came from that, which helped Animal Crossing: New Horizons become the second-best-selling Nintendo Switch game ever. However, the game would have been well-received without it. Players can do whatever they want in the game, including go fishing, water plants, interact with other villagers, visit a café, and even apply for a mortgage. It accomplishes all of this lightheartedly and provides a fun method to pass the time while playing a game.
The 15 best games like Animal Crossing alternatives are listed below if you want another taste of titles in the same style.
Bitten Toast Games Platform(s): PC, Nintendo Switch
Garden Paws falls somewhere between Animal Crossing and farming simulators. You inherited your grandfather's property and now live in a community teeming with other animals. You can base your avatar on one of 10 different animal designs, and there is a multiplayer mode so you can play with your pals.
You can farm, fish, explore dungeons, run a business, or even build your dream home while playing. The game adds to the excitement with amusing minigames that provide prizes in seasonal events such as an Easter Egg Hunt and a Summer Festival.
Developers Bitten Toast Games created this charming simulation game on Kickstarter, and its gameplay and style are very similar to Animal Crossing. You can play as a bunny, dragon, cat, bird, badger, horse, dog, fox, or chipmunk, and each of these adorable cartoony characters is highly customisable. You inherit a farm from your grandparents and collaborate with the Mayor and a construction worker to build up the town and personalize your home. Just like you need bells to extend your home, you'll need a large supply of cash to work in town.
You'll begin to fill up that coin purse by exploring tunnels for treasure, fulfilling missions, and establishing your own shop to sell whatever you find across the world. As the town grows, more residents will move in, unlocking new objects and tasks. There are no opponents in the caverns to pose a threat, so it truly is a calm experience that allows you to play at your own speed. There's never a dull moment with farming, fishing, cooking, crafting, and raising animals.
Platform(s): PC, Xbox One, PlayStation 4, Nintendo Switch Developer: Prideful Sloth
Yonder: Cloud Catcher Chronicles is a charming and soothing open-world adventure that takes you across the German island of Yonder. Now that no threats are in sight, you can wander the planet and do anything you want at your own leisure. You can get to know the world's inhabitants and complete their quests to learn useful talents and tricks.
Yonder is a game about exploring and gradually expanding your environment as you go on an unforgettable voyage of self-discovery. Following a shipwreck, you will arrive at Gemea. After completing a few tasks, you can purchase your own farm, learn about the murk, and tame your first animal. The game contains a fast-paced day and night cycle and holiday-themed in-game activities. It's a safe realm where you can explore at your own speed while listening to the wonderful soundtrack.
You can pursue numerous vocations, ranging from chef to tailor to owning a small, customisable farm. The universe comprises several ecosystems and biomes, each with its own distinct look and feel. Giving the creatures that roam the land treats will make them your friends as you explore. With so many diverse ways to achieve goals and so many talents to learn, the life you lead is entirely up to you. Yonder is a lovely, laid-back adventure that may appeal to Animal Crossing lovers.
Platform(s): PC, PS4, Xbox One, Nintendo Switch Developer: HopFrog
Forager is the game if grinding for resources is your favourite element of the Animal Crossing experience. Its adorable graphics conceal an addictive loop of exploring, resource management, construction, combat, crafting, and riddles that will have you trapped in its brightly coloured world for hours, days, and weeks… what is time anymore? The game was inspired by Stardew Valley, Terraria, and Zelda, according to the developer, and it shows grabbing fantastic elements from all of them to create something unique and amazing. You choose what you do and when you do it, so you can spend your time in the game doing whatever you like, whether dungeon raiding or compulsively building.
Pathea Games Platform(s): PC, Xbox One, PlayStation 4, Nintendo Switch
My Time at Portia has a tons of stuff to do, and many Animal Crossing fans will feel right at home in its cartoony setting. Surprisingly, it is set in a post-apocalyptic world with many secrets hidden beneath its unassuming appeal. When you go into town, you take on the role of a builder, capable of creating a wide range of structures and items to meet orders. These commissions were your primary source of revenue at first. Still, with plenty of opportunities to explore the vast open world and discover antiquities, go fishing, raise cows and poultry, and farm, you can make a life for yourself however you see fit.
This game also has more of a storyline, so you can work towards completing the many tasks to solve Portia's mysteries. Meeting the residents is also an important aspect of the experience. Again, the battle is involved, but if you'd rather avoid the fighting, you can send out the Civil Corps to collect stuff so you don't have to venture into risky places. Overall, it's a slow-paced and pleasant life simulation.
Marvellous Inc. Platform(s): PC, Nintendo Switch
Story of Seasons: Pioneers of Olive Town is a delightful, larger-scale addition to the series that seems comparable to Animal Crossing. You move to a new town that is withering and struggling, eerily similar to Stardew Valley, to build your own farm. However, it allows you to live your best farm life while revitalizing the town and making friends with the inhabitants. Growing crops, raising pets and cattle, manufacturing garments, and cooking up a storm are all activities. And if you appreciate decorating, you'll have a great time setting up your farm and home.
Stolen Couch Games Platform(s): PC, Xbox One, PlayStation 4, iOS, and Android
Castaway Paradise, originally published on mobile and PC before arriving on consoles, has very similar vibes to Animal Crossing and appears to draw inspiration from the series in its own way. After being stranded on an island due to a hurricane, you meet some locals who give you a tent to call home. After erecting your tent, you can explore the island, meet the locals, and work towards unlocking more areas to explore.
Some residents, such as pigs and ducks, are anthropomorphic animals, so it will seem very familiar. You can aid the villagers with their activities in Castaway Paradise, just like you did with Punchy, Hamlet, and any other neighbours in New Leaf. You can also go fishing, catch bugs, and grow crops. While you wait for New Horizons, it's probably the closest tropical Animal Crossing-like experience you can have.
Plukit's Platform(s): PC, Nintendo Switch
Staxel is a fun, blocky sandbox adventure with many aspects you will recognize. You've been tasked with rehabilitating a farm as the village's newest citizen. Getting to know the villagers and developing friendships is an important component of the game, and you can assist them in various ways. The locals will assist you in settling in; each has a distinct personality. With your decrepit home and farm, you'll have your work cut out for you, but you may tidy it up however you want with many customization options (including laying floor tiles and selecting furniture).
With some hard labour, you'll eventually be able to extend and increase your farm. Thanks to the sandbox aspect of the game, you can even customize the landscape around you. If you want to take a break from farming and chatting with your neighbours, you can go into the wild to catch bugs, fish, and hunt. It's a charmingly laid-back little adventure with co-op functionality and plenty of collectable goods and hobbies to keep you busy.
Also read:- Best Games Like Sims On Switch
Platform(s): PC, PS4, Nintendo Switch, Xbox One, iOS Developer: Alchemist Interactive
This game, like Animal Crossing: New Horizons, has you starting a new life on an island, but the key distinction is that you arrive by shipwreck rather than Dodo Airlines. You're in charge of establishing a camp for yourself and your fellow survivors, growing food to feed the masses, and eventually attempting to construct a ship to escape. Working with your fellow castaways will give you side tasks to explore and interact with the varied flora and fauna. Unlike Animal Crossing's calm landscape, Stranded Sails is home to some supernatural horrors you'll have to battle, and the whole "cursed" issue is a concern. At least the relaxing sounds of the waves will help keep your worries away.
But be warned: your power and water will be turned off if you don't pay your bills. When you think about it, Tom Nook is pretty good. Maybe you didn't want the extra floor space, but at least you could take your time racking up those bells without fear of losing them. There is no limit to the number of activities you may engage in, with a wide library of expansions available to add more material to your sim environments. Some activities are comparable, such as gathering bugs, fishing, and looking for collectables around towns.
Maxis Platform(s): PC, Xbox One, PlayStation 4
The Sims is a classic life simulation game with much to appreciate. If you enjoyed making the ideal homes for all your favourite animal companions in the Happy Home Paradise DLC or Happy Home Designer, developing homes in The Sims 4 takes it to the next level with some gratifying and easy home-building features. Instead of elephants with teapot-shaped heads or camo alligators as neighbours, you get human-like sims. You're not in debt, but you could be if you don't send your sim to work and avoid utilising the traditional money cheat (we all do it).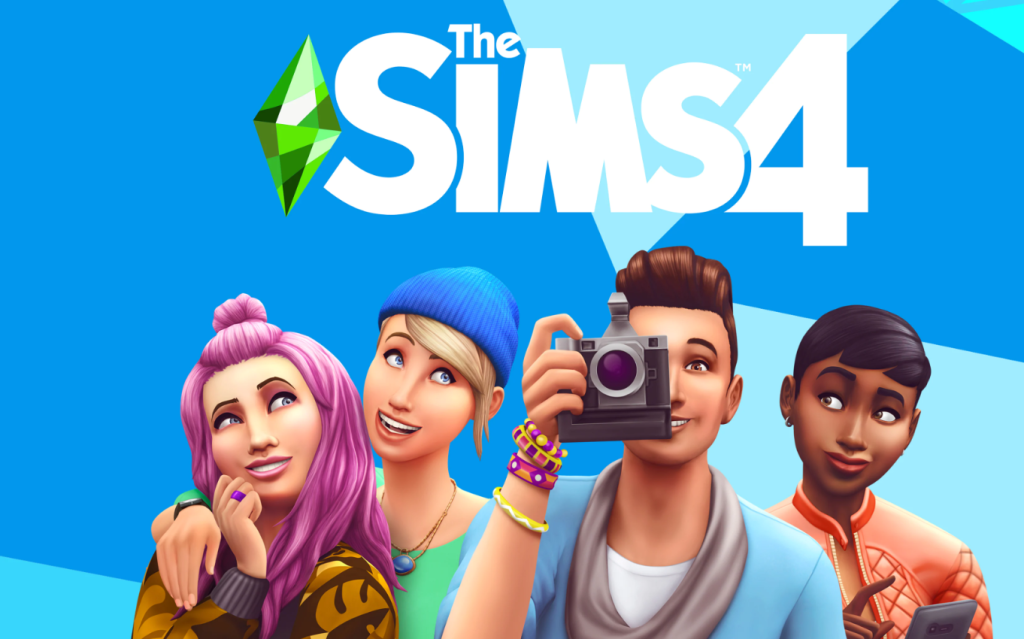 But be warned: your power and water will be turned off if you don't pay your bills. When you think about it, Tom Nook is pretty good. Maybe you didn't want the extra floor space, but at least you could take your time racking up those bells without fear of losing them. There is no limit to the number of activities you may engage in, with a wide library of expansions available to add more material to your sim environments.
Platform(s): PC (Early Access) Developer: Stairway Games
Coral Island provides another flavour of island life, except you're in charge of your own farm this time. You can also help bring life back to the adjacent town and establish ties with the locals by tending crops and caring for animals. You can choose your own costumes and customize your character, much like in Animal Crossing, so you can express yourself in style. And, similar to how your island has a ranking and a museum to build in Animal Crossing: New Horizons, you may help boost the town's status in Coral Island by extending the local museum and assisting in the restoration of heritage sites.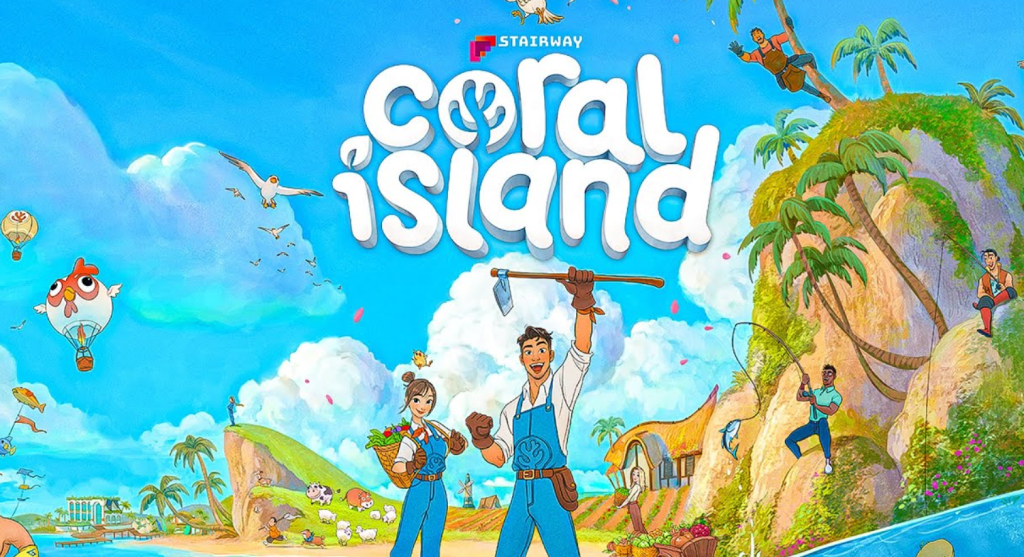 You can dive on the coral reef like in the water as part of Tom Nooks' getaway package (albeit you won't meet a wise otter named Pascal). With a lot of freedom, you can spend your time any way you wish.
11. Disney Dreamlight Valley
Platform(s): PC, Xbox One, Xbox Series X/S, PS4, PS5, Nintendo Switch Developer: Gameloft
If you're looking for something similar to Animal Crossing, Gameloft's adventure life sim hybrid shares many parallels with the world of Animal Crossing, from its features to its play style. When you fall asleep, you awaken in a magical Valley that has seen better days due to a force known as the Forgetting. As you set out to help repair the valley and investigate some unexplained happenings, you begin with your tiny home, just as in Animal Crossing. You also live with and assist villagers who are characters from renowned Disney and Pixar films. Many of its activities, such as fishing, mining, cooking, and crafting, will be familiar to Animal Crossing fans. At the same time, Dreamlight Duties will have you fulfill goals similar to the Nook Miles program in Animal Crossing: New Horizons.
Platform(s): PC, Xbox One, PS4, Nintendo Switch, iOS, and Android Creator: ConcernedApe
You relocate to Pelican Town and start managing a farm you inherited after giving up your previous life as a desk-bound office drone. In Animal Crossing, you can build relationships with your favourite inhabitants by visiting them, doing favours for them, and giving them gifts. Without the creatures you encounter, the town—from Goldie to Bluebear and Tia—would not exist.
Forming friendships or even romantic connections with the locals is one of the most relevant and endearing features of Stardew Valley, which is also characterized by its population. Many activities, like fishing, mining, digging, and working to save money to expand your farm and home, are similar to what you do in Animal Crossing. Even if there is warfare in the caves, you still get to choose how you want to spend each day. You can even customise your home.
Platform(s): PC, Xbox One, Nintendo Switch Developer: Glumberland
You would get Ooblet if Animal Crossing and Pokemon interbred. You enter the world of Ooblet through this creature-collecting adventure, where you can gradually learn more about the town and its residents. You may engage in dance fights to level up the game's eponymous Ooblets and communicate with other Ooblet keepers and the delightfully odd animals. It's kind and exquisitely strange, and any fan of Animal Crossing will love it.
Platform(s): PC, PS4, Xbox One, Mac, Nintendo Switch, Apple Arcade Developer: Spry Fox
You'll soon find yourself in familiar conditions when you enter Cosy Grove: Making the Best of Being stranded on an island. Trying to beautify it in a way that serves both purposes. There are times when talking animals and spirits come to see you. It resembles your Animal Crossing: New Horizons islands in a ghostly way.
Even though your island in Animal Crossing: New Horizons won't necessarily be haunted (unless you decide to decorate it that way), you'll still be building up Cosy Grove similarly. After struggling to survive, you progressively advance towards a fully developed homestead. It's a game where you can take on the role of a Spirit Scout and aid the ghosts of Cosy Grove. You'll do chores, cook, fish, socialize, and care for animals. It's the ideal game to incorporate into your daily routine because, like Animal Crossing, you can accomplish only so many things each day. It's also really cute.
Platform(s): PC, Nintendo Switch
Littlewood might be worth considering if the social component of Animal Crossing is what motivates you.
You'll need to persuade someone to relocate to your community in Littlewood. And to keep them satisfied once they are there, you must complete all of their numerous requests. Once the locals are happy, you'll get access to various new facilities, including a Tavern, Lumber Mill, Fishing hut, and Magical Library.
Littlewood offers a wide variety of activities. You can explore, craft, fish, hunt bugs, farm, harvest, mine, cook, and cut wood. Littlewood is a tranquil, soothing option for a break from Animal Crossing.
Frequently Asked Questions (FAQs)- Games Like Animal Crossing
What Is the Appeal of Animal Crossing?
Let's first pinpoint what makes this game so unbelievably addictive to discover the finest cozy games like Animal Crossing.
The Cuteness Factor
One of the biggest draws for most Animal Crossing players is how charming the game is. The game is cuter than you can possibly think, from the character designs to the various houses and rooms you can make, even down to the sound effects. Because of this, many players find immense solace in Animal Crossing. Disappearing into a world where everything makes you smile, and even the angry islanders are so adorable you want to squeeze them, feels amazing. Cuteness, however, is only one of the considerations we evaluated when compiling this list.
Build Everything From Scratch
Of course, the fact that you may entirely customise your own island and community from scratch is another major draw of the game. You can experiment with dozens of different construction styles in the game, and the creators took great care to provide you with as many opportunities as possible to use your imagination. Hundreds of costumes, several interior design trends, and an infinite number of island layout options are all available. Because of this, our list also includes games you may modify to make them unique.
Remain calm
In shooters or large MMOs, many gamers like working up a sweat. Competing in situations with big stakes feels terrific. You must occasionally take a break from the fast-paced games, wild techs, and slanted chat members. Animal Crossing is still a well-made game despite being much slower and cooler. No ragers will flame you if you make a mistake, and the stakes aren't overly high. We're searching for games that offer a relaxing, leisurely, stress-free diversion from everyday life (and possibly even other games).
We hope that this article about games like Animal Crossing has been informative and useful. Exploring these delightful alternatives can add a new layer of enjoyment to your gaming experiences. Happy gaming! 🎮🏡