In finance in general and banking in particular, financial modeling is a crucial component of your work. For the first several years of your job, it may even be the only thing you do. Given the stark difference between the number of open positions and the applicant pool, standing out during the hiring or internship process is essential. There are additional ways to increase your chances in addition to having a strong academic background, as always. All of the programs on this list will teach you financial modeling, but they also each provide additional benefits. The additional element could be brand value, classroom experience, or even real-world case studies. Read further to explore the recommendations provided in this article.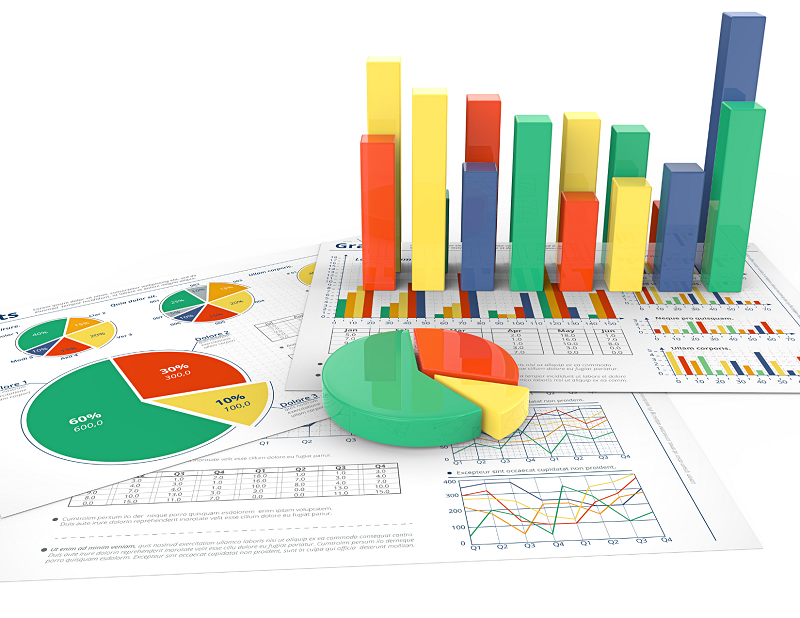 Users will learn how to use data to create financial models that can be used to make business decisions in this online financial modeling course. With the use of these models, you may estimate future performance, ascertain a company's value, and comprehend the effects of decisions on its financial performance by analyzing the profitability, risk, and growth of a corporation. The courses are ideal for those who want to learn financial modeling in order to expand their knowledge base for job progress or just for fun. Financial models' ultimate objective is to use the power of data to assist decision-makers. You can learn how to achieve this by taking online courses in financial modeling. 
An online financial modeling course can be finished in as little as two hours or as long as six months. The skills you want to master will determine how long it takes you to finish the course. You can enroll in a brief online course that only takes a few hours if all you want to learn about financial modeling is the basics. It could take you six months to finish the financial modeling course if you want to receive a certificate or a micro-degree.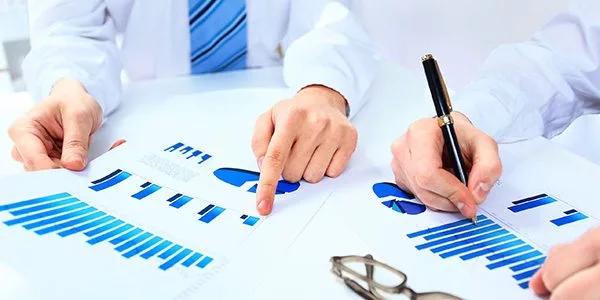 You might be able to study books and locate other resources to teach yourself financial modeling if you're a self-starter and want to do it on your own (for example, watch internet videos or read articles). Although it may take some time, you won't be able to show how you acquired this knowledge by showing a certificate of accomplishment.  You can learn the ideas more quickly and easily by taking online financial modeling programs, and you'll frequently receive a certificate of completion that you can show to others. Financial modeling training may be provided on the job to analysts hired by investment banks. However, since there is competition in the investment banking sector, you must show that your knowledge and experience exceed those of your competitors. If financial modeling wasn't covered in the courses required for your business degree program, you might be able to make up the difference by enrolling in online financial modeling classes. 
The Wharton School of the University of Pennsylvania offers Coursera's Business and Financial Modeling Specialization program, which costs $79 per month and consists of five classes that take you from fundamental to more complex financial modeling ideas. The Wharton School of the University of Pennsylvania, renowned for its business programs, is the provider of Coursera's Business and Financial Modeling Specialization program. You will learn how to build quantitative models, make the most of spreadsheets, comprehend how to monitor and manage risk, and maximize the tools you need to make sound business and financial decisions with the help of this self-paced online course in financial modeling.
After completing the course, you'll be able to evaluate numerous scenarios, estimate a company's success, and use data to describe what's occurring in a company. Additionally, there are no prerequisites for enrollment; however, having a solid grasp of high school math, particularly pre-calculus, may be helpful. Of the online financial modeling courses we researched, this one offers the best value at $79 per month. Additionally, you're enrolled immediately in five thorough financial modeling courses that will advance you from foundational to advanced material. You will receive a certificate of completion for each course.
You decide how many of the courses you finish, how you finish them, and how long it takes you to finish them. The complete program should take six months, although it could go faster or slower based on your availability and desired completion date. Videos, readings, practice tests, graded assignments with peer feedback, graded quizzes with feedback, and other graded tasks are all included in the course materials. You can ask your classmates and the course instructors questions.
For as little as $29.99 a month, LinkedIn Learning's online Financial Modeling Foundations course teaches novices how to construct various financial models using Microsoft Excel and even includes downloadable exercise files.
The Financial Modeling Foundations course offered online by LinkedIn Learning is an excellent place to start if you're new to financial modeling. This course will teach you how to create financial models with Microsoft Excel that are helpful for a variety of careers, including corporate finance, commercial banking, and investment banking. Additionally, you'll receive a completion certificate.You must purchase a LinkedIn Learning subscription, which costs between $29.99 and $39.99 per month, in order to enroll in this course. Get a free trial that lasts for seven days. 
It usually takes three hours to do this course. You can watch on-demand videos after signing up at your own convenience. Additionally, you will receive workout files for Microsoft Excel that you may download and store in your personal library. In the course's Q&A section, you can ask questions of both fellow students and subject matter specialists. When taking an online course, it's a nice benefit to be able to communicate with other students.
Professionals who desire to work as financial analysts can fill skill shortages by enrolling in the Certified Financial Modeling & Valuation Analyst program provided by the Corporate Finance Institute (CFI). The Certified Financial Modeling & Valuation Analyst (FMVA) program from the Corporate Finance Institute (CFI) is a wonderful method to cover this skill gap if you want to work as a financial analyst but didn't learn about financial modeling in your degree program. This curriculum will teach you advanced Microsoft Excel spreadsheet techniques, financial modeling and business valuation, accounting, and financial analysis. 
For a one-time fee of $497, you can complete this self-paced course entirely online. You will earn the FMVA Certification after completing the course, which you can display on your résumé and with your network. Additionally, you will have lifetime access to the entire CFI library of courses, which consists of 19 elective finance courses in addition to the 12 necessary core courses in financial modeling and valuation and eight optional preparation courses to help you review the fundamentals.
The price of this course would increase to $847 if you want more materials and assistance. You will also receive extra case studies, tailored weekly input on your financial models from licensed financial analysts, a full monthly evaluation of your resume and cover letter, and six months of access to a PitchBook data user account with this option. Although the length of this self-paced course will vary from person to person, the average completion time is roughly six months. Every student who signs up for the course will have access to the recorded video lectures, application exercises, tests, and evaluations. The FMVA Certification requires passing a final exam as well as completing each course assessment with a score of at least 80%. 
The Financial Modeling for Startups & Small Businesses course on Udemy teaches business owners how to create financial models that can be used to enhance and track the financial health of their organizations. The Udemy course Financial Modeling for Startups & Small Businesses is an excellent choice for business owners who want to learn how to create financial models and predictions for their companies. A one-time cost of $119.99, which is occasionally reduced to $19.99, gets you lifetime access to the course materials as well as 11.5 hours of on-demand videos, 92 downloadable resources, and 13 articles.You will receive a certificate of completion for 7 Plus.
You need have access to Microsoft Excel (version 2011 or newer), practical experience with spreadsheet functions, formulas, and cell references, and a fundamental understanding of mathematics in order to succeed in this course. For this financial modeling course, you are not required to have any prior formal education or training. You can send your instructor a direct message after enrolling in a course on Udemy if you have any questions. If your question hasn't already been addressed, you can also look in the course's Q&A section or ask it yourself if it hasn't. Not all online courses have the benefit of question and answer sessions.
Bankers at some of the best investment banks in the world receive in-house training from Financial Edge, a premier training company. When investment banks need to teach its staff, they turn to these individuals. That ought to give you an idea of the caliber of their services and the reputation they have established. The best aspect is that a Financial Edge certification is well-recognized in the industry due to their name recognition in the finance world, and that by itself can open up a lot of doors for you. The course materials are beautifully organized and designed, and there are several videos to help clarify the topic. There are more than 50 practical activities available for you to dive into. You should have more than enough confidence after reading that to begin attacking those models in the real world. The reason this course is so highly rated is because of its practical focus. Real-world application outperforms academic theory. Each module must be finished with an online quiz in order to receive certification. This certification can be used to improve your LinkedIn profile and highlight your talents for potential employers or your boss.
Moving on to the course material itself, there is a ton of value offered. You begin by learning the fundamentals of modeling, including how to construct and prepare a pitch book as well as how to analyze an income statement, balance sheet, and cash flow. You progress to more complex modeling with three financial statements after some practical exercises. Creating timetables, balancing the balance sheet, and using a few Excel tips and techniques can all help you construct a model more effectively. This book's main goal is to help you master Excel modeling, which is always a good thing. 
A more difficult course designed for experts in private equity, hedge funds, or investment banking. You won't find a better or more complete course on financial modeling than this one. This course from the New York Institute of Finance, which it produces for finance professionals, should be at the top of the list. In a hybrid classroom setting, you receive practical advice from subject-matter experts. I believe that this significantly improves the overall learning experience. Most likely because having other students nearby (even over a video link) encourages competition and increases commitment among students. You begin with an advanced Excel course, then move on to modeling before spending three full days on valuations. It is fairly thorough and ought to be more than sufficient for any analyst wishing to enter finance or make a lateral move. It's possible that this course's emphasis on desk-ready abilities, which will enable you to start working right away, is its strongest feature. Everything that is taught has a strong sense of relevance. Which is understandable given that NYIF has been educating bankers and traders for almost a century. 
If you are not proficient in Excel and VBA programming, you cannot be a strong financial modeler. Both professions in investment banking and sales & trading need to understand this. You'll be performing a lot of modeling as an analyst. This intermediate-level course is designed for more experienced students or candidates for more quantitative careers in the finance industry. You pick up new skills and discover more sophisticated features to speed up the modeling process. You will learn everything in this course, including advanced Excel operations, VBA programming, data analysis, and how to use the Bloomberg terminal. Finance-specific applications like calculating bond yields or developing a program to calculate Black Scholes option prices are given a lot of attention. like  It's a thorough three-day course that will prepare you for the office. It's possible that this course's emphasis on desk-ready abilities, which will enable you to start working right away, is its strongest feature. Everything that is taught has a strong sense of relevance. Which is understandable given that NYIF has been educating bankers and traders for almost a century.
For junior to mid-level finance professionals and analysts, this course has been created. The ability to critically examine a business strategy over the short and long terms requires a combination of accounting, finance, business measurements, and spreadsheet skills. You will learn how to efficiently utilize Excel for financial modeling, including a number of sophisticated functions.  You will learn about accounting statements, their connections, how to construct them, which ratios to consider, how to forecast for upcoming periods, how to use historical data properly, how to analyze different numbers, and how to clear up any ambiguities.
I urge you to download the course booklet so you can have a sense of what you need to know about financial modeling. Along with the things I've already discussed, you emphasize sensitivity and scenario analysis, business modeling, decision-making, valuation, and other things. Almost all of the information you require to be a financial modeler is included here in some way.
This course incorporates some content from the other Wharton course on the list, but it is geared toward business analysts generally who must engage in financial modeling on a daily basis. In addition to using spreadsheets, Wharton teachers also instruct students in the fundamentals of corporate finance and basic financial vocabulary. In terms of quality, this is excellent. The course begins by setting the groundwork for spreadsheets and quantitative modeling. Financial concepts like cash reporting, income statements, forecasting, the time value of money, the tradeoff between risk and return, costs associated with capital, interest rates, retirement savings, mortgage financing, capital-budgeting, asset valuation, discounted cash flow analysis, net present value, internal rate of return, hurdle rate, etc. are the main topics of the second half of the course.