You have certainly used Google Maps at some point, whether you were wanting to plan a road trip or were just trying to find the quickest route from point A to point B. One of the most well-liked navigation apps available, it has a tons of cool features, including different means of transportation. But if you've wondered how to change Google Maps from walking to driving mode, this guide is for you.
Depending on your mode of transportation, such as walking, driving, bicycling, or ride-sharing, you can see alternative directions. Similar to Google Map's function for fuel-efficient routes, it is activated by default and makes an effort to choose the best alternative for you.
Even though the mode of transportation it chooses may be appropriate in most cases, there may be a few situations where you need to adjust it. If you frequently stop at places that are close to one another, you could even wish to choose driving as your preferred means of transportation.
One of the most dependable navigation tools you may use while planning a vacation or simply unsure of how to get to a specific destination is Google Maps. Google Maps gives you the option to select your mode of transportation in addition to displaying the shortest route to your destination. Besides walking, you can choose from driving, taking public transportation, hiring a ride, cycling, and flying.
In this post, we'll teach you how to establish your favorite mode of transportation on both desktop and mobile Google Maps, as well as how to switch between walking and driving.
How to Change Google Maps From Walking To Driving (iPhone)
There are several different modes of transportation available when designing a trip with Google Maps. When looking at directions in Google Maps, these modes of transportation are shown by icons close to your starting and ending points.
Although your iPhone comes pre-installed with Apple Maps, you can also download Google Maps to it. Follow these steps to switch from driving to walking in Google Maps on your iPhone:
On your iPhone, launch the Google Maps app, and then press the Search here field at the top of the screen.
Type your destination into the box provided and then press the search icon in the bottom-right corner of the screen.
Select the Directions link beneath the map.
Decide where you want to start. Tap on the Your Location option if it is your current location. Put the address of the starting point of your drive in the form above.
After granting Google Maps access to your location and speakers, click the Car icon at the top of the page.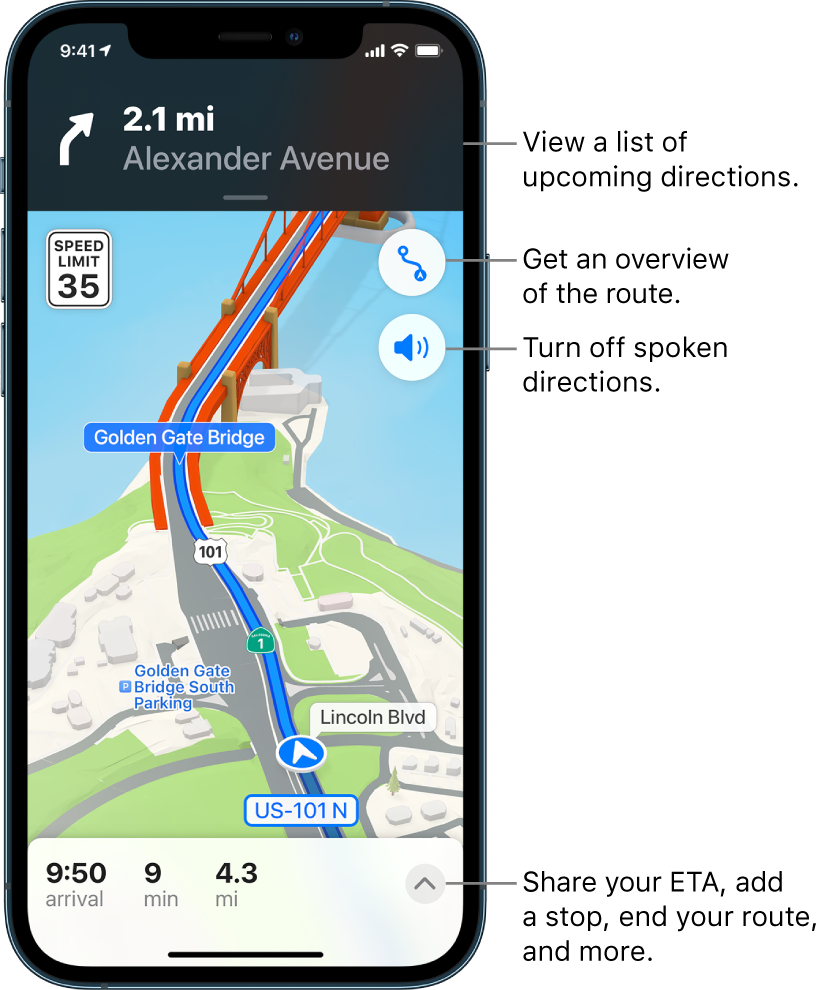 You can see the precise length of time it will take you to get there right next to the car symbol. By default, Google Maps will display the shortest path to your location. You will also see alternate routes marked in grey, in addition to the main route, which will be highlighted in blue. Tap the Start button at the bottom of your screen when you're ready to begin your journey. You can pin a route if you don't want to start driving right away but still want to keep it. Simply tap the Pin button in the bottom-right corner of your screen to accomplish this.
Voice assistance is a tool that Google Maps gives to make your travel even more accessible. If you'd rather not utilize this feature, you may turn it off. If you need to concentrate on driving, though, it's a good idea to switch this option on. It can also be set to the mode for alerts alone. To achieve this, select one of the three modes by tapping on the headphone symbol on the right side of your screen. You can also change the language of the voice guiding option if you like it to be in another language. Tap on the Exit button in the bottom-right corner of your screen to exit Google Maps' instructions mode.
How to Switch Google Maps from Walking to Driving on Android
Try the following to switch Google Maps' walking mode to driving mode using an Android device:
Launch Google Maps and enter a search term in the box at the top of the programs.
Decide where you're going. It would already be under the recent tab if you had already searched for that location on Google Maps.
Click on the Directions icon next to the location name and give Google Maps permission to access your current location and audio speakers.
Select your starting point. Tap Choose location if it's your current location. Alternatively, you can type a location into the search bar or choose it from the recommended places.
Select the Car icon at the top of your screen.
If you're going to start your journey right away, tap on the Start button at the bottom of the screen.
How to switch from walking to driving on Google Maps on a desktop computer
Use Google Maps on your computer if you want to see the directions more clearly. Use the instructions below to switch from driving to walking in Google Maps on a desktop computer: 1.Go to the Google Maps page in your browser after it has opened.
Enter your destination in the upper-left field labelled "Search Google Maps.
In the left sidebar, select the Directions button.
Once you've selected your starting point, Google Maps will display the shortest path to your destination.
Locate and click on the Car symbol in the top-left area of your screen.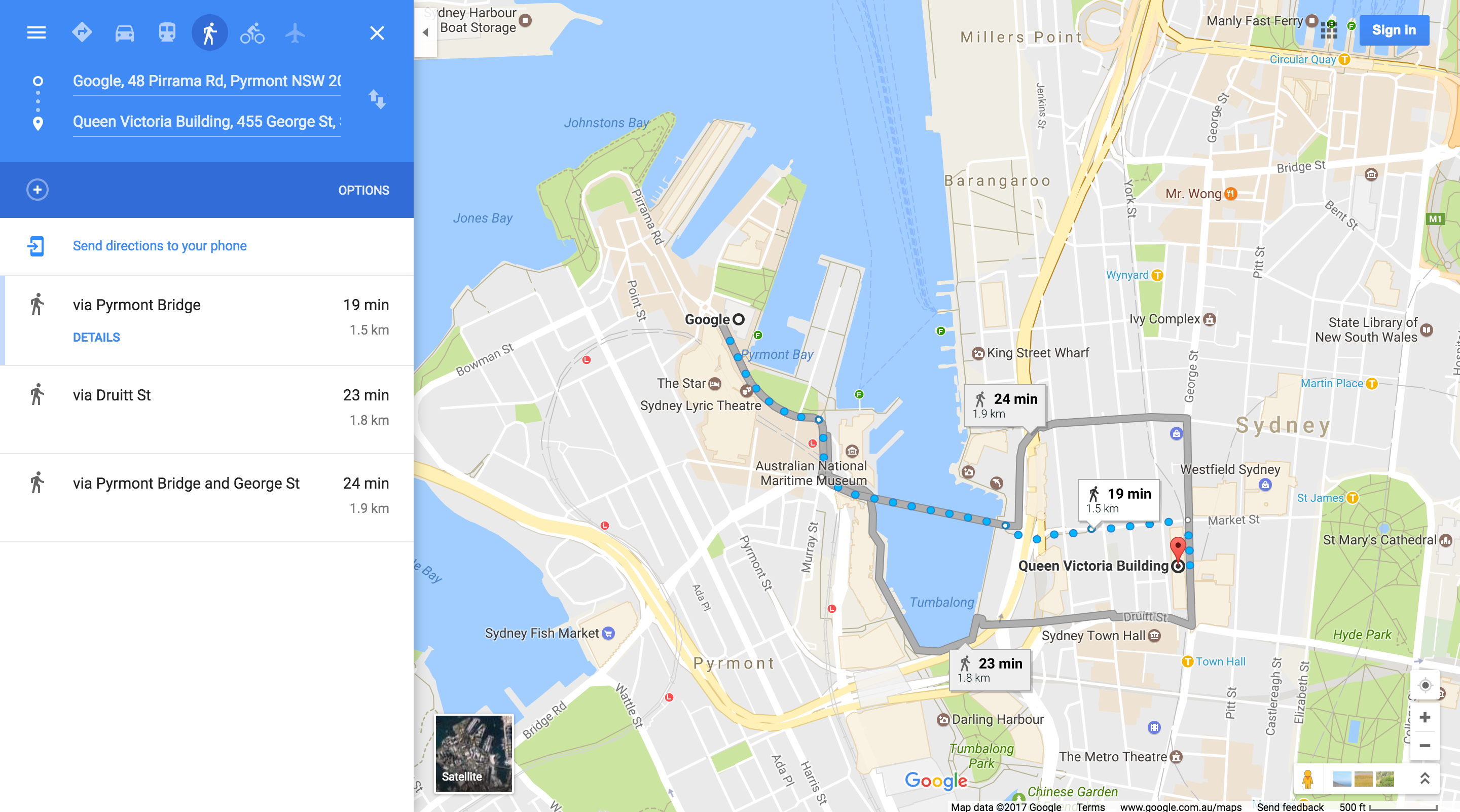 You can download these directions to your phone so you can access them while you're on the road. On the left side of your screen, select the Send directions to your phone option to accomplish this. The directions can easily be printed, sent to your phone via email or phone, or both. Open the instructions app on your phone, touch the Start button when you're ready to leave, and then start driving.
Drive Safely With Google Maps
Using Google Maps for navigation both before and during your trip can be quite helpful. Enable Google Assistant's Driving Mode in the app's settings to make driving even safer. Once you get the hang of it, you can meticulously plan your route. Have you tried switching Google Maps' travel mode from walking to driving?
I hope you've learned the right way how to change Google Maps from Walking to Driving Mode. You may also want to read our Google Map guides like How to Go back in Time in Google Maps.