While Google Earth's historical imagery tool is fairly capable, Google Maps also offers some neat features like going back in time, that come in handy. Since Google has been tracking our streets for well over a decade, it has amassed enough data to demonstrate how a location has actually changed.
Without a doubt, Google Maps is a ground-breaking invention. If you go back a few years, I never would have thought that navigation would be this simple. Along with a very well-developed concept, Google Maps also has some intriguing features, such as the ability to record current traffic conditions and use Street View to get a glimpse of our destination. Google Maps' Street View feature, which allows users to go back in time and see what the location looked like in the past, is a little-known feature. In this article, we'll show you how to go about doing that.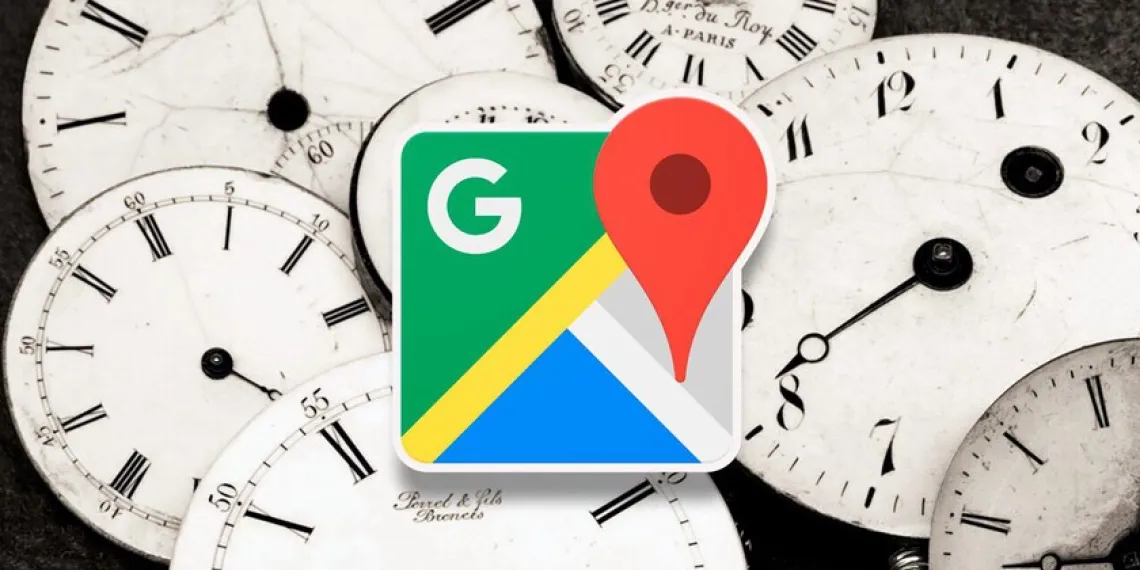 Image Credit-Crast.net
Travel back in time using Google Maps
You can view Street View images from different historical eras using a fascinating feature on Google Maps. It resembles time travel. I'm confident that the majority of people are familiar with Google Maps' (online) Street View feature: When you locate a location in Maps, you may virtually visit it by dragging the Browse Street View pictures icon—which looks like a small yellow stickman—to any highlighted part of the map.
For instance, this is how the Paris Eiffel Tower appears in Street View. For a variety of reasons, Street View is enjoyable and helpful. I've used it, for instance, along with a VR headset to practically "walk" around various places. The ability to "travel back in time" and view the current view as it was in the past is a relatively fresh new feature, though, and it is particularly wonderful. Your selections may vary depending on where you live, but you should have several years of alternatives. When in Street View, choose the clock icon in the upper right to access this new feature.

Peep into Past Using Street View on iOS / Android,
People use this tool to view how a location has changed over time. You may view photographs that are up to 15 years old because of Google's collection of historical data going back to 2007.
Here's how to access historical photographs of various sites using Google Maps: When using Google Maps on your computer (maps.google.com), type the desired location into the search field.
To access the Street View function, click the Street View thumbnail in the lower-right corner of your screen and move it to your location.
The date of the Street View image you are currently seeing will be visible in the top-left corner.
Additionally, a clock symbol with a drop-down menu will be present. Upon clicking the downward-pointing arrow, a timeline will appear.
To explore photographs of a location in various years, scroll through the slider, which goes all the way back to 2007.
Click on the magnifying glass button to enlarge a photo of a specific year. The timestamp on the image below, as you can see, is for May 2014.
Drag the time slider all the way through to get the best view of the evolution. It's vital to keep in mind that not all locations have this function, and there may be many famous locations for which there is no historical information. If there is no data for your choice's location, this is how the street view corner appears. It has been discovered that your access to data depends on where you live. The Street View database is enormous and constantly growing, but if you can't see the time-travel option, Street View has only passed by your location once.
How to Go Back in Time with Google Maps
The process listed below must be followed in order to achieve the effect on the maps:
Launch the Google Maps app on your smartphone.
Find the location you want to visit, then press and hold any building, street, park, etc. until the 3D photo icon for Street View displays.
Click "See more dates" in the location's information section.
You can choose to go back in time and view the spherical photographs that Google has stored from earlier seasons. Alternately, or in case the feature is currently unavailable to you, you can email a link to the mobile version of Street View from earlier versions of Google Maps using a desktop browser.
Another crucial point to remember is that your devices do not have this feature. According to Google, it is now accessible on both iOS and Android. This UK-based author has not yet encountered the option, so it may be launching in various areas at various times. In any case, it's a cool option to experiment with, especially if you're curious to see how a certain location has changed over time. Google is also developing a new "ultraportable" camera that somewhat resembles a miniature robot mounted on an air conditioner.
Google Street View
Although you may be accustomed to using Google Street View to look up addresses and locations, did you realize that you can use it to travel in time? You are constrained by the time periods for which Google has genuine Street View imagery, but in some places, this now spans decades. Additionally, both Google Maps mobile apps and the web now offer access to old photos. Drag the peg guy from the bottom right corner of the map interface to any spot on the map to discover them on Google Maps online.
A small clock sign next to the date of the snapshot in the top left-hand corner indicates that you can go back in time. To examine your options, which are displayed as a timeline slider, click the date. Then, move the timeline slider forward or backward to view the pictures from the selected dates in the preview window. Click on the magnifying glass or the images themselves to get a closer look.
The same functionality, which allows you to view how places have changed over time, is available whether you open Google Maps on Android or iOS. Here, you must first tap and hold on a road before tapping the card that says "Dropped Pin" at the bottom to access Street View. If earlier material is accessible after you've loaded it in full screen, accessing the card again will provide you with a See More Dates link.
Thanks to its unequalled features and accuracy, Google Maps is a handy tool we all rely on for navigating unfamiliar streets. While Maps works wonderfully on the ground level, Google Earth operates on a much larger scale and is brimming with features that are as impressive. It has mapped our world with a level of information that is simply not available on any other instrument aimed at the general public. The coolest feature of Google Earth is the ability to travel through time and observe how a location has changed throughout the years. This is how to fully utilize Google Earth's historical imagery, which is a useful tool that may be used for a variety of purposes.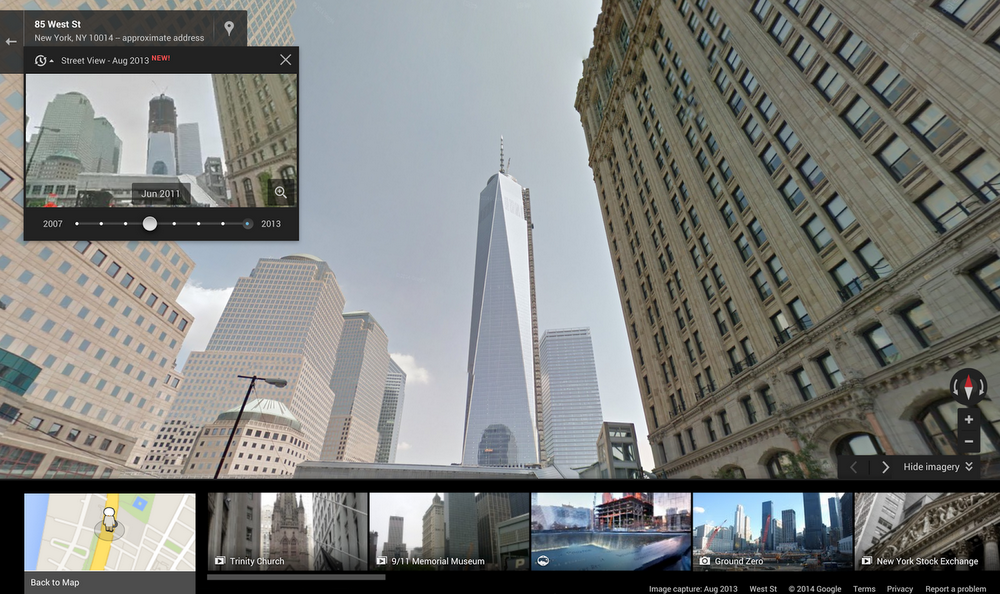 Why is Street View Not Available on Google Maps?
There are numerous options available if you are unable to use Google Maps' Street View feature:
Verify whether Street View is accessible where you live.
Utilize the Interests (On your location, click on Nearby, and several points of interest, like Restaurants and Pubs, will show up)
Switch to Google Search from Google Maps.