Facebook have changed our day to day life.
It is the Most Popular Social Networking Site Presently.
It have changed the way we communicate and chat and entertain ourselves daily.
Now its on the way to change the way we Send and Receive Mails to each other daily.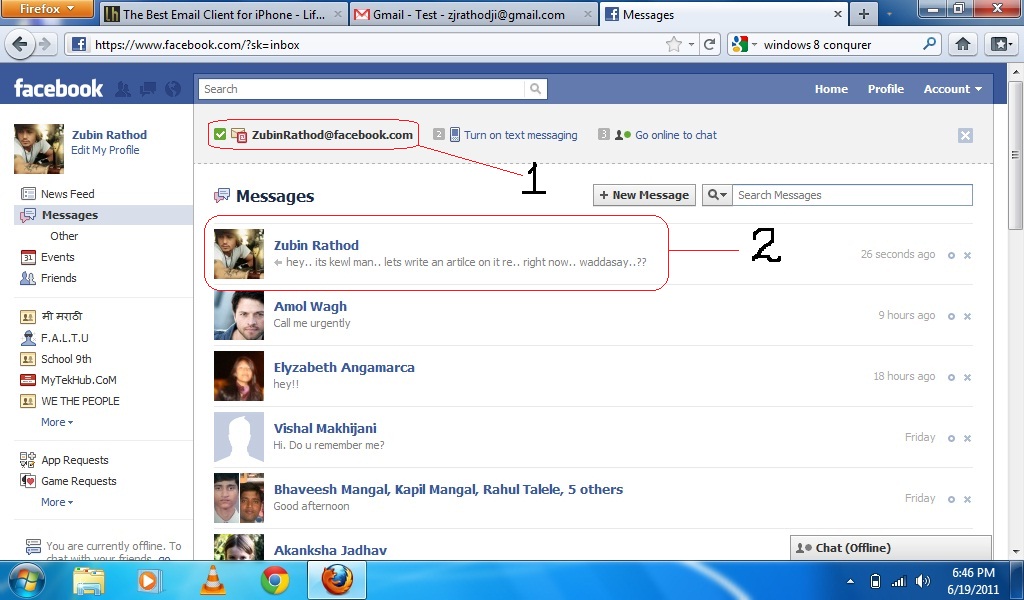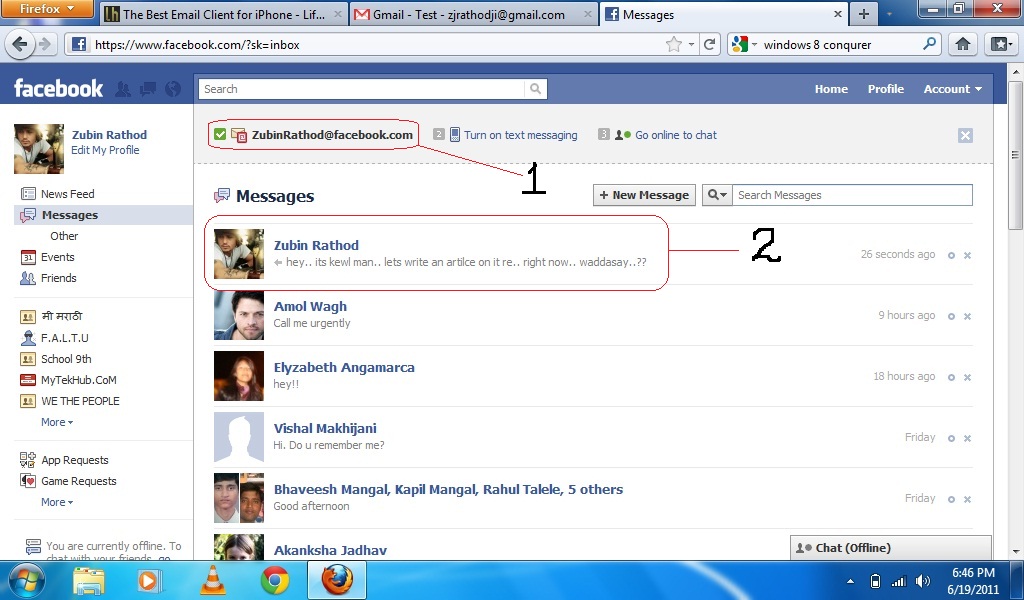 In the Above Picture :
1 – Place Where You Get the Option to Activate Your Facebook E-Mail Service, Picture Shows My Activated E-Mail Address.
2 – Test E-Mail Sent Via My Own GMail ID, It was properly received and properly replied, works fine and is easy to use.
Facebook have recently updated its messages part and have added option for attachment, also our chats are directly saved as messages and if someone is offline the chat is automatically sent to Inbox.
Today just while browsing I saw an Option inside the Messages Menu on the Top.
It was saying " Activate Facebook Mail "
I just Clicked on it and got a new E-Mail Address, it creates an E-Mail address as " [email protected] " means your username on facebook followed by @facebook.com will be your new Facebook E-Mail Address.
This Mail Address is very easier to use than any other E-Mail Services.
Mails sent to you via your Friends on Facebook goes to your Inbox while other go to the Other Folder inside the Messages Tab.
Also, it supports Attachment.
As soon as the Facebook E-Mail Service is Activated on your Facebook Account it automatically adds our new Facebook Mail Address into your Contact Information on your Facebook Profiles Info.
Hope you Like this Service and if you have any Doubts regarding this Service you can share them in the Comments we will solve it out for you..!!