Smart TV is one of the hottest buzzword phrases in the tech world right now because companies realize the potential of consolidating smartphone and Internet capabilities into the standard television. Imagine the possibilities of consumers sitting at home able to simultaneously watch their favorite cable shows while intermixing programming from Hulu and Netflix and browsing the net.
One could conceivably look up the lowest interest rates being offered by banks while watching a documentary about Wall Street on a smaller window. Or one could teleconference with friends and family members through their Wii while also playing a non-Wii online game. It brings a whole new meaning to customizable home entertainment.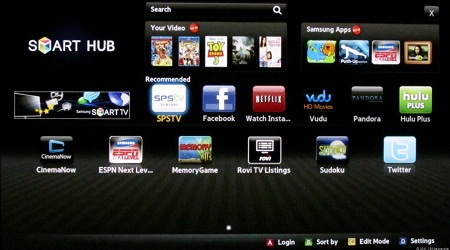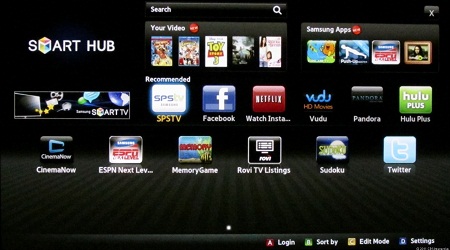 There are multiple options for how you can go about acquiring the functions of a smart TV configuration:
Connected TVs
Get a new HDTV that connects directly to the web so that you browse apps without having to purchase additional gear. The newest connected TVs feature all the traditional services – Netflix, netflix uk, YouTube, Amazon, Vudu -with all the latest apps and Internet video channels. The advantages include built-in WiFi support.
Set-Top Boxes
Set-top boxes use your home internet connection to stream online content from Hulu, Netflix, and YouTube as additional channels to your cable service.
The best options for this right now are Roku's Box and Western Digital's WD TV Live. Or to acquire your satellite-TV listings, you could go with the Logitech Revue. Other options include game consoles like the Playstation 3, Xbox 360, or Wii.
Home Theater PCs
This is the real deal merger between your home PC with your HDTV screen, which entails streaming your Web services to your TV via HDMI. This holds the possibility of downloading and streaming, screening movies, accessing shared videos, and then all of the usual TV functions such as DVD playing and games. The only downside here is just dealing with the complexity of a PC on a larger screen scale.
Cable services
Or you can always go with premium services that connect to your TV through a set-top box. From there you access video-on-demand libraries and a built-in digital video recorder. The best examples of this are Comcast Xfinity, DirecTV, Dish Network, and Verizon FiOS, though each of these carries distinctive disadvantages, such as AT&T's lack of web video.
These are four different options for getting Smart TV in your living. Each one of them has advantages and disadvantages which you can compare at length depending on price considerations and particular features that are important to you.
Some people may care more about gaming while others want the ability to stream directing from their PC.
This is a Guest Post by Robert Myers,Who is a tech writer who frequently contributes to financial sites that focus on banks with the lowest interest rates. His writings have also been featured on sites that instruct people on how to embrace technology while still being financially responsible and finding rewards savings.