2023 is set to be an epic year for the gaming industry. The year has already started on a high with the television adaptation of the beloved 2013 Naughty Dog action-adventure game, The Last Of Us making its television debut. Unsurprisingly, the show received the warmest of welcomes when it aired back in January, with 4.7 million viewers tuning in to start (or relive) this legendary adventure.
Whilst this superb series has thrilled fans, the gaming world has more plans to make 2023 a year to remember. The year is set to delight the gaming world, thanks to new game launches and the next chapters of some cult favourites.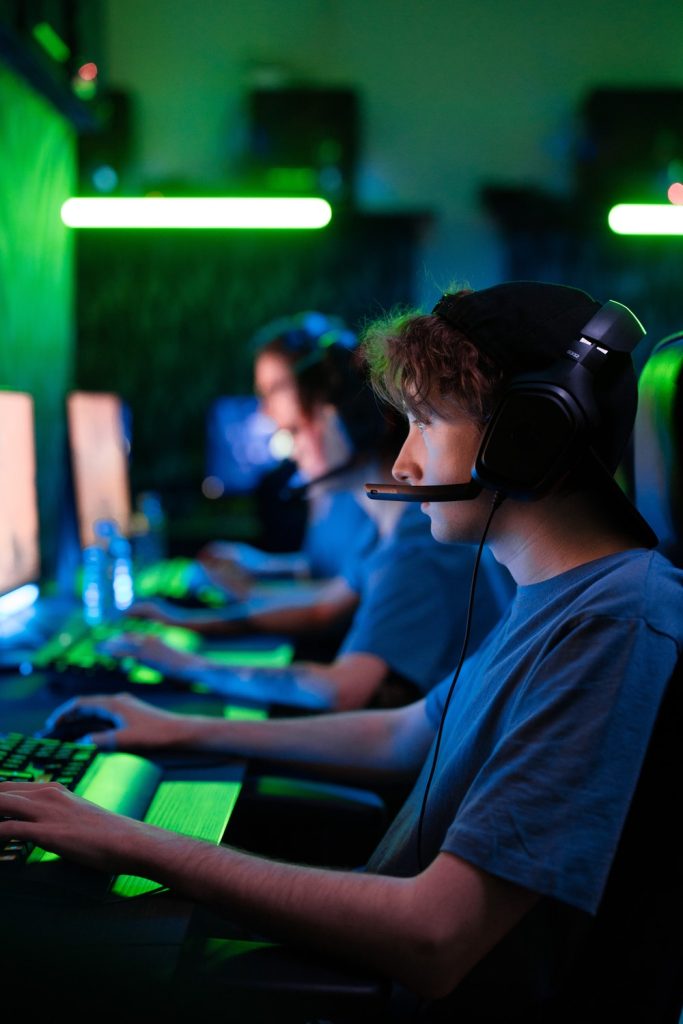 Keep reading to find out why 2023 is anticipated to be the year of gaming and what exciting times lie ahead.
The Wizards Wait Is Over
One of the most eagerly awaited game releases has officially come around. Hogwarts Legacy has had a few delays since it was announced in September 2020. The initial release date was planned for the following year. However, the game was delayed till 2022 due to the developers needing longer to perfect the game. As fans waited for the 2022 release date, instead, they received an announcement of its release in 2023.
As we make our way through 2023, the game's release dates have been confirmed, and players are awaiting their copies of the game. Gamers with a PS5, Xbox Series X/S, and PC will get the game's first release, with PS4, Xbox One and Nintendo Switch gamers receiving their copies later in the year. When the game is released, fans will be spellbound by the adventures they can get up to at the School of Witchcraft and Wizardry.
Legendary Game With Legendary Release
Following its initial release in 2011, Minecraft saw the start of an epic journey for the sandbox game. Since then, the game has grown tremendously, earning millions of fans that enter the world to build anything with the building boxes in the virtual world. Today, it still ranks high on the list of top games by countless gamers globally. The game has been adapted to be played on multiple consoles, which has helped to expand its player base.
In 2023, this iconic game is set to become a little bigger with the launch of Minecraft Legends. This game of legends is reportedly set to tell the tale of an invasion by the piglins – an iconic character in Minecraft. To combat this invasion, the Overworld will join forces to create mobs that protect and defend their homes from the piglins. This game is set to be released in the springtime, and many fans cannot wait for the release.
Wave Of Innovative Games
Aside from these eagerly awaited releases, the gaming industry continues to welcome a vast range of new games. Of course, some of the bigger releases will come at a higher price tag. Those that are new to the gaming world, and want to see which genre of games they prefer, should try a selection of games first. This is where the wave of innovative games comes in. These games often come with a low price tag or are free. As such, gamers have the opportunity to play a diverse range of games, finding new genres they enjoy and new favourites.
The wave of innovative games is helping to expand the gaming market. From remastered classics to innovative new releases, the gaming market will continue to widen with these latest additions. There will even be opportunities to play some beloved casino games online, offering the chance to gamble with real money. Use sites like Online Casino Review to help you find the best site to play and ensure that you make sensible choices when gambling with real money.
Plenty Of Events
For many gamers, their love of gaming does not end with playing their favourite game on their console of choice. It is also being part of the communities that have been formed through the mutual love of the same game or a love of gaming overall. For some, these bonds can also be formed through watching the same gaming streamers. Regardless, the gaming industry has helped to form countless communities across the globe.
Whilst many will continue to build these communities and communicate with others through online gaming, some will meet in person at gaming events. In 2023, there are numerous events taking place that are geared towards gamers. Some will feature gaming developers hinting at possible releases, others will announce release dates, and many will reveal new games set to be released in the future. Some of these events feature tournaments surrounding particular games, and others allow fans to meet the creators, and voice actors, of their favourite games. Ultimately, these events are an excellent opportunity for fans to come together to celebrate their mutual love of gaming.
Possible New Console Releases
In order to play these games, an individual needs a console. PC gaming, PlayStation and Xbox are the most preferred choices for many gamers. Some gamers switch between using each of these consoles because some games are exclusive to one of the consoles. Additionally, there is the notorious rivalry between PlayStation and Xbox, with each console having its own legion of devoted fans.
As we make our way through 2023, there are reports about possible new releases coming later in the year. There is speculation surrounding a possible new PlayStation 5 coming out later in 2023, which has intrigued many fans of the iconic console. With new games coming out, many gaming enthusiasts want to ensure they have the best gaming setup to maximise the experience. As such, investing in the right equipment is at the top of their lists.
Ready To Play
Are you an avid gamer or someone who is dipping your toes into the gaming pool? Regardless, this year could be one of the best years to join in on the excitement and thrills that the gaming world can produce. The question is: are you ready to play and dive into the gaming world? If so, you have chosen the right time, as 2023 is set to be one of the best years for gaming.