I've loved the Mortal Kombat IX, I mean, every gamer did. Then what are the reasons you should go for Mortal Kombat X? – Let's find out with my following in-depth review of Mortal Kombat X!
Clearly it's smoother, fine tuned and bloodier than previous games, but this latest version marks the transition of the iconic fighting game into the next-gen. Mortal Kombat X, is designed to take advantage of the faster graphics cards, increased power of the processors of your gaming PC or next-gen consoles.
Mortal Kombat X Review
All-New Story Mode!
Apart from these technical advancements, Mortal Kombat X also adds an interesting storyline, which is quite unique for such action and bloody game. In general, there is just a prologue and the epilogue, and the fighting happens in between. Such half-hearted attempts at stories create a little disconnect between player and the characters. And with the detailed story mode, Mortal Kombat X is giving you a chance to peek into the emotional back stories of each character. But even with the story mode, if there is fight too hard to finish, or some characters you don't like, you can skip the fight and continue with story mode, which gives the great degree of control to player.
I would not go deep into the story, as Mortal Kombat X is not really the game that offers entertainment through stories, it's about the fast-paced action, bloody encounters, and bone-shattering fights.

Mortal Kombat X Gameplay
NetherRealm Studios has proved their passion into fighting games with the Mortal Kombat IX and the recently launched Injustice: Gods Among us. The positive difference between Injustice and The Mortal Kombat X is the 'Speed'. And this increased pace offers players to enjoy the intense fighting action, with the improved fighting system that we have seen with Injustice.
Compared to previous Mortal Kombat games, the Animations are smoother and snappier. The slashes and hits feel even more realistic and the visually pleasing graphical environments makes this one of the must play fighting games of all time. The detailing in the visual effects is quite impressive, as you can clearly witness the characters like Subzero sweat, as he keeps on combating.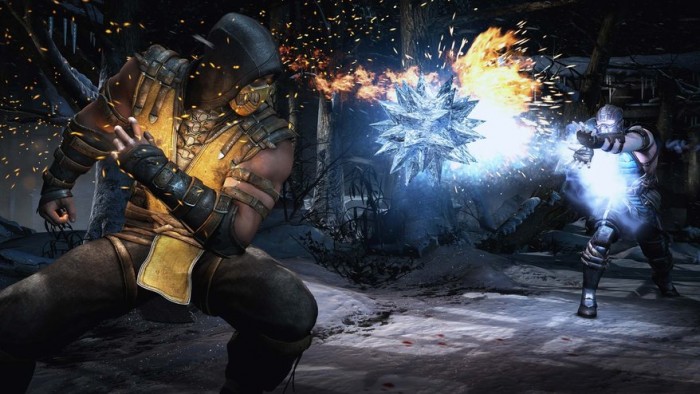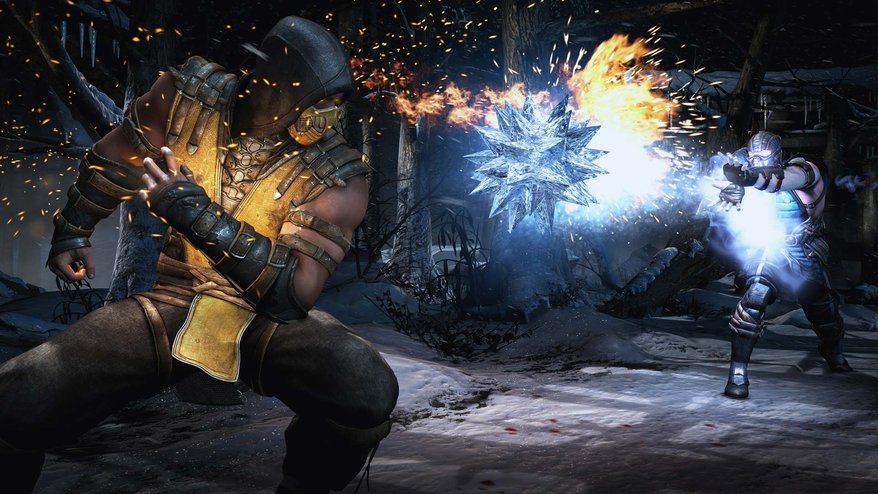 One thing noticeable inconsistent with the visuals is the detailing of some character's texturing. Sonya Blade for an instant looks pretty blurry compared to D'Vora. This might get fixed with HD updates, but for now it's there.
Many of the old game fans were sceptical about the introduction of the 8 new characters to the league of super fighters in the Mortal Kombat, but they are as brutal and violent as any of your favourite character in the game. In addition to this, each character now comes with the three variations you can chose from, which are creative inclusions by the by the game studio, helping Mortal Kombat X offer diverse variety of combos to master at!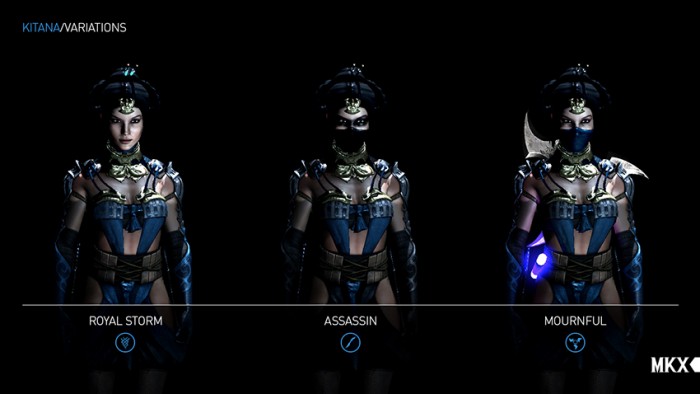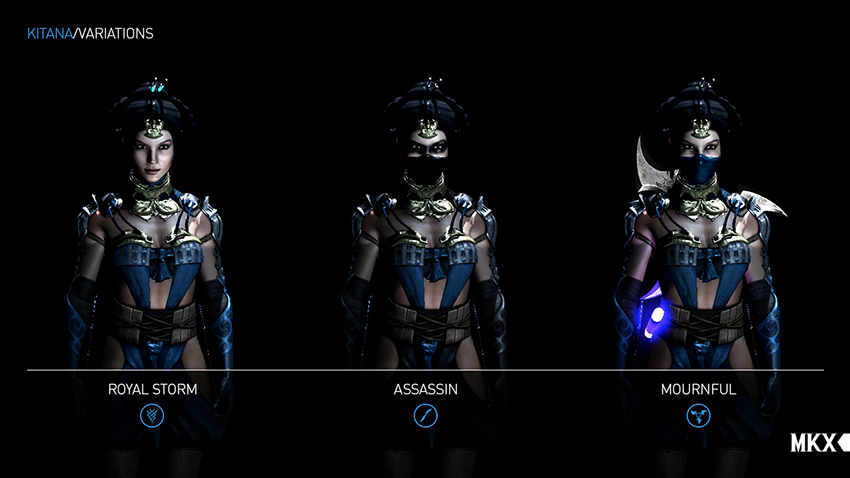 The gameplay is simple to understand but hard to master. The good thing is most of the controls are almost the same as last time, and you can even customize the controls as per your preferences, if you are good at some other controls set. You get started with some simple X-X-Y or X-Y-Y combos, and then you will have to practice to jump between combos, and be proficient at them, with every fight you perform. The training mode is as good as that of Injustice, and you should spend most time here, in order to master your favorite character's moves!
If you are beating your opponents in the extra-ordinary manner, the game will reward you with some reward tokens, which can be used to skip the fight with an opponent you might fight hard to combat with. Even though this is a matter of personal preference, Some of the players might find this system beneficial in progress ahead in game, I believe, it actually lets you skip the difficulties you should learn by practising.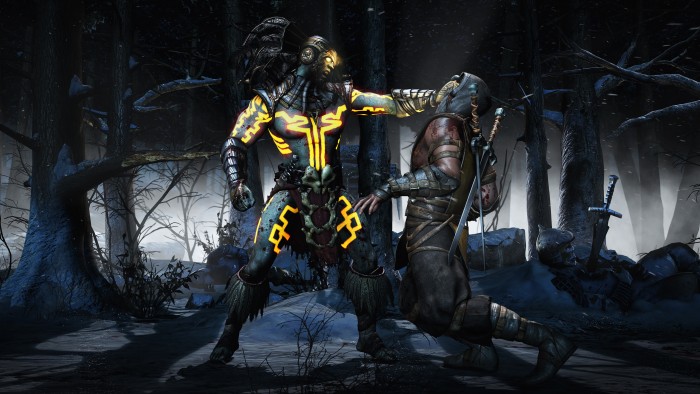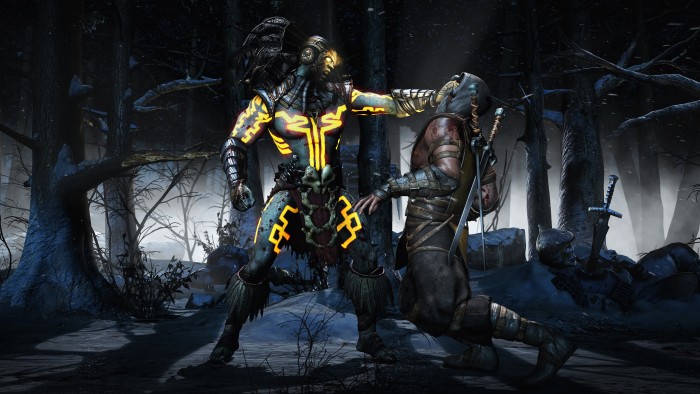 MKX Game Modes
With the generations of consoles player evolving, and PC games are enjoying gaming communities like Steam, there is no chance in hell you would be disinterested in going online, and contend in multiplayer combats, Right?
I tested Mortal Kombat X for PC with the Steam Client, and played with my friends for hours. The gameplay was pretty much consistent, even when you are throwing a heavy combo on your opponent. If you are on a extremely slow network, you might experience a minor input lag, but the game will still be playable at decent frame rates.
You will be impressive with the Mortal Kombat X even more, as there are many innovating game modes introduced by NetherRealm studios, that will keep you engaged for hours even when you are playing alone.
The most interesting Ladder system is just like your classic arcade mode, where you keep fighting number of enemies one after the other at an increasing level of difficulty. offers most engaging set of gameplay is where you climb to the top as you keep defeating your opponents on each level. With the normal arcade ladder, you also get a challenge ladder and the endless ladder mode, to spice up your entertainment even further. And if you don't think these many modes engaging enough, you can also get into the rotating living towers named Hourly, Daily and Weekly Towers, where you can keep playing with number of game variations and score higher.
The mini game modes like Rocking World are fun to play with first, as the platform is consistently rocking and obstruction coming your ways consistently. But as these variations keep coming in ladder mode or even in some challenge modes, you might feel annoyed with it.
King of the Hill is another interesting mode and my personal favourite, where you can queue up and chat with the bunch of online game players, watch them play with each other, wait for your turn, and pay respect for their performances. It's quite a unique social way Introduced by MKX, to watch and learn with your friends.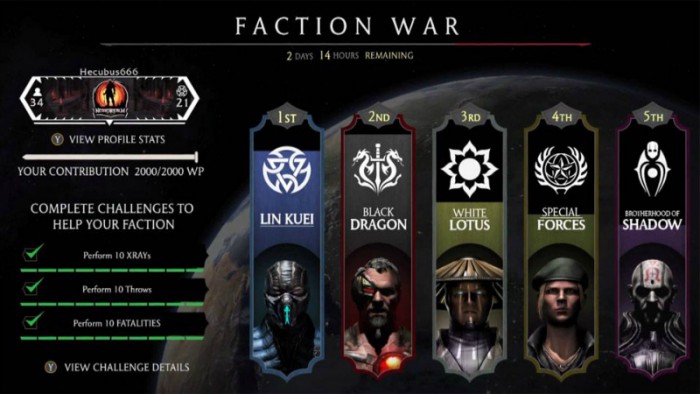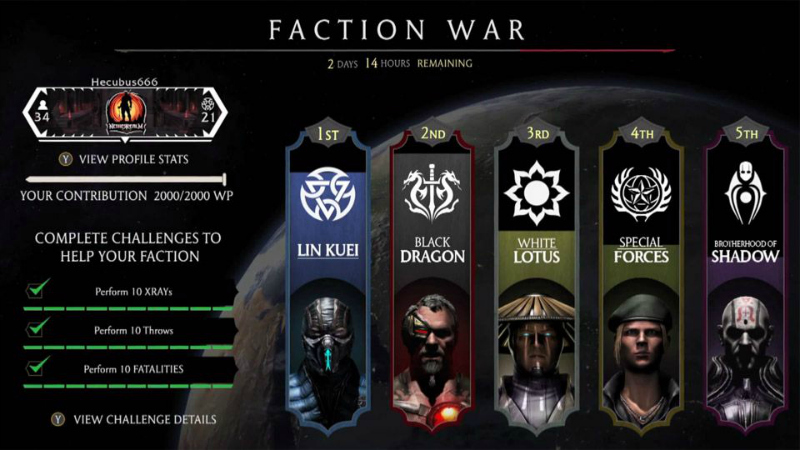 Apart from these many game modes, one thing you do not want miss is the Faction Zone. At the beginning of Mortal Kombat X, you will be joined in any of the faction. With whatever you play through in MKX, you will be entitled with the XPs, and additional challenge modes can help you earn additional XPs. Every week, a Faction winner will be declared, who wins even more XPs, which you can later spend to buy fatalities, and additional goodies.
Additional Game Content
Mortal Kombat is all about blood and fatalities, but what If you can purchase some easy fatalities?
These can be bought under the cash shop of MKX, and they can be performed with just simple two buttons compared to the series of buttons you need to press in normal game mode. The game gives you three tokens at the beginning which you can redeem, but later you can actually purchase them.
The game rewards you with coins or XPs, and you can spend those in a tiny FPS adventure game called the Krypt. You can walk around the Krypt and unlock costumes, fatalities, and additional goodies. You can take all these unlocking as a challenge, or you can outright purchase all the Krypt unlocks on Day 1. Another thing of personal preference, where you either buy premium content or unlock it one by one as a challenge. But with Mortal Kombat X, you at least have both the options. Also, the season pass of this game is already out on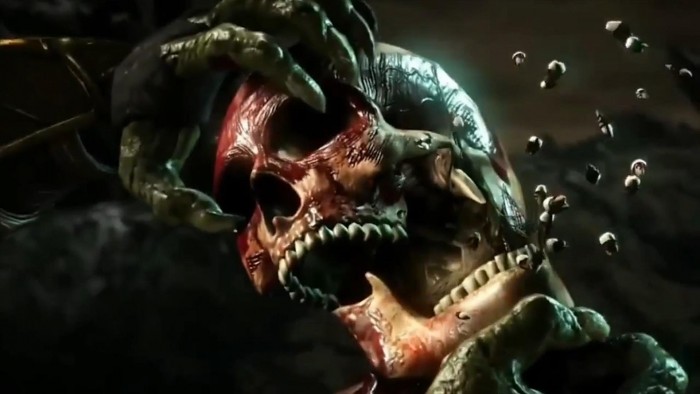 Verdict
Fighting Games are one of the most popular genres of all times, but most people enjoy these games because they are played most casually compared to any other genre. But with Mortal Kombat X, NetherRealm studio has added so much around the classic gameplay. The story adds the emotional connection with each character, with the modes like Campaign, Towers, and Test Your Luck, which helps player gets more deeply involved.
Despite of being consistently bloodier, gorier and one of the most aggressive fighting action, the variety of gameplays available in the Mortal Kombat X wont let you get overwhelmed, and will keep you holding on to your couch, for longer sessions!
The weird but immense pleasure in spilling gallons of blood, and entertainment value of the brutal, skull-smashing fatalities is are hard to describe. But It's more than just a fighting game, and most fun you will ever have with any Mortal Kombat Game ever, Hands down!