When you have a tight budget, then it is very hard to find a good product within your price range. When it comes to gaming headphones, the term 'budget' seems like gone out of the window as all of those headphones are so expensive. Kingston HyperX broke that frame of mind when it launched its Cloud series gaming headsets at affordable prices.
Since its launch, the Cloud have been the best value for money, which doesn't mean any compromise on the quality, gaming headsets in the market and we have been recommending them since then. We have reviewed some of the Cloud series headphones in the past like the Cloud Drone, Cloud Revolver, Cloud Core etc. Each of them proved to be the best in their respective price segments.
Now we have got the HyperX Cloud Stinger which is placed in the entry level gaming headsets with its price being slightly more than the Cloud Core. So, how well will it compare to its competition? Let's find out.
HyperX Cloud Stinger Review
Build Quality
The HyperX Cloud Stinger has a plastic body which is sturdy. The entire headset has a matte black finish which gives it a premium look. It has the same red colour HyperX branding similar to its siblings which also elevates the premium look. It's when you take a closer look you realize that it is made out of plastic.
The ear cups are extremely comfortable as they enclose your ears easily and aren't too big or small like some over-the-ear gaming headsets available in the market. The ear cups are made from the signature memory foam which is the same that is available in the premium Cloud headsets. Therefore, these ear cups are extremely soft and comfortable as they are made out of breathable foam. So, you can wear them for hours and still won't feel uncomfortable at any point.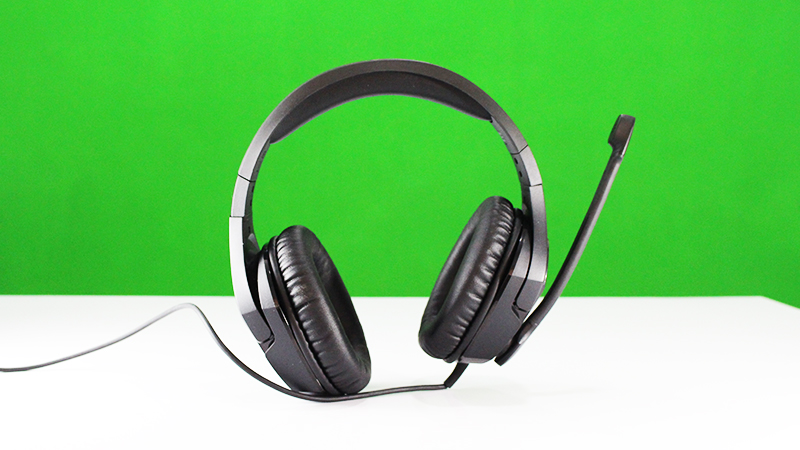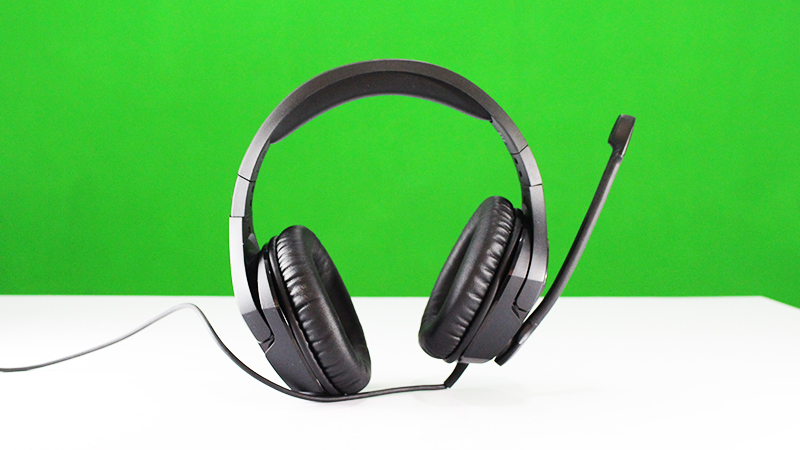 The headband also gets some amount of padding. Due to this, you won't feel the weight of the headsets at all when you wear them. Above the headband, there is the HyperX branding which is again in shiny black, therefore, you won't even notice it unless you are looking for it.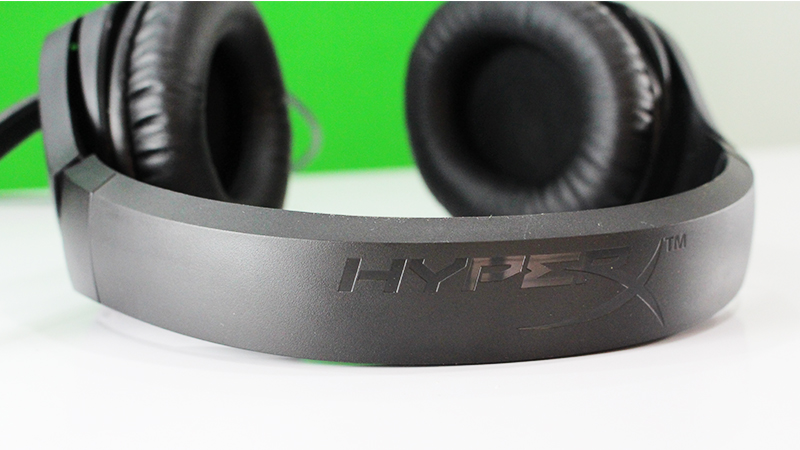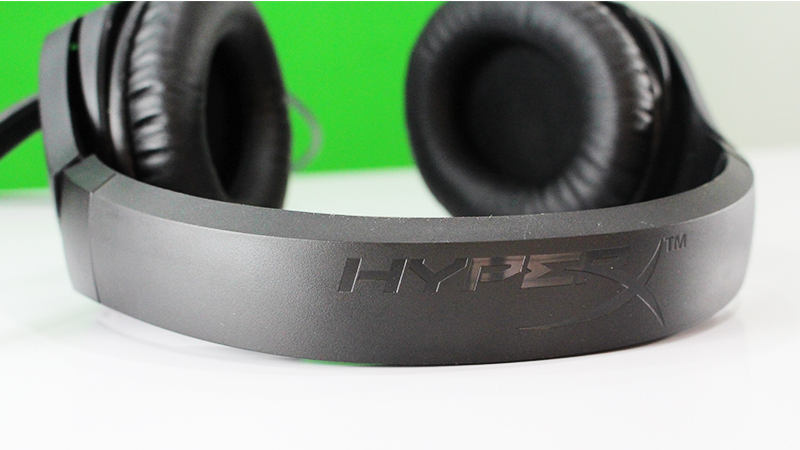 On the left ear cup, there is the adjustable microphone which cannot be removed. It is made out of flexible plastic material. Therefore, you can bend it easily, to some extent, in any way you want. The microphone is automatically muted when it is up and when you pull it down, you'll hear a click which indicated that it is on. On the right ear cup, you get a small volume slider which I think is a great useful addition.
[metaslider id=21085]
As you can see above, the ear cups can rotate to be completely flat. This is very useful as you can keep them in your bag hassle free.
You may want to read – Best Open-back Gaming Headphones of 2022
Connectivity
The HyperX Cloud Stinger is easy to connect. It has a metre long wire which connects via 3.5mm jack. Through this, both microphone and headsets can be used simultaneously. You also get an extra cable in the box. With the help of this, you can extend the length of your headset. Also, it acts as a splitter. Therefore, you can discreetly connect your microphone and headset to your console or other devices.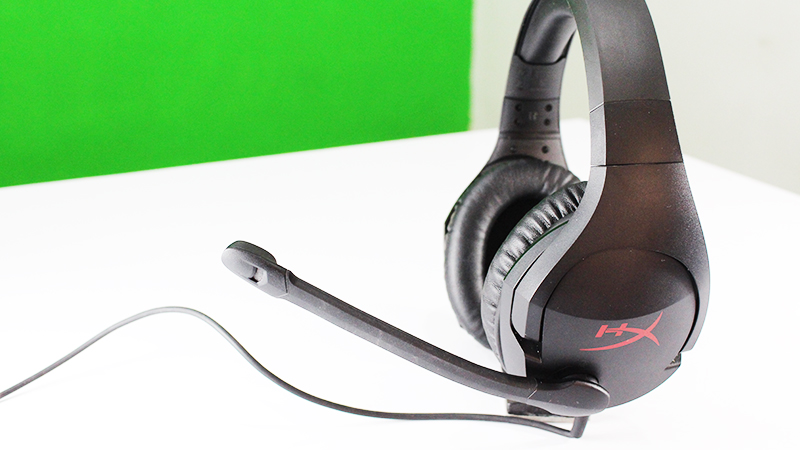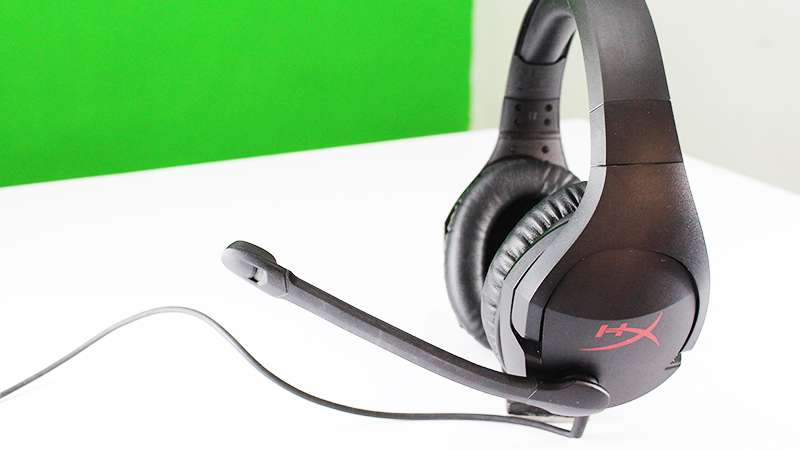 The microphone is of average quality. You get decent audio input through it which is enough to get your work done. I didn't observe much difference in the audio quality with or without the splitter. But the splitter gives you extended range so that you can comfortably connect to your TV or gaming rig or controller.
Gaming And Music Performance
You have to keep in mind that these are budget headsets. But having said that, they aren't bad by any means. It's just that HyperX has really increased my hopes, therefore, I tend to judge it more acutely.
The best feature of the HyperX Cloud Stinger is that it is extremely comfortable. You won't find any other headset in this price range that offers this level of comfort. Therefore, I was able to wear it during my long sessions of The Witcher 3, Counter-Strike: GO, Rainbow Six Siege. And after that, I continued it while listening to music and watching movies and series.
As far as audio quality is concerned, this isn't the best quality at all. Audiophiles will have a lot to complain about it. But the way I see it is that the level of comfort I get at this price point, I'm willing to overlook this aspect.
While playing Witcher 3, which is dependent on dialogue, sound effects and music, it was underwhelming. The sounds produced was decent but it didn't enhance my gaming experience at all. It sounded flat and somewhat joyless. Decent sets of speakers or similarly priced music headphones are better than the Cloud Stinger any given day.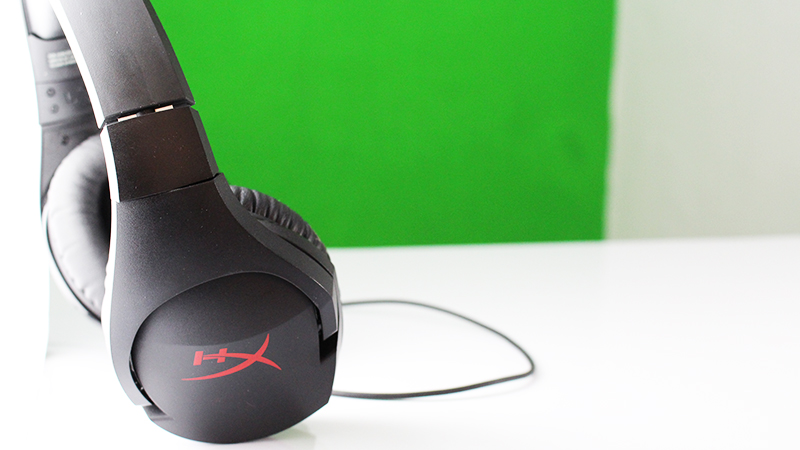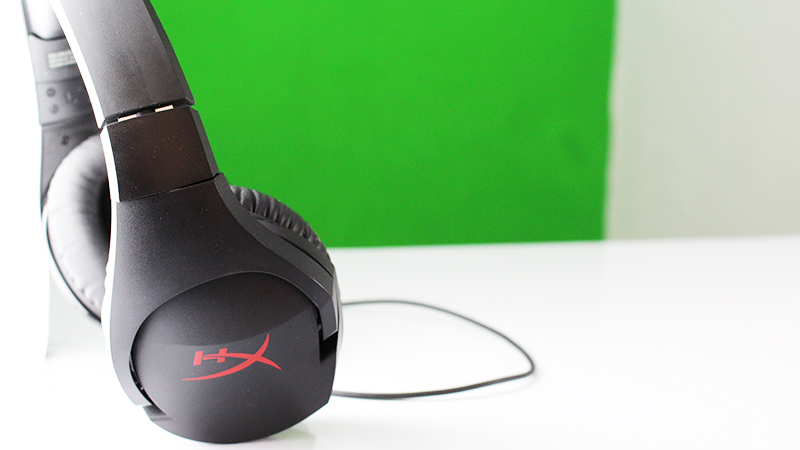 My experience while playing Counter-Strike: GO was a bit better. The HyperX Cloud Stinger produces accurate sounds which help you locate your enemies just by hearing their footsteps. The headsets are quite loud and sharp, therefore, you might sometimes feel a bit uncomfortable while firing gunshots from like a sniper gun which produces huge sound or by a grenade. The sound wasn't distorted at any given instance but you do expect for better sounding headsets.
While listening to music and watching movies, I found that the headsets are low on bass and treble but they make up for it in clarity and comfort. There was some distortion at full volumes but that is normal. There was no noise or fuzziness etc that got in the way. So overall was a decent experience. Even though these sessions weren't engaging enough, I was able to continue with them for long hours without having to take them off.
Verdict
Even though the audio experience isn't that great but I still recommend the HyperX Cloud Stinger. That's because it offers an incredible level of comfort. There are no gaming headsets that come near to it in this aspect. At a price of about Rs 3,840 on Amazon, you can't expect exceptional performance. What you expect is a decent level of comfort and audio quality. It delivers on both of these aspects.
The Cloud Stinger gets your job done and in a much better way compared to the competition. The pro's of this headset is that there aren't many options in the market at this price point. If audio quality is the most important thing, then you may have to shell out more bucks. But if not, then the Cloud Stinger is the best that you can get.