[paragraph]When it comes to gaming headphones, the two things that matter the most are – 'Extremely comfortable ear cups' and 'the superb sound quality'. These are the essential requirements that gamers seek, so they can spend most time of their day playing games, and guess the enemy location with that perfect sound stage.[/paragraph]
The Kingston HyperX Cloud Revolver does a very good job on both these aspects. But exactly how good are they? – Let's find out in my following review.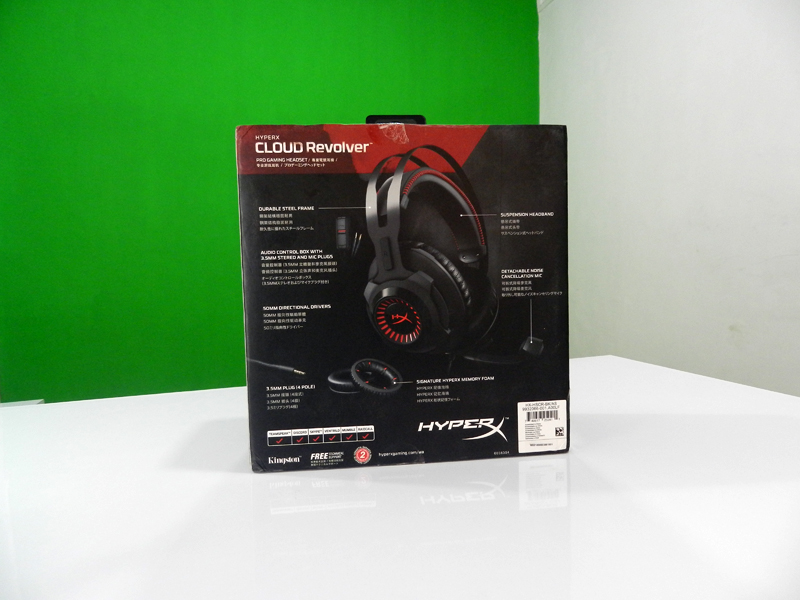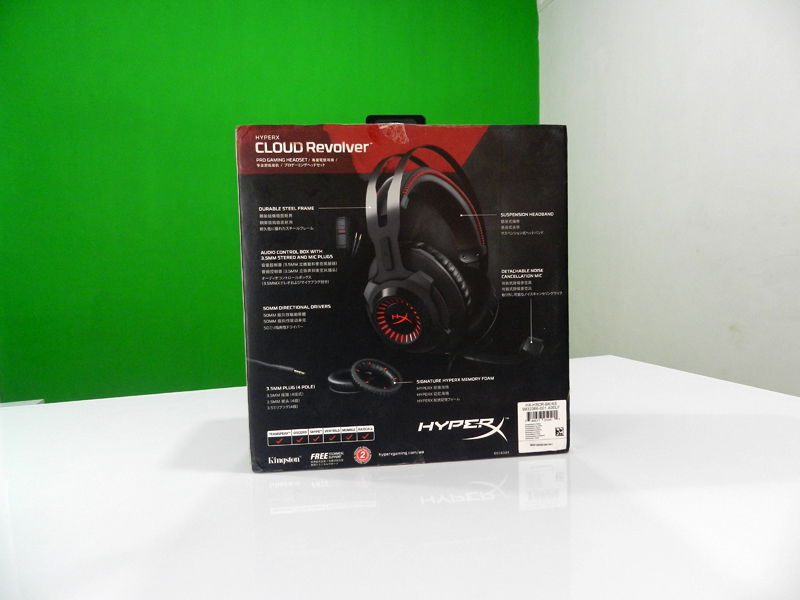 Kingston HyperX Cloud Revolver Review
Build Quality
Out of the box, the cloud revolver looks stunning with its creative V-shape design. Your eyes get drawn immediately to the funky looking red design on the ear cups (which I wished would have lit up but sadly they don't), and additionally the external metal suspension frame above the headband gives it a sporty look.
The left and right indicators are printed just above the ear cups on the metal frame. The headband quite easily fits your head dome. Once you have it on your head, you will feel how comfortable the foam on the ear cups are and the same comfort on the headband as well.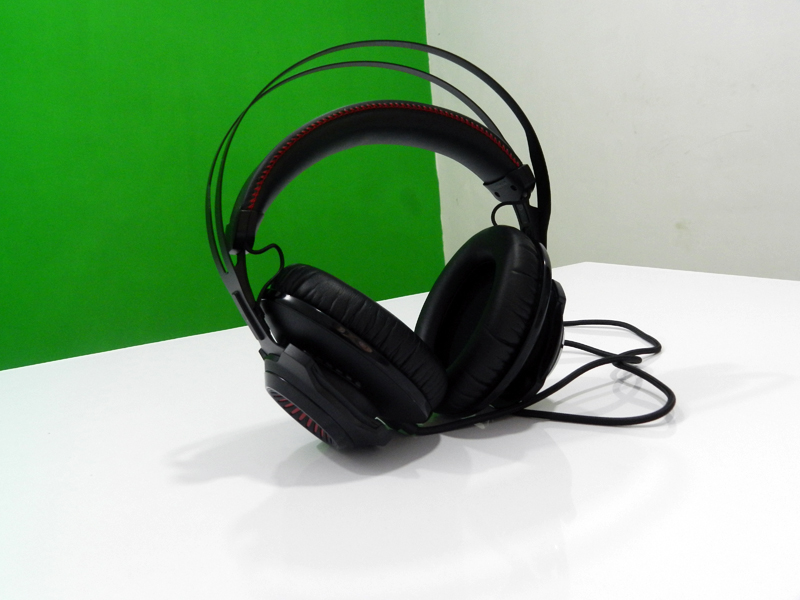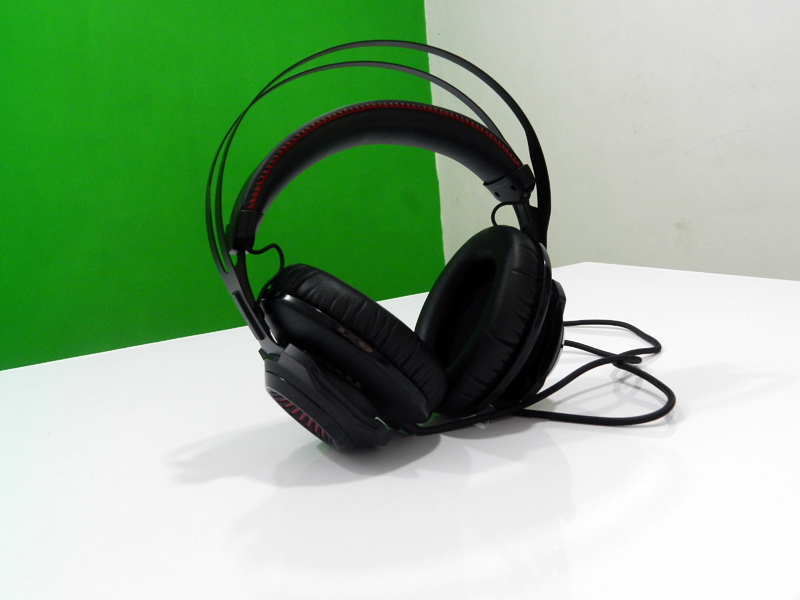 The cloud revolver retains the memory foam, leatherette-covered ear cups and headband from the Cloud II, which made the Cloud II a benchmark of conformable headphone design across all segments,.So rest assured that hours and hours of gaming would be as comfortable as it can get with Cloud Revolver.
You get an additional detachable cable, that comes with a control box consisting of volume control and Microphone ON/OFF switch. The detachable mic is much better than what we got on the previous Cloud Headsets. It has a solid build quality which at first impression feels like it wont bend, but it reshapes very well, so you can adjust it to your liking.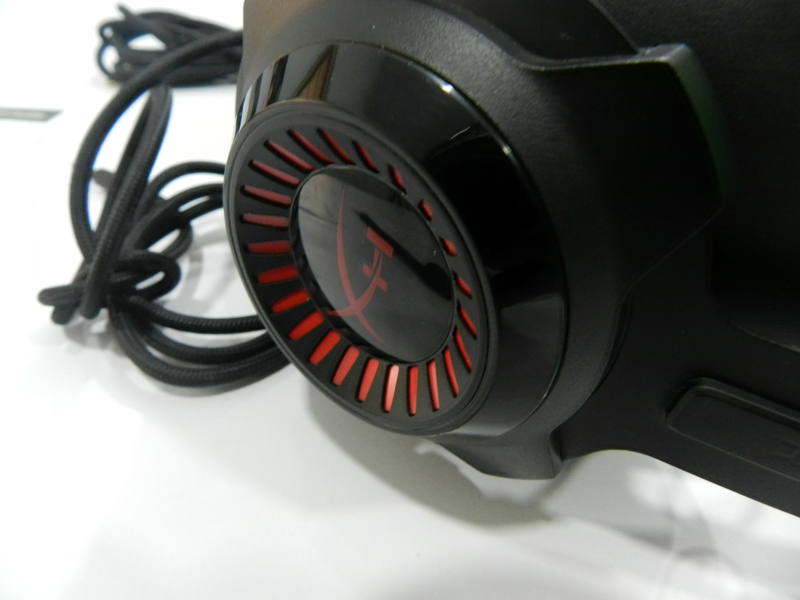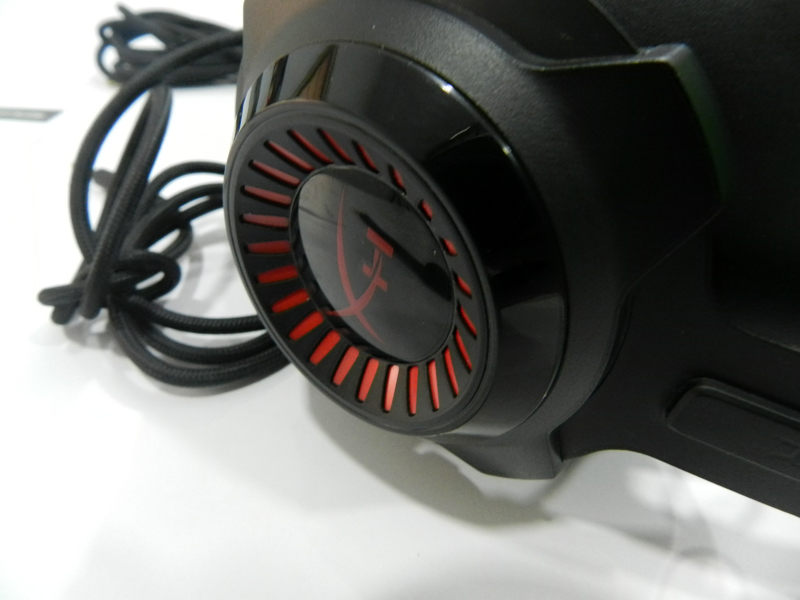 The red design on the ear cups looks like the volume control, but that and mic on/off button is on the inline control box which is a completely different detachable 2m long cable . So the total length of 3 meters is sufficient even if you are planning to play console games from couch. While the predecessor looked like a normal headphone which you could wear in day-to-day life, the Cloud Revolver just screams that it's meant for only, and only for hardcore gamers!
Sound Quality
There are many brands that offer great build quality but lack in sound quality overall. Well, the Cloud Revolver doesn't disappoint when it comes to delivering of studio-grade sound quality during gaming, using its 50-millimeter drivers.
I enjoyed playing Witcher 3 and I could hear the drawing of swords and the clash between them like I was right there in the scene. The roaring of different monsters just sent chills down my spine.
Then I played one of the latest FPS game Rainbow Six : Siege. I could hear all the subtle movements of the enemies and also the explosions of grenades all around. The continuous fire of gun shots literally got in my head. It felt as if I was standing in the middle of real gunfight.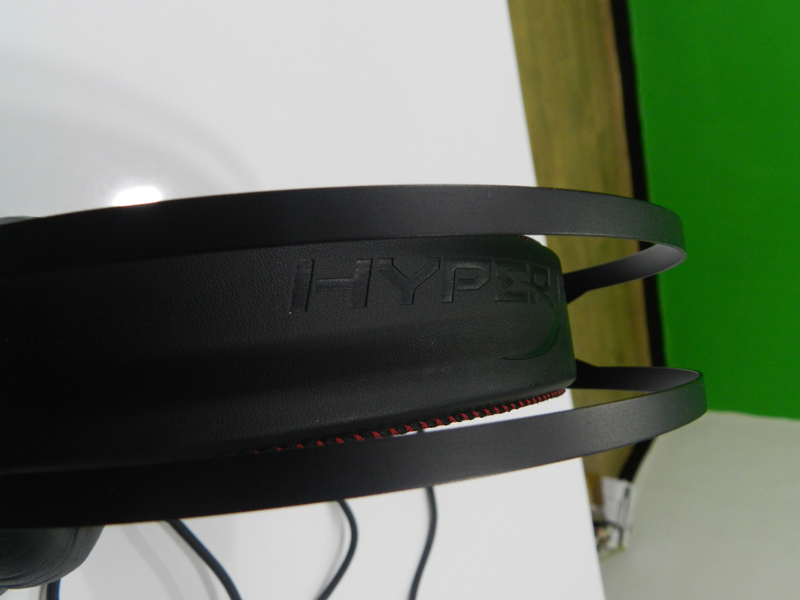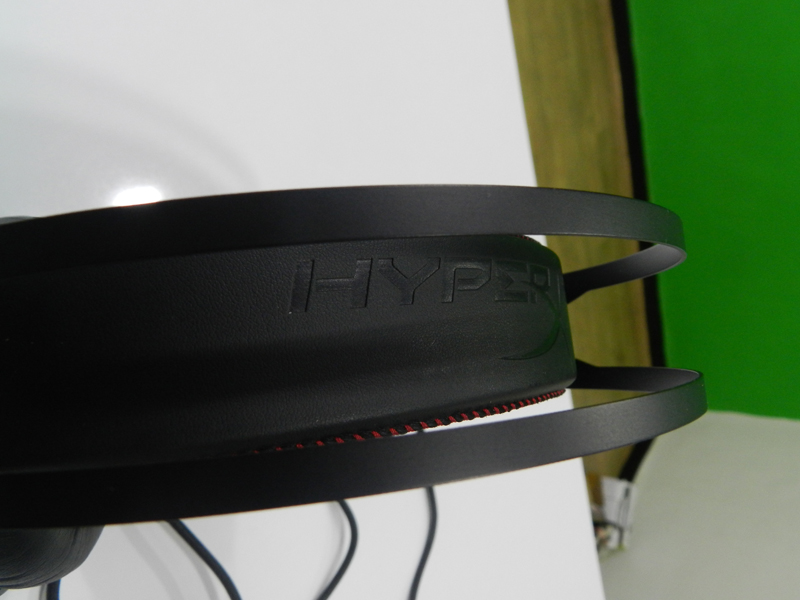 The experience was truly immersing, and that is why I can confirm that the Kingston HyperX Cloud Revolver stands true to its claims. During this prolong gaming session, I didn't feel uncomfortable at any point and neither did my ears got heated up a lot. You don't say that for a lot of on-ear headphones which are out in the market.
I attached the boom mic to the headphones and communicated with my teammates all through the game. The mic, as I mentioned before, is extremely bendable, therefore, it didn't distracted me at any point. The microphone captures your voice quite clearly and as long as you are in a closed space like your home or office, talking through this mic won't be much of an issue. It's wind filter and noise cancellation are about average and this is a gaming mic, so you can't expect more anyways.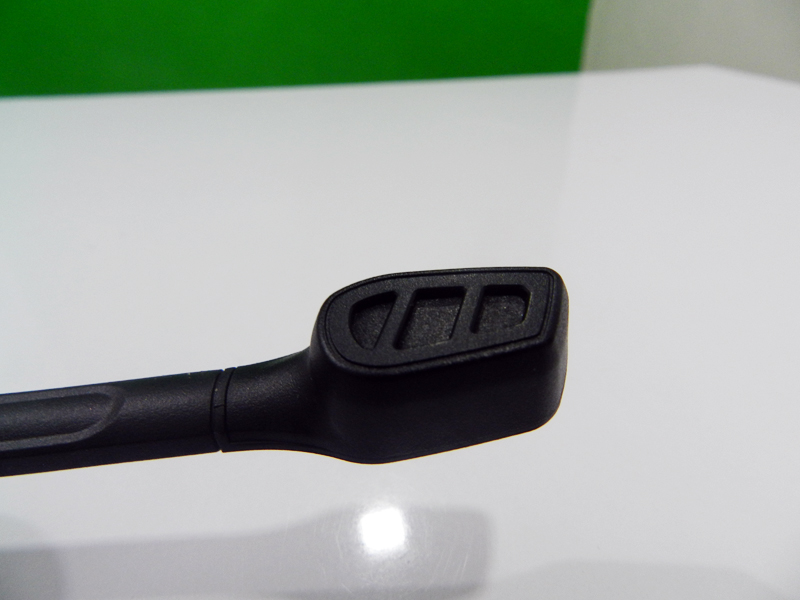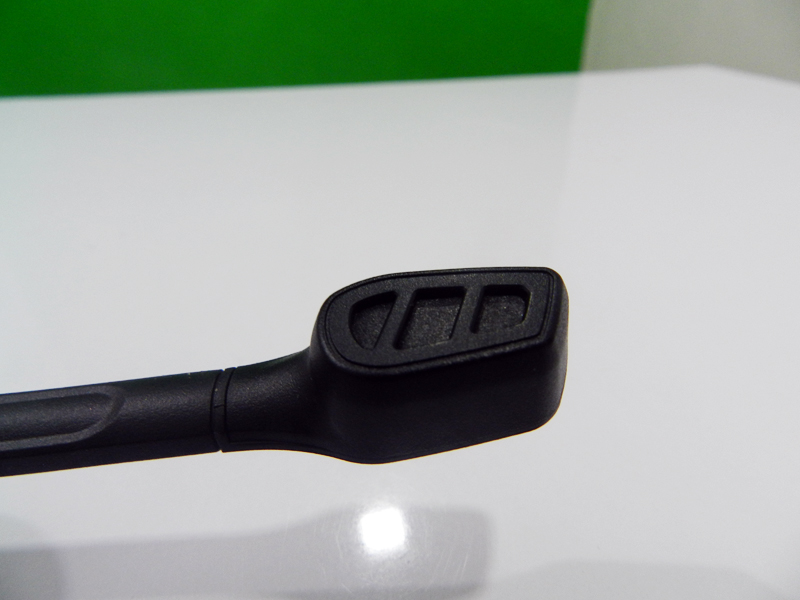 Apart from gaming, I also listened to music a lot and watched a few movies. The Cloud Revolver retains its high-quality, as the instrumental sound is as detailed as it can be, and vocals are quite sharp as well. Bass production is superb and you feel like hearing to a big woofer of an audio system. It just gets you going, when it comes to casual music!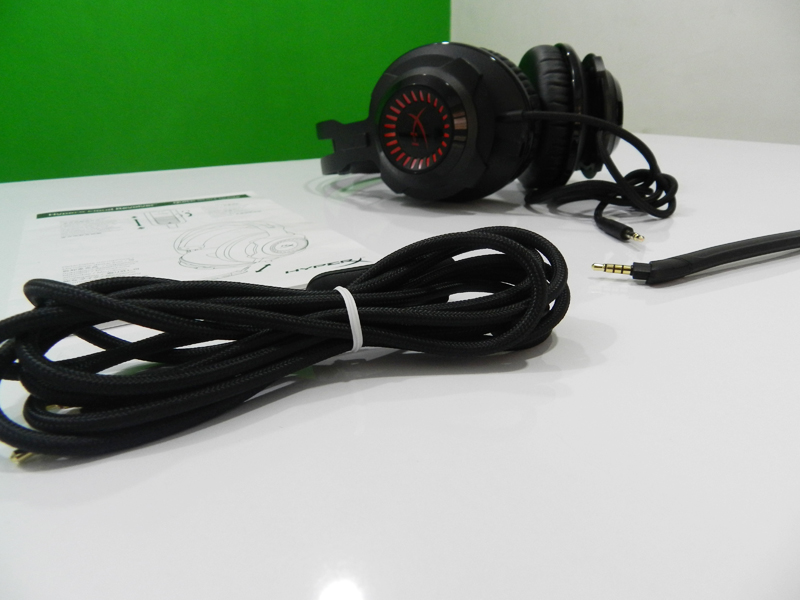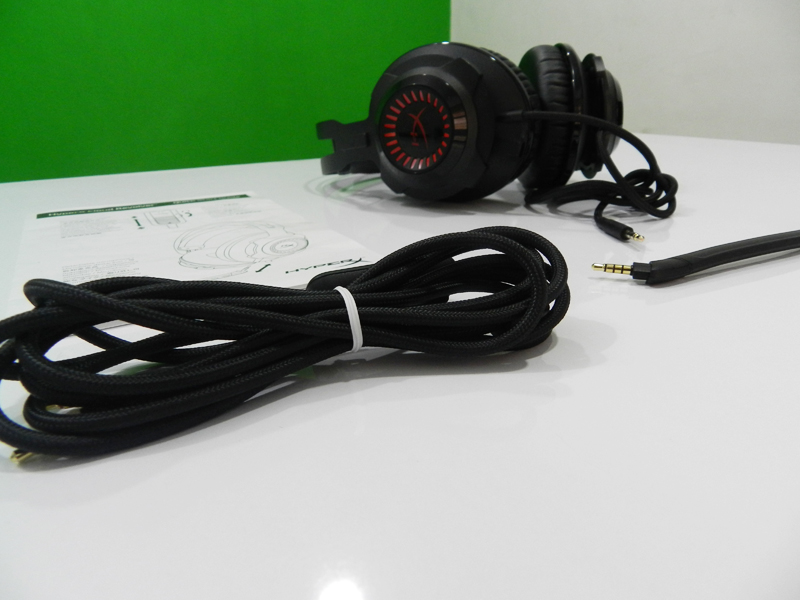 Verdict
Kingston HyperX Cloud series is has proven to be the best headphones in their respective price range. The Cloud Revolver also justifies itself to be the best buy in its segment as well. It's remarkably comfortable ear cups with their flaunting sporty look wont compromise anywhere on the solid build quality. All of this premium package becomes true to its worth by delivering outstanding sound quality in gaming.
If you play games for enormous amount of time, your ears deserve the the experience that HyperX Cloud revolver has to offer!
Check out the latest price of HyperX Cloud Core from Amazon India