TeamViewer is one of the finest free remote access & desktop sharing solution used mostly worldwide & it has now came up with all new version called TeamViewer 7
The most amazing feature of this software is you can access it on a wide variety of operating systems. This includes PC OS like Windows, Linux or Apple OS like Mac or smartphone operating systems like Android or iOS. (Not that all versions of TeamViewer 7 are free to use and download)
Download Teamviewer 7
There are free and commercial versions for TeamViewer 7, which depends on for what purpose you use this Remote Access or Screen Sharing software.
TeamViewer 7 Features
Features of Remote Control/ Remote Access

Drag & Drop
I always wanted to have this feature on remote sessions and what it does it you can simply drag and drop files from client machine to your PC in one snap.
Screenshot
During Remote access session you can easily take a screenshot at any time of running or live session.
Built-in AVI Converter
You can convert recorded sessions into .avi format easily with the help of in build .avi converter in TeamViewer 7.
Some more features in remote access includes Per computer settings can be saved, Panel of TeamViewer is now adjustable, Extended multi-monitor support & performance increase at various levels is noticeable in version 7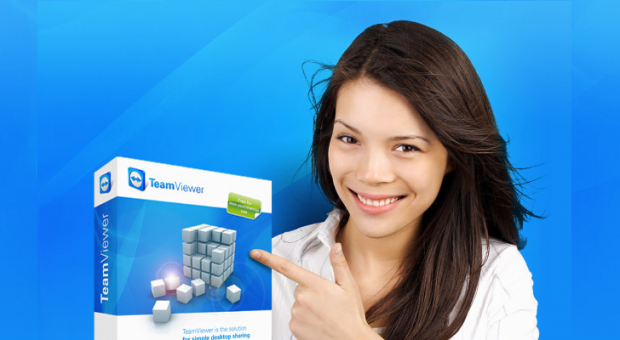 Meetings & Presentation Features
Instant Meeting Button
One click meeting feature lets you test the meeting status & connection even before adding any real participants. (Best for testing meeting few seconds before you go live !)
Mobile Participation
With the help of highly custom developed apps for smartphone operating systems like Android & iOS you can now connect with meeting from anywhere with the help of Android phones/ tablets, iPhones & iPad too!
Plan Meetings
Meetings can be smartly planned and are integrated with Outlook Calendar automatically in TeamViewer 7
Up to 25 Participants: Meetings and personal connections are now possible thanks to large-scale connections in 7th version of Teamviewer.
File Box: By using the drag-n-drop feature in Filebox you can get all files easily in host and clients.
With the help of most amazing features in the newer version of TeamViewer 7, it makes it a must have for all computer users for free remote access and remote desktop sharing.
Download Teamviewer 7