In today's digital age, our data has become the essential thing in our life. Billion dollar companies have been built to take care and manage our data. But what happens when we accidentally delete some of our valuable data on our smartphones?
You can find an ample number of tools for Android and iOS, but mainly for Apple, you get limited number of options. Even if you found some tools that claim to successfully recover your data from an Apple product, it won't efficiently work to recover your valuable data.
But my experience changed with this iOS recovery software – Dr.fone. It has created an excellent set of data recovery tools for iPhone that works! Following is our in-depth guide and review of Wondershare Dr.fone!
Dr.Fone iOS Data Recovery Review
If you have lost your data from your iPhone, iPod, or iPad and wanted to recover it, then follow the below given simple steps. And remember that time is everything. The more you delay, the less your chances are to recover your data fully. Especially if you've overwritten new data on your iPhone.  Dr.fone provides you 3 ways using which you can recover your data:
1] Recover your data from your iPhone,
2] Recover your data from iTunes, or
3] Recover your data from iCloud storage (Needs logging into your iCloud storage)
Note: Before running the Dr.fone application, make sure that the vital iOS apps like iTunes etc are updated. Also, make sure that you disable their "Auto-sync" mode from preferences. Also read all the instructions carefully before using options like Unlocker, Repair etc.
The steps for your data recovery from iPhone are:
Step 1: Download the Dr.fone data recovery toolkit here. This toolkit is compatible with both Mac OS and Windows. I have downloaded the Mac version for recovering my iPhone content.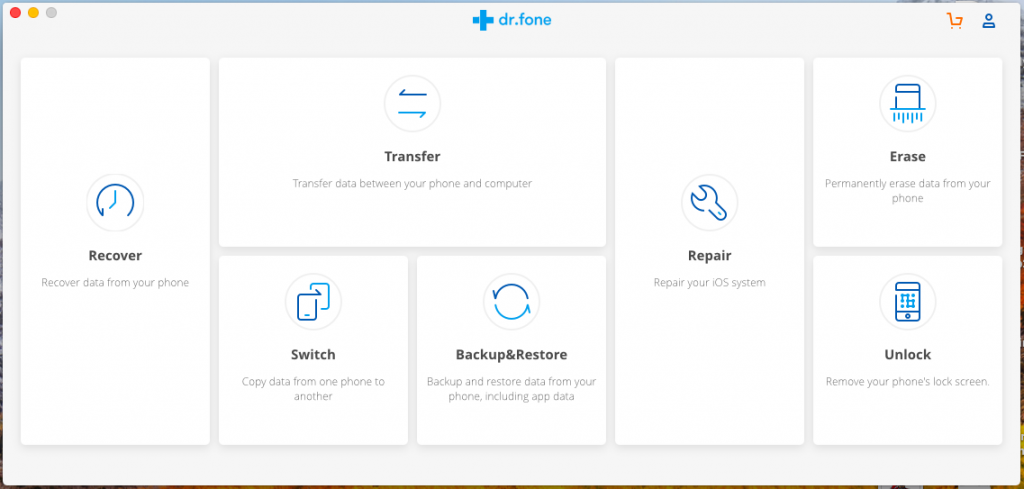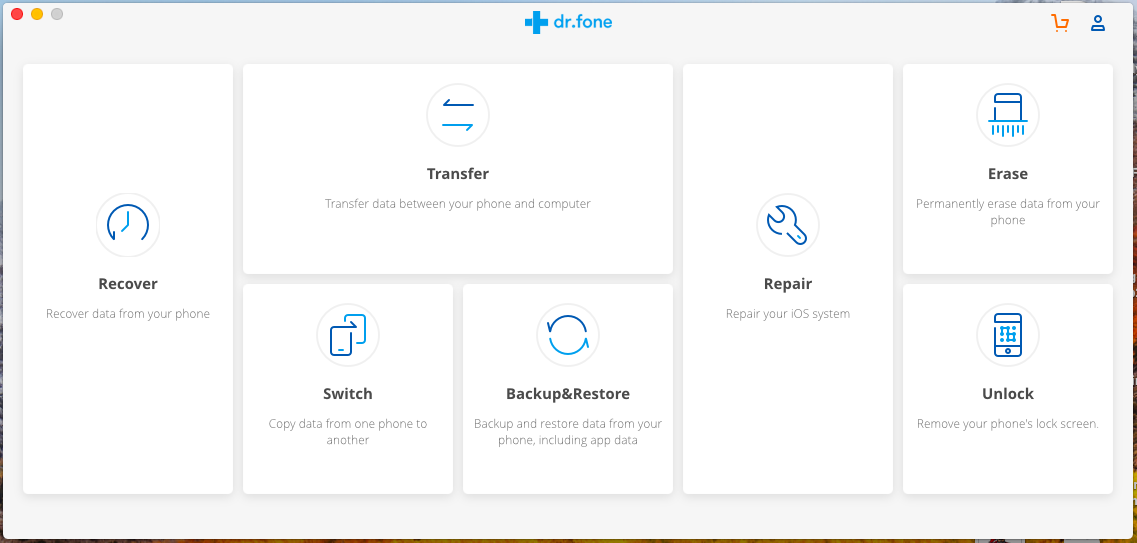 Step 2: Run this application on your computer. Then connect your iPhone, iPod, or iPad to your computer using the USB cable that comes with this device.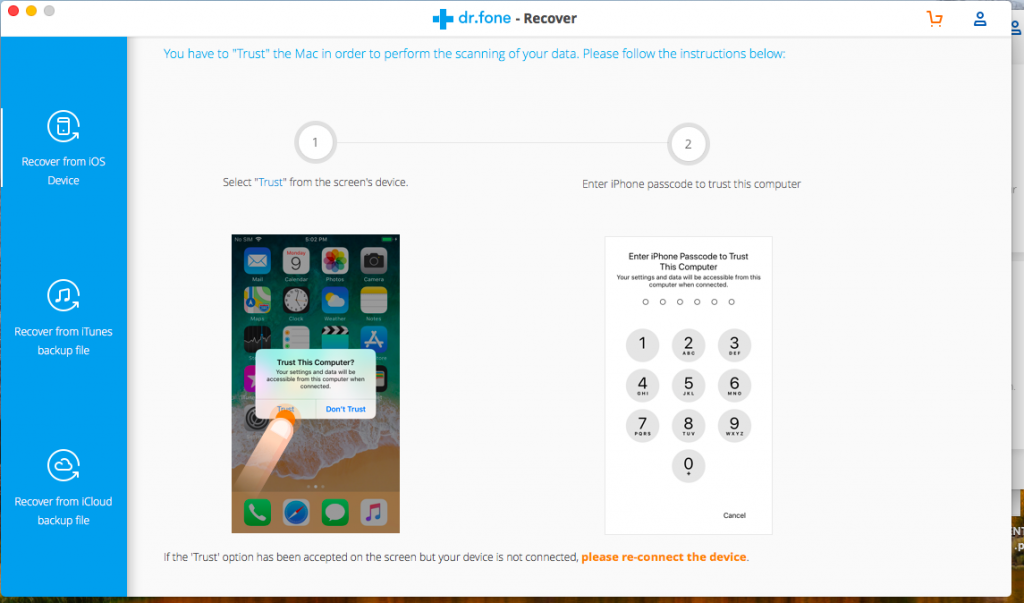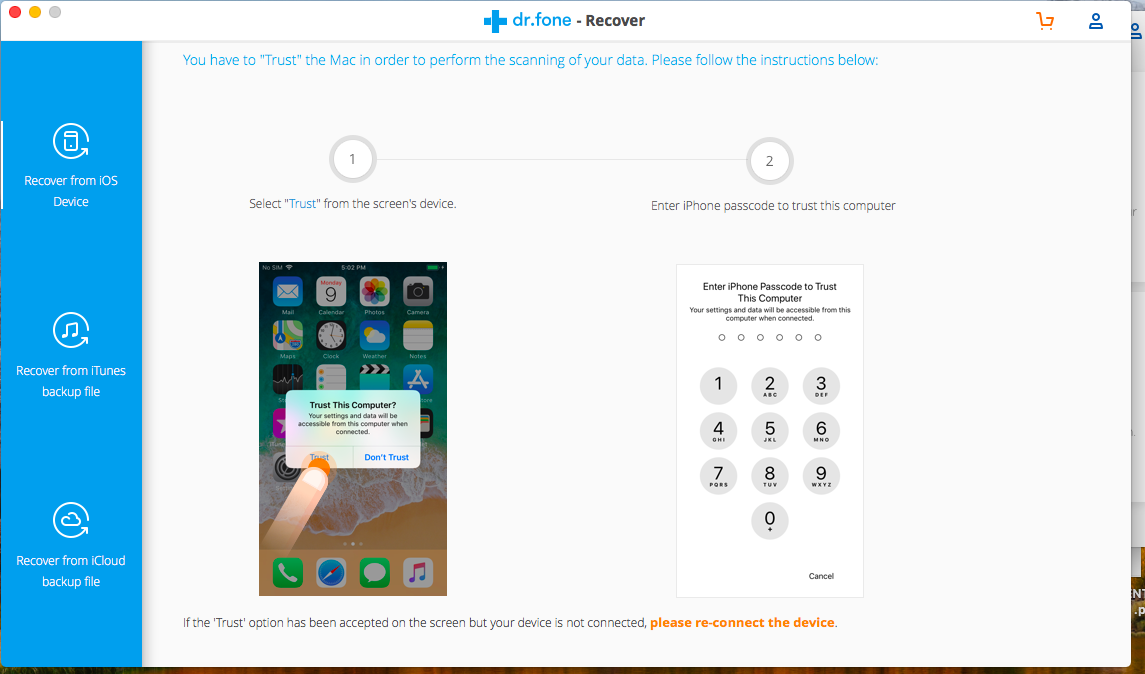 Step 3: The Dr.fone application will automatically identify and connect to your device.
Step 4: When you can see your iOS device on the Dr.fone application, simply hit the "Recover" button. It will start analyzing your iOS device and will display the following window.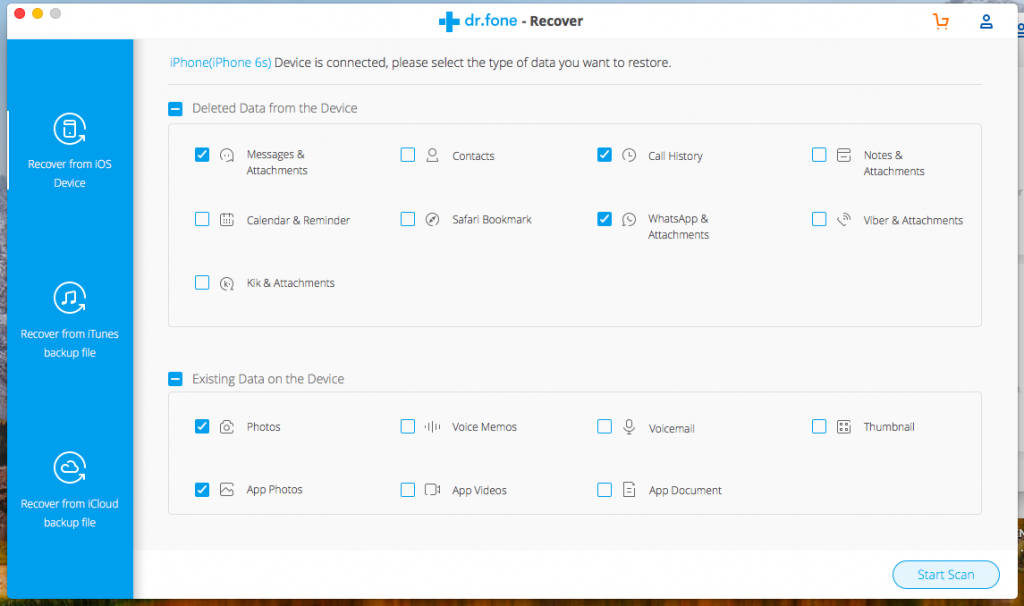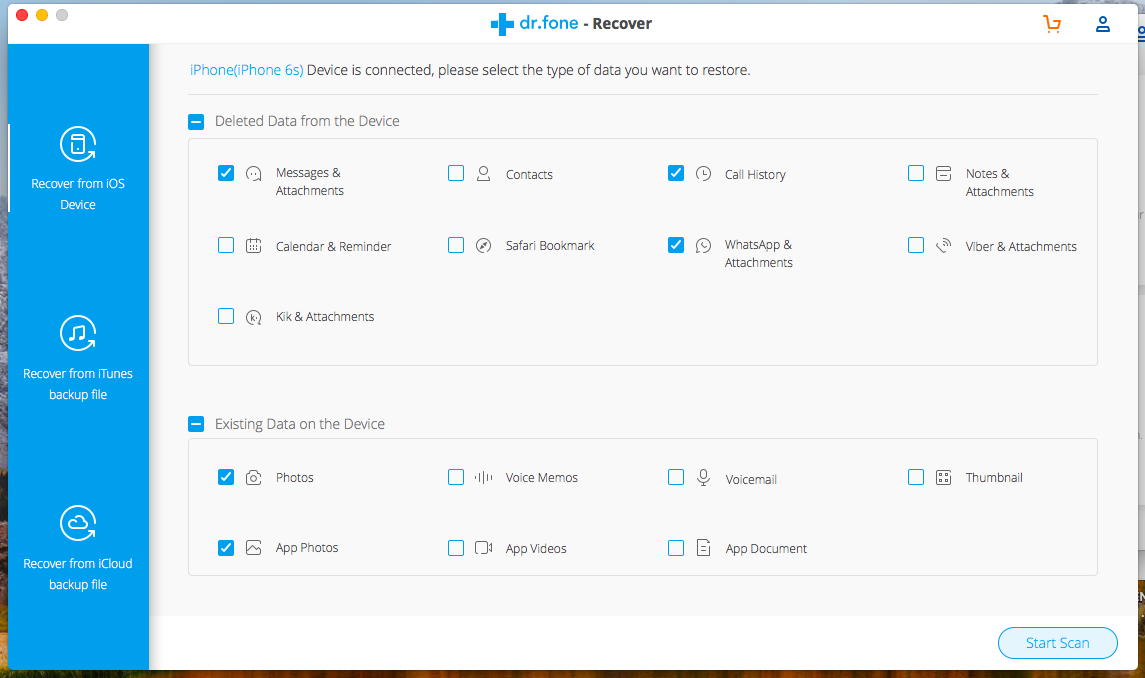 Step 5: Now, select the appropriate types of data that you want to recover from your device and hit "Start Scan".
Step 6: The dr.fone application will thoroughly scan your iOS device to find the lost data. This may take a few minutes depending on the size of data available on your device. While scanning, it will show you the number of items/files, etc that it has found in real time. So if you find the desired data that you were looking for, simply hit pause and the scanning process will stop. This is a great feature that can save a lot of time.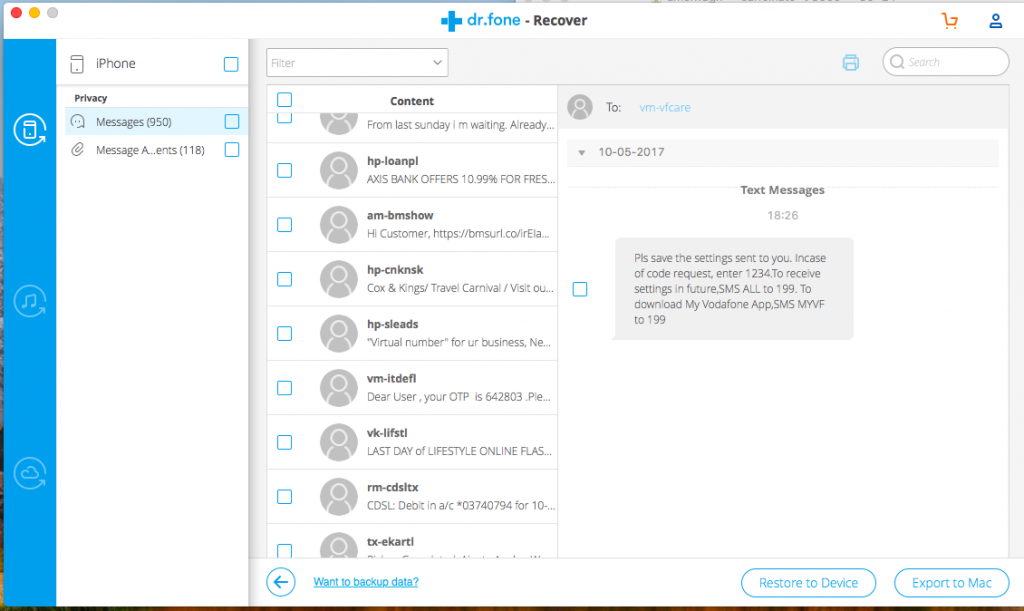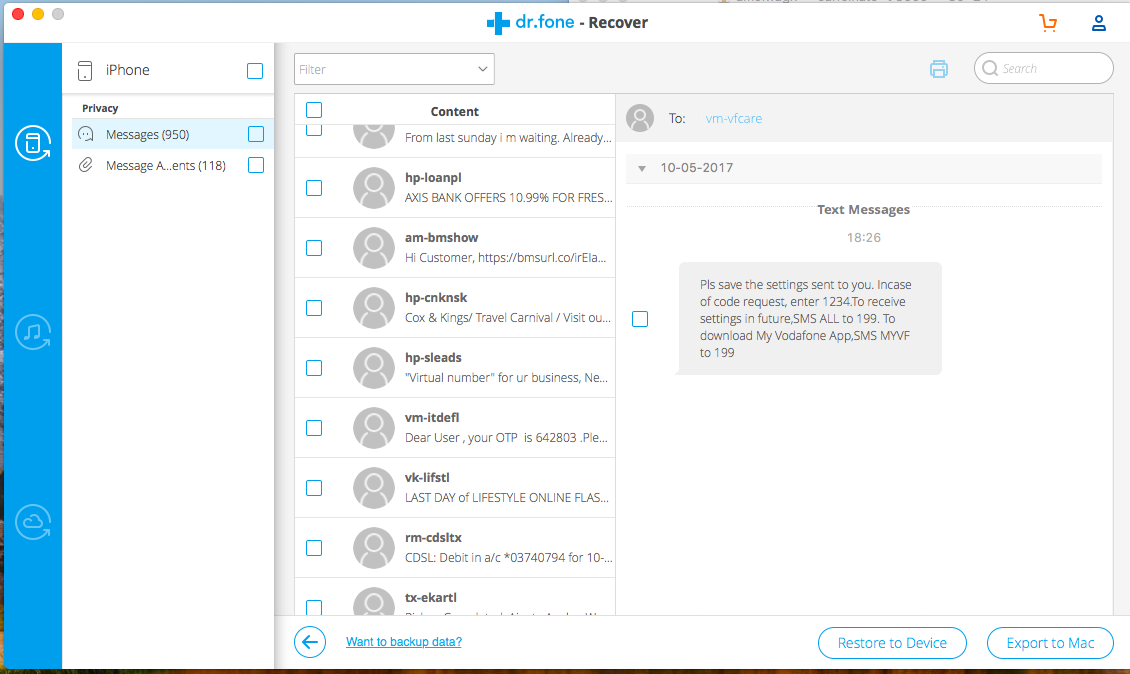 Step 7: The application will generate a detailed scan report once the scanning is done. It will list all the deleted as well as existing data that it found during scanning the device. You can easily filter this report by selecting "Only display deleted items". There are categories listed on the left, by selecting appropriate categories, it will list the data accordingly. This makes finding your deleted data easy and fast. Going a step further, if you remember the name of the deleted file, then simply type this name in the search box given on the top right corner. It will show you the exact file that you were looking for. Select your data accordingly.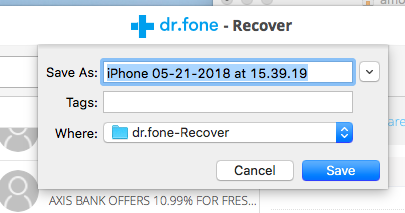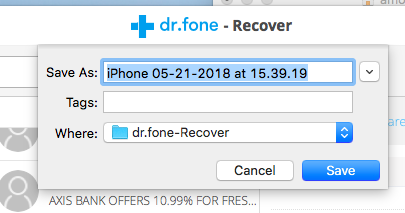 Step 8: Once you've selected the data that you want to recover, hit the "Recover to Computer" button. Your data will be restored to your computer shortly.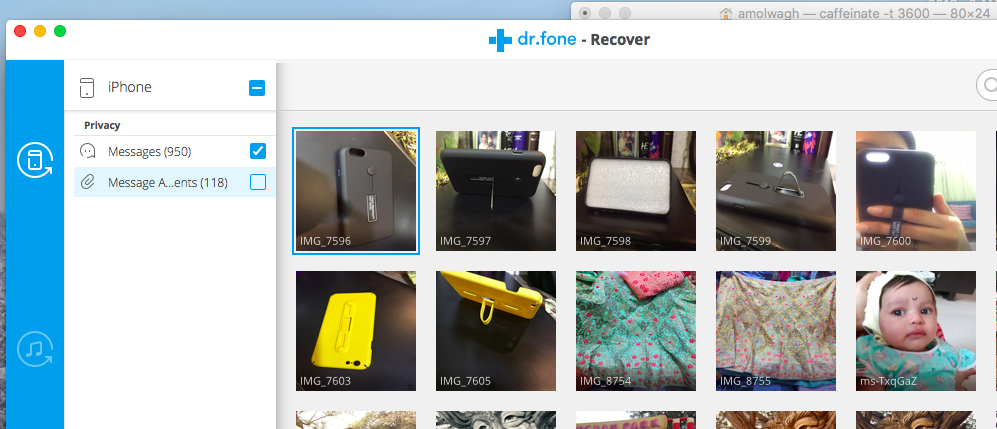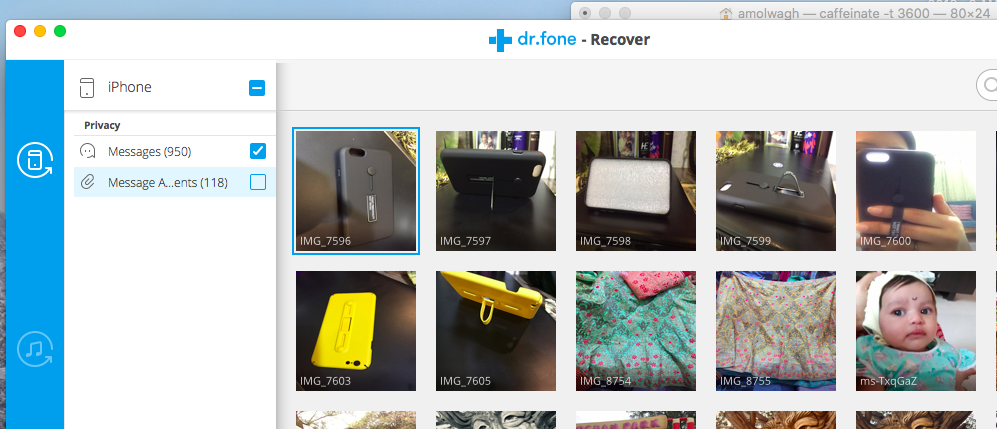 Dr.fone data recovery software retrieves your data quickly especially d the messages, contacts, social content from apps like Kik or Whatsapp.  For photos and videos, you might require more time depends on the number of files and their sizes. Like most recovery tools, you won't be able to recover 100% of your photos data unless you have not overwritten any content at all.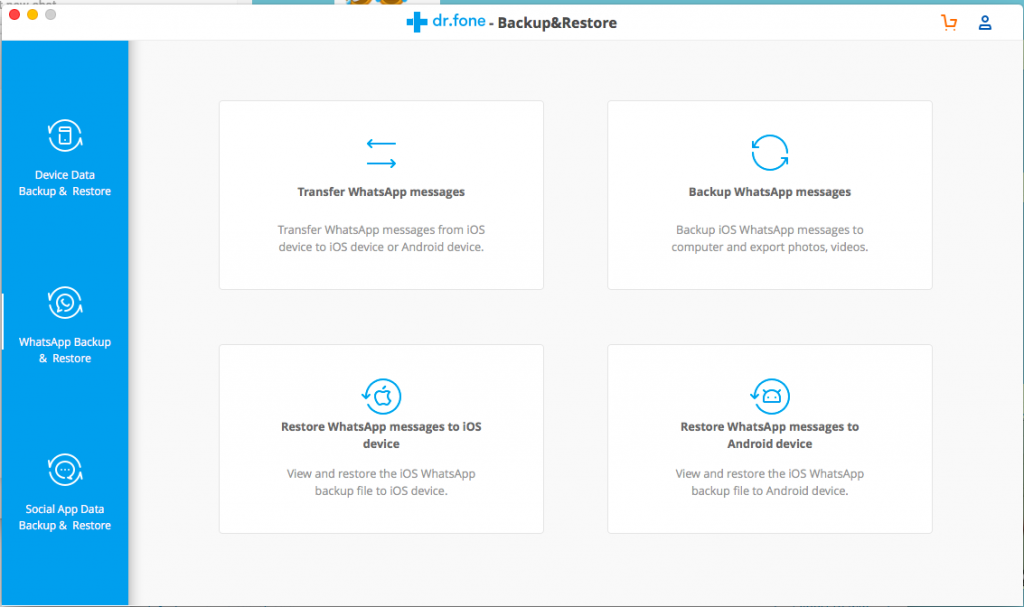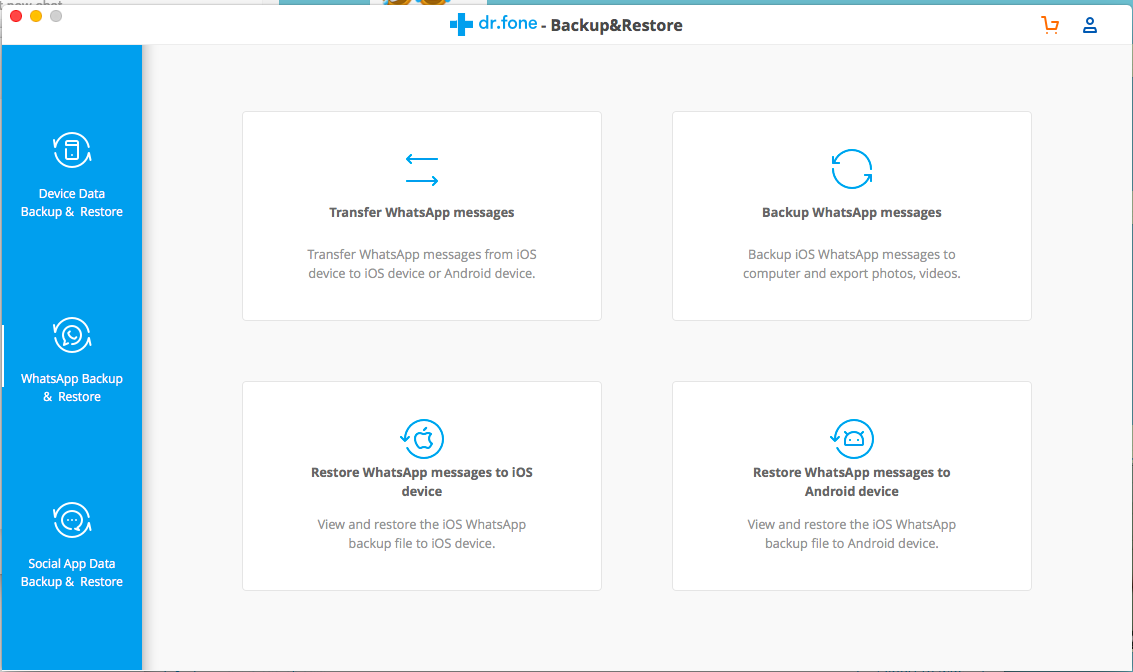 This toolkit offers you variety of small apps for transferring data back and forth between your Mac and iPhone. Switch that allows you to copy data from one iPhone. Unlocker that basically removes the lock screen by erasing your operating system completely and restoring to latest iOS version Make sure you try Unlocker app only when no other option is available to you. Similarly, repair can save your phone from software glitches or temporary issues, but your data will be safe with this one. Some of these apps get installed when you first click on them, and they are good to have at your disposal to protect and recover your iPhone data.
How to recover data from iPhone
Following is the official video from Dr.Fone for iPhone data recovery process. This recovery process is particularly good if your iPhone is stuck at a black screen or showing just the apple logo. You can also use this process if you've accidentally deleted the data or can not go beyond a locked screen.
Verdict
Dr.fone is a reliable toolkit you must have to shield yourself from data loss situations. Its a must have app for every iOS user, and its intuitive user interface is easy to navigate. iCloud Backup and Photo Recovery is also possible with this data recovery software for iPhone, iPad and iPod Touch.
I will highly recommend you go ahead and get its Pro version, so you can unlock all the tools I have mentioned with unrestricted access. Dr.Fone is also available for Windows PC and works flawlessly for android data recovery.