Iomega the leading manufacturer of computer peripherals is now up wit a new portable HDD. Its code name is Skin HDD. The name itself means that the drive comes with a fashionable skins and there will be no more boring case for the HDD.
This drive is drop protected and comes with a free protection suite for your files. Nothing happens to the drive and you data even if the drive falls from 51″ distance. Also the protection suite protects all you files in the drive, along with the online backup option which comes with a free 12 months subscription. It has a limited 3 years warranty with drive and all the preloaded software registration. Its a stylish Icon with the Red Hot Skin Logo design on top along with the Graffiti printing on the Black case. It is very slim to fit in your laptop bag or say your back pocket.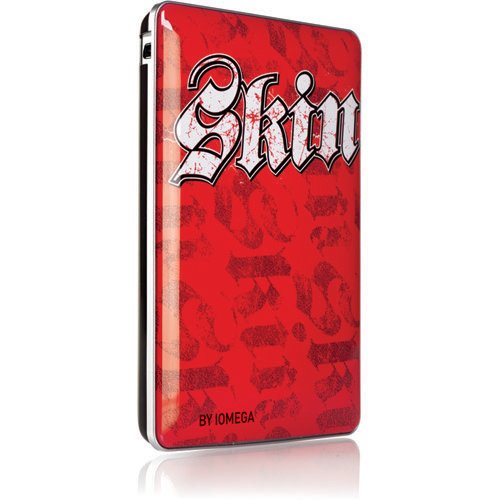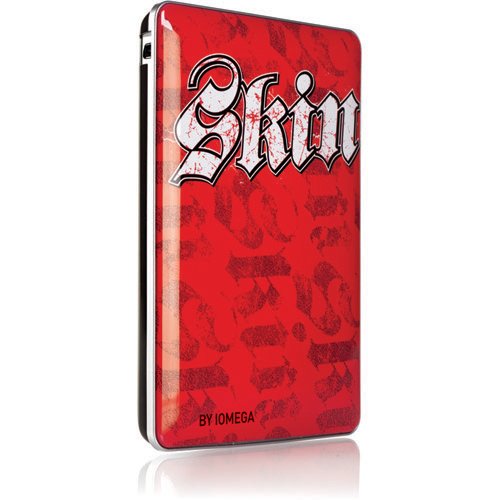 Technical Specification :
Capacity : 500 GB
Interface : USB 2.0
Data Transfer Rate : 480 MB/s
Dimension : Length : 4.9″
Width : 3.3″
Height 0.7″
Weight : 0.34lbs
OS : Windows/MAC/Linux
Type : Portable HDD
Power Supply : USB
Pros :
It has a stylish design and a good capacity. Comes with preloaded software and warranty with registration. It is a very reliable storage and is very fast.
Cons :
Some may not like the Stylish Graffiti Case.
If you like the case and want a fast, slim portable drive, then this one is for you but the you have to spend a little more for this drive to be yours.
Price :
$ 109 and Rs 4,900 in India.