Purchasing a NAS (network attached storage) server would be an excellent choice if you want to broadcast Plex to all of your home's connected devices. By installing the Plex media server on that device, you can broadcast to other devices in your home and consolidate your media library in one place. So, if you're looking to buy a the best NAS Server for Plex in, following are the finest enclosures available right now.
Best NAS Server for Plex
If you are seeking the finest NAS for home usage, you have a lot of options. You may pick from entry-level devices with one or two drive bays as well as long-lasting four-bay models.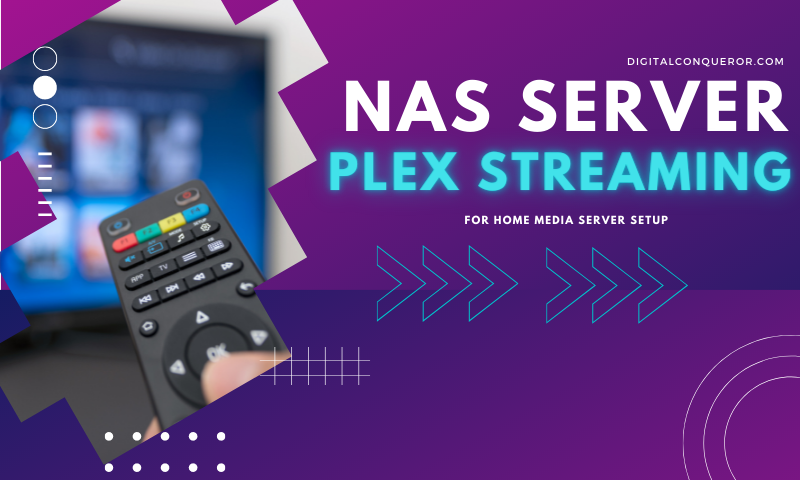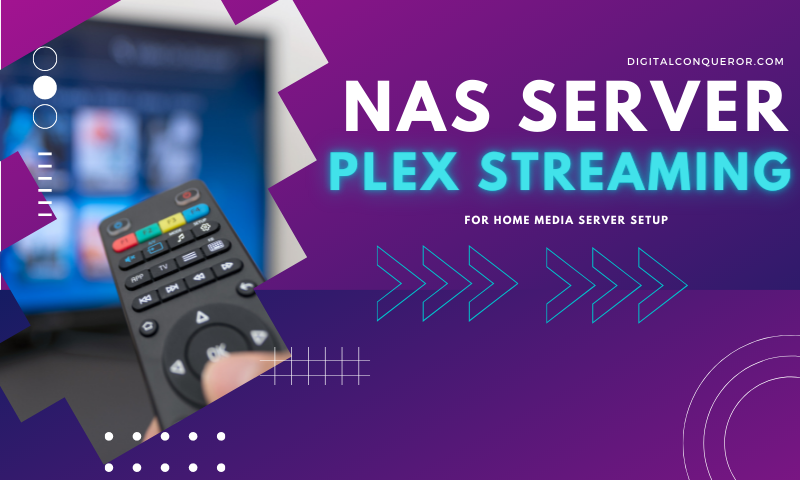 However, there seem to be a few extra factors to take into account if you want to find the finest Plex server. One reason is because Plex transcoding requires a lot of CPU power, therefore you should look at NAS enclosures with strong chipsets. The largest NAS producers, Synology, QNAP, and ASUSTOR, thankfully provide devices optimized for Plex media streaming. Also having multi drive structure lets you configure advanced backup features like RAID. So considering everything, following are our recommendations for the best NAS servers for Plex media streaming.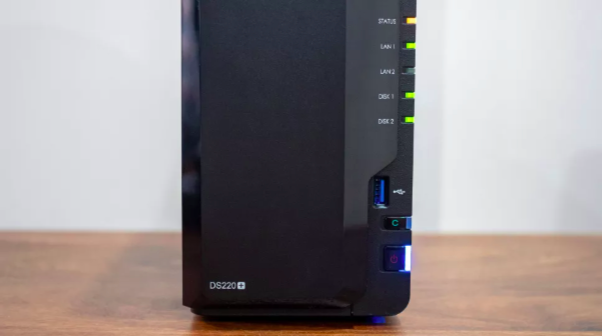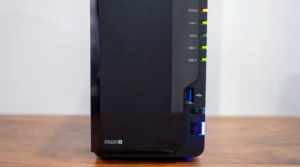 The DiskStation DS220+ from Synology is a fantastic option because it has two bays, an Intel Celeron J4025 processor, and it is capable of handling native Plex streaming. Additionally, it has the capability of transcoding files to enable playback on target devices lacking the necessary codecs. For reference, if you're watching a movie on an iPad but the tablet doesn't have the necessary codecs, Plex will automatically transcode the content on the NAS and give a version that the iPad can play. The DiskStation DS220+ is currently the greatest NAS for Plex streaming that money can buy. In daily utilization, it handled Plex streaming and transcodes very smoothly. It includes two disk bays and all the necessary wiring connectivity.
The NAS has two drive bays that can accommodate 16TB of storage each, bringing the total storage to 32TB. It is powered by an Intel Celeron J4025 chipset and has 2GB of RAM with the option to add another 4GB. You can bridge the DS220two +'s Gigabit Ethernet ports with Link Aggregation in order to double data transmission. The DS220+ is the best NAS for home usage overall, especially if you want a powerful media server, and it also has two USB 3.0 connections.
Particularly effective as a Plex media server is the DS220+. Installing and configuring the service only takes a few minutes, and it is excellent at streaming your locally stored video library to all paired gadgets on your wifi network. The DS220+ is the best solution for Plex because it effortlessly performs 1080p transcodes and can transcode 4K material if necessary. With the best software in the business, Synology lets you do much more than just stream your Plex library. The DS220+ easily performs automatic data backups, and it also lets you host your personal email, audio, video, and VPN servers right from the NAS. It is our number of suggestion as the best NAS server for Plex media setup if you're on a budget.
Price: $299 | Buy on Amazon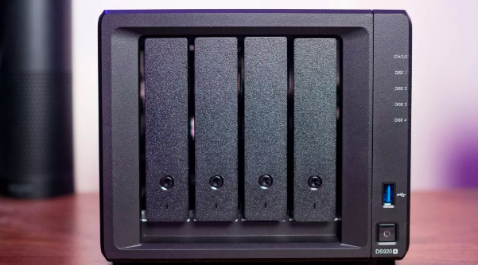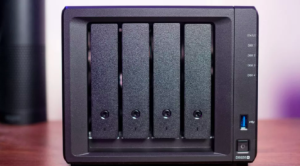 With a few significant changes, the DiskStation DS920+ builds on the same framework as the DS220+. If you want to convert 4K media or transfer your Plex library but need more bandwidth, this NAS is the best option. You get four drive bays that can each accommodate up to 64TB of storage, a faster Intel Celeron J4125 CPU, 4GB of RAM, M.2 slots for SSD caching, and four M.2 slots. There are two USB 3.0 connections, two dual-Gigabit Ethernet connectors, and an eSATA port at the back.
For streaming 4K entertainment to your devices, the DiskStation DS920+ is the best option. If you're using an older device without the most recent video codecs and containers, the NAS can decode the file because the DS920+ supports 1080p and 4K transcodes well. Additionally, as 4K files have a bitrate of over 100Mbit, you'll need to take network bandwidth and storage into account when playing 4K files on your home network.
The DS920two +'s Gigabit Ethernet connections come in handy in this situation, as well as the four drive bays with a total storage capacity of 64TB should be more than enough for the majority of customers.
Price: $559 | Buy on Amazon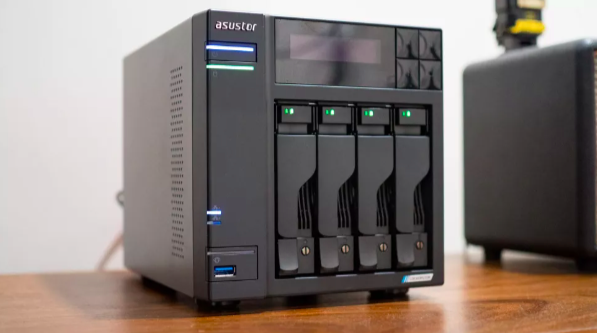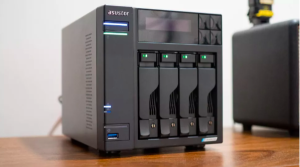 If you seek multi-Gigabit networking, Asustor's Lockerstor AS6604T is a great option. The NAS boasts strong hardware that is perfect for Plex, but what really sets it apart is the dual 2.5 Gigabit Ethernet connections on the back. Additionally, the NAS has an HDMI port that enables direct connection to a TV or monitor, and the Intel Celeron J4125 is capable of handling Plex 1080p, and 4K transcodes. The four disk bays can contain combined 80TB of storage out of the box, which is more than adequate for even the most ardent users.
You also receive 4GB of RAM. The NAS supports Plex natively, and Asustor offers a suite of tools that enable direct streaming to Twitch or YouTube, making the AS6604T a credible choice for video producers as well.
Price: $554 | Buy on Amazon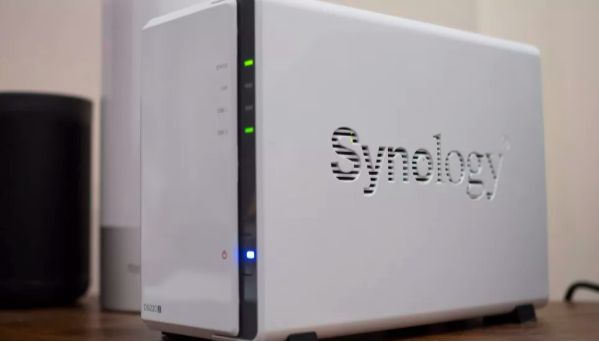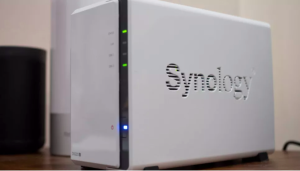 What if all you want is a cheap NAS that streams files from Plex to your devices but doesn't care about 1080p/4K transcoding? The DiskStation DS220j is your best choice in that case. The NAS comes equipped with the Realtek RTD1296, 512MB of RAM, a Gigabit Ethernet connection, and two USB 3.0 ports. It also has two drive bays. Although it isn't the quickest NAS available, it works just well with Plex and streams content to your devices. Although you lose out on transcoding, this is a fantastic choice for direct streaming.
The DS220j is a particularly excellent pick because of the affordability it gives, as well as the implication that it has many of the same solid software capabilities as Synology's more expensive models. The DS220j is now difficult to beat if you're searching for a cheap Plex media server. You may create a powerful media server in your home which can broadcast Plex to all of the connected devices by combining the NAS with a couple 4TB IronWolf hard drives.
Price: $189 | Buy on Amazon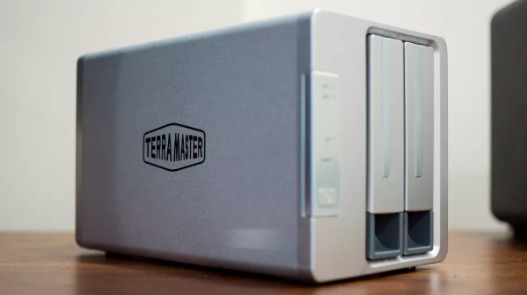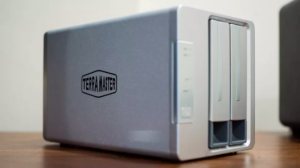 If you want a bargain-oriented NAS enclosure for Plex, TerraMaster, a well-known manufacturer specializing in the value market, is a good option. The NAS contains 2GB of RAM and is powered by an Intel Celeron J3355 chipset. Additionally, the two drive bays may accommodate 32TB of storage altogether. The F2-221 features two USB 3.0 connections and two Gigabit Ethernet ports.
The F2-221 also comes with a good selection of software capabilities, but what makes it stand out is the ease with which it can transcode 1080p material and stream 4K files. As I mentioned above, the lack of a 4K transcode is not particularly significant in this case. The F2-221 is an excellent overall option if you don't require some of the features that are more productivity-focused and are looking for value. You can put up a fantastic Plex server with only some 4TB IronWolf hard drives and a NAS.
Price: $443 | Buy on Amazon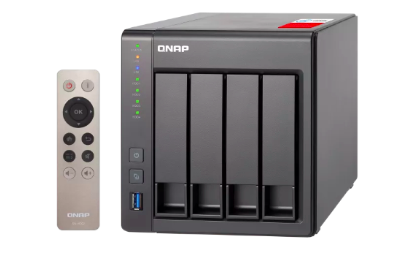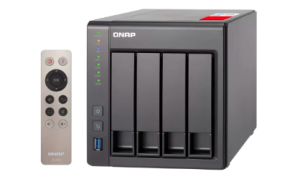 The TS-451+ from QNAP is a dependable workhorse that excels at the fundamentals. The NAS is equipped with an Intel Celeron J1900 chipset, 2GB of RAM, an HDMI port for linking it to your TV, and remote control as standard equipment. The NAS effortlessly performs Plex 4K streaming, and you also get hardware 1080p transcoding.
You won't have to worry about running out of storage on this NAS because it has four USB 3.0 connections, two Gigabit Ethernet ports, and four bays that can carry up to 64TB of storage in total. On the NAS, you also receive a respectable selection of software options, including the ability to back up media and run virtual computers. You are getting good value for what you are ultimately spending here.
The software interface doesn't appear as contemporary as what you get with Synology, which is the one drawback. A couple 8TB or 6TB IronWolf drives are all that are required to get a robust Plex media server up and running.
Price: $554 | Buy on Amazon
Synology NAS DiskStation DS1522+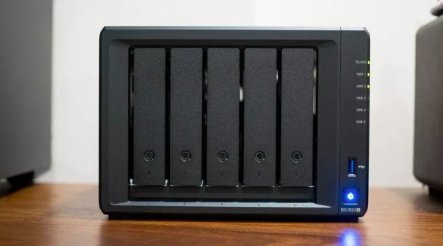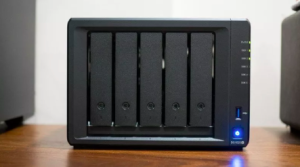 If you're searching for a larger NAS server for Plex, the DiskStation DS1522+ is a great option. The available hardware is more than sufficient for Plex 4K transcodes, you can fit a lot of storage in the five drive bays, and it will be useful for a lot longer because of the other capabilities. The 5-bay NAS has an AMD Ryzen R1600 processor, 8GB of RAM out of the box, and native storage expansion support for up to 80TB. The two eSATA connectors, which allow you to connect up to 10 extra devices, are a distinguishing feature.
The DS1522+ is an attractive option because of its extensibility, and Plex benefits greatly from its performance. There were no issues with on-the-fly 4K multimedia transcoding, and the back has four Gigabit connections. If you're looking for a high-end enclosure for Plex streaming, the NAS is a terrific overall choice because it has two M.2 slots for SSD caching and can be configured as RAID 1 NAS.
Price: $699 | Buy on Amazon
Why Plex is an efficient media Server
A quick summary of Plex is that it is a free media server application that catalogs your media library and makes it accessible for streaming on all of the connected devices in your home. For a few reasons, it is frequently regarded as the greatest media server available. The first is that it works with almost every ecosystem, including Android, iOS, Windows, macOS, Android TV, all streaming dongles, and the majority of smart TVs. In essence, Plex may be installed on every device you possess.
Plex is also excellent at organizing media. It automatically inserts high-resolution album art, covers, trailers, and metadata while categorizing your movies, TV episodes, and music into the appropriate categories. Additionally, because the content is streamed locally over your home network, your internet bandwidth expenses are not affected.
The Ideas NAS Server for Plex?
The DiskStation DS220+ is now your best choice if you're wanting to purchase a NAS server for Plex streaming. With two Gigabit Ethernet connections, strong software capabilities, and updated internal technology, the NAS is an alluring device in its category. It covers all the essentials. The DS220+ comes with integrated support for Plex's media server, and you can download the Plex client (for streaming videos) on almost any platform. While the DS220+ excels at streaming Plex files in 4K, it also includes hardware-assisted 1080p transcodes that function adequately.
The DS920+ is still a fantastic option if you need a little bit more power or additional drive bays, but the DS1520+ wins my endorsement because of its extensibility and five drive bays. Both the DS920+ and DS1520+ perform excellently at transcoding Plex 4K, and both NAS servers have more than enough software features for the majority of household customers. Additionally, Asustor's Lockerstor AS6604T checks all the right boxes for multi-gigabit networking. You may connect it directly via HDMI to a TV or monitor, and it has two 2.5GbE ports.