Which NAS is the best for your Mac?
When it comes to safeguarding your Mac, choosing the right NAS Drives for Mac is crucial. Prioritizing data security and control, NAS devices offer a reliable alternative to public cloud services like Google Drive or Dropbox, ensuring the safety of your data while maintaining full control.
You have a variety of choices for backing up your Mac. You might be familiar with DVDs, external hard drives, and USB flash drives. These are frequently used for data backup, however, they have some restrictions. You must also exercise caution to prevent wear and tear.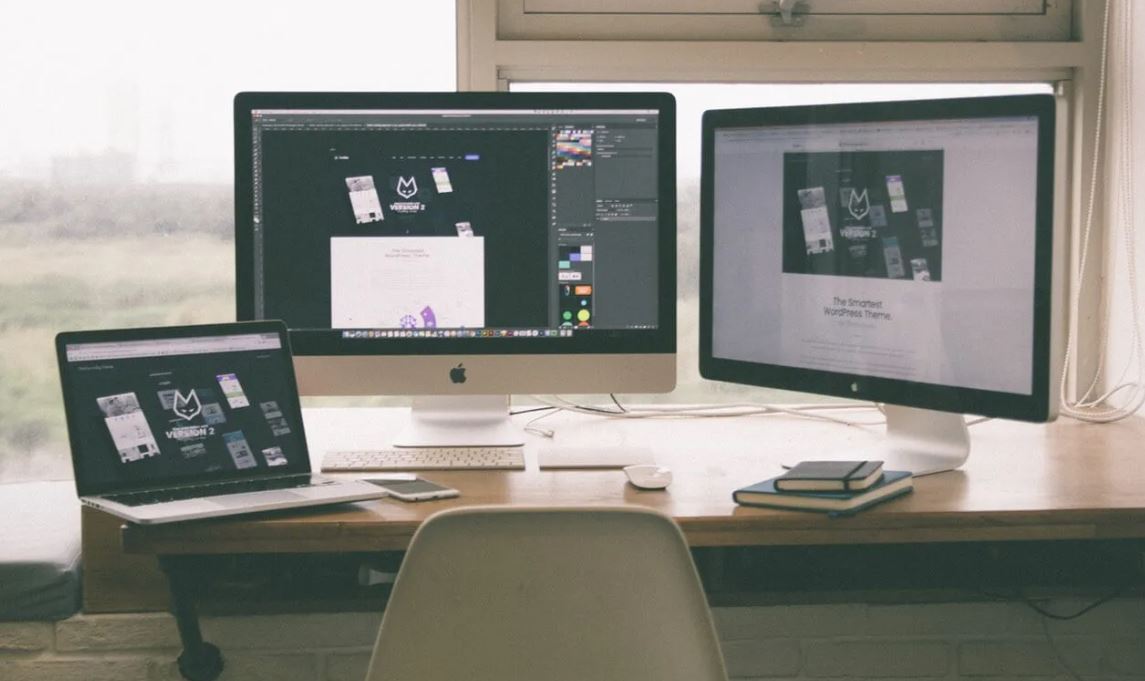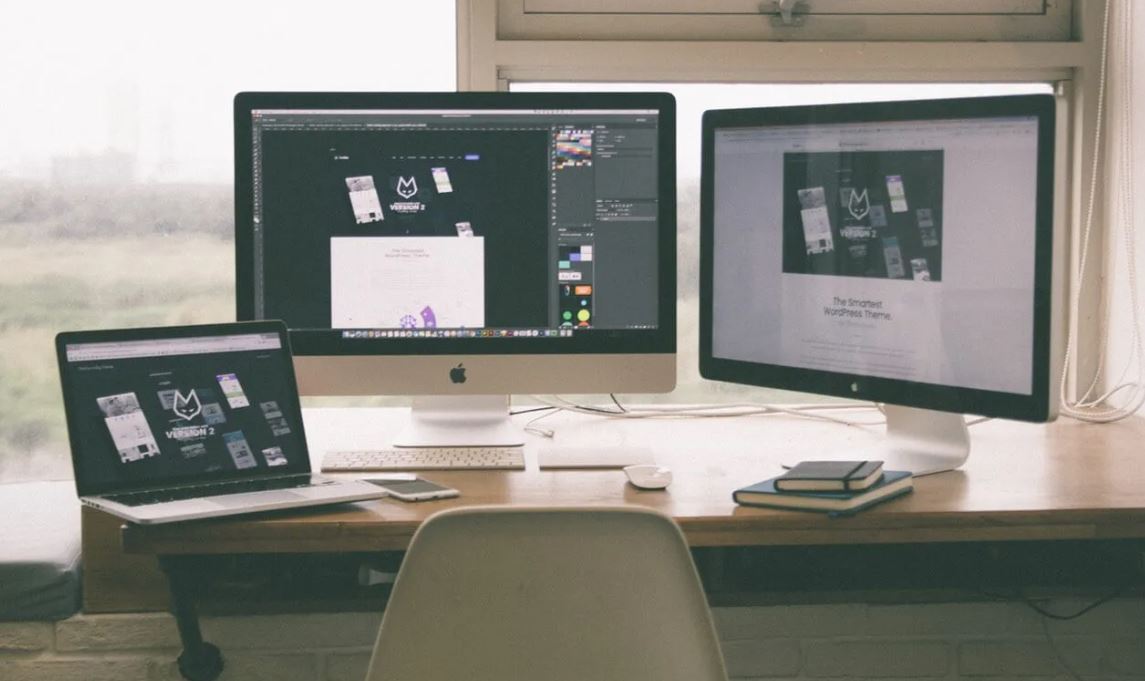 Direct-attached storage devices like flash drives can be replaced by cloud storage services including Google Drive and DropBox. You can access your data via cloud services from any device, including your Mac or iPhone. Even iCloud, Apple's cloud service for Apple devices is available. These cloud services' fundamental flaw is that you don't have complete control over your data.
For businesses that need a private cloud to store sensitive data, a NAS is an ideal choice. The advantages can make a NAS worthwhile even if you only use it at home. Depending on your setup, you can use the internet to access your NAS from any computer or device in the world.
NAS is the best solution for Mac users to increase storage capacity and transfer data across networks. But it can be challenging to determine what you'll need, given the wide range of NAS solutions available for both home and commercial use. Here are some suggestions for making the most of NAS for Mac users, as well as a rundown of the top 14 NAS choices available right now.
Best NAS Drives for Apple Macbooks and Pro Workstations
To settle the debate about the best NAS Drives for Mac users, we reviewed dozens of products from the top manufacturers, and the following are our recommended Apple NAS drives:
1. Western Digital 8TB My Cloud EX2 Ultra
The best NAS for Macs overall, according to our list, is the Western Digital 8TB My Cloud EX2 Ultra. This NAS system has comparable excellent characteristics to other more expensive NAS systems, including a competitive 1.3GHz processor and 1GB of RAM. Two disk bays already have 8TB of storage installed. If you ever need extra storage, upgrade this system to support up to 28TB of capacity.
With the supplied software, this device is simple to set up and has fundamental security features like encryption. You can boost data redundancy with RAID support to guarantee the security of your files. You get two USB 3.0 ports and a gigabit ethernet interface for physical connections. The EX2 Ultra NAS is the best option overall for Macs.
Recent Price on Amazon: $383 | Buy Now
2. BUFFALO LinkStation 210 2TB 1-Bay NAS
Reliable NAS system installation doesn't need to be pricey. The BUFFALO LinkStation 210 2TB 1-Bay NAS has a good feature set and is fairly priced. Thanks to its gigabit ethernet interface, SSL encryption, and backup software, this NAS offers similar advantages to more expensive systems.
There is already 2TB of storage installed, so you don't need to install additional hard drives. Simply plugging it into your router is all necessary to get started. It is also simple to set up, thanks to a free smartphone app. The Buffalo LinkStation 210 makes it simple to get started with your first NAS system at such an attractive price point. Also, because it is already Mac compatible, you can indeed effortlessly set up this NAS with your MacBook.
Recent Price on Amazon: $129 | Buy Now
3. Synology 8 Bay DiskStation DS1821+
A trusted name in data storage is Synology. The Synology 8 Bay DiskStation DS1821 is your solution if you're searching for a highly adjustable choice. You are responsible for adding and setting up your hard discs with a diskless architecture. This strategy, though, has advantages and disadvantages.
This one is one of the few NAS devices with M.2 slots for NVMe solid-state drives. Additionally, there are three direct-connect USB 3.0 connectors and four ethernet interfaces that each operate at 2.5GBe. Overall, it is one of the most potent diskless NAS systems available is the DiskStation DS1821. You can add a significant quantity of storage thanks to the freedom to configure your discs.
Up to ten 18TB, hard drives can reportedly be installed in the DS1821+, according to certain users. If you require a lot of storage, the expansion options are worthwhile even though the price range is higher.
Latest Price on Amazon: $1181| Buy Now
4. BUFFALO TeraStation 3420DN 4-Bay Desktop NAS
The BUFFALO TeraStation 3420DN 4-Bay Desktop NAS is one of the most secure NAS systems available. With 256-bit encryption and a closed operating system, this NAS is the perfect answer for those looking for a secure storage system. Threats from viruses and malware are reduced since the built-in security disables 3rd-party applications from executing.
This NAS also offers a convenient storage configuration. It is preconfigured with four 2TB hard drives in RAID 5, which gives you 6TB of usable space and data redundancy. Additionally, the included software lets you create a hybrid cloud with Amazon S3, DropBox, or OneDrive.
Your drive bays are kept secure by the TeraStation 3420DN by being locked up. You can be certain that nobody in the office will tamper with the hard drives thanks to a front panel lock. Overall, this NAS is a great option for users who are concerned about security.
5. WD 24TB My Cloud EX4100 Expert Series 4-Bay NAS
Western Digital offers the "Expert Series" of high-performance NAS for individuals that require the fastest data transfer rates. The EX4100 is a more potent NAS system than other options on our list because to its 1.6GHz processor and 2GB of RAM. Faster components will guarantee that your system won't lag when you need it most.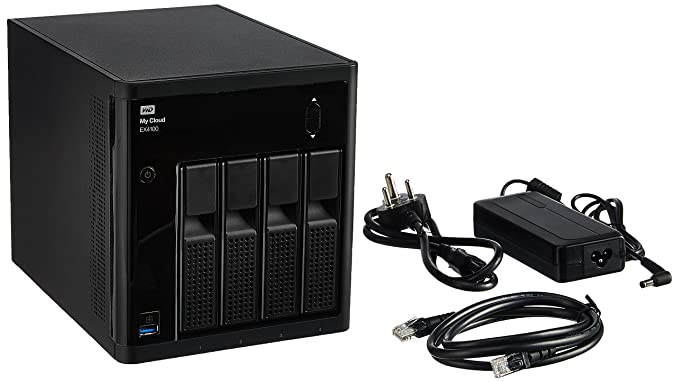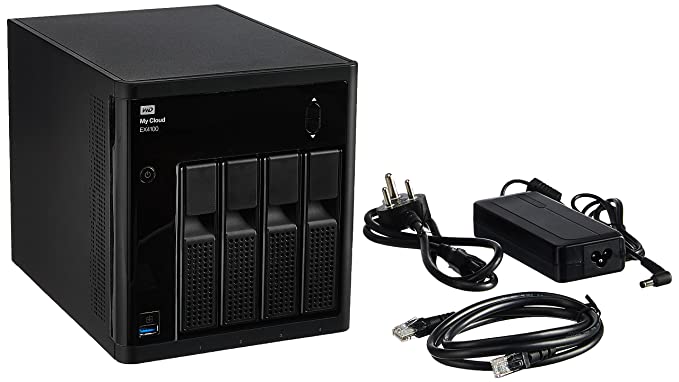 The EX4100 offers an incredibly high capacity and is still upgradeable because it comes pre-configured with four 6TB hard drives in RAID 5. This NAS is the largest on our list, with a total storage capacity of 24TB, making it ideal for customers with the highest demands. This system is simple to set up on your network thanks to its multiple USB and ethernet connectors.
The cost of a high-performance NAS like this is its main drawback. This box already has hard drives compared to comparably priced diskless NAS systems. Western Digital's EX4100 Expert Series NAS is a good investment if you want the best usability, capacity, and performance.
Latest Price on Amazon: $1099| Buy Now
6. Drobo 5N: NAS drives for Mac
It features a 5-bay array, so you can use external cards to upgrade the storage significantly. Doing so can increase the storageto a maximum of 64TB. This NAS disc makes up for its lack of storage value with features. It includes battery-backed memory and BeyondRAID, which automatically protects your data from power outages.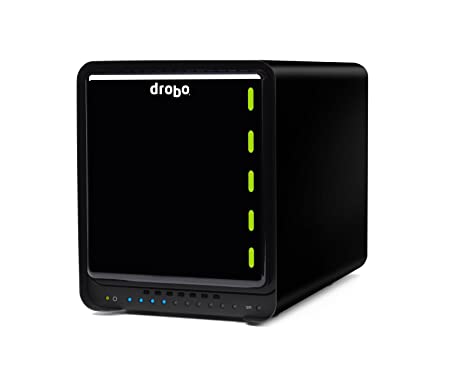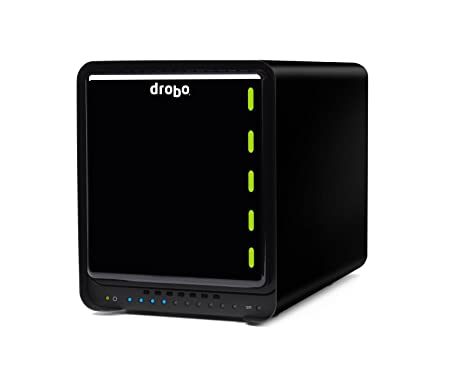 It has a modern design, supports Time Machine, and has the myDrobo and Drobo Pix platforms for data management already built in. I think the Drobo 5N would be an even better NAS drive at home than in the office. In terms of functionality, design, and price, it is more corporate-oriented than personal.
7. Netgear ReadyNAS RN516 Enterprise Class NAS
This NAS drive is specifically designed for businesses and organizations. It is the best option for business settings with a large budget because of everything about it, including the design and features. The drive's ability to prevent data loss is definitely its most noteworthy feature.
It promises to be able to safeguard private digital assets, including client databases, financial statements, and other sensitive archive information. It is intended for law firms, hospitals, insurance companies, and real estate offices. In other words, if your business prioritizes Macs and wants the finest possible data safety and storage throughout your organization, this drive is for you!
Latest Price on Amazon: $5400| Buy Now
8. Noontec TerraMaster – Best Cloud Server and NAS For Apple Mac
The Noontec TerraMaster NAS for Mac was built with a sturdy aluminum alloy and included quiet fans to disperse heat. The NAS has a dual-core Intel Celeron processor clocked at 2.41 GHz and 2GB of RAM to provide an adequate transfer speed of 100MB/s, while the PCs and router need Ethernet ports clocked at 1000MB/s.
A wide variety of applications, including a file server, an FTP server, an email server, etc. are supported by the NAS. You must choose WD or SEAGATE HDDs if you want better outcomes with this NAS. With this, you may use two bays to store up to 20 TB of data on SATA drives.
Latest Price on Amazon: $379| Buy Now
9.

ioSAFE: Secure Data from Fire and Water
Searching for ioSafe NAS for Mac is a unique solution providing additional fire and water protection. Design and technology that is water- and fire-resistant can tolerate being submerged in water for up to 72 hours and sustain a fire of up to 1550 F for up to 30 minutes.
It is gorgeous black and functions well with Macs and PCs. Therefore, it is the perfect purchase if you require high-capacity cloud storage to retain and secure data for small businesses or at home. It features two bays where 8TB HDDs with RAID protection can be added.
Your experience is improved by the cutting-edge dual-core processor's faster data transfer rate. The signs show whether or not the HDDs are functional. Additionally, a USB connector is provided for adding data using a pen drive or a mobile device. Internet data transfers are also an option. ioSAFE . A complete Home NAS 2023 solution is offered for for your Mac devices, and you get installation assistance as well.
Latest Price on Amazon: $549| Buy Now
10. QNap the Best NAS for Mac
The QNap NAS for Apple Mac is built with high-tech features like 4GB DDR3 RAM and an Intel quad-core Celeron processor. It also has six bays where you can add six HDDs for a tons of storage.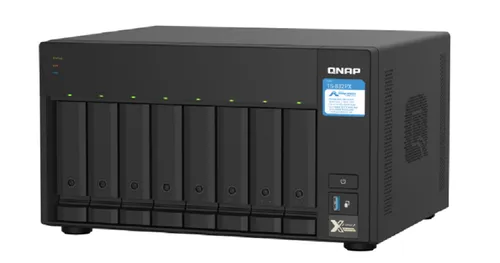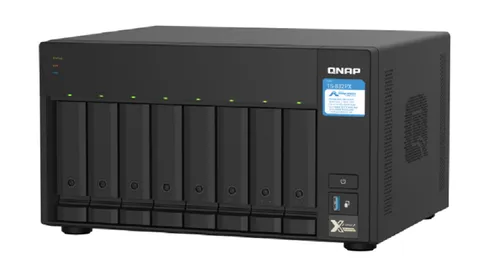 Small business centers most likely utilize it to store and distribute data anytime, anywhere. This NAS incorporates USB Type-C for rapid transfers and indicators showing various functionalities. The USB-C connection on the Apple iPhone 11 Pro and iPhone 11 Pro Max makes connecting USB-C devices to these smartphones simple.
Latest Price on Amazon: $641| Buy Now
11. Asustor NAS
You've seen a lot of NAS up to this point; Asustor is another. The Asustor AS6208T is equipped with the quickest Intel Celeron Quad-Core for faster and safer interactions between the devices. It comes with 4GB of memory, which can be expanded to 8GB. Additionally, it has every standard I/O interface, such as a 4GB Ethernet Port, USB 3.0, USB 2.0, and eSATA, to make it simple to connect hard discs and external devices.
Latest Price on Amazon: $383 | Buy Now
12. QNAP 6 Bay NAS
Customers highly praise QNAP's 6 Bay NAS, which makes transferring data across devices comfortable and straightforward. They increased the speed by adding the Gigabit Ethernet RJ45 and the Quad-Core Intel Core i3 Processor with 4GB DDR4 memory. Additionally, the QNAP offers small business users a reliable backup solution that makes it easy to store data and folders. You can use the PLEX Integration to access 4K movies and TV shows for seamless playing and storing of files and folders.

Latest Price on Amazon: $383 | Buy Now
13. TerraMaster Plex Server
Although TerraMaster F5-221 has a predecessor and successor, F5-221 completely suits your needs and budget. The system has 2GB RAM with a super-fast 200MB/s reading and 190MB/s writing performance, which can be expanded to 4GB at your convenience. For faster performance, HDD of 2.5-inch and 3.5-inch can be installed; in terms of hardware, the exterior has been built with tough material to fend off dust and scratches. For the safe transfer between the devices, it employs AES encryption.
Latest Price on Amazon: $383 | Buy Now
14. Apple AirPort Time Capsule
Apple's AirPort Time Capsule is next on the list of the finest network-attached storage for your Mac. All of your data, including images and movies, is seamlessly transferred to the NAS using AirPort Time Capsule when used with Time Machine. The most recent Wi-Fi 802.11ac offers dual-band capabilities and is used for rapid data transfer. You have the option of 3TB or 2TB of storage.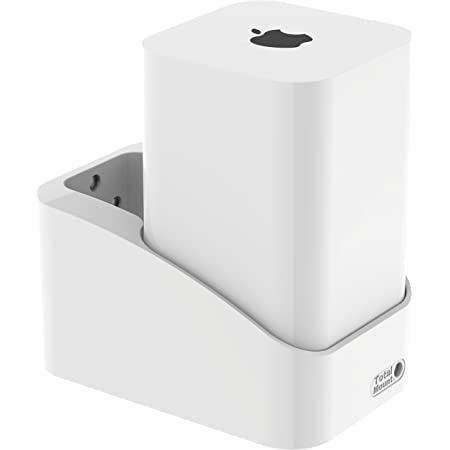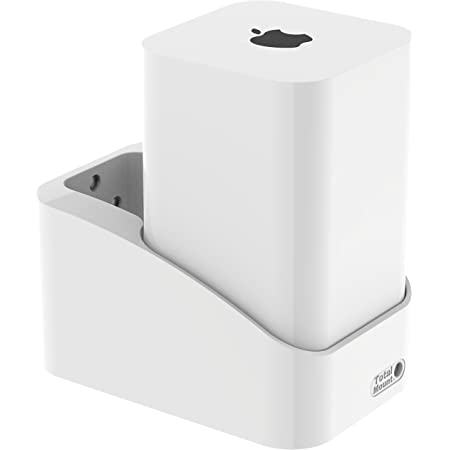 Latest Price on Amazon: $383 | Buy Now
FREQUENTLY ASKED QUESTIONS(FAQS)
1. Why is NAS so costly?
Everyone relies on NAS to store and enable quick access to their entire data collection from a single location, from small businesses to massive corporations.
For an additional cost, several businesses provide users with ready-to-use, plug-and-play NAS. If you don't want to spend the extra money or effort putting one up, you can build your own NAS. In terms of data security, NAS is finally—and most importantly—faster, better, and more dependable.
2. How Long Does a NAS Last?
The model, quantity of discs, data, and use of the NAS all affect its lifespan. Another critical factor to how well it is maintained is how well it is organized and handled; like any other electronic, it would operate for one more year than its lifespan if it is well-held.
The NAS typically lasts for three to five years, and the risk gradually grows as time passes. As a result, pay attention to the timing and update or upgrade the NAS as necessary.
We hope you found this blog on NAS Drives for Mac informative and helpful. Stay tuned for more tech insights!