The advanced features of current laptops go hand-in-hand with the most demanding video games. Why not get the most out of them? These days a good gaming laptop is a machine just as valid as the best desktop tower in terms of offering hours and hours of entertainment. You just need to choose the game that allows you to take advantage of its best features.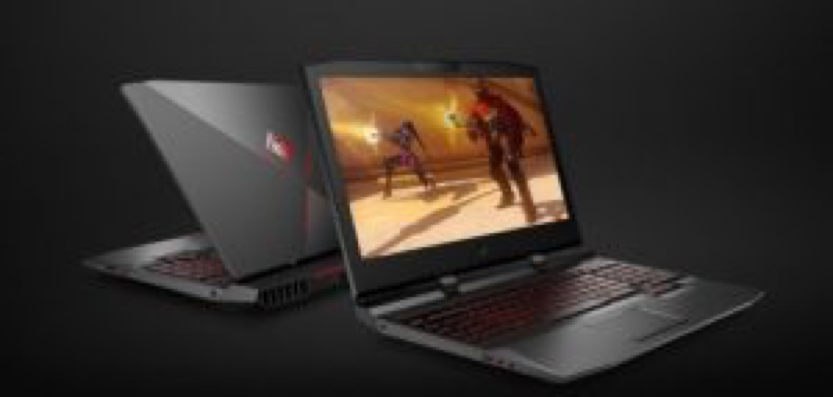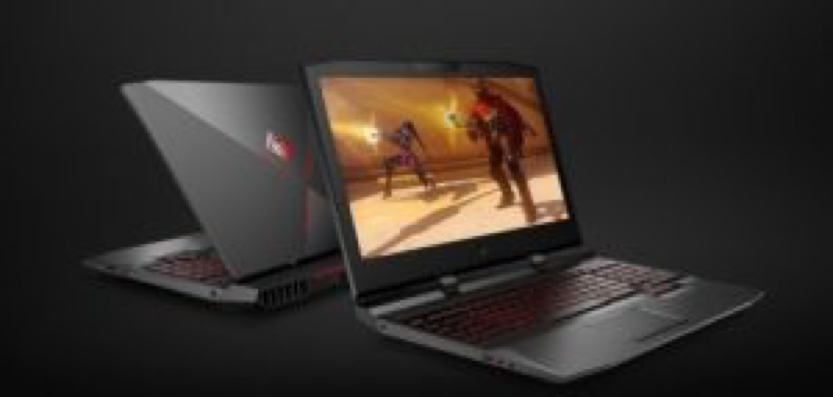 As an example, here are five games that will become five unique experiences before your eyes. You can choose between a battle royale in which only one can remain standing, the latest translation of Star Wars to the world of shooters, one of the greatest promises of virtual reality, a high-quality role-playing game, or driving the most luxury sports cars on the planet.
PlayerUnknown's BattleGrounds
Abbreviated as PUBG, this revolutionary release has ended up changing what is understood by online gaming.
And why is PUBG so different? In terms of technological demands, it isn't an excessively demanding game. But it does have some particulars that make it a challenging experience for some players. We have controls to shoot, to drive vehicles, to sail– and even to swim, clearly-, to look at a map and give directions, and then there are the stocktaking controls.
This point is especially relevant because the managing of inventory and the speed of looting– picking objects up from the ground- and changing equipment is vital to survive. The armored pieces and weapons mark the development of the game in the majority of the cases, as a good online multi-player. This is where keyboards with specific macro buttons and keyboards with elevated response shine, as is the case with the OMEN 17 by HP.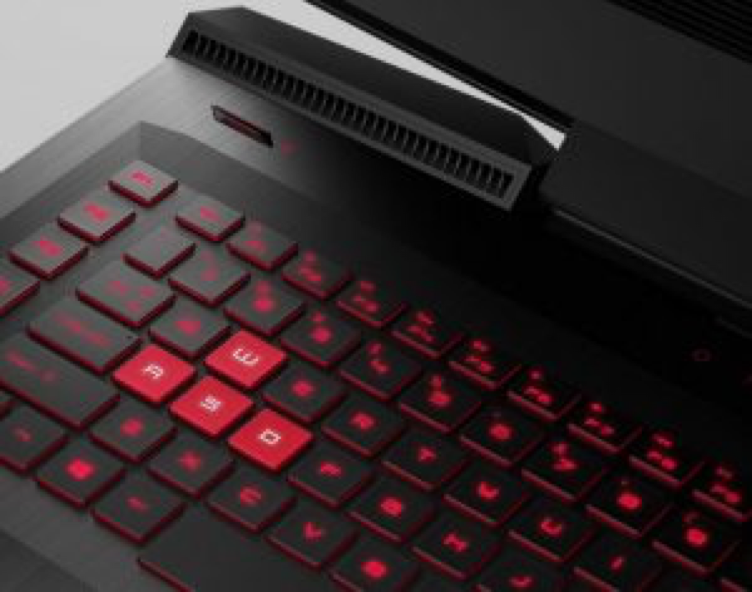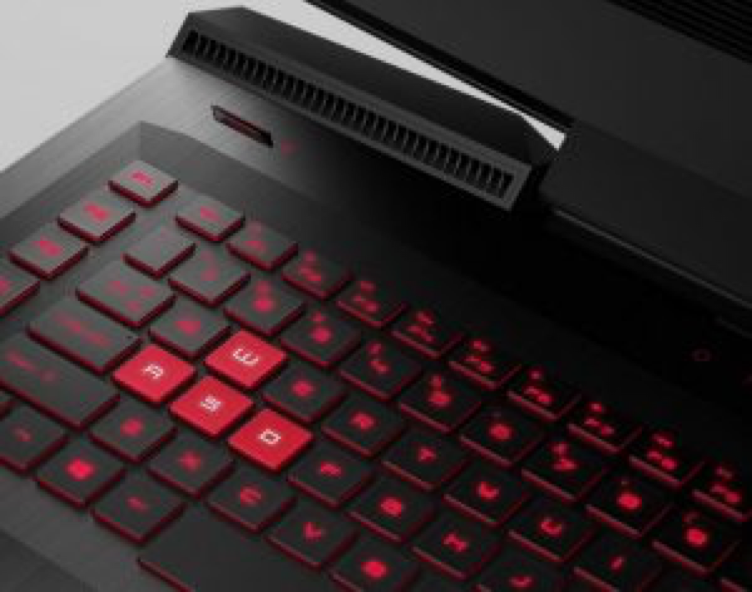 Because this is the central key for PUBG: its online crowding. You are one against 99. You are one player who lands by parachute on a deserted island and has to make a way to survive among the rest. Therefore, you need a good Internet connection, not only in terms of bandwidth, but also in input lag and ping– that is to say, in latency measured in the milliseconds that the computer delays in sending and receiving the communication signal with the internet server.
Star Wars Battlefront II
This isn't the first time we have talked about the magnetic power and influence of this pop saga. What makes this video game different than the rest of the products, movies and comics is that now we are the ones who determine the development of the story, the true protagonists. And this story is narrated with amazing production values, worthy of the best movie of the saga.
But this first-person shooter game demands of series of resources in order for us to be able to prevail against our rivals. First of all, the speed of the mouse. Have you thought of a competitive model? The genre of FPS is definitely one of the most demanding at the level of responsiveness, so just any mouse is not worth using.
Secondly as this article specifies, we will need to have a high-quality graphics card. Nothing better to put your gaming unit to the test. The re-creation of the Star Wars universe would be inferior otherwise: to play with UHD resolution a GeForce GTX 1070 graphics card is recommended. The price of excellence. Nothing you can't combat with a superb OMEN X by HP.
Fallout 4 VR
The war never changes. If you have heard those words before, surely you know what game we are talking about. Fallout 4 VR has recently been adapted to virtual reality, and of course, to be able to play with minimum guarantees you need a laptop equipped to execute the standards of VR.
Bethesda Game Studio's adventure, winner of more than 200 Best Game of the Year awards in competitions like DICE or BAFTA, was born of the eternal flames of a post-nuclear wasteland. But let's not give any spoilers beyond the obvious: if anything needs to be clear it is that to play we need some minimum requirements that are by no means negligible.
The recommended specifications call for an Intel Core i7 processor, 16 GB of RAM and a GeForce GTX 1080 graphics card. Demands that can only be satisfied by the most powerful gaming laptops (the OMEN X by HP comes with a Core i7-7820HK, worthy of a good desktop unit). In exchange, this translation into virtual reality converts the visor into a sharp world populated by ghouls, giant scorpions, looters, mole-rats… Walking through the wasteland isn't exactly a bed of roses.
Divinity: Original Sin 2
And if Skyrim in virtual reality doesn't satisfy you as the perfect experience, the best role-playing game of the year will do it with no doubt. Developed by Larian Studios, Divinity: Original Sin 2 is the typical launching that ends up as the immediate classic in all of the betting pools. It didn't come preceded by a lot of media pomp, but according to the specialized press it has stood out as the best-written and most-immersive RPG of the whole year. And that's saying a lot.
It's true that one inevitable requirement is to have a high-quality keyboard. You will move yourself quite a bit but mostly you will do magic, you will cast spells on yourself and your characters. You need to know WASD keyboards perfectly and be able to manage commands in record time.
Luckily, there are laptops that translate the experience of the most professional mechanical keyboards. The whole range of OMEN by HP have mechanical keyboards with sensitive response and metallic feel. And something very important to be able to concentrate no matter the time of day (or night): back-lit RGB with different levels of configuration.
We know it sounds a little old-fashioned to say "real games are played with a keyboard," but in this case it is certainly true. Larian hasn't even transported its game to consoles. And a large majority of the time, the result using a controller is unsatisfactory.
Forza Horizon 3
In the middle of so much shooting, skirmishing and jumping —here it would be fitting to point out the very notable Assassin's Creed: Origins— sometimes one just wants to climb into a category S race car and drive along the coast at 300 km/h. This is the dream converted to reality promised by Forza Horizon 3, blurring the scenes of Australia in a digital setting that could be confused with authentic scenes.
This open world racing game, developed by Playground Games and Turn 10 Studios was born to be played with an HDR screen and 4K resolution. Why do we say that? Easy: its design assets have been created from scratch to export to 4K resolutions. The pure pixel, from the development studio to the home monitor, supposes the purest form of visual representation.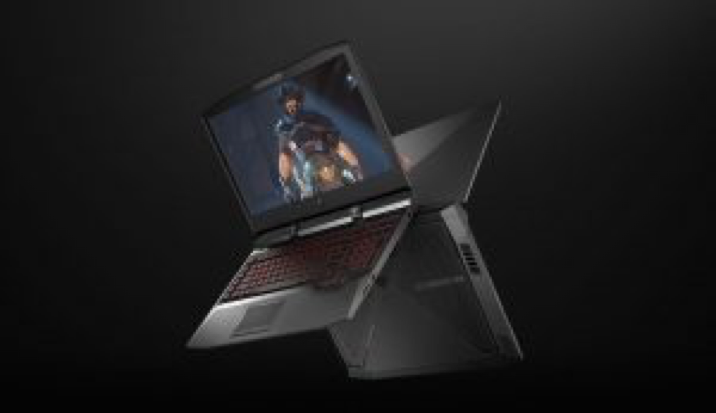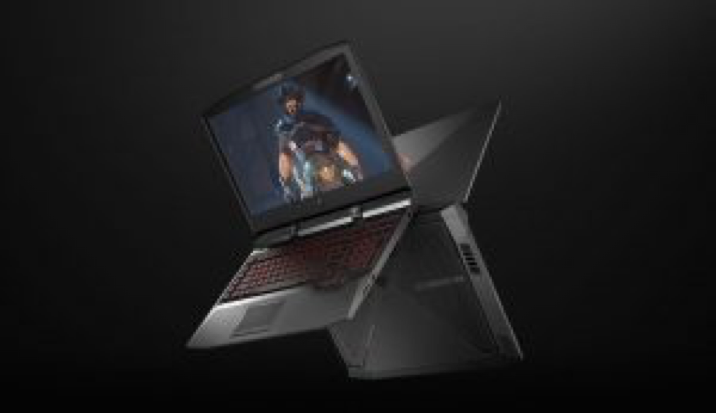 There are a lot of driving games. And many of them are worth playing. But not all of them are able to re-create the rich lighting system, where the drops of rain are colored by the sun's rays, where the leaves are carried by the wind and the range of blacks reaches completely opaque when night falls. It is amazing to see and to play, to feel the steering wheel and the keyboard.
Systems like the previously-mentioned OMEN X allow it: we can opt for 4K with 120HZ or 1080p with a high refresh rate, but in any case we would be talking about a 17-inch screen with Nvidia G-Sync- the popular vertical synchronization technology. To play like that is to take a step forward in immersion and the re-creation of virtual spaces. But someone who is inclined to buy a gaming laptop isn't content with less.