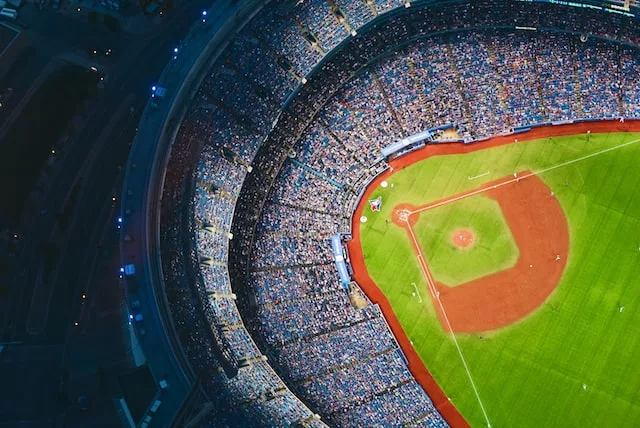 SOURCE: Photo
If you're a sports fanatic and you have an analytical mind, the chances are that daily fantasy sports (DFS) games will capture your imagination. DFS games are peer-to-peer, pitching you against fellow sports enthusiasts to see who can pick the top-performing team.
DFS isn't anything like conventional sports betting. You're not trying to 'beat the house'. Instead, you're looking to pick athletes or players that can outperform those selected by fellow sports fans. If you select the top-performing team, you'll go on to win a cash prize. DFS has become big business in recent years, with people scouring the latest data and analytics to try and gain an edge over the competition.
If you're intrigued by the idea of playing DFS games and trying to use your knowledge of your favorite sports to win prizes, read on as we explore the best DFS games and operators in 2023.
DraftKings – Flash Draft and Single-Game Showdown
DraftKings is one of the original DFS sites and it has still managed to retain its position as one of the most popular operators. That's despite branching out into conventional sports betting too, with its online sportsbook now the most recommended brand by OddsChecker based on the strength of the welcome promotions and its wealth of licenses across the US.
Draft Kings' Flash Draft games are very fun, with a time-limited draft and in-game multipliers to add an extra dimension. If you're interested in a specific sports game, enter the Single-Game Showdown and select the players you expect to perform best from both teams – within a salary cap, of course. There's also In-Game Showdowns that you can enter mid-game, with real-time drafts happening for the second half of contests.
FanDuel – Beginner Contests and Live Snake Drafts
FanDuel is another brand that launched around the same time as DraftKings. It has cemented its position as a DFS giant, with massive prize pools and creative games for newbies and seasoned players to enjoy. Speaking of newbies, FanDuel's Beginner Contests are one of the best features offered at this site. Experienced players are barred from these competitions, which means you'll have as good a chance as all the other beginners.
FanDuel's Snake Draft games are one of the most high-octane options and are best suited to seasoned DFS players. In these contests, you'll have to draft a line-up in real time. You'll get 30 seconds to make each pick, so you'll have to be impulsive on occasions and go with your gut instincts.
PrizePicks – Flex Plays and Power Plays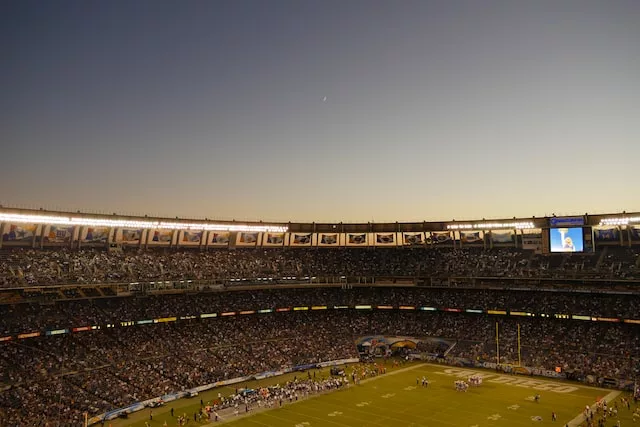 SOURCE: Photo
PrizePicks are one of the newer entrants to the market. They offer two different types of DFS games to play – Flex Plays and Power Plays. Flex Plays are considered the lower-risk version of the two games. Even if a couple of your selections lose, it's still possible to win with a Flex Play. A 6-Pick Flex Play will pay out 25x multipliers for six correct picks, but you can double your money with one wrong pick and get around half your initial entry fee back with two bad picks. For example, you might opt for an NFL Flex Play and pick Patrick Mahomes to get over 10.5 projected points in his next game for the Chiefs.
Fortune favors the brave with PrizePicks' Power Plays DFS games. If you're feeling super confident about your selections, you can take a 4-Pick Power Play. You can land 10x multipliers on your initial entry fee by making four correct picks. This time, however, even if one of your picks is a flop, you'll stand to lose all your entry fee. Which one you choose depends how risk averse you are as an individual.
Underdog – Pick'em and Best Ball Contests
Underdog launched its services as recently as 2020, in Brooklyn, New York. Underdog Fantasy is now available in at least 41 US states, bringing several clever DFS games to our screens – and some huge potential payouts to boot.
Their Best Ball Contests are where the big money is at. Draft your team and pitch it against other like-minded managers. Submit your draft, and your team is locked in place with no trades or waives possible. At the end of the season, the total points scored by your team will determine whether you're a winner or loser. It's a great "set and forget" option if you're short on time. There's also Pick'em games, which are designed for you to play head-to-head against other players. The Over/Under game requires you to select Over/Under on multiple totals. The more you get right, the bigger your potential multiplier.