In line with the vision of elevating customer experience, BenQ ZOWIE, in collaboration with MVP retail store, opens India's second ZOWIE Experience Zone in Hyderabad.
Mr. Rajeev Singh, Managing Director of BenQ India, said, "India's professional gaming landscape has been growing at a rapid pace. With the help of ZOWIE Experience Zone, we are aiming to spread awareness and showcase our commitment to support professional eSports enthusiasts. It becomes critical for us to make our product portfolio accessible for a personalized experience by providing a platform for professional gamers to understand the product and its true potential. We are confident that BenQ will carve a place of its own amongst eSports enthusiasts in Hyderabad."
BenQ Zowie's eSports monitors come equipped with Dynamic Accuracy (DyAc) technology which maintains clarity during in-game movements thereby ensuring a smoother experience. In addition to this, Zowie offers a built-in Black eQualizer for visual clarity in dark scenes of a game without overexposing the bright areas that help gamers to acquire targets easily and offers viewing comfort in gameplay. BenQ Zowie also offers an exclusive Color Vibrance technology, to tune preferred color tone and make color grading more defined.
ZOWIE Experience Zone in Hyderabad will display XL series monitors including XL2546 & XL2411P. ZOWIE XL-series monitors are equipped with up to 240Hz static refresh rate and native 1ms response time. It would also be the first one to display ZOWIE's upcoming RL2755T console eSports monitor which features static 75Hz refresh rate & native 1ms response time.
ZOWIE will also demonstrate its exclusive product range of Gaming Gear Peripherals for a hands-on experience. Gaming gears will include Zowie's gaming keyboard Celeritas II, offering an optimal and more precise pre-travel, with the optical switches, which allow players to avoid double key presses. In addition, ZOWIE will also be displaying CAMADE and VITAL among its range of products. CAMADE is an adjustable cable management device, which guarantees that the cable does not get entangled while moving the mouse, while VITAL comes equipped with an intuitive touch panel to make real-time adjustments based on different environments, game titles and personal preference.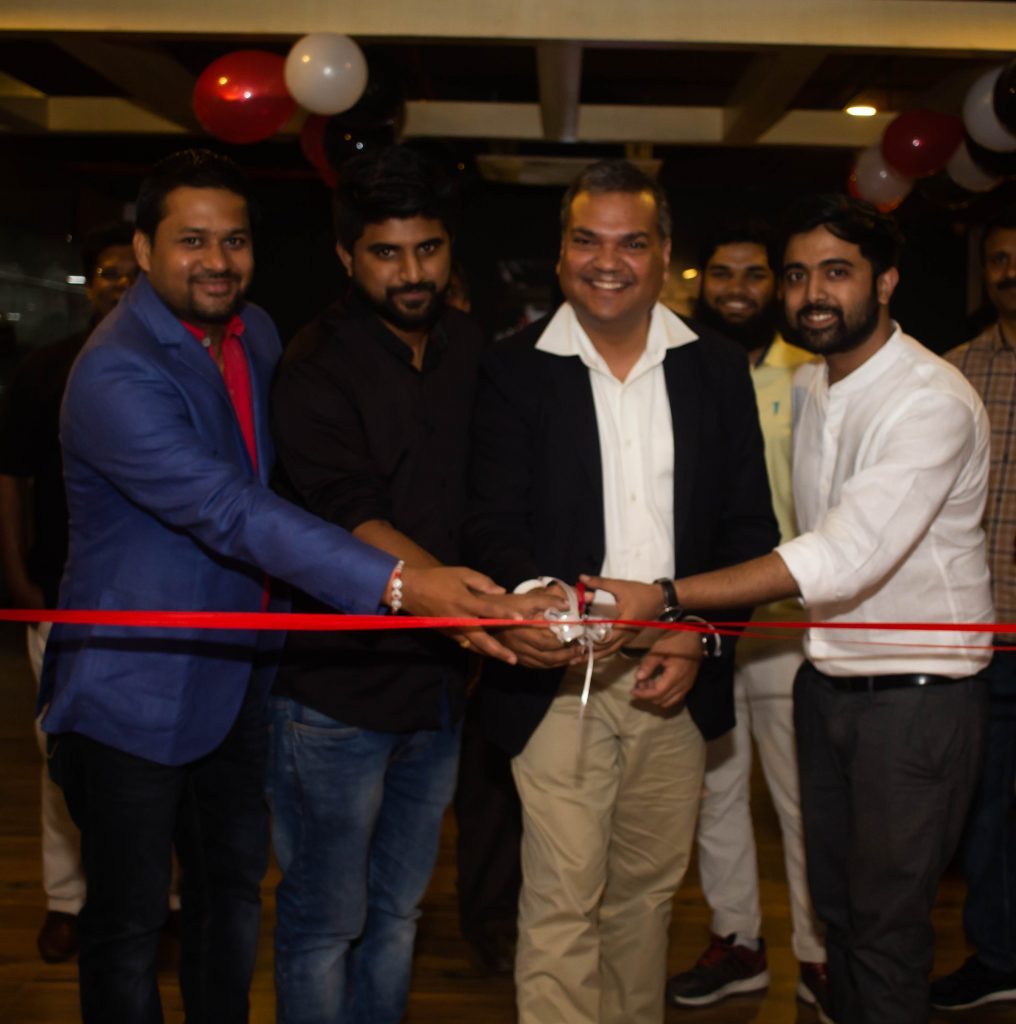 Along with this ZOWIE will display its full range of mice and mousepads. The mice include most popular EC, FK and ZA series along with special CSGO Edition-EC1-B & EC2-B. All Zowie mice are designed based on comfort with an added focus on user's hand movement, shape and size. Mousepads including G-SR, P-SR, G-TF-X and P-TF-X will also be available for an enriched experience. Now one can try out ZOWIE products faster and easier than ever at ZOWIE Experience Zone from 14th September '19 onwards.
The Experience Zone is located in MVP which is a Hyderabad based retail store & gaming cafe offering customized gaming PC's, near, Shop# 311, Podium Mall, 3rd Floor, Tolichowki Flyover, Hyderabad, Telangana 500028 opened between 10 am – 7 pm daily (except Sundays). For further details, please contact: 079979 92972
[spacer style="1″]
About MVP
themvp.in is a leading custom system integrator focused on PC hardware solutions around gaming, content creation and research. Established in 2014 out of Hyderabad, themvp.in ships custom built PC's to customers in over 50 cities in India. During this time, they have provided high performance systems to a number of industries and worked with several large companies such as Microsoft, Prasad Corp and Cyient Technologies. Along with this, themvp.in runs an experience centre in Hyderabad that showcases best in class hardware capabilities and boasts of a live build station, where clients can see their favourite rig being built. A number of their built videos are online on their youtube channel: MVP INSIGHT
About BenQ Corporation
Founded on the corporate vision of "Bringing Enjoyment 'N' Quality to Life", BenQ Corporation is a world-leading human technology and solutions provider aiming to elevate and enrich every aspect of consumers' lives. To realize this vision, the company focuses on the aspects that matter most to people today – lifestyle, business, healthcare and education – with the hope of providing people with the means to live better, increase efficiency, feel healthier and enhance learning. Such means include a delightful broad portfolio of people-driven products and embedded technologies spanning digital projectors, monitors, interactive large-format displays audio products, cloud consumer products, mobile communications and lifestyle lighting. Because it matters.
About ZOWIE
Introduced in late 2008, ZOWIE is a brand dedicated to the development of the best competitive gaming gears available that compliment Esports athletes' combating performance. From 2015 on, ZOWIE brand was acquired by BenQ Corp to represent the company's Esports product line that delivers truly competitive experience and enjoyment.