The consumers, these days, are rapidly adapting themselves to the latest technology/gadgets that are available in the market and the PC market is no exception. After the launch of Intel's Skylake processors, there has been a surge in demand for its compatible hardware which includes latest motherboards and DDR4 RAM's. Zion, an Indian manufacturer, looks to make most of this trend by offering their cutting-edge technology with Xtreme Series DDR4 RAM.
We have already done a review of the Zion 8GB DDR4 Xtreme Edition RAM and this time we received the all new Zion 8GB DDR4 Blaze SDRAM for a review, which has a higher clock speed of 2400 MHz. So after using it for almost a week and half, following is our review with some benchmarks.
Zion DDR Blaze DDR4 RAM Review (8GB)
Build Quality & Specs
If compared to the Zion Blaze RAM with its predecessor, a significant improvement in the design aspect was immediately noticeable. The earlier comb-like design is now replaced with a robust design. The well-built aluminum alloy heat sinks are on both sides of the RAM which makes this RAM durable and adequately regulate the temperature.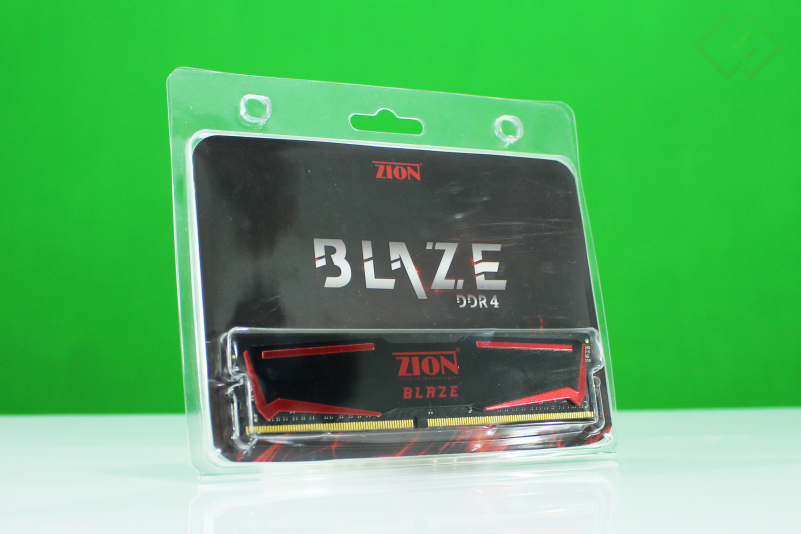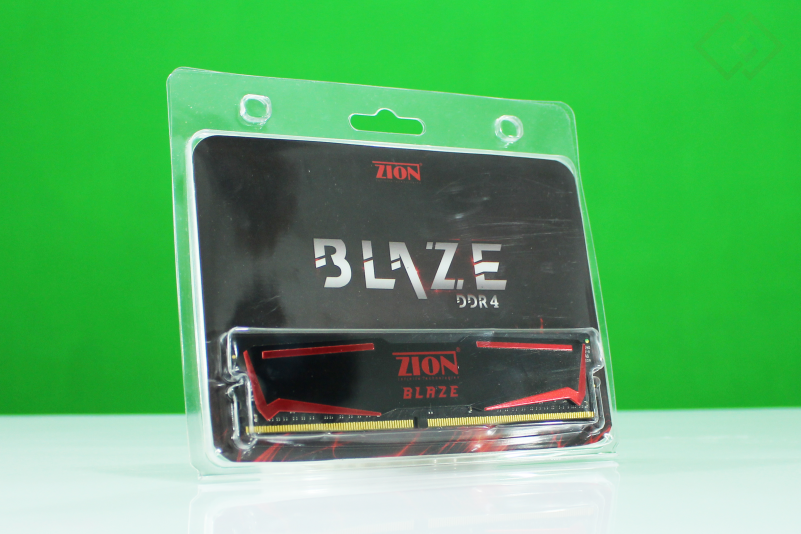 The matte black color of the heat sink in combination with the red colored lines offers a classy 'gamer look.' This design is at par with its international competition.
Zion Blaze is an 8 GB DDR4 RAM which clocks at 2400 MHz frequency at 1.2 V. There is also a 16 GB variant available. Therefore if your motherboard has 4 RAM slots, then you can expand your RAM up to 32 GB or 64 GB and further boost the performance in the dual channel mode.
Performance
I switched the Zion 8GB DDR4 Blaze SDRAM with previously installed Kingston HyperX Fury 8GB DDR4 RAM and before anything else, I started playing some of my favorite games. Resource intensive games like The Witcher 3, Rainbow Six Siege & Crysis 3 loaded super-quick with Zion.
[metaslider id=19966]
This Zion Blaze clocks at 2400 MHz, making it one of the fastest RAM's in the market. With Galax Nvidia Geforce GTX 1060 to support, gameplay was smooth and clutter free. We noticed impressive FPS during each game and had a satisfactory gaming experience.
Windows booted quickly, and all the software's ran as expected. So we have nothing to complain about its performance overall.
Benchmarks
We used Passmark to test this RAM and below are the results of it.
[metaslider id=19957]
As you can see, the numbers are really great and quite expected from a RAM with such specifications.
Note that the above benchmarks are tested with RAM frequency set at 2133 MHz and not 2400 MHz. So you can get higher results with a better setup.
Verdict
The Zion 8GB DDR4 Blaze SDRAM has a 3-year paperless warranty, and you will get another 2-year warranty just by registering your product on their website. Therefore, if you decide to buy one, then you are set for half a decade. Zion is emerging as one of the performance RAM brands from the country, and this extended warranty builds great trust in PC gaming community.
The warranty alone makes this the best buy, but along with it, you get a premium build quality and efficient design. Therefore, if you are looking to buy a high-performance DDR4 RAM, I will highly recommend Zion Blaze for Gaming & Workstation PC builds.