To match the fast-growing popularity of PC gaming in India and the resultant rising demand for top-notch hardware, Zion RAM has upped the ante by adding BLAZE DDR4 in its Xtreme Gaming Series
BLAZE DDR4 is an ideal choice for gamers, overclockers and PC enthusiasts seeking a faster speed, aggressive timing and an overclockable DRAM for their gaming machines. The Zion Blaze DDR4 provides smooth running of multiple application, greater FPS (Frames Per Second) and usage of large files all at the same time. In addition to maximized productivity, the Zion BLAZE DDR4 provides superior durability and reduced power consumption.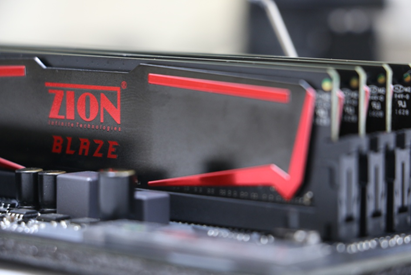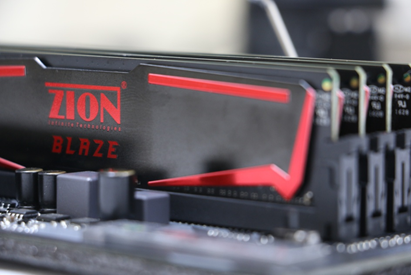 "We're delighted to bring the all new Zion BLAZE DDR4. With the new product, we have made sure that all the wonderful innovation and technology that has gone into this RAM, comes out as ultra-efficient and powerful speeding solution" said Vipul Modi, V.P Marketing and Sales at Abacus Peripherals. He adds, "Our marketing plans are all set in places to launch the product, and with the early reviews of BLAZE DDR4 we are very confident that this will product would surely provide best gaming experience possible."
Zion Blaze DDR4 RAMs are available in 8GB and 16 GB memory modules and are compatible with all the current AMD and Intel platforms. The Zion BLAZE DDR4 memories operates at lower voltage than any DDR3 module and are engineered to work in perfect harmony with next generation platforms and operating systems to deliver excellent performance and stability.
| | | | |
| --- | --- | --- | --- |
| Sizes available | Speed | # of DIMMs | Color of Heat Spreaders |
| 8GB & 16GB | 2400mhz | 1 | Black& Red |
The Zion BLAZE DDR4 RAMs are available in all the leading online and offline distribution stores.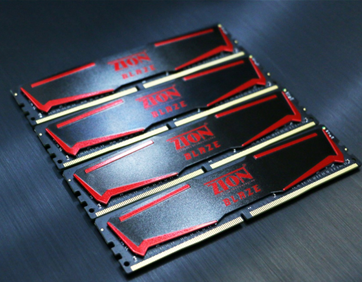 Zion Memories are carefully screened and tested for high operation and reliability and are backed by Zion's Silver Coin Challenge. The challenge allows it users to gets a paperless warranty across India. In addition to that Zion BLAZE user get an additional 2 year warranty by simply logging in at Zion website page and filling up the given form.
Join us on facebook for our upcoming review of Zion Blaze DDR4 Gaming RAM.