MSI has made some of the finest gaming machines over the past few years and their latest MSI GT83VR is one of the best gaming machines in the world right now. Recently we got our hands on the MSI GE62VR 6RF Apache Pro, a mid-range gaming laptop, that comes with the VR Ready desktop grade Geforce GTX 1060 OC graphics card. Let's find out how it's customized gaming features performs in our following review. Let's find out how it's customized gaming features performs in our following review.
MSI GE62VR 6RF Review: The Apache Pro
Display, Design & Build Quality
The GE62VR Apache Pro gaming laptop isn't slim or light at any point, especially if this is your first gaming laptop. With 15.07 x 10.23 x 1.06 inches of size and 2.4 KG of weight, the heavy form factor and weight is justified by its hardware specifications. The 15.6-inch FHD IPS display is surrounded by a superior textured body which is not metallic. The premium plastic build is sturdy and the textured pattern gives it a tough feel. But considering its price, gamers might expect the brushed aluminum body on this gaming machine.
MSI has done a great work with the design. Thankfully, the GE62VR Apache pro designers haven't gone overboard with the design as is the case with most of the gaming laptops in the market. The GE62VR retains its subtlety while looking gorgeous. It has raised lines on the rear panel and a glowing G series MSI logo help it stand out from the crowd.
[metaslider id=19475]
But this premium beauty comes with a cost. The well finished black colored design is finger magnet. To retain its shiny design, make sure to keep a lint cloth handy.
The IPS display has a 1080p resolution which helps the GTX 1060 graphics card to churn out more performance which might have suffered if MSI would've gone with 4K. The display doesn't have a touch, which I'm happy with but it doesn't have G-sync which is quite a bummer as gaming laptops in this range needs all the improvements in the gaming experience possible.
Adding further, the display quality is good and the color reproduction is good and can be tweaked using MSI's True Color feature which can be accessed through Dragon Center utility. Brighter or over-lit environment won't hurt your experience thanks to the glare-free display. The viewing angles and brightness levels are as good as it can get.
[metaslider id=19497]
The Anti-Glare feature does take a toll over color reproduction. One might argue with the laptops having the better displays, but I will still prefer GE62VR as it eliminates all the distraction in the gameplay.
Hardware Specs
The MSI GE62VR 6RF Apache Pro comes packed with some serious hardware. It comes with the Geforce GTX 1060 which is based on the Pascal architecture. According to Nvidia, this has been a "quantum leap" over the previous generation Maxwell architecture in terms of both performance and the price you have to pay for it and I definitely agree with that. Not only Nvidia has been able to make the graphics card faster, it has also been able to decrease its size and lower its heat dissipation and input power enough to let it being used in a laptop, without any compromise on performance.
This has enabled end users to have a gaming laptop whose graphics card performance is much closer to their desktop counterpart.With Nvidia dropping the 'M' from its GPU series, laptop graphics cards are not underpowered anymore.
The Geforce GTX 1060 used in this gaming laptop has 6GB of DDR5 RAM which has the same exact 1,280 CUDA cores compared to its desktop sibling. The only differentiator being that this laptop version is clocked at slightly lower at frequencies of 1,400MHz/1,670MHz versus 1,506MHz/1,708MHz. This is an extremely small trade off which I can live with.
Apart from this awesome graphics card, the MSI GE62VR 6RF Apache pro gaming laptop packs a 6th Gen Intel Core i7-6700HQ processor (6MB Cache, 2.6GHz – 3.5GHz), 16GB of DDR4 RAM with a clock speed of 2133 MHz, and a 256GB M.2 SATA SSD plus a 1TB HDD for storage. There's even an optical drive in case you're still using traditional physical means to transfer your data. It also comes with the Killer Gaming LAN adapter to prioritize gaming traffic and keeps those pings to a minimum to give you a lag free gaming experience even when you have a comparatively slow internet.
[metaslider id=19504]
Other features being, it has USB 3.0 (x2), USB 3.1 Type-C, HDMI 1.4, Mini DisplayPort, GbE LAN, Headphone + Mic, SD Card Reader (XC/HC), USB 2.0 and for wireless connectivity, it has Intel 3165 Stone Peak (1×1) 802.11ac Wi-Fi + Bluetooth 4.0 and for Ethernet, it uses the Killer Gaming Network E2400. It also comes pre-loaded with Windows 10 Home 64-bit OS.
The hardware also produces enough juice to support 2 more monitors and its own display at any instance using the HDMI and Mini Display port. Therefore, you can also use this to enhance your gaming experience on multiple displays or use it professionally in video editing or development.
MSI has gone with SteelSeries to make their keyboard. The keyboard is good to play games on and for regular typing as well, but don't expect it to be as good as the mechanical keyboards which you get in higher priced gaming laptops. The keys are backlit and provide ample light for you to find the right key in complete darkness. The backlight shines from the very well silver lined keys and spreads further giving you the illusion of the keys actually floating.
You can tweak the keyboard easily through SteelSeries Engine and can customize it completely using this utility. Everything from what is actually registered when you press a certain key to changing the backlight pattern is possible using this utility.
The mousepad is decent and responds well to your touch and the keys are good which give a nice tactile feedback everytime you press them. It is big enough and the texture gives you a good feel every time you slide your finger over it.
Gaming Performance
The MSI GE62VR 6RF Apache Pro is a mid-range gaming laptop which is also VR ready. With proper VR tools installed, you are good to go out of the box for VR games, and it promises to fulfill the minimum requirements for VR gaming on the devices like HTC Vive.
The laptop performs well during gaming. There are different modes like Sports, Eco, Comfort and also a user-defined mode, which from the names itself you can guess what change they make when you activate them.
I kept it on Sports mode while gaming and the performance while gaming was quite impressive. I played The Witcher 3 on ultra high settings and still was able to get around 40 FPS. Then I switched to The Crew which was locked at 60 FPS and I couldn't find a way to remove that lock.
[metaslider id=19517]
Playing Dota 2 at maximum 90 FPS was a remarkable experience with GE62VR & during CS: GO FPS were going beyond 250, which was quite expected. Then I played some older titles like NFS Most Wanted and on ultra-high settings got around 35 FPS which is not bad. All the games mentioned above were played on ultra high settings, so expect huge improvements in FPS for normal settings.
Playing Rainbow Six Siege was a true delight as I got above 100 FPS on normal graphics. The backlit keyboard is well-equipped to handle prolonged gaming sessions, and you will enjoy the quick feedback on it.
VR Experience
I managed to get my hands on the HTC Vive to test the MSI GE62VR Virtual gaming capability and it was a good experience. I played very popularly Space Pirate Trainer on the Vive headset. Gameplay was smooth but the texture of the bot's and surroundings neon effects were not as sharp as expected.
Also, the FPS of the game was quite low which made the game harder to play and withing playing for like 10 minutes, I was completely exhausted and suffered from mild dizziness.
[metaslider id=19518]
With the short amount of time available, I had to play on Vive without optimizing any settings or ensuring the drivers being installed properly, which might have hampered the performance severely. If I get to spend more time with it in the future, then will surely update my experience at that time. SPT is one of the resource hungry game that played at over 75 FPS with no optimization, so I can expect games like Serious Sam VR and Arizona Sunshine will definitely cross the recommended 90 FPS rate.
What enriched my gaming experience overall was the Nahimic utility that enhanced the sound output. The speakers are quite good and I used this instead of my sound system for the most of the time. There are four 2W speakers and a 3W woofer which sounded really good in a small room but don't expect them to replace your traditional sound system.
Cooling System of the Apache Pro is simply awesome. There are dual fans being provided which efficiently keep the heat in control. I first kept the fan speed on auto mode and during gaming sessions it automatically increased the fan speed and it kept the heat within a comfortable range. There is a cooler booster button on the top which drives the fans at the top speed and the laptop was cooler than ever and also during other normal tasks I kept it on and I felt like 'Is the hardware generating some heat or not?'. Kudos to MSI for putting in such an efficient cooling system which I think is the most important part in a gaming laptop.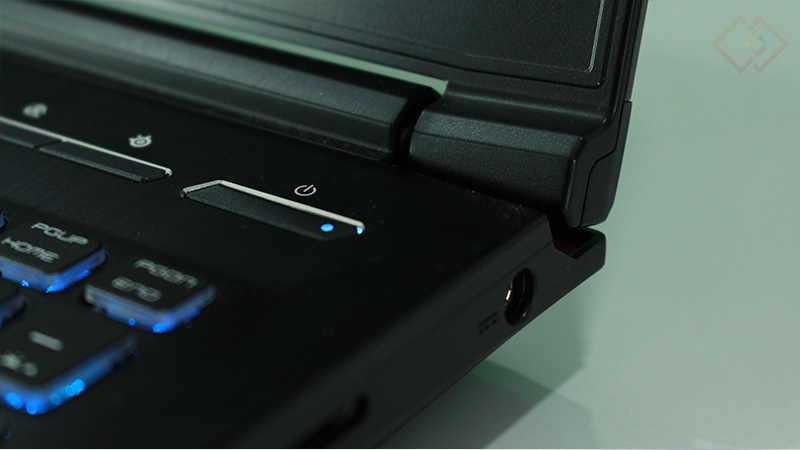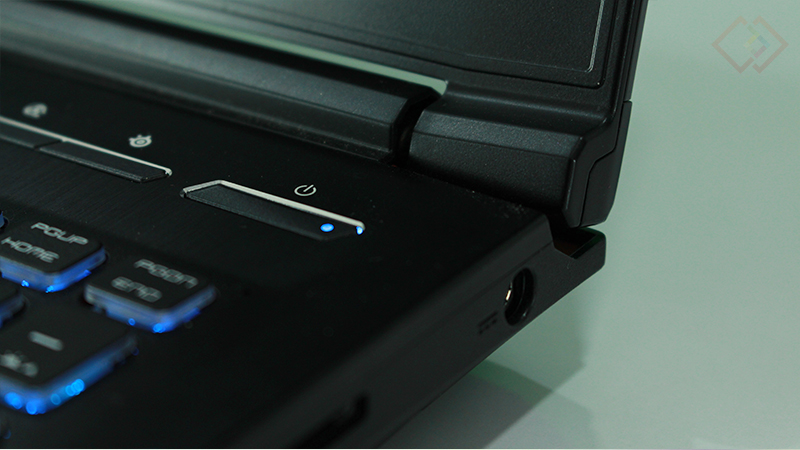 Benchmarks
We used 3D Mark TimeSpy for the benchmarks which scored 3503, which according to results is a very reliable to consider as a dedicated gaming & VR ready laptop. The CPU Score recorded as 3,896 & The graphics performance is 3422 averaging to 23 FPS with all the cooling and performance goodies turned OFF on ultra high. Without a doubt, this is also a great machine for editing and rendering 1080P videos thanks to the Core i7 CPU.
The CPU temperature stayed well over 60 degree Celsius, with the cooler booster turned OFF. With full-size GTX 1060 on board, the CPU load was over 99% in extreme tests performed by the 3D Mark TimeSpy.
[metaslider id=19521]
Overall, we can conclude, that MSI GE62VR 6RF is a great performer, and delivers the promised performance. This laptop also comes with the 12 months free subscription of XSplit Gamecaster, if you love streaming your gaming sessions live on Twitch or Youtube. The gaming bundle also includes 2 months free subscription of WTFast, that can significantly boost your ping time, and get performance with multiplayer titles like Battlefield 1 or Call of Duty.
Battery Life
A battery is the only thing in a laptop that ties a gamer down from prolonged gaming session without a charging port near by. While battery technology is improving but so is the amount of power consumption of hardware going up. While the MSI Apache Pro gives a good battery life, it lasts on about one and half hours while playing heavy games. On normal usage, it should give you above 3 hours of battery backup.
Video Review
Verdict
The GE62VR 6RF Apache Pro is truly a Pro series laptop for hardcore gamers. Compared to its higher priced sibling MSI GT73VR Titan, it clearly compromises on performance but offers the flexibility thanks to its smaller form factor, and significantly smaller price. There are only a few things to complain, like the poor battery life and lack of 120Hz Display.
With killer design, great build quality and features like a backlit keyboard, cooler booster, Nahimic Audio, Customization options with SteelSries Engine 3 and free subscriptions like X-Splitter justifies the high price tag of about Rs, 1,40,000. As GE62VR makes no compromises on performance, I can highly recommend it as the Best Budget Gaming Laptop of 2016!