Xolo, a brand that has been in top performers league thanks to its Intel Atom powered smartphones, has moved to new partnership with NVIDIAs best in class processor of 2012-13 – Tegra 3!
Xolo Play T1000 Smartphone Features
XOLO unveiled Play T1000, the first smartphone from the maker to be powered by quad-core Tegra 3, 1 GB RAM & 4GB internal memory that will keep its performance fluid while multi-tasking & gaming.
Play T1000 has 4.3 inch IPS HD display of 1280×720 pixels resolution, that will ensure crisp visual experience while watching pictures and videos as well as playing games. As far as just gaming is concerned 1.5GHz quad-core processor can take anything you can throw at it, and not just from Android Play Store, you can also access NVIDIA Tegrazone to take full advantage of your processor through optimized apps & games.
Android 4.1 Jellybean is available out of the box and I am pretty sure it will let you upgrade to next version of Android in near future. 2000 mAh will easily take you through day, for an average user.
So overall, Xolo Play T1000 is powerful, future proof, & has decent build quality. For its price under Rs.16000, this is definitely a 'worth buy' for any kind of user.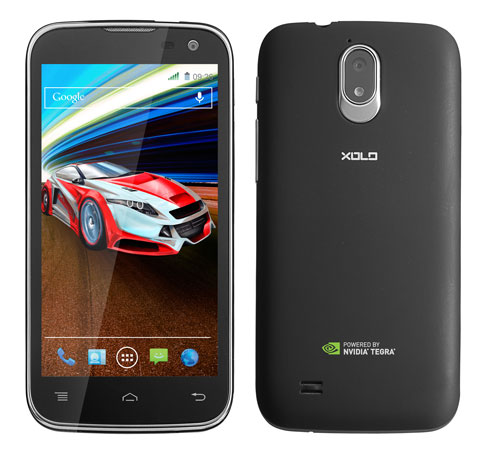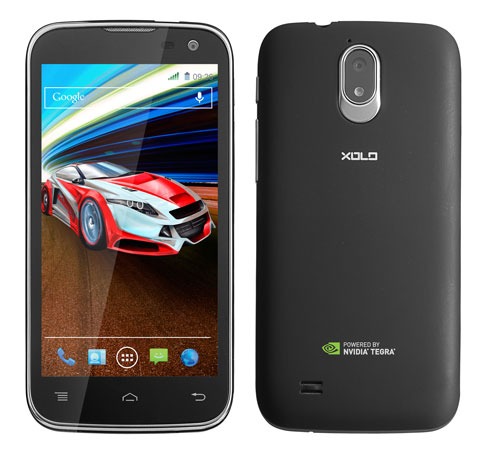 Tegra 3 & Gaming…
Though we already know the improved new Tegra 4 is already on its way with NVIDIAs much hyped SHEILD gaming device, which is already available for pre-order in US, Tegra 3 is still considered as one of the best performing micro-processor when it comes to gaming.
Tegra 3 has been a part of many beast smartphone s& tablet configurations, and even for some netbooks as well. XOLO making this 180 degree shift from Intel's best mobile processor to NVIDIAs clearly marks the makers seriousness to penetrate in the mobile gaming business.
Many of the previous XOLO smartphones have been top choice for those who are looking for performing Android smartphone at budget. But what it sincerely lacked is powerful GPU that can handle intensive gaming on Android devices. With Tegra 3 XOLO series can break all the boundaries for those who are looking for gaming performer smartphone under mouth-watering price of Rs.16000 in India.
XOLO Play T1000 Specifications
1.5 GHz NVIDIA Tegra 3 quad-core processor
1 GB RAM
Android 4.1 Jelly Bean
3G, Wi-Fi, Bluetooth 3.0 and GPS/aGPS
4.7-inch HD IPS one-glass solution display
8MP rear auto focus camera with BSI sensor, 2MP front camera
4GB built-in memory expandable up to 32GB via microSD card slot
2000mAh battery
Do let us know your views on Tegra 3 & XOLO's all new Tegra 3 powered smartphone T1000 in following comments section.