A lot of money is always involved whenever it comes to purchasing the best pieces of technology. So, if you are looking at getting a hold of some really good projectors, be ready to spend some considerable amount of money. There are some that $500 or less can buy and there are some that cost up to and even more than $10,000.
However, the quality of output increases as prices increase. Note: This does not mean you won't get good ones at with a budget of $500 or even less. Refer to another article on this blog that shows you great deals at reasonable rates. In this article, we will not necessarily be looking at listing the very best of these projectors. No. We will simply pick just a few of them for extensive analysis such that you will have little or no problem deciding which one to settle for while getting an idea of their current market prices.
What You Need to Know About the Best Projectors
There is no such thing as the best projector in the true sense of the word. The reason would be that different projectors work best for different folks. A so-called best projector may give the best quality for an outdoor even yet not provide the grand quality for an indoor cinema or something. Among other factors to be considered, note the following:
As already stated, there is no single best projector; however, each individual and/or occasion has the best projector for it.
Every six months, we observe great changes in the projector industry. This means that users looking at buying projectors they will use will have to decide on the frequency of changing these projectors: whether to buy something that will last a decade or just for the year as they expect the next design.
Price counts, but is not necessarily the major factor in determining which projector is the best. Great projectors can be bought at practically all price ranges.
Consider going through user reviews from the various related forums on the internet. The best projectors for 2016 may not be the best for 2017 as manufacturers are constantly trying to beat their competitors.
Note: To avoid unnecessary repetition of various models from different brands that produce similar grades of projectors, I have decided to list just a few from each price range. Represented within are projectors for the under $1000, under $10,000 and $35,000+ categories.
So, here's the list of best projector's
BenQ's $699 HT1070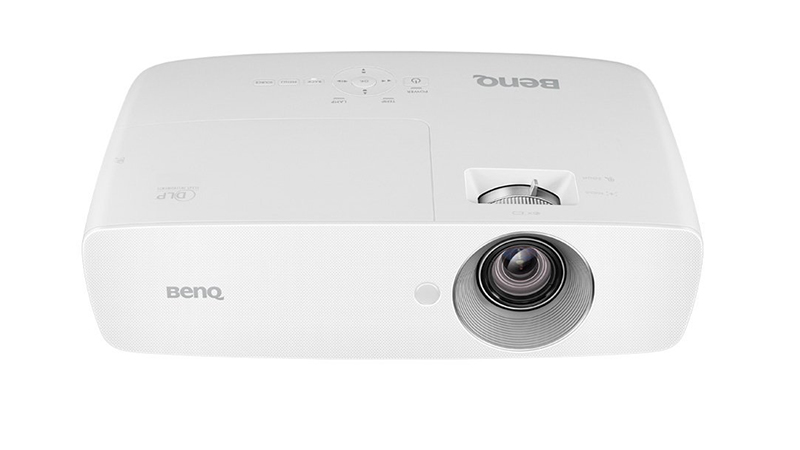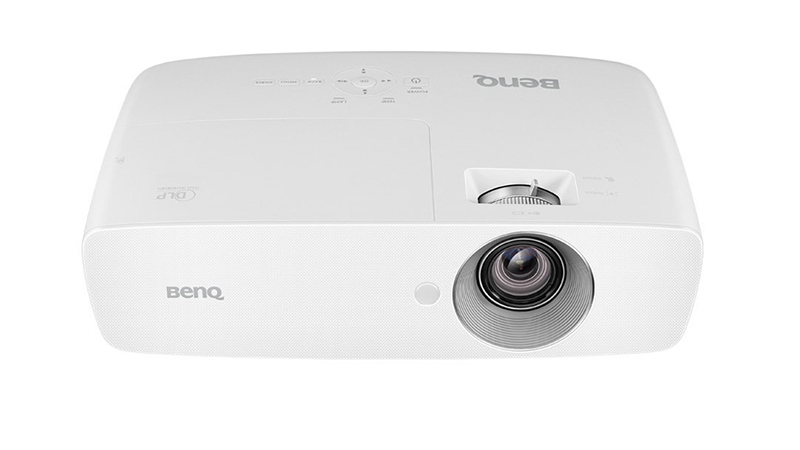 Market Price: $699
Summary
Pro
It Calibrates very well in terms of color
Its contrast ratio is above average
Backlit remote control
Minus
Limited installation features
High fan noise in Normal Lamp mode
Not as bright as competition
The Verdict
This is the cheapest of all the projectors in this list, and it is a delightful choice for people looking to enjoy quality home theater on a low budget. Most often than not, sports supporters use this particular model as it comes with the promise of giving them a live experience of the game they use it to view, be it the Super Bowl or el classicos. With a six-segment color wheel amidst other captivating features, the BenQ's $699 HT1070 is sharpened and increases the brightness of display color. What is more? It has daytime and night time modes that enable experts to capture and store specific picture memories.
Furthermore, and as expected, it comes with at least 2000 lumens. Together with a zoom ratio that is approximately 1.3 times in focus, there is no room for horizontal and/or vertical shifting of lenses. It has a lamp which – as described by its manufacturers – is expected to last a minimum of 6,500 hours if used in the economy mode. There is also the option of some extra DGD% DLP-Link glasses which helps support 3D functionality.
We go even further into the functionality of this model. This BenQ comes with a wireless kit which home automation enthusiasts will enjoy big time. With multiple ports for connecting other devices and systems such as a computer and a central home control system, it can comfortably supply power to an Amazon Firestick, or even a Roku so long their cards are linked to it via HDMI inputs.In all, this BenQ allows for simple remote control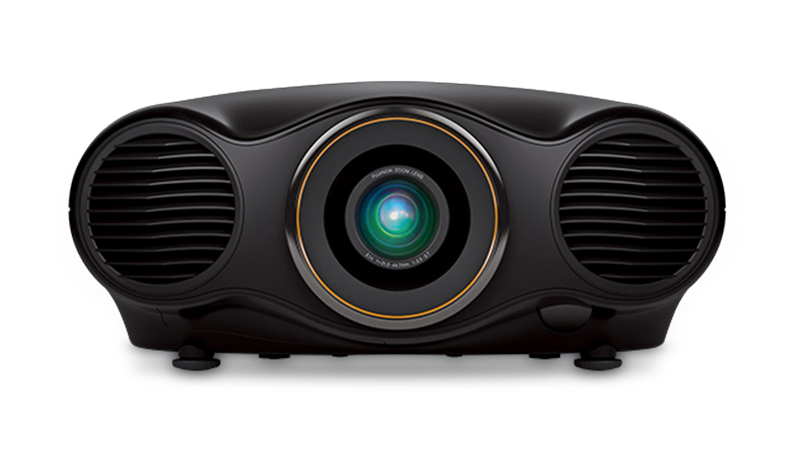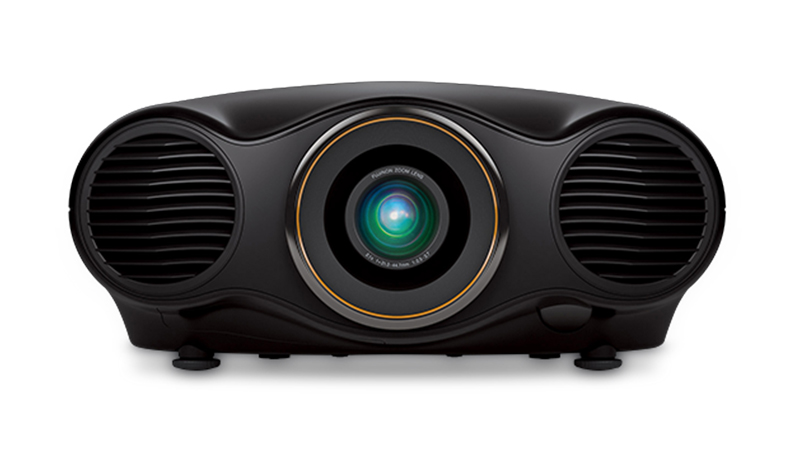 Price: $8,000
Summary
Pros
Excellent resolution
Amazing black and shadow details
Can synchronize with 4K content
Cons
A few clipping issues in HDR
The Verdict
We take things a bit further here. We have entered the 4-digit projector zone but then, this one remains very cheap when compared to the rest of its peers that offer laser technology. Practically speaking, there is no cheaper projector than the Epson PowerLite Pro Cinema LS10500 if you are really looking for something that is powered by lasers.
This is where this projector makes a difference. It has no lamps. In place of lamps, it uses laser technology to produce its pictures. Often times, one gets to buy a new projector billed to have a lamp life of 6000 hours, and expect it to last that long. But this just isn't the case. Projector lamps do not even last half that long, most begin to show acute dimness at about just a thousand hours of usage. It makes a great deal of sense that the incorporation of laser technology to this model is worth the experiment as it gives users maximum pleasure for their money.
Yes. It's made for laser and this laser technology has proven to outlast all other Users of this model have reported a minimum laser lifespan of 14,000 hours. With regular use, you are guaranteed about 10 years of service from this device, with some known to be able to last 14 years or more. As one would, the lasers cannot be replaced one done with their usefulness but the manufacturers guarantee, and it is true, that before these lasers die off, you would already be getting ready to buy new projectors. Buy one in 2017 and you are not looking at replacing it till at least 2027.
Another great feature of this laser projector from Epson is that unlike lamps, they can turn o or off almost immediately. This has at least one wonderful implication: from the day you acquire this projector to the day it dies off – we are looking at a decade here – the display quality remains practically the same. Cases of dimness and breaks in transmission are reduced to nothingness.
Furthermore, this model was designed with what we may call "safe" laser. This is because looking directly into the projector's lens during operation does not cause any damage as collimating laser – the dangerous laser in this case – does not leave the lens of the projector. Unless you are a playful adult who would smash a projector to bits just to have a look at its components, you have nothing to worry about when using laser projectors from Epson. Note, however, that it not advisable to look directly at projector lenses during usage whether they are made with lasers or lamps.
This Epson has half a dozen pictures or color modes for 2D viewing and 2 for 3D viewing. With the replacement of an earlier version mode– the LS10000's THX mode – there is room for a more improved display, much to users' delight. As for settings, there is a whole wide range for customizing everything from video setup to the positioning of the lens amidst memories. Another thing most users have complimented is the device's accuracy of switching from one lens to the other.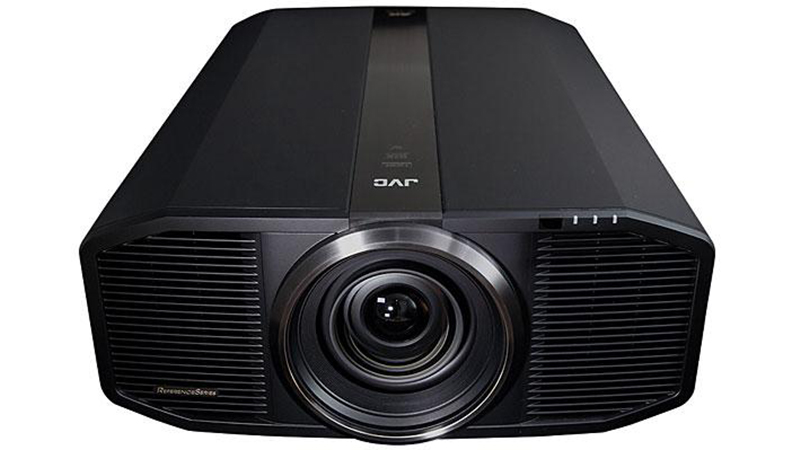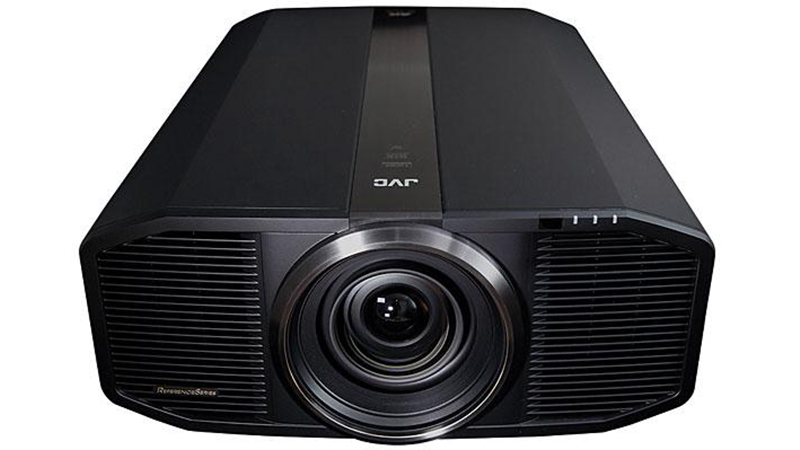 Price: $35,000
Summary
Pros
Better 4K (4096 x 2160) D-ILA panels
Better HDR support including HLG
Uses Reference-quality optics
Cons
Watch out for noise from its fan
Not easy to sync its HDMI
Compared to other JVCs, the native contrast is inferior
The Verdict
Here, JVC introduces its first native 4K projector in style. Very certainly, it lacks the brilliant contrasts of succeeding installments but it brought innovations to the industry by all standards. As one would expect from a JVC masterpiece, there is the reference-quality optics, laser light and lumen bright and great enough to fill screens that are many times larger than normal.
Selling for $35,000, it opened new grounds for JVC yet managing to remain excellently competitive for the quality it offers at that level. Now, what does this model look like? It is considerably larger than earlier ones – weighing a whopping 86lbs. Although it would look similar in appearance to earlier models, its obviously larger chassis and impressive size make the physical difference.
For the sake of this particular projector, the parent company had to design a custom zoom lens that measures 100mm in diameters! Now, the lens control is handled by a motorized system hence allowing for easy focusing and zooming of images. There is also a lot of improved features on the calibration and setup part of the whole stuff. For instance, the improved remote allows for easy switching between 2D & 3D playback through a well-calibrated system.
For users who have been plagued with the thoughts of considering lamp health while turning their projectors on or off, this comes as a great relief. This will not be the same for users that are used to the almost silent sounds or even absolute absence of noise from Sony, Epson and earlier JVC projectors. When in use, the noise from the DLA-RS4500's engine could be a total disaster if not well handled. However, the noise which is not too cranky can be submerged by the sound of the movies or whatever stuff that is being projected.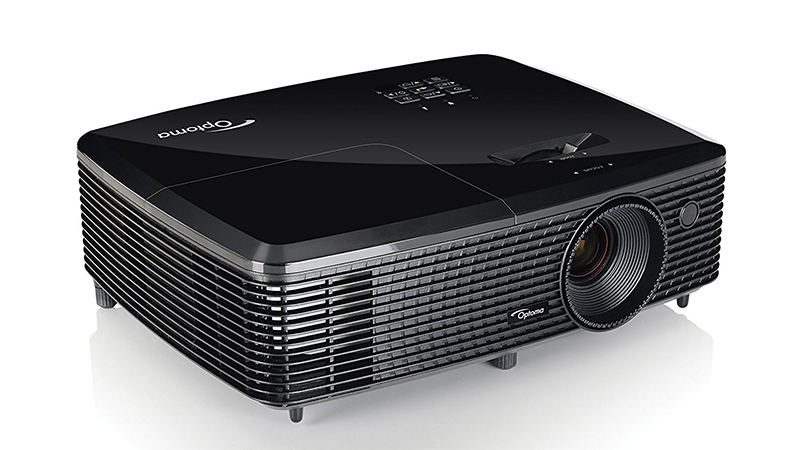 Summary
Plus
Excellent value at market price
Great performance overall
Minus
Inadequate installation features
So-so contrast
The Verdict
What better thing to say about this projector than awesome overall experience, thanks to the tech world war going on in the DLP projector world. What is this battle all about? Companies in this sector are battling to produce projectors that will have the brightest possible picture quality at the lowest possible cost and on a one-chip model.
Well, that's for their war. What is of interest to us in this article is the HD142X which weighs approximately 5.lbs even though its width reaches 1 foot and 9. In terms of connectivity, there are ports for HDMI inputs, USB, as well as output jacks for audio. It comes with a very portable remote – so portable that you can easily grab it with just a hand, reach all buttons with your fingers easily (they are bold) and control your projector.
Conclusion
In all, you can easily deduce that there are various kinds of projectors in the market today, and they come with various specs and unique features. You can select any for purchase depending on your needs or job demands. However, there are common trends in the projector market. The more expensive a projector is, the better the quality of its output as well as general durability. But this does not mean you cannot get good quality at reasonably cheap rates. (Refer to some other articles on this blog to learn about those projectors you can buy for as low as $200 or even less.) From personal experience, however, I prefer the ones built with laser technology. The reason being that they last longer – up to 10 years – when compared to the ones built with lamps. Also endeavor to check for durability, ease of connectivity, compatibility and picture quality, among others, when deciding on what projector to buy.
You can also refer to this article which will guide you through buying the projector of your choice.Now, what if you have been bearing that old cranky projector for a few years now and want to switch to something cool and even better? Well, if you have the funds, just order one right away. Otherwise, hold on for any of the Black Friday deals on the world's leading e-stores – and when you think deals, you think eBay!
Related Articles about Projectors
Best Home Projector Buying Guide
Best Portable Projector's for Geeks