'Faster', 'Stronger' and 'Smarter' – is what Motorola marketed about its upcoming phone before it was launched & well, well…. It's here and lives up to their word by all means.
Remember the flip phones which Motorola sold millions of units – 'Moto Razr' ??
This phone combines the brand name of famous android based smartphone series of Droid & most loved Motorola RAZR family – Droid RAZR, is what it is called.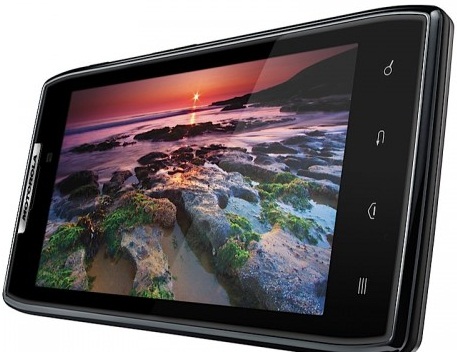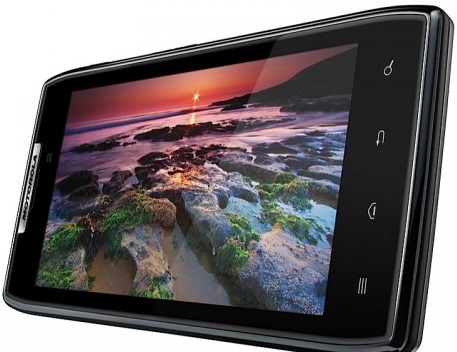 But don;t worry it is not a flip phone this time, because Android is all better with full touch experience, right ??
Let me get more in to the specifications of the next big phone sporting Android – Motorola Droid RAZR :
This new Droid comes with the mighty 4.3 inch qHD Super AMOLED Display & runs on latest Android Gingerbread 2.3.5. Hardware of RAZR comes with the dual core 1.2 GHz processor accompanied with the 1GB of RAM. Again 32 GB of internal storage makes this phone a must have for Moto fans !
So internals are with one of the best smartphones out there like Galaxy S II.
The outer body of RAZR looks really good and comes with nano coating that makes the phone water-resistant. Moreover the Kevlar fiber is used for making the body of the phones that gives maximum strength.  The big display also comes with the Gorilla glass which makes it highly  scratch and fall resistant display.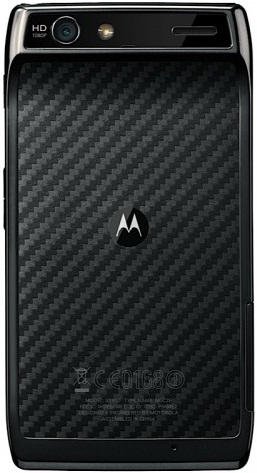 Now that's not it yet, as Motorola has stuffed the phone with fantasy accessories like Lapdock, earphones, Bluetooth attachments, wireless keyboards and much more that might get you addicted to the phone.
Cloud OS is what Windows phone 7 & Apple iOS are focussing on the most & that is why Motorola do not want to stay behind at all. Moto Cast is the companies latest Cloud platform that comes with the phone allowing you to sync Using this, you can wirelessly stream all your photos, videos, music and data from your laptop to the phone.
And I told you earlier this is claimed as world's thinnest smartphone & proves the point by measuring just  7.1mm thin at its thinnest point. There is a bulge which goes over this thickness at the top side of the body, but manages to impress you by its thinner form factor.
Motorola's smart actions make it a really high-end smart phone, that understands users behavior and create a set of actions that will help phone work efficiently.  
Sanjay Jha, Chairman and CEO, Motorola Mobility talks about Droid RAZR as, "DROID RAZR by Motorola is a testament to the innovation and design possibilities that stem from a strong partnership between Motorola Mobility and Verizon Wireless. We set out to design the best smart phone on the planet and delivered DROID RAZR which is thinner, smarter, stronger than any device on the market."
The phone is supposed to be available by next month on the Verizon network with plans starting from $299. The phone will be going to be available for pre-order from October 27  & you can order it by visiting this link -www.droiddoes.com/droidrazr