Fenda Audio (F&D), India's leading audio solutions brand renowned for its new technology, superior quality and constant innovations, today launches a new range of Earphones & Headphones which includes E220, E310, E320, E330, HW110, HW111 and EW201, EW202.
This festive season, bring yourself the elegance of aesthetics and the power of sound with Fenda Audio. Keeping the festive spirit in mind and with changes in the industry and choice of customers, company takes this opportunity to leverage on the creative gifting options in sync with the latest technologies. The latest product(s), with innovative and stylish design lets you tune into your music and tune out of the real world in a simple and seamless manner.
The new launches have a price ranging from INR 990 to INR 2490 and is available at all leading F&D authorized dealers & online. For those who wish to delve in their own moments of joy, these earphones are a boon. With true quality music these professional Stereo Earphones will surely elevate your experience with your Mobiles, Tablets and Laptops.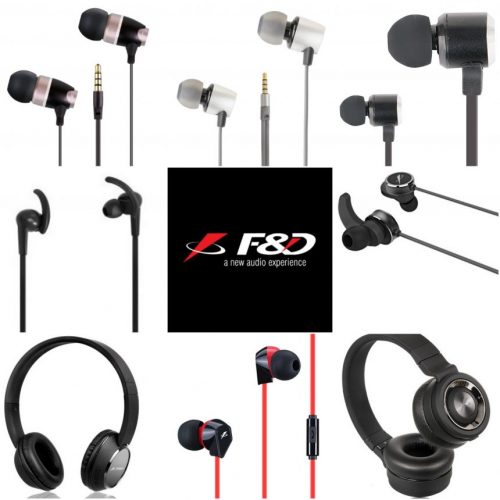 About Fenda Audio (F&D):
Fenda Audio (India) Pvt. Ltd. was established in year 2004 with an objective of bringing a new audio experience in consumer home at an affordable price. In a span of 5 years Fenda India has exemplified the quest for excellence in the world of sound becoming the country's foremost brand in Multimedia Speakers. With relentless commitment to quality, consistent dedication to customer satisfaction and wide sales n service network, Fenda India is a well known leading electronics brand for new technology, superior quality, and constant innovations.
In India, F&D has its footprint across all major towns and cities through a distribution network comprising of over 1000 dealers and distributors and 10 direct branch locations. Fenda India also has a strong service presence across the country with a team of 70 well trained service engineers.
F&D is committed to ensure that both the products and the marketing activities employed truly make a difference to people's lifestyles and offer them new dimensions of enjoyment