Vacuum cleaners have come a long way with the portable cleaning robots that are trending home appliances of today, and probably the first of its kind of functional robot we can own.
iRobot, a renowned name in this segment, has introduced Roomba 698 vacuum cleaning robot with numerous advanced features. How does it fare in actual day-to-day floor cleaning? Let's find out in my following review after 3-weeks of usage.
iRobot Roomba 698 Review
Inside the compact packaging, I received the wall charger with the regular two-pin 5 amp plug so you can plug it anywhere. It also contains the main cleaning robot itself, a warranty card, and an instruction manual.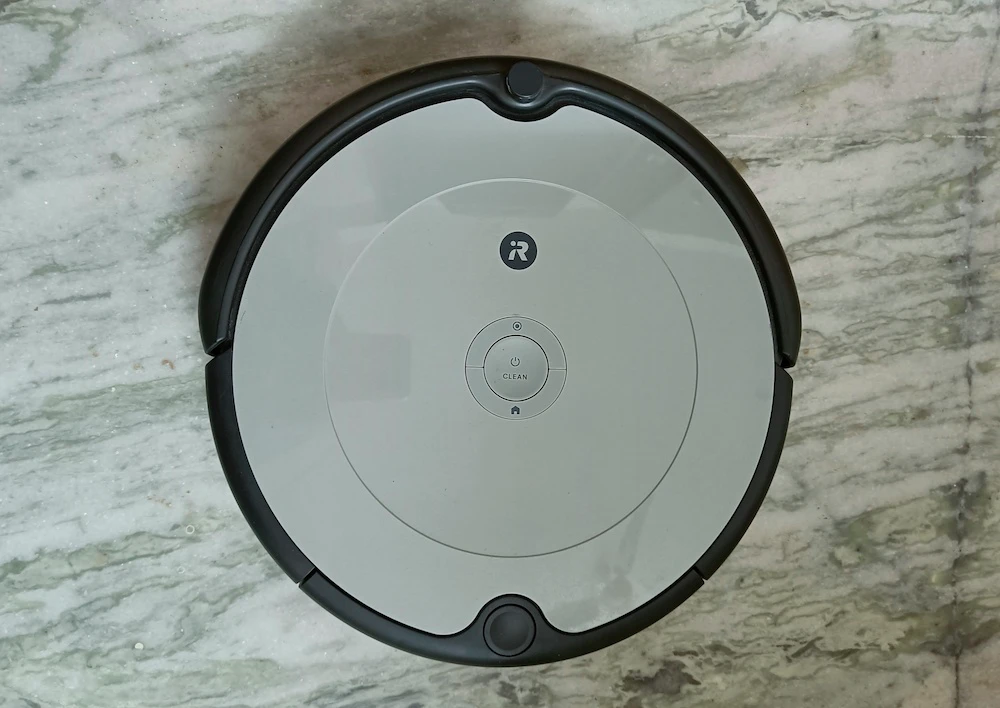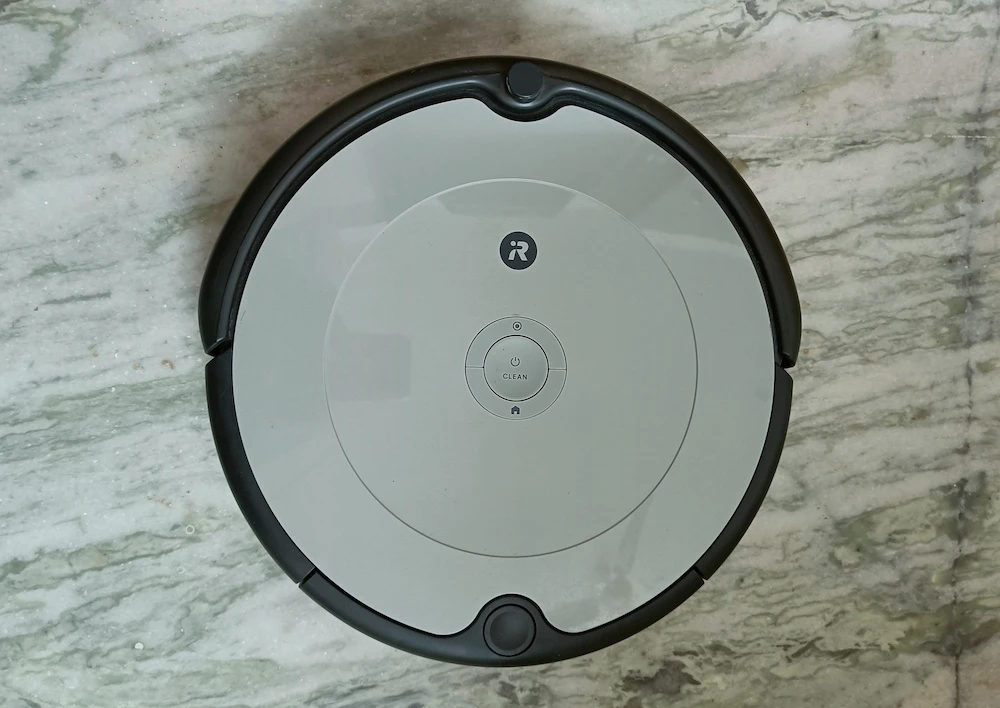 Build quality
The Roomba 698 has appealing looks thanks to the glossy smoke grey top and a sturdy built with high-grade plastic. The device has a removable dust panel at the back for easy cleaning. The front side comes with a sturdy bumper.
On the bottom, you'll find a rotating three-legged brush that takes care of small debris, hair, and dust. iRobot Roomba 698 is 35.0 cm × 9.1 cm in size and weighs 3.9 kg.
Features & Connectivity
The device connects with the iRobot Home app available on Android and iOS. The connection is through the device's Wi-Fi and once connected, you can configure the functionality for cleaning, automation and cleaning schedule.
There are three buttons on top, Home, Connect, and a large Clean button at the center.
How to pair Roomba 698
Once you download the app, it will ask for a series of your iRobot devices, and visually guide you on how to pair the robot. You have to press and hold the Home and Connect button for a few seconds, once it starts blinking you have to connect to Roomba Wi-Fi for a second. Once you proceed it takes about 30-60 seconds to establish a connection, and automatically switch you back to your home Wi-Fi.
Smart Automations
Once the setup is done you can proceed with cleaning right away. There is some important automation like you can connect the devices with Alexa or Google voice assistant and use commands like "Start Vacuuming" or "Send Roomba Home" to dock the robot back to the charging station. The commands are limited but enough for hands-free smart cleaning operation.
If you have a full smart home setup, where you can detect door closure/opening, in that case, there are certain apps, you can configure to let Roomba detect such activity and start cleaning once you leave home.
Performance
When it comes to performance iRobot Roomba 698 lives up to the expectations. It vacuums deeply such that you don't feel the necessity to mop the floor at all. If we compare with broom cleaning, it's at least 2 to 3X better cleaning with Roomba 698.
I've tested it on marble flooring which most of the time attracts micro dust particles, but iRobot managed to deliver exceptional results with this cleaning robot.
Apart from all sizes of dust, this robot can pick a lot of thick and thin size garbage from the floor as well e.g small paper cuts, plastic, hair, and much more. The cleaning part is simple, remove the back panel with the push of a button, dump it in the disposal bag, and you're good to go cleaning again. For additional maintenance, there are yellow plugs on the bottom that let you remove the rotating brush and rubber panel for extra cleaning. Roomba will show notifications on the app when this needs maintenance and visually shows you how to do so.
Roomba also properly cleans the corners at maximum efficiency with its rotating brush and its preset techniques.
One thing I would like to highlight is, the app doesn't allow you to create virtual walls for this device, so it continues to roam around freely. If you want it to clean a restricted particular area, then there is no option for that. You can create some physical barriers around it, which I believe is not what this device is intended for. So this missing feature would've been a great addition to Roomba 698.
Roomba 698 gives audio confirmations when it starts cleaning with beeps, and audio recordings audible from across the rooms. It may need your attention for charging, or in case if it gets stuck or needs maintenance, you will not only get notification on the smartphone app, but it will make an announcement, audible from across the rooms. Nifty feature that works effectively.
Usability
The device roams around the home smoothly and tries to find walls and boundaries it can clean within, or obstacles it can clean around. It cleans the border areas and then moves the open space within. Its cleaning process is fascinating to see, especially when it moved around the small dining chairs. The robot tries to go around for cleaning and then if possible go within tight spaces as well. The front bumper is so functional that it understands different types of surfaces.
It also takes care of your carpet cleaning, which is a time-consuming task in general with regular vacuum cleaners. If you have doormats and they are too thin, they might get stuck in the robot, and move around with them. So it's recommended to dust them in place and keep it out of Roomba's path.
It offers floor cleaning quality similar to other bulky and powerful vacuum cleaners. But traditional ones are too noisy, need a lot of attachments, furthermore demand a time-consuming manual operation. I really found it highly worth it, considering it does not require manual intervention in the operation, and you can save precious time with it.
Battery Life
It takes around 2-3 hours to get fully charged and it runs for 50-60 minutes on a single charge. Make sure to turn off the device by holding the clean button otherwise remaining battery capacity gets depleted in a few hours if you're not docking the device to its charging home station.
Price
The device is impressively priced at Rs. 23,990 on major online outlets and retail stores and it covers a 2 Years of warranty for the product and 1 Year warranty for the battery.
Verdict
If you're looking for a hands-free vacuuming assistant for floor cleaning, iRobot Roomba 698 is a no-brainer. If you already have a lot of smart gadgets around, this smart vacuum robot is an obvious choice. For everyone else, Roomba 698 is a recommended appliance for its great performance, smart automation, and value for money.