If you think that your Kindle Fire is just for playing games then let me tell you that you can do more than just playing. Yes you heard it right, you can even utilize its capabilities to download or stream the music from the Amazon Cloud Drive. Let us have a look exactly how you can do this:
1. Steps For Your PC
You might be having the 5 GB free space on the Amazon Cloud Drive, if you are an existing account holder of Amazon. In can use have any issues with the accessibility of your account you can go here.
Now from your PC, browse the Amazon MP3 page and click on the banner of the Cloud Player, upper right corner.
Now sign in with the Amazon account credentials and click on the option of upload your music which you will find in the upper left corner, then tap on to 'Download Now' to download the MP3 uploader. Once you download this uploader follow the default instruction to make it install.
After the installation gets complete, the uploader will automatically scans your system for MP3 upload. After the scanning gets finish you can simply select the MP3 you want to upload and just click 'Start Upload'.
This is take a while, depending upon the size of the music file you have selected to upload. While the process in progress let us have a look what you have to do on your Kindle Fire –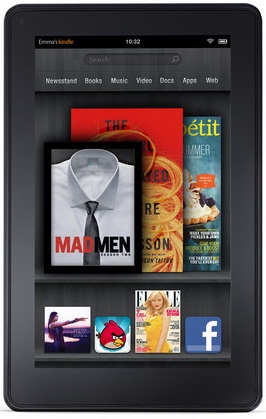 2. Kindle Fire Steps
In your Kindle Fire, ensure that you are signed in with the correct credentials of your Amazon account. Just tap on to the option of 'Music' and then 'Cloud'. There you will see your uploaded music files and if you have internet connect you can tap on any of the song to play it on the stream or can even download it to your Fire to play offline.
Hope this quick how to guide will help you in Accessing Your Music Library on your Kindle Fire easily.