Bluetooth speakers are selling like hotcakes when as they have not only become a part of your style but also lets you bring the party with you. Following is our in-depth review of F&D W8 RGB Bluetooth Speaker that brings colors to your musical party!
F&D W8 RGB Bluetooth Speaker Review
There are not many options in RGB Bluetooth speakers, especially from the renowned brands in Music. F&D has brought W8 wireless speakers at a sweet price point without compromising much on audio experience.
W8 – WHAT YOU GET?
Out of the box, W8 looks shiny with its acrylic body with a tint of brownish grey. It has visible RGB cylinder at the center that makes the device look much different from usual boxy and colorful Bluetooth speakers. The speakers of 4 Watts RMS power are right on the top with F&D branding.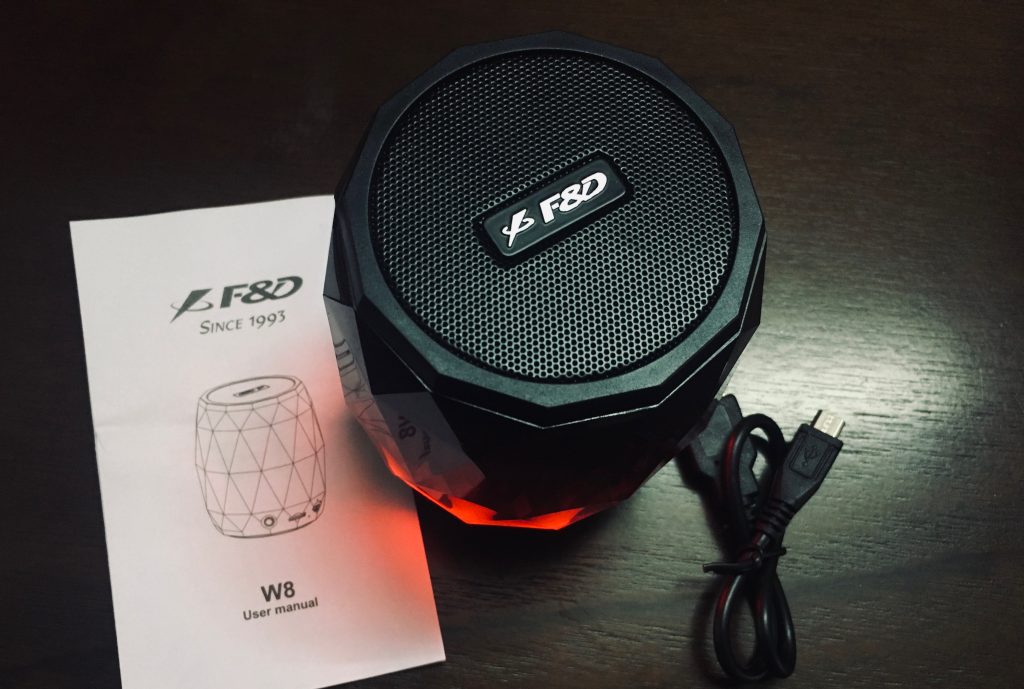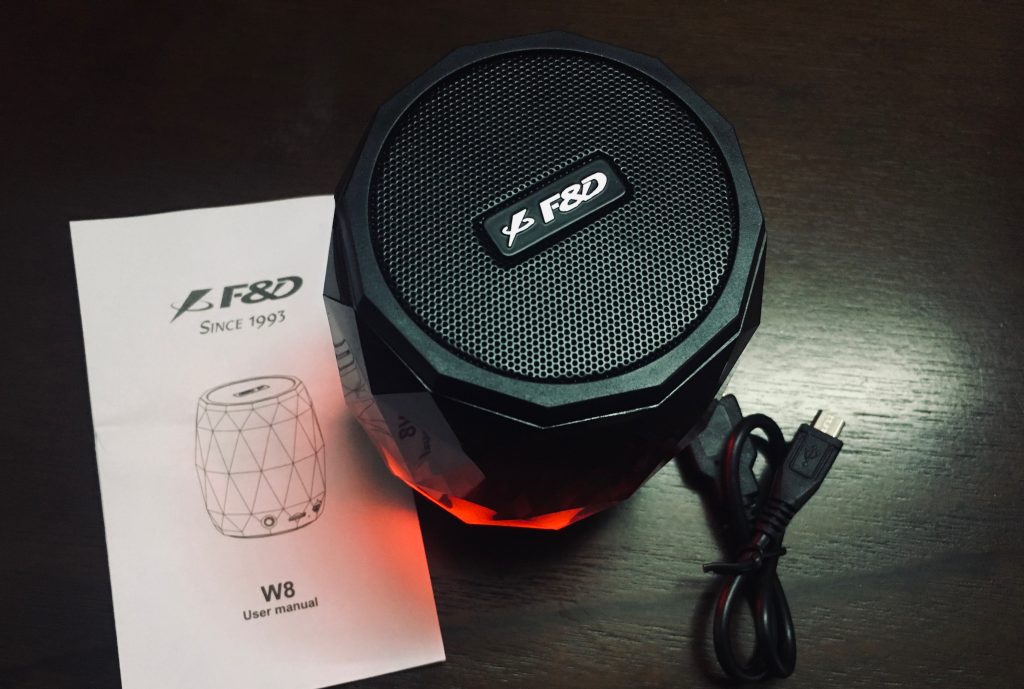 On the very bottom, you have all the buttons that you need in the rubberized finish. The power button, multi-functional RGB button, Bluetooth Pairing/connection followed by volume buttons. Just above the bottom panel, you get connectivity options like AUX input, microSD card slot & micro USB charging port, followed by super tiny Power On and charging LED. The device does not come with an AUX cable, and you have to buy it separately. But you do get micro USB charging cable and a handy manual in the box.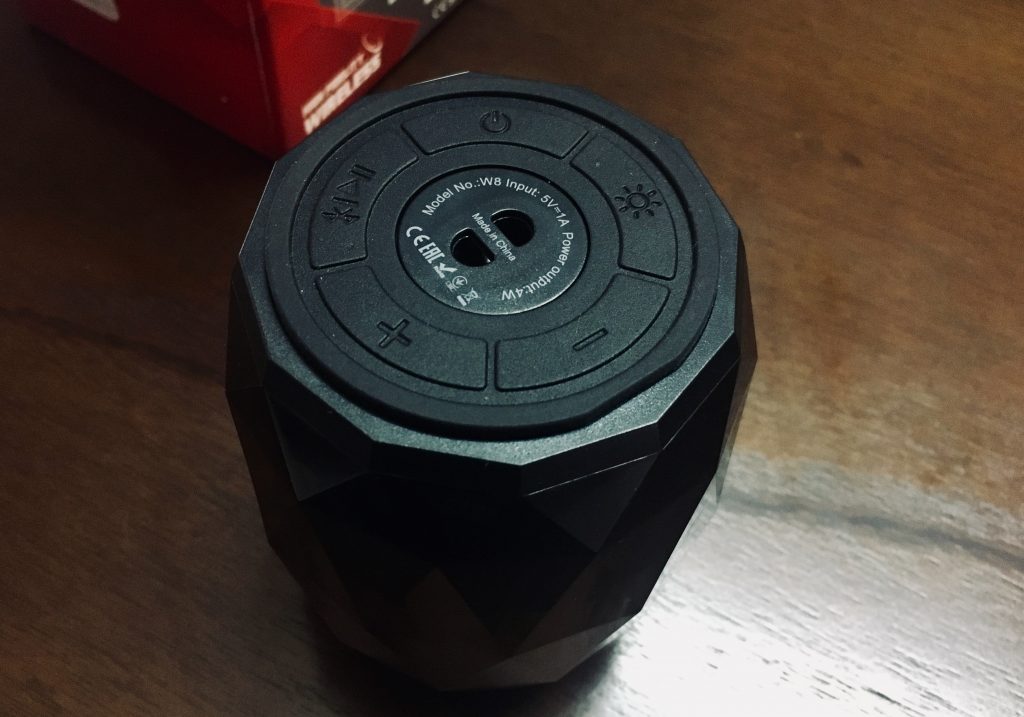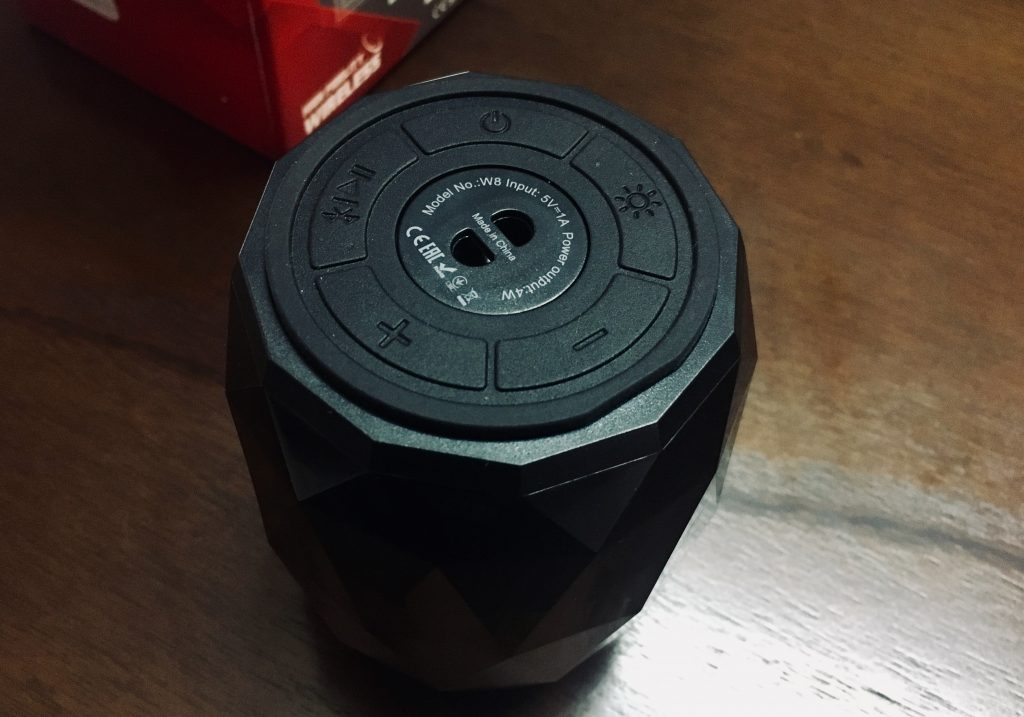 First of all, even though the device is handy, you have to pick it up every time to change volume or RGB setting, which is a bit tedious unless you like shuffling the sound and colors settings constantly.
The buttons are well designed though and offer good tactile feedback on clicks.
MUSIC? YES!
The 4 Watts speakers provide immersive and high-quality music sound experience, and I liked placing this in the center of the room, as the speakers are placed on the top. Unlike the boxy one-sided speakers, you always have to be on the front of the speakers to get the best experience. I like the way F&D W8 speakers have taken the actual advantage of being a 'Bluetooth Wireless Speaker'! The bass on this device is impressive for its size and power.
I enjoyed listening to all genres of music on this, and the overall music experience on F&D W8 is by far the best I had with any sub 2K speaker in the market.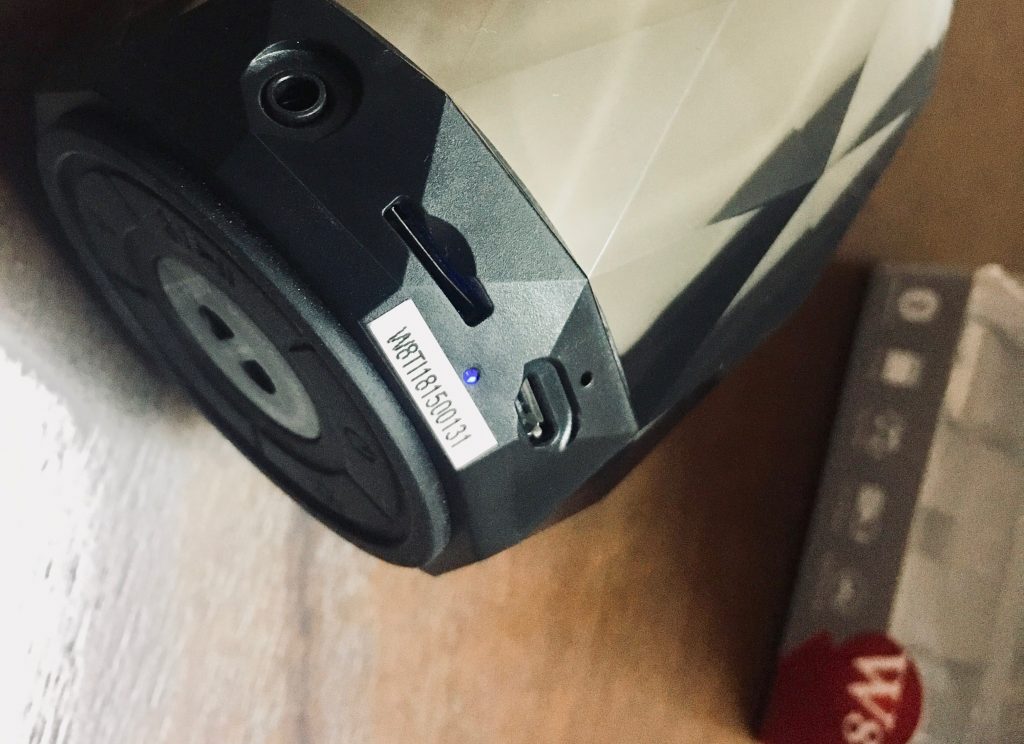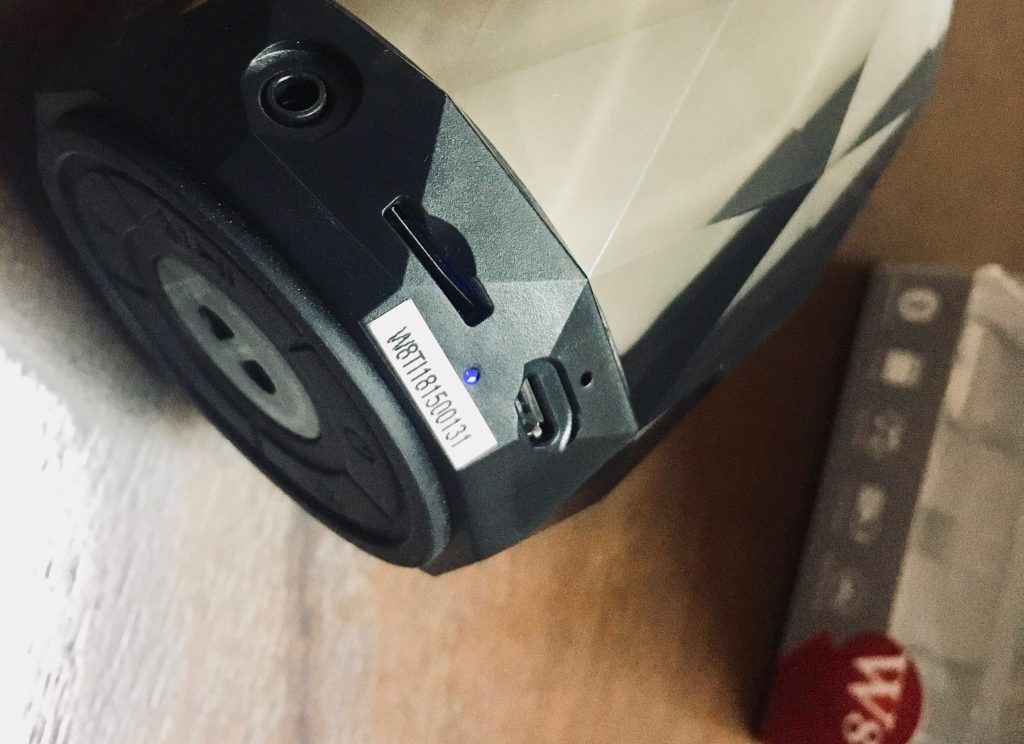 Coming from a well-known audio brand like F&D shows in design, build quality and attention details. You get a small beep when you reach the high volume or multiple brightness levels in RGB colors are also great to create a certain mood lighting to amplify your experience.
WHAT THE RGB?
Coming to its RGB feature which is what makes it unique is a bit hit and a miss. The colors it offers are vibrant and looks fantastic, no doubt about that. You can keep it on auto change mode, where are calmy keeps on changing which are suitable for silent and calming music. But when it comes to music with beats, it feels odd that music is on high tempo whereas your speaker is in the meditation mode. And that's the only mode there. Sure, you can set it to a single color of your choice and forget about the effect, or turn it off and enjoy the excellent music.
This issue is not that bad, just that we're used to seeing the visualization even in our windows player dancing to the beats, and we subconsciously expect that from a W8 Bluetooth speaker's RGB colors.
VERDICT
For the price, however, having even an RGB speaker that looks premium and offers a wide range of music at its best, I will absolutely recommend F&D W8 Bluetooth speaker for anyone looking to stand out from the crowd. The device was launched at the price of Rs.2499, but you can find it sub-2000 price range online and even in local stores.