Ever since Facebook acquired Oculus, and Google revealed its thrifty Cardboard design, virtual reality (VR) has been the hot topic of the Silicon Valley. While the technology behind VR is not entirely new, this is the first time that a variety of gear and apps are available to the public. Moreover, thanks to Cardboard, anyone with a smartphone and twenty bucks can now get the VR experience first hand.
As the hardware for VR becomes increasingly accessible, a growing number of developers are beginning to make their apps VR compatible. Unfortunately so far VR does not support iOS or android tablets, it only works with smartphones. However, the industry is developing at incredible speeds, and there is no saying where it might go.
In order to save you some time, we've compiled a list of 5 amazing VR apps for your smartphone that you definitely don't want to miss.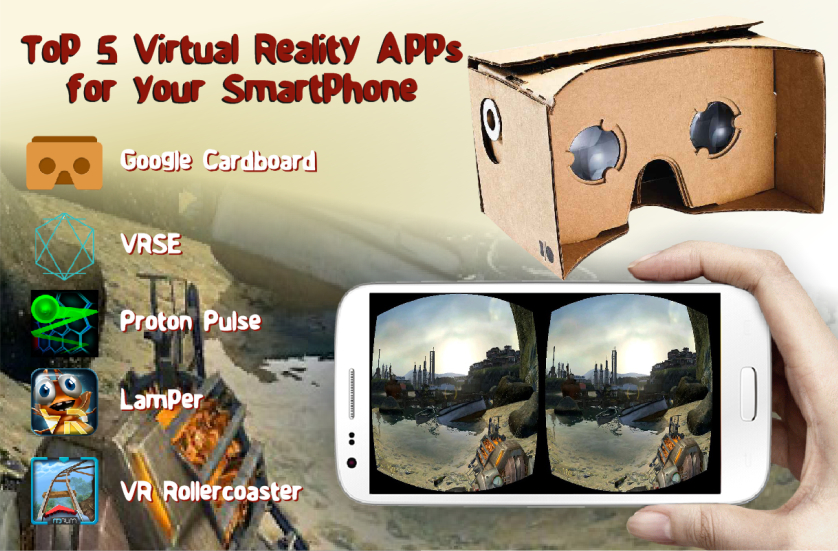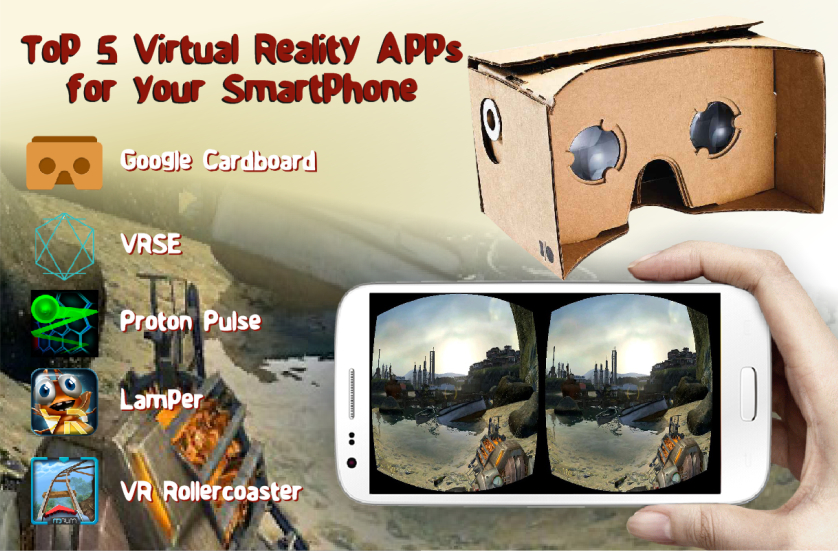 1. Google Cardboard App
This is the official Google Cardboard app that the giant tech company developed as a general introduction to using Cardboard with your smartphone. The app offers a range of demos that demonstrate the abilities of Cardboard, among these is the Google Earth demo, a guided tour of Versailles, and a Windy Day, which is a 3D cartoon that features an adorable cast of characters. If you're new to VR this is a must have.
2. VRSE
Put simply, this Sundance Selection app is a visual feast. Indulge in gorgeous scenery and calming imagery with this high quality short film that has been redesigned for the VR experience. There is a surprise at the end of the film, and soon the app will feature more experiences such as short documentaries about Syrian refugees and the Millions March in New York City.
3. Proton Pulse
Playing games on your smartphone is one thing, playing VR games is another. In Proton Pulse, our blue-green planet is under attack by space invaders called M.O.A. and it's your job to save the planet. By using a paddle, you launch a powerful energy ball into space and try to defeat the alien invaders. With a classic arcade aesthetic, this game is loads of a fun and a great example of what VR can do.
4. Lamper
This one is another heroic game where your job is to save everything, except this time you are a darling firefly and you're trying to save your little firefly kingdom. Filled with an intriguing variety of obstacles, mazes and tunnels, Lamper is a great game for kids and fun for the whole family. For now this game is only available for the Android platform.
5. VR Rollercoaster
Well if you're going to experience VR, you might as well make the most of it. As its name suggests, this app allows you to take a virtual ride on a rollercoaster. It is a simple set up, however you will no doubt be amazed by the experience. You'll scream as you go down steep dives, and your stomach will lurch as you twist through loopty loops. It really does feel real and it's an impressive app that you can show off to all your friends.
Words from the guest author:
I'm Mary Gevorgyan! I love marketing and management, I love creativity and innovations, I love friendship and faithfulness, I love ballet and contemporary + keeping up to date on emerging technologies, social media platforms and digital culture currently trying to write some pieces for www.time2direct.com.