Came across this amazing app recently & amazed by the innovative paper background and gaming interface overall.
Paperwar for 2 Player is Free Android app developed by SilyCube Technologies LTD. , that allows you to play in Single player & 2 player mode.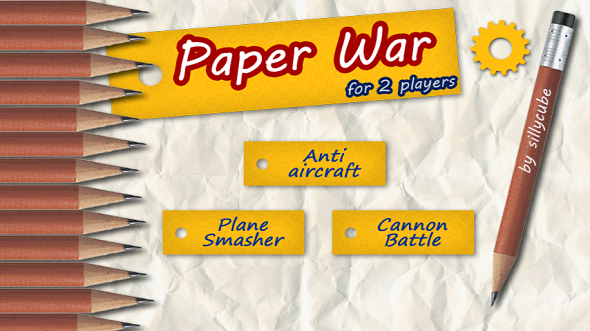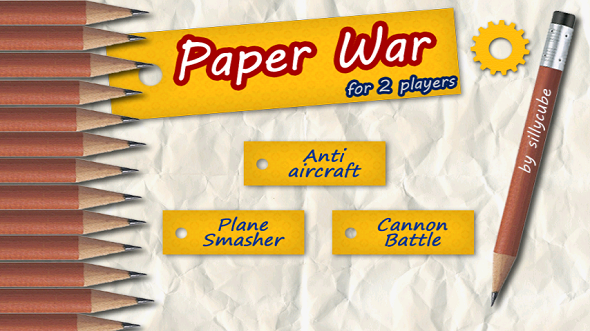 Two player mode is more fun because both player can play on same device & it comes with three modes – Shoot Mode, tap Mode, Canon Mode.
Shoot Mode:
User will challenge his friend with the cannon his side. Shoot the same color of items to get more points. Points will be deducted when shot the wrong color's item. Winner will be the one who first get 100 points.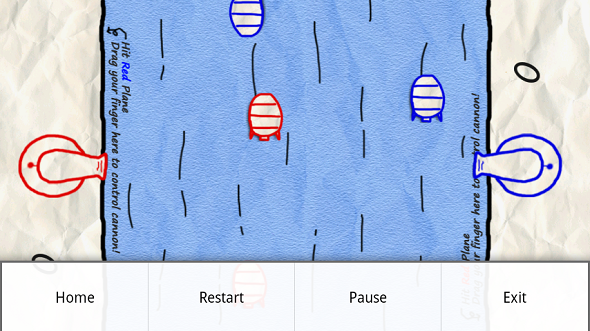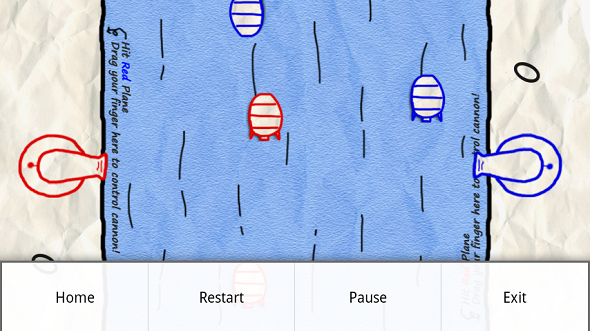 Tap mode:
Tap the same color of ships to gain points. First meet 100 points wins.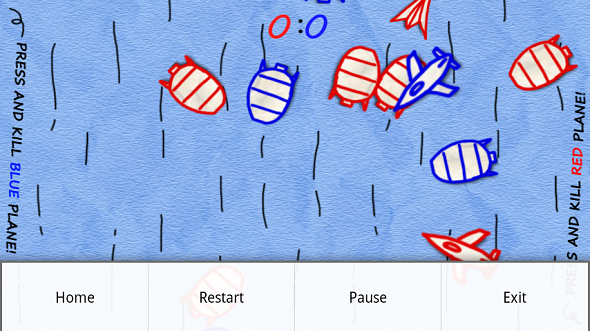 Cannon mode:
Two cannons will attack each other with parabolic bullets. First meet 100 points wins.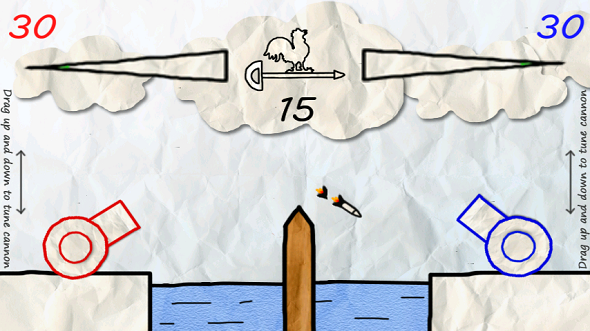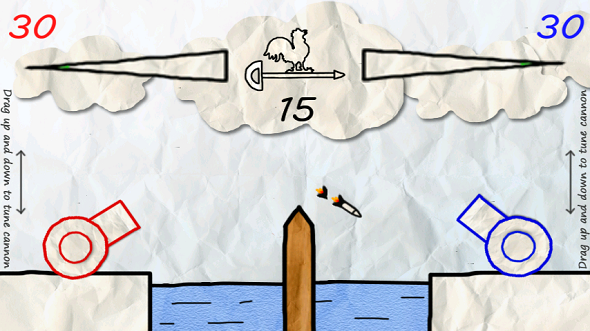 For single player mode, you can try to see how many waves you can survive under the paper war!
Whats great about Paperwar For 2 Players App ?
1. Unique hand drawn interface gives you feel of old time home made games on advanced levels.
2. Two player on single device is real battle game for entertainment.
3. Single player is also great for killing your time & earning points for next levels.
4. Great learning curve overall for the game & you'll like it in very first look at it.
I hope this review would be helpful for you to judge – how great Paerpwar 2 Players Android Game is. More great news is this is just a Beta release & you'll see many great levels coming up soon.
Click Here To Download PaperWar For 2 Players