The very first Firmware Over The Air Update (FOTA) for the Asus Zenfone 2 has rolled out,  bringing more features to the mighty device. Zenfone 2 was recently launched in Delhi, with promising set of specifications and features that teases the other flagship devices.
UPDATE 3: Zenfone 2 Smartphone is Now Available on Flipkart, Get Yours Now!
Asus Zenfone 2 OTA New Features
Following are the new feature releases for Asus Zenfone 2, for all device versions. You can check out more details of model-wise specifications that we have covered here.
Support SIM2 always set voice network type
Smart Cover New Features
Double tap to turn off the screen
displays the battery level on the Clock view's color ring
Added Calendar app
Added Mystic Ball app (To enable, go to Settings > ASUS customized settings > ASUS Cover settings > Select apps on the cover screen.)
Allows to adjust the screen's position
Swipe up to select and change Clock theme
Slide up the icon to launch Camera
The photos captured via Cover view are saved to ASUS Camera's folder
System Stability Improvement For Zenfone 2
Power Saver: Added wake up app list management in Ultra-saving mode
Themes App: Download new themes to customize your device
Google Drive Free 100 GB space (WW only)
Improve WIFI compatibility
Auto Start Manager:Promote Auto Start Manager entry in Quick Box, Settings and Home Screen
Sound Recorder: Controls recording and playback on notifications
Also Read: World's 1st 4GB Smartphone –'ASUS Zenfone 2' Hitting A Global Success!
How to Update ASUS Zenfone 2 with New FOTA
1. You will be notified for the FOTA Update, which you can install right away. But if you miss it, head to Setting > About > System update > Check Update, and start your Zenfone 2 update download right away.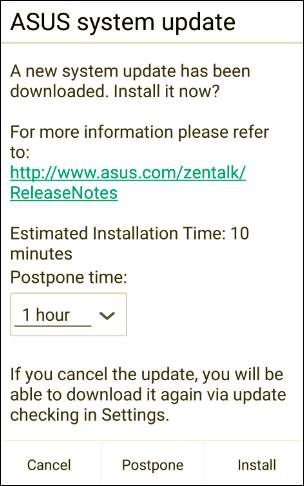 2. Once you download the update, simply click on Install.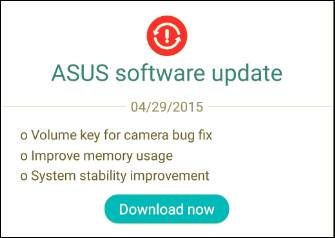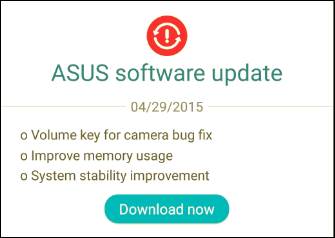 3. Within a few minutes your Zenfone 2 will restart, and will be updated with all new features and improvements.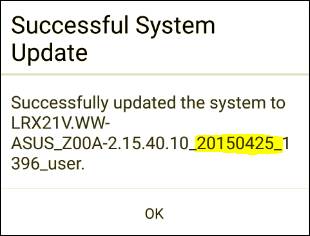 Do share this article, if you find it useful, and comment below if you face any issues. 
UPDATE 3: Zenfone 2 Smartphone is Now Available on Flipkart, Get Yours Now!