Update: The wait is over – Zenfone 2 is Already Launched in India, and Out of Stock During Pre-order on Flipkart!
On the very April Fool Day Asus has boldly teased its competitors by releasing wishes to the fools on April's Fool Day.
With the following #Seetheunseen image of the proprietary PixelMaster technology image, they have clearly showcases the difference between the display of Asus Zenfone 2 and competitors like iPhone 6 Plus, LG G3, Samsung S6 & HTC Eye.
Clearly they have left no top brands who sells flagship devices for more than Rs. 50,000. Well Done ASUS India Team!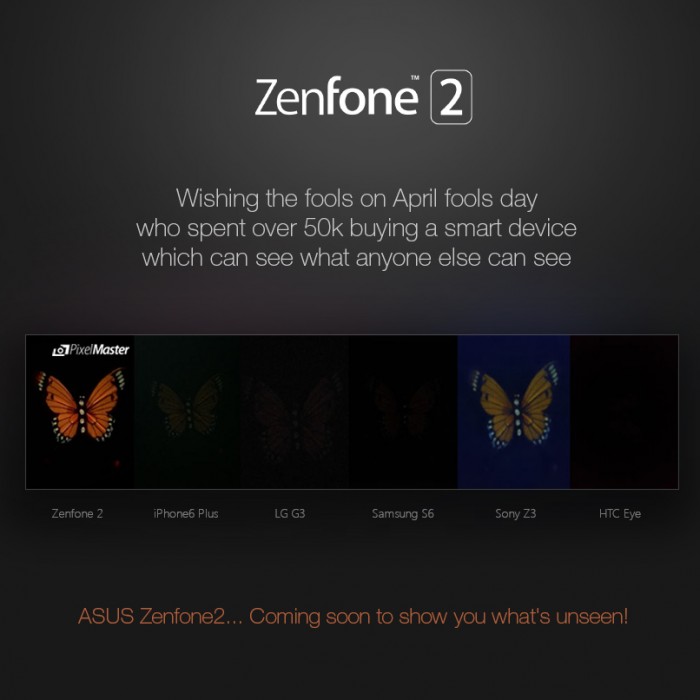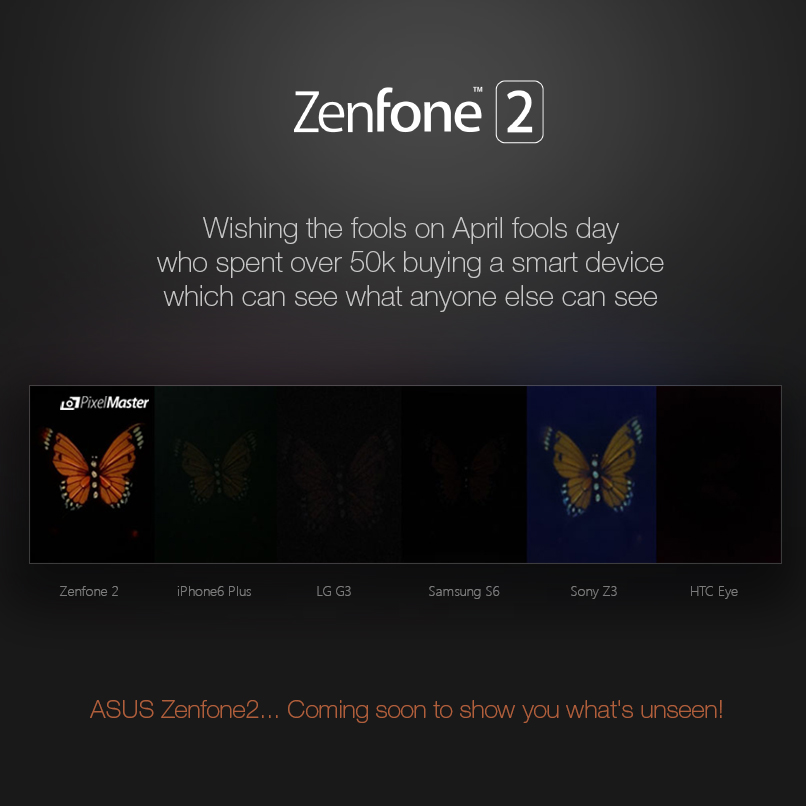 And as we have reported a day before, Asus Zenfone 2 is all set to launch in India by the end of of April 2015.
So what would you choose – A powerful device within your budget or the Super-expensive flagship devices by others? Do let us know, in following comments section.
Share this article, if you think Asus Zenfone 2 will rock flagship device segment in India!