According to the Andy Rubin, the Current Android chief; alike the huge success of Google search engine and various other interactive Google applications, there has been exceptional growth in the Android users.
It has been announced in the Google+ and also on the twitter that, 'Android has cross the milestone of 700,000 devices activated every day'. Adding to this, they also clarify that the figures only includes the counting of devices activated once and do not include the count of re-sold devices. Here activation clearly means; after the purchase of device, it has been on the network subscribing to any wireless service.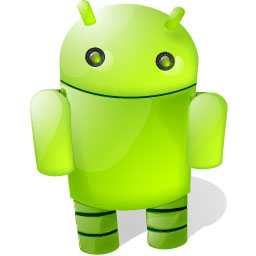 The figures of the new milestone are impressive and it clearly shows the escalation on the figures announced in June and May, which was 500,000 and 400,000 respectively. The company also reveal the information that, in the last month more than 200 millions Android devices got activated around the globe.
Well it seems like Google will surely let its competitions know the taste of huge defeat in the coming few years. Also cheaper devices from brands like Samsung, LG & HTC helping Android to penetrate the low budget segment, which is improving smartphone users count each day. If this goes on like this forever, days are not far when almost every one will be using smartphone of some kind !
Check out This Study : Nearly 50% Mobiles in US are Smartphones