The majority of people use Google Chrome as their default safe web browser. Does it provide more protection than Opera GX, despite the fact that it can block malware and phishing sites? The Opera browser has a variant called Opera GX that was made with gamers in mind. According to its claims, Chrome cannot compete with its private browsing features, making it significantly safer and more secure than Chrome. If you're having trouble deciding between Chrome and Oprea GX, our comparison is perfect for both gamers and everyday consumers. Chrome is a popular option among Windows PC users, but the safety and memory consumption troubles are still caused for concern. With great privacy and security features, Opera GX is a feature-rich browser. But which of these two top-tier browsers is actually the most secure?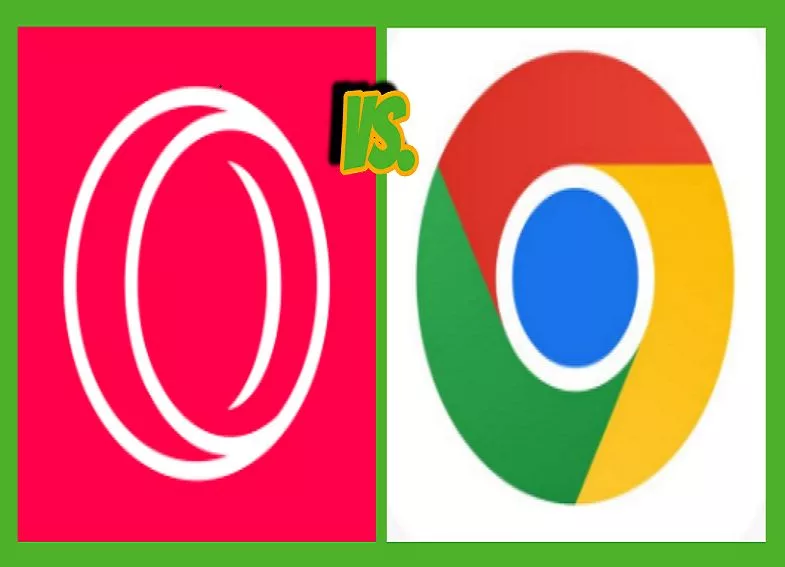 Malware Protection and Safety
You can avoid unintentionally viewing dangerous websites or downloading harmful files thanks to the integrated phishing protection and anti-malware capabilities in Chrome and Opera GX. Additionally, the browsers alert you when you link to unsecure websites; for example, both show a "Site is Not Secure" warning for dubious websites and those lacking a web security certificate. 
Safety check is a tool that helps keep your browser secure and is available in Chrome and Opera GX. Your browser's update status, the safety of all the extensions you use, and the security of your credentials are all displayed by a safety check.
Extensions
You are informed by both platforms whether the extension you are about to install is secure or not. However, Chrome triumphs in terms of application support because of its Web Store, which contains a multitude of add-ons. On the other side, Opera GX supports both Chrome Web Store and Opera Store extensions. While this makes Opera GX seem like a better choice, there are fewer add-ons available in the Opera Store, and some Chrome extensions might not function properly on Opera GX. 
CPU and Memory
Despite being frequently criticized as a memory hog, Google Chrome now comes with a memory saving feature that is intended to use less RAM. In terms of resource management, Opera GX has an edge. The browser has embedded resource management features and typically uses less RAM than its rivals. Additionally, it has GX Control, a browser control tool with network, CPU, and RAM limiters. 
Advertisement Blocking
The pop-up blocker that comes with Chrome disables some advertisements, cookie messages, and in-site notices. Additionally, it has an ad filter that takes away advertisements from websites that don't follow the Better Ads Standards.
Both pop-ups and ads are blocked by Opera GX. setting on the tracker blocker stops websites from tracking you across the internet, while setting on the ad blocker stops pop-ups, adware, and page-freezing ads. The latter can stop analytical scripts, tracking pixels, and other data gathering methods. These GX features boost browsing speed and security while reducing data usage by filtering out unwanted material.
You have full control over what you see online with Opera GX's ad blocker because you can opt to unblock advertising on any website. This kind of ad-blocking functionality is not supported by Chrome. Other than that, GX has a built-in utility called GX Cleaner that can clear browsing history, downloaded files, cookies, and caches to make things run more quickly and smoothly. You can also disable third-party cookies in Chrome, but Google itself is not affected.
Shortcuts for Media and Entertainment
You can launch applications like Facebook Messenger, and WhatsApp directly from the browser with Opera GX. Additionally, it has a built-in audio player that can stream songs from YouTube audio, Apple Music, and Spotify. It also has a Twitch shortcut that launches the streaming service's web interface right in the browser. Chrome lacks built-in social media and messengers, built-in audio streaming services, and a shortcut to Twitch. 
Smart Address Bars
Smart address bars are available in Chrome and Opera that can do calculations and provide answers as you enter. But the data that can be obtained and the way calculations are carried out vary between the two browsers. The Chrome address bar can provide a broader variety of data, and the results are computed remotely, in contrast to Opera's smart address bar, which only offers a limited amount of information and performs calculations locally. 
File Sharing
You can exchange messages, files, and links securely across your PC, phone, tablet, and various other gadgets with Opera GX's "My Flow" feature.

You don't need to sign in to link devices to My Flow; all you need to do is scan a QR code. Everything you share is instantly available on any linked device and encrypted. Chrome does not offer this option.

However, if you frequently use Google services like Gmail, Drive, Calendar, and Maps, Chrome is a better option because it integrates with them effortlessly.
Dark Mode
As opposed to Chrome, Opera GX has an integrated dark mode function that enables you to force websites to display with less blue light and glare. Right-click the page and choose Force dark page in Opera GX to make a website dark mode-ready. You must select a dark setting for Chrome through your operating system.
Both Chrome and Opera GX have respectable security and privacy tools. Both browsers offer features like malware detection and phishing protection, but Opera GX appears to be more security-focused because it includes features Chrome does not, like an integrated ad blocker, an anti-tracker, as well as a free VPN. No browser is 100% secure, despite the additional features that give Opera GX the appearance of being more secure than Chrome. You should take precautions such as utilizing a strong password, adding your own VPN, and avoiding clicking on dubious links to safeguard your privacy from hackers, spies, and the government.
Is Chrome Safer Than Opera GX?
Chrome and Opera GX provide adequate privacy and security. Both browsers include phishing protection and malware scanning, but Opera GX appears to be more security-focused because it includes features that Chrome does not, such as an ad blocker, an anti-tracker, and a free VPN. Although the extra features make Opera GX appear more secure than Chrome, keep in mind that no browser is completely secure. To protect your privacy from hackers, spies, and the government, use a strong password, set up your own VPN, and avoid clicking on suspicious links.
Frequently Asked Questions (FAQs)
1. Does Opera GX use less CPU than Chrome?
The Opera GX browser consumes 1% less CPU than Chrome.
2. Is Opera GX Worth the Money?
This browser is worth a try because of its unique, cool, and robust feature set. It also provides smart flexibility for gamers as well as other users who want to use it to browse.
3. Which of the two is superior? Chrome or Opera GX?
Google Chrome and Opera GX both have fast and secure browsers. Even though Chrome offers the best browsing experience, it lacks privacy. Both browsers work well and are quick.
4. How secure is Opera GX?
Yes. Opera GX is a very secure browser with numerous security and privacy features. It includes an ad blocker, tracker blocker, and VPN to improve security and privacy.