In the last few years, there has been a significant increase in the presence of 3D printing and other additive manufacturing techniques in traditional production processes. While many industries have already harnessed its benefits in the production environment, numerous manufacturers still depend on conventional production techniques. 3D printing technology has the prowess to empower rapid prototyping in today's product design and production stages.
Our client and user of Divide By Zero's industrial-grade Accucraft i250D 3D printer has teamed up and worked with numerous manufacturers to enhance investment casting using 3D printing techniques. Read more to learn how 3D printing is not only cost-effective but also a multi-functional tool in today's manufacturing scenario.
About our client: Spiral 3D Technologies is professional 3D printing and scanning service provider based in Rajkot, Gujarat. The specialised design consultancy is founded by two young dynamic entrepreneurs, Manthan Mendapara and Meet Patel. Spiral 3D Technologies provides 3D printing and scanning services to various industries such as metal sand casting, investment casting, hardware manufacturers, tool and die manufacturers, farming equipment manufacturer, architects, interior designers and various plastic and polymer product manufacturer and designers.
The firm relentlessly works with research and development teams across various industries. Spiral 3D Technologies assists manufacturers with new production technologies currently available, helping them reach the final product design stage quickly.
With a strict focus on leveraging 3D printing and scanning technologies for industrial application, the firm is helping equipment manufacturers solve production bottlenecks imposed by the conventional manufacturing processes. When it comes to working with 3D printing across industries, Spiral 3D Technologies has a voracious appetite. They work with a large repertoire of clients and provide professional 3D printing solutions using Divide By Zero's industrial-grade Accucraft i250D 3D printer.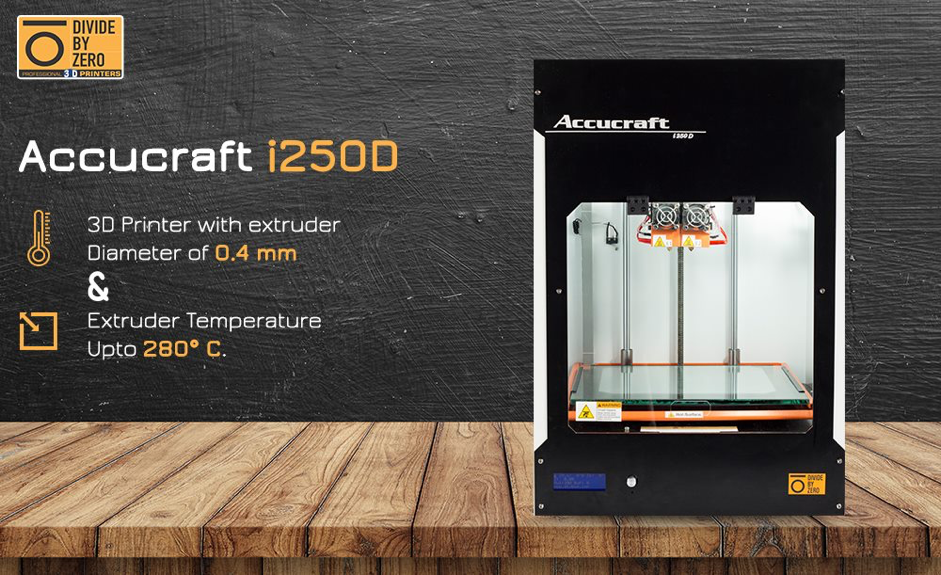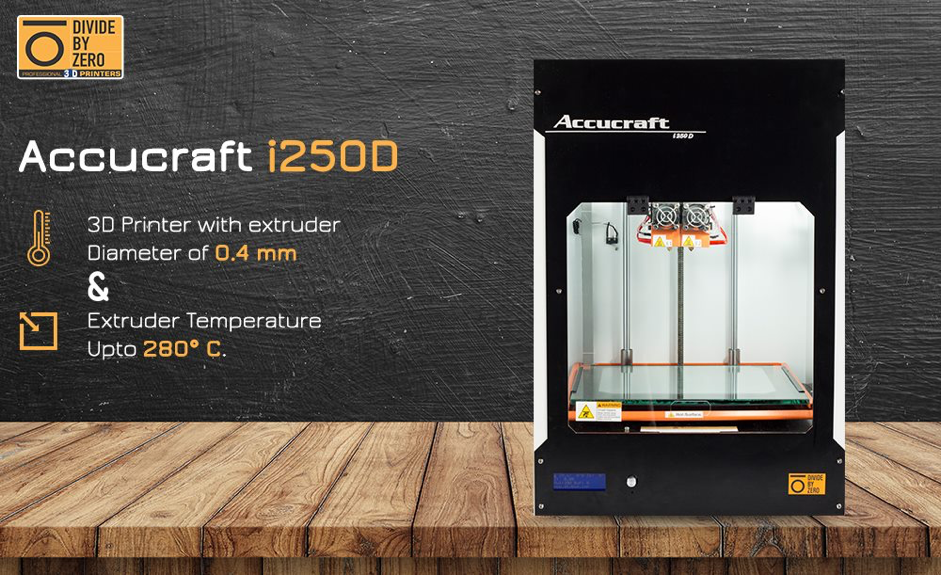 Investment casting – The challenges
Investment casting, also called lost wax casting, is a process in which a pattern, also known as a master or master pattern, traditionally made of wax, is covered with a ceramic slurry. The wax pattern is normally produced by injection molding. The wax is melted out of the ceramic shell, which is preheated before molten metal is poured into it. After the metal cools, the ceramic is vibrated and blasted from the metal casting. Investment casting generally provides higher accuracy and surface finish than other casting processes.
While investment casting is preferred by many manufacturers, it has its fair share of limitations. One of the main challenges is the overall cost, especially for short-run productions. It demands specialised equipment, costly refractories, long mould making operations and is labor-intensive. Investment castings need longer production cycles compared to other casting processes. As the name suggests, these pattern casts are an investment made for long-run cycles. So it is imperative that these casts have to be built for high endurance.
Luckily for manufacturers, 3D printing can drastically reduce the time taken to develop investment by bypassing the need for injection molding tools and die required for the wax pattern.
Enhancing investment casting with Divide By Zero 3D printers
Spiral 3D Technologies uses Divide By Zero's Accucraft i250D 3D printer to work with many well-known casters to solve current challenges in the field of metal casting. The young and talented team of Spiral 3D worked closely with Mr. Niraj Mehta and Mr. Purohit from Alltech Technocast Pvt. Ltd. Rajkot, Gujarat. Together they have championed the process of developing 3D printed patterns in investment casting. They have successfully cast automobile parts using the investment casting method from a 3D printed pattern.
These 3D printed patterns were developed using Divide By Zero's industrial-grade Accucraft i250D 3D printer. This industrial grade 3D printer is built for reliability and affordability in the production process with a strict focus on precision and durability. It allows designers and manufacturers to harness the power of dual extruders to take on complex design requirements with ultimate precision, reliability, and stability.
3D printed casting patterns – Exploring opportunities
Spiral 3D Technologies works closely with many well-known investment casting firms to explore opportunities in assisting traditional manufacturing process with advanced 3D printing technologies. Based on this experience, the following are the key advantages of 3D printed investment casting patterns, highlighted by Spiral 3D co-founder Manthan Mendapara.
We have observed that many clients want to know capabilities of foundry firm or want sample casting before finalising the order. In such cases, it's difficult to invest in injection molding tools and die for the wax pattern. Apart from financial investment, it is a time-consuming process. In such cases, 3D printed patterns are a quicker and cheaper production option for casters.
When the volume of production of each design is less, the cost of tools and die incurred is high. This further impacts the production cost. In such cases, 3D printed casting pattern provides the cheapest production option.
The cost of tools and die increase exponentially with the increase in complexity but that's not in the case of 3D printed patterns. The cost of 3D printed pattern remains almost the same, irrespective of the complexity of the design. So for highly complex designs, 3D printed casting patterns has a major advantage over conventional production processes.
In the case of investment casting for complex geometry, it is challenging to decide the location of gating and riser system. So a trial run is required before finalising the location for the same. In such cases, 3D printed casting patterns helps casters have a trial-and-error run as quick as possible, thereby saving a significant amount of time in the production run.
If this interested you, read about the interesting applications of the 3D printing technologies from various other sectors in our Clients Speak series. Have you heard about our AFPM technology? Read our free-to-download whitepaper here.