Undoubtedly any of the auto refresh chrome extension is the most popular, there are three more methods that allows the same functionality, which is browser independent.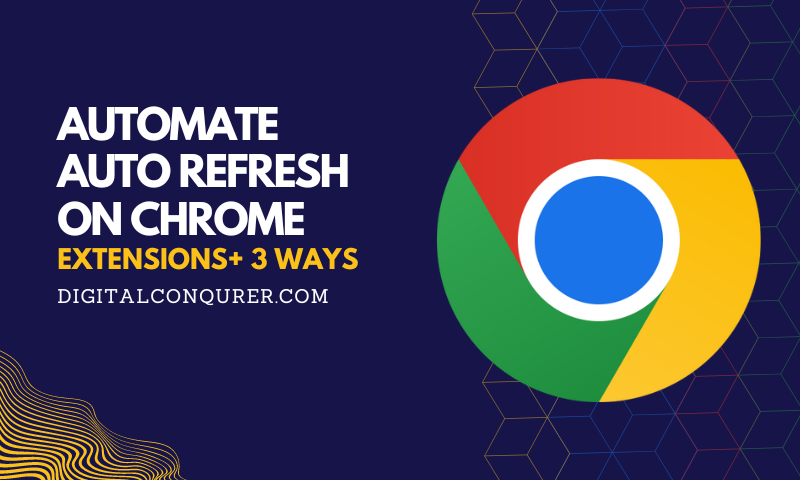 4 Powerful Ways to Auto Refresh Chrome
We've summarized the four best possible ways and covered them step-by-step in the following article:
Using an auto refresh Google Chrome extension
Using an online tool
Using Google Chrome macro extensions to refresh websites automatically
Creating an HTML page with iframe, using JavaScript to auto-refresh
1. Auto Refresh Chrome Extensions
What are the chrome extensions?
You can access Extensions from the More Tools icon in the upper right corner at any moment to manage and remove your Chrome extensions. Extensions are merely add-ons that provide the browser access to additional functionalities.
Extensions are widely utilized, publicly recognized, and are legal to use as they've been vetted by the chrome extension store.
To search and add new chrome extension, simply head over to chrome web store, search below mentioned suggestions and click on Add to Chrome button in Blue!
Recommended Chrome Auto Refresh Extensions
How does it work?
With the chrome auto refresh extensions mentioned above, you can adjust the refresh interval as per your needs.
Moreover, add-ons like auto refresh plus helps you refresh the page and support content recognition, which are incredibly helpful when identifying specific data on a dynamic website. In essence, they basically do the automatic refresh web pages at particular time intervals that you specify.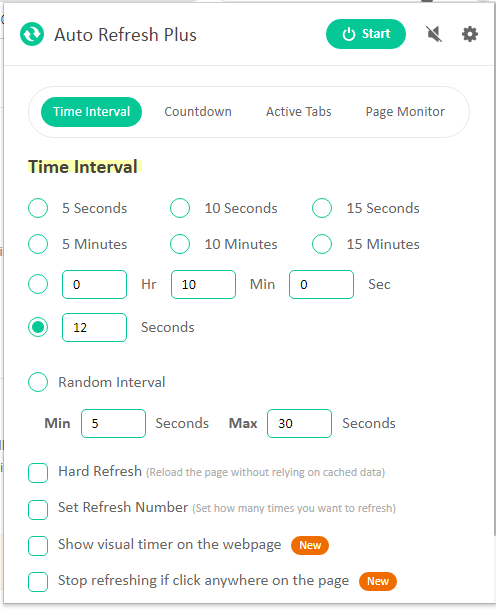 How to use these smart auto refresh chrome extension?
Open the website you wish to reload every predetermined number of seconds automatically. Then, choose the interval time by clicking the extension button on your Chrome bar. When you click start, the webpage will automatically reload when the timer expires.
Also Read: How to Take Screenshots in Google Chrome
2. By Using Online Tools to Auto Refresh Websites on Chrome
You do not need to install anything to use this method.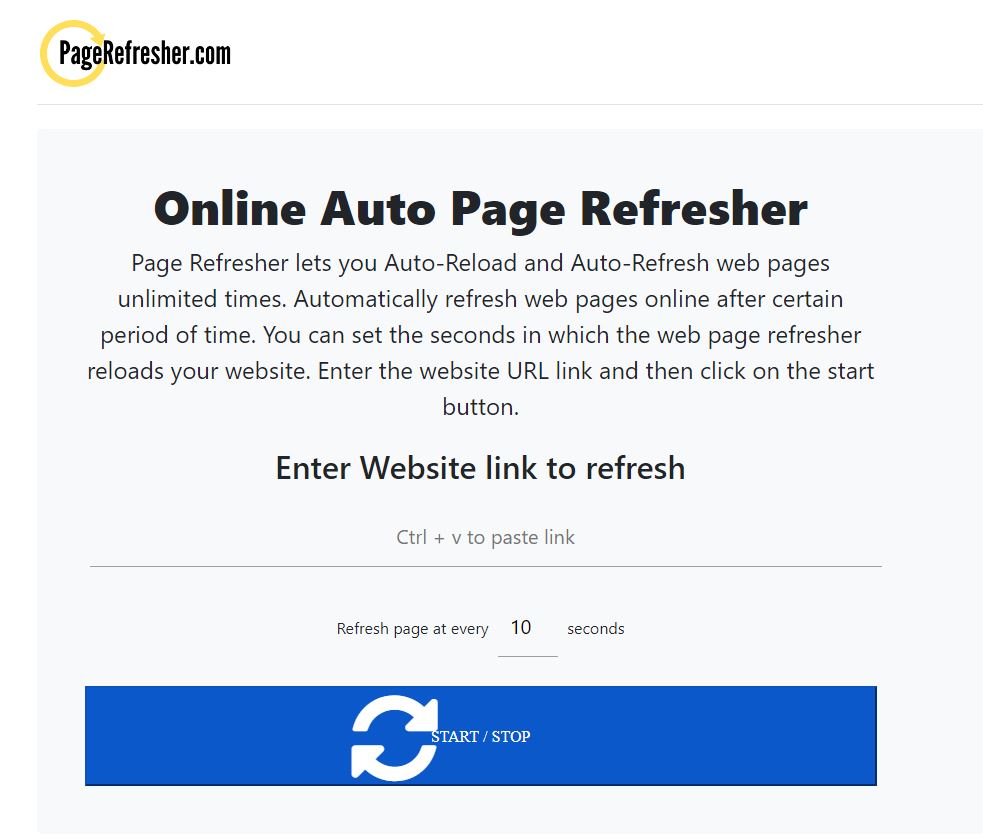 Recommended Online Tools for Auto-reload Pages
How to use it?
You can go to any website that allows you to refresh the page, input the website URL you want, and set the time frame. Your timer will control how frequently the constant refreshing will occur.
3. Google Chrome Macro Extensions (Advanced Method)
Macros involve recording your activity and playing it back. This is especially useful for sites where you frequently have to click on a button or image when the page reloads.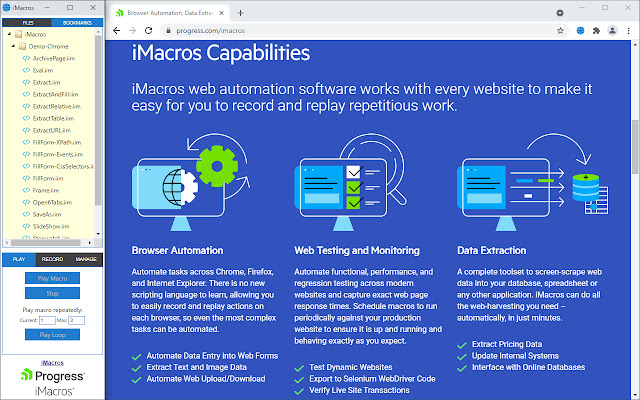 Image Credit – iMacros
Popular Macro Tools To Auto Refresh Webpages
Wildfire
iMacros
Chrome Browser Automation
How to use it?
Before recording and using the website, you must install any specific macro extension. Click stop once that is concluded. You may rerun and play this on the loop by navigating to the settings after saving as often as you desire. For instance, after one install iMacros, the extension is accessible as an icon next to the address bar. When you specify a time in the "wait seconds" option, it can conveniently record, store, and replay. You merely need to replay the recording to initiate the method.
You may want to read: 10 Best Productivity Extensions for Chrome
4. HTML page that self-reloads
Simple HTML pages that reload automatically can also be made. Except for intrusive adverts, it is essentially what the preceding websites and online tools accomplish. Even though it could entail some expertise, those proficient in this field can quickly access this method. Anyone could generate and modify HTML files using the standard Windows Notepad or Mac TextEdit programs. You may open this HTML file in your browser, which will automatically refresh as needed.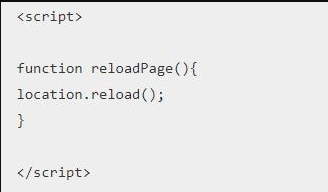 What is the Best Way to Auto Refresh The Webpages for you?
Among the finest choices are macro extensions. They offer a lot of flexibility and are customizable since they can also periodically sign in and click on tabs and other tasks, but setting it up may be a chore at first.
However, if you're after simplicity, install one of the auto refresh chrome extension or use online tools. HTML is also possible if advertisements from the free extensions bother you and you're a bit of a code enthusiast.
Conclusion
The easiest and fastest way to implement the auto-reload on any web page is using auto refresh chrome extension; however, to keep it easy for anyone, we recommend using online tools and the small snippet of function in HTML for code enthusiasts!
Next Read: Chromebook Camera Not Working? – Here is How to Fix it!
Frequently Asked Questions